What is a SaaS Partner Program?
SaaS companies (Software as a service) provide users with the software on a monthly or annual subscriptions basis, freeing customers from the hassle of managing hardware or installation. SaaS brands have already established user trust and have expanded rapidly in recent years.

Most of such SaaS companies are providing an opportunity to join their partner programs, creating a win-win situation for both parties. For companies it's an easy way to maximize sales efforts, for prospect partners – it is a great opportunity to easily grow their income, just referring leads or sales.

Here are just a few of the benefits you can get by joining a SaaS partner program:
Industry-leading commissions
SaaS partner programs promise 20-50% of clients' transactions you refer to the company.
Recurring partner payouts
This means that you will receive commissions as long as your referral remains a client of the company and renews the subscription.
Free training to support your marketing campaign
SaaS partner programs aim to help partners and resellers with promo assets or educational materials.
Free support for your referrals
You don't have to worry about installing or maintaining the software for your clients, the SaaS company is responsible for that.
Top SaaS Partner Programs: Types and Examples
SaaS Partner Program could be divided into four main types: affiliate, referral, reseller and white-label programs. Let's explore all about types of SaaS partnership programs, their pros and cons, and how to make the right choice for growing your new revenue channel.
Partner Type #1 SaaS Affiliate Program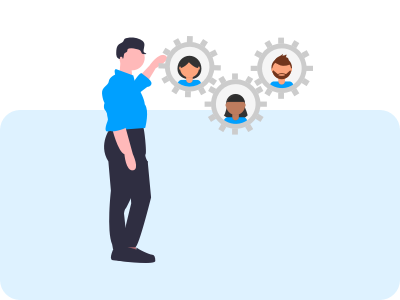 Taking part in the SaaS affiliate program is rather beneficial and doesn't demand much effort at the same time. It is based on the process of rewarding the affiliates with % commission of sales or leads they bring. Thanks to the SaaS subscription model, you're likely to receive your affiliate funds on a recurring basis – each time your referral renews or upgrades the subscription. Also, most affiliates are provided with all necessary promo assets to increase conversion.
Pros of SaaS Affiliate Programs:
you don't have to be a user of this company
earning % of each sale (SaaS sales partner commission)
multiple sales can be generated by the same link
easy to scale up
simply to track your earnings and performance
ready-to-use promo assets and strategies
Cons of SaaS Affiliate Programs:
marketing skills required
you should have traffic or create new traffic channels
Preparing to launch your affiliate marketing campaign (creating content, publishing links, setting up ads) may take some time, but it will start generating income for you in a few days. After that, the SaaS Affiliate Program doesn't demand much time or your efforts, it will steadily grow and bring your recurring revenue each month.
Starting an affiliate marketing is the easiest way to earn extra money, using your website, blog and or any conversion channel. Just start with a well-trusted SaaS affiliate program, e.g., Elfsight Affiliate Program.
Partner Type #2 SaaS Referral Partner Program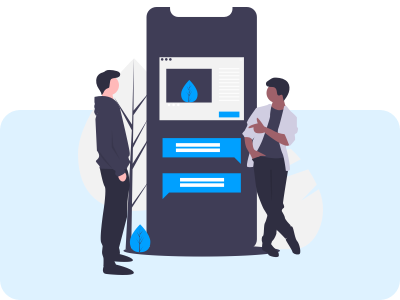 Instead of the funds you can earn in an affiliate program, SaaS referral affiliate programs will reward you with a discount, coupon, credits or company loyalty bonuses. This type of partnership will absolutely meet your needs, if you are a fan of this SaaS company and are willing to recommend it to your colleagues or friends, get rewarded with a free subscription or a huge discount on the next purchase.
Pros of SaaS Referral Programs:
It's simple, no marketing skills required
High conversion, as the service is usually recommended to colleagues and friends
Cons of SaaS Referral Programs:
Small rewards (discounts, loyalty program bonuses, free access to service products)
No tracking data or partner performance analytics
SaaS referral programs reward partners with their own services, it's rather useful if you're a regular user, however, it is unlikely that you will benefit from this in terms of any future prospects
Partner Type #3 SaaS Reseller Program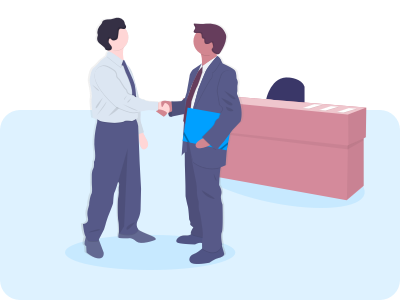 The SaaS reseller program is just a slight step away from referral and affiliate marketing, where partners aren't referring traffic to the SaaS company website, they are promoting and reselling services to their clients.

And it is worth noting that this model is very effective and beneficial for both parties: SaaS companies are rapidly increasing sales, partners earn on resale and current services. Saas reseller partnership is the best option for web developers or web agencies.
Pros of SaaS Reseller Programs:
Higher commission per sale or setting your own value
Directing traffic to your services/apps
Selling your ongoing services, taking charge for assistance
Rewards / scaling system if you have lots of sales
Premade marketing materials and strategies
Integration flexibility (API, SDK, etc.)
Cons of SaaS Reseller Programs:
Requires the quality of a professional marketer or web developer
You should have a client base
More profitable if your service is close to SaaS
Works best only for agencies and managed service providers (MSPs)
SaaS reseller programs seem like more of a challenge, but they promise more revenue and win-win sales, where you can also grow your company by offering additional services or assistance for your clients.
To learn more about how the SaaS reseller programs work and how to make your campaign more successful, learn this article ⟶
Partner Type #4 SaaS White Label Program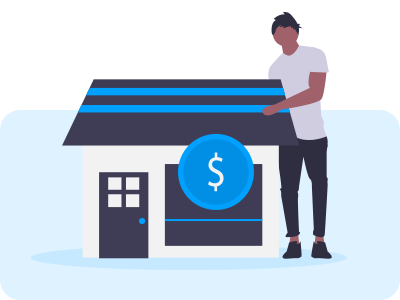 The white-label business model means you can rebrand the SaaS company product and resell it as your own. If you're going to grow your service and increase brand awareness, it's one of the handy options. You can start your online business from scratch or diversify your current services. Taking part in the SaaS white-label program, you'll save your spending and time on product development. Everything is ready for your quick start.
Pros of SaaS White Label Programs:
Start a new business without your own product
Saving time & money on development
Diversify the product choice for your customers
Cons of SaaS White Label Programs:
You should be a company owner
Business skills required
Time for integration, on-boarding and training
Not all white-label products are worth re-selling
Much time on content/design creation
You must provide support to your customers for this product
By using white-label SaaS platform solutions you can start your own business faster, not spending time on the development and design. However, be careful with the choice of the provider and estimate all costs and time devoted to the rebranding and reselling.
Explore the best SaaS White label programs here →
How to become a partner in the SaaS partner program?
If you're ready to earn your first commission as a SaaS program partner, follow these steps below:
Find at least 5-7 popular SaaS companies, evaluate their products, quality of services and customer support.
Explore the companies partnership offers: program type, commissions structure, tracking and withdrawal opportunities.
Apply for a program by filling out a brief form on how you plan to promote this company. It usually takes a few business days for your program application to be processed.
Once you join the program, direct your traffic to the SaaS service website and benefit from every sale or lead.
Top 5 Best Partner Programs of SaaS companies
We researched a list of top SaaS partner programs you can join and make a good amount of money. Explore them and don't hesitate to join!
This is a SaaS partner program of the company that offers an affordable VPN solution. Nord VPN program offers 20-30% commission depending on the subscription plan your referral chooses.
Enjoy high-conversion, joining the Shopify partner program, the world's best-known website builder for
e-commerce. The commission structure is performance-based – you will earn from $50-$300 from each referred sale.
Another option to start with affiliate marketing is to promote Fiverr, the leading marketplace for freelance services. This SaaS partner program offers a dynamic commission structure: $15 – $150 per sale.
Why not join the SaaS partner program of the popular service that provides digital marketing tools – SEMrush program? Earn up to $200 for every new subscription sale according to your partner level.
The Leadpages SaaS partner program also works on the performance-based commission within which you can earn up to 20%-50% per sale. This program will match all needs of the web agency, who'd like to build landing pages for its clients.
The Best SaaS Partner Program checklist
Here's a quick checklist of the question you may pay attention to before choosing a SaaS partner program to join:
Does it fit my audience?
How much demand will be for the product?
What technological advantages does this service have?
How much is commission/reward? What type is it – CPC, CPA?
How much time/money do I have to dedicate to the promotion? Will the company provide me with support/training?
In conclusion, if you're still not sure which program is the best marketing opportunity for you, just start with the product. You are more likely to be successful with a product that you could recommend to your audience because you enjoyed using it before. There's some technological advantage, outstanding design, or customer support that sets it apart from competitors.
Focus on your professional skills, business size, goals, and expectations. There's no doubt you can easily become a partner of the SaaS program, setting up a new revenue channel with excellent ROI.
Good luck with your future campaign!