What is a Reseller Partnership?
Being a reseller means helping a provider company sell its products to the end customers. As an incentive, reseller partners most often gain a high % of sales they generate. Let's have a look at what other perks can you have within the program:
High % of sales, including recurring subscriptions
Full control of marketing strategy and sales
Access to premade marketing creatives and custom solutions (API, SDK)
Integration option with your service
All customer support is on the provider's side
If you have enough time and marketing skills, don't hesitate to invest them in a business that really works and pays.
What makes an effective reseller?
If you're still considering whether you're a great match for being a SaaS reseller, we'd prepared a checklist of top earner qualities. We're sure you have all of them!

+ You're skilled at marketing and sales
+ You have a proactive audience (your potential customers)
+ SaaS is a relevant niche for you and your clients

That's it! You don't have to be an expert in a particular industry to re-sell the product, however, you should understand your clients' needs and rather offer them the right solution, but not just promote the products.
How to become a SaaS reseller partner?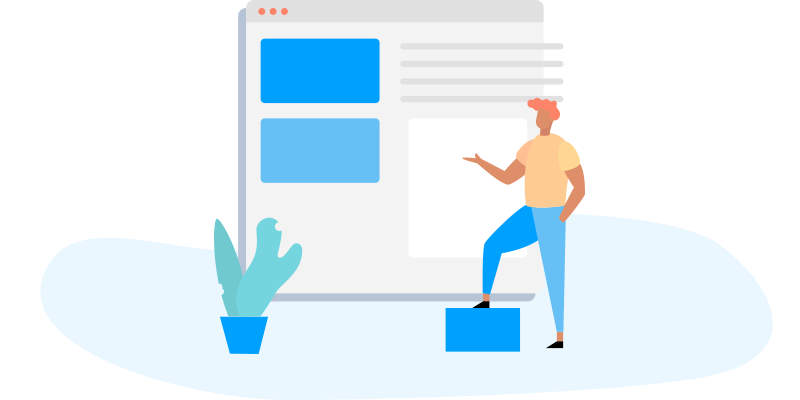 It's easy and free to join most of the SaaS Resellers programs. We've completed a short checklist of steps you need to take towards your success:

1. Choose the suitable business model
Find the most convenient way you may operate. It could be an agent model, where you recommend products to your clients. You choose the marketplace model and place the products catalog on your website. Or the third option is a white-label SaaS program since it typically has higher revenue potential, however, it will take more resources and investment – rebranding and taking care of after-sales support.

2. Analyse your target audience needs
You have to define which SaaS services/apps your customers might be interested in. You're likely to sell the products as ongoing offers for your customers, or at least like extra solutions for their business tasks. It's easier to analyze your established customer channels and relationships than to predict the future customer model behavior.

3. Learn more about typical terms for resellers
Compare the terms that most popular SaaS reseller programs offer to their partners. The best case is not always when the platform pays the industry-leading revenue. A high-quality product or broader audience will be worth a lower commission but have greater success. Also, find out which providers have a one-time payment or subscription model if you'd like to have a monthly income.

4. Find a great product to resell
You have to do some research before you contact the company to make sure the product is worth trusting and offering to your customers. Take care of your brand name credibility in advance, don't sell the services you don't believe in.

5. Apply to become a SaaS reseller
Contact the company, discuss terms and sign a simple SaaS reseller agreement. Usually, it doesn't take much time. Many such SaaS platforms have already set up rates and program terms.

6. Congrats! Start selling
Align the main goals of the marketing campaign and start reselling the product. Ask if the provider has created promo materials and marketing strategies for your easy start. It will save your time and money on content creation.
Top SaaS Reseller Program for your easy start
If you're good at marketing or at web design, or you're close to the SaaS industry you're welcome to apply for our Partner Program for Resellers. It doesn't require any specific skills, just to be passionate about no-code solutions.
We do care about our partners, so you'll get support every step of your way:
80+ customizable widgets for any website tasks
98% user satisfaction rate
ready-to-use SDK catalogs and free widget builders
legal clarity and performance transparency
30% of sales (recurring subscription)
personal solution and your own account manager
We hope you're interested to get started and be a part of our partner community! Still considering and looking for similar offers? We also keep our fingers crossed for your successful start.

Good luck with your reseller endeavors!