What is a Reseller Partnership?
Being a reseller means helping a provider company sell its products to the end customers. As an incentive, reseller partners most often gain a high % of sales they generate. Let's have a look at what other perks can you have within the program:
High % of sales, including recurring subscriptions
Full control of marketing strategy and sales
Access to premade marketing creatives and custom solutions (API, SDK)
Integration option with your service
All customer support is on the provider's side
If you have enough time and marketing skills, don't hesitate to invest them in a business that really works and pays.
SaaS Reseller Programs: types and features
Let's dig into the primary types of SaaS reseller partnership to choose the best match for your start: traditional resellers, value-added resellers, white-label, or partner program resellers.
Resellers
As a traditional reseller, you sell another vendor's software/solutions to your customers without any major modifications.
Value-added resellers (VAR)
Within a value-added model, a reseller company no only resell the merchant's product, but it also provides add-on solutions and/or consulting, integration, implementation, or training services — thus, the "value-added" services.
White-label resellers
As a white-label reseller, you have to buy a license or the product itself and then you're free to rebrand and resell it as you own brand product or services.
Learn more about SaaS white-label programs →
Partner program for resellers
A business model where you recommend or customize a vendor's products to your customers and only receive a % of sales, not the price of the product. However, all customer support and ongoing services are on the merchants, so you are responsible only for the product promotion, enjoying the passive income.
Check SaaS partner program with a high recurring commission →
Comparison of SaaS Reseller program types
We also have made brief research on the main features of SaaS partner program types to help you compare all their pros and cons:
Reseller programs
Value-added reseller program

SaaS White-label program

Programs for web agencies
Entry fees
License fee /
Monthly costs
Monthly/annual fees
+ integration costs
Product fee + integration costs
Free to join
Earnings
Pricing of the product
Pricing of the product
Your own price
% from sales
Marketing materials
Guideline
Guideline
–
The guideline, promo assets, custom ads requests
Support
Help docs
Onboarding
webinars
Onboarding
webinars
Personal account manager
Tracking tools
Vendor's
dashboard
Vendor's
dashboard
Your tracking services
Personal dashboard
Just to sum up our research data and help you decide which method of reselling is best for you and your business:
Reselling and VAR programs are the best match who has a budget for purchasing the license or integration fees, and a client base of many small business contacts.
If you're eager to start your own brand or would like to provide add-on services for your customers, you may find success rebranding SaaS software. Meanwhile, rebranding typically has higher profit potential but you'll have to balance this by taking care of the entire marketing process and offering after-sales support.
The partner program model is the best opportunity for the web agencies as you don't have to spend anything to start selling the vendor's software to your clients. You can save on integration fees, rebranding and marketing materials, just recommend the merchant's services and get paid for any referral sale.
Calculate SaaS Partner Program earnings  →
How to become a SaaS reseller partner?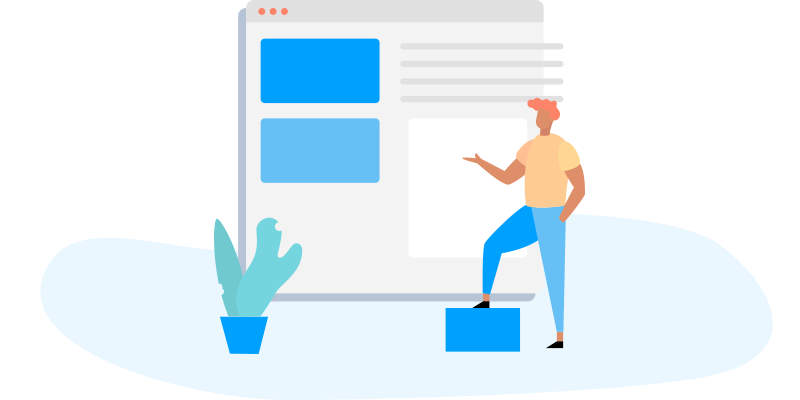 It's easy to join most of the SaaS Resellers programs. We've completed a short checklist of steps you need to take towards your success:
Analyse your target audience needs
It's better to define what is on demand for your established customer channels and business contacts than to predict the future customer model behavior.
Choose the type of the SaaS reseller program
Analyze your future business goals and resources and investment you may spend to start your reselling campaign (e.g. marketing, after-sales support, etc.).
Select the best from top SaaS reseller partner programs
Compare the terms of the most popular SaaS reseller programs and find out which providers have the industry's best commissions, friendly customer service team, free marketing training and resources to help you get started easily.
Apply to become a SaaS reseller
Complete the application form and wait a few days while it will be reviewed.Then you will be onboarded and welcome to login to your dashboard. Ask if the provider has created promo materials and marketing strategies for your easy start. It will save your time and money on content creation.
Congrats! Start your reselling campaign
Align main goals you want to achieve and start your reselling campaign! Good luck with your reseller endeavors!
Best SaaS Reseller Program Examples
If you're still considering whether you're a great match for being a SaaS reseller, we'd prepared a checklist of top earner qualities. We're sure you have all of them!
You're skilled at marketing and sales
You have a proactive audience (your potential customers)
SaaS is a relevant niche for you and your clients
We have picked the most popular SaaS reseller programs that will be the best for value-added resellers or web agencies who'd like both – to provide their customers with extra solutions and create an additional income stream.
| | Thryv | Wix | Elfsight |
| --- | --- | --- | --- |
| Entry fees | $340 / month | $49 / month | free |
| Commission | 20% recurring | 25% one-time | 30% recurring |
| Cookie lifespan | 60 days | 30 days | lifetime |
| Marketing materials | Marketing assets | Marketing guideline | Marketing assets, guidelines, widget demo and catalog |
| Support | Ticket support + help docs | Ticket support + knowledge base, webinars | Personal assistance via live chat, Telegram channel, ticket support + help docs |
| Dashboard | Tracking dashboard | Website builder dashboard | Tracking dashboard |
That's it! You don't have to be an expert in a particular industry to resell the product, however, you should understand your clients' needs and rather offer them the right solution, not just promote the products. We wish you the best with your future reselling campaign!