What is a SaaS White Label reseller program?
White label reselling is a B2B business model involving providers who develop the product and resellers who take care of rebranding and sales. Digital products can be bought, branded and sold online in a few clicks, that's why SaaS white label reseller programs have gained so much popularity recently. They can provide you with:
essential services to create an online presence for any business
appealing subscription model (constant cash flow)
high-quality technical support and further app updates
That means SaaS white label program is the right thing to start if you're searching for the option to offer more services for your clients or expand your product line, without spending time on the development.
White Label SaaS Business Types
White-label SaaS products are usually a combination of software and support services that are rebranded by resellers. They do this by either adding their own brand elements to the software. Most white-label software comes from SaaS businesses that lease out the rights to their software or over an agreed-upon subscription term.
SaaS white label business types: web design/development tools, website builders, SEO tools, social media moderation/monitoring, e-commerce plugins, payment gateways and many more.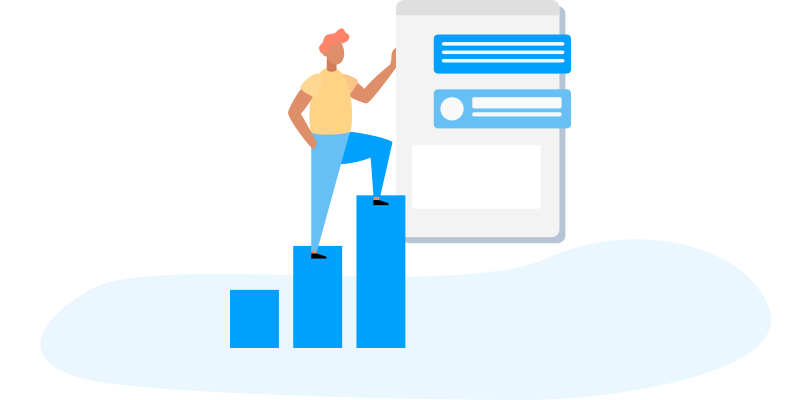 Best White Label Program: How to choose?
Don't hesitate to research and contact as many SaaS white-label programs as you find interesting for you as a reseller. Regarding the business model, there are three types of agreements usually made between a provider and a reseller. Let's compare all their pros and cons at the table below:
SaaS White Label agreement types
Features
One-time model
Subscription
model
Commission
model
Costs
One-time fee + integration costs
Monthly/annual fees
Free
Your own price
+
+
% from sales

Technical Support
–
+
+
Promo materials
Guideline or help docs
+
+
Let's sum up this data in a few sentences, to help you choose the best match according to your business tasks and goals:
One-time purchase will be beneficial if the fee is not high and the product is really worth selling.
The subscription model is handier, as you have all the benefits of the SaaS white-label platform: setting up your brand and your price, freshest updates, and unlimited support for you as a partner.
Commission model helps your start reselling business for free, however, it couldn't bring you much revenue as the previous ones. Instead of the product price, you'll get only a % from sales.
Top 5 questions to choose SaaS White Label program
The business model is not the last thing you need to consider before the partnership contact sign-up. Go over these simple questions to make this white label partnership as much success as it can be.
1. What SaaS products does my target audience need?
What is in high demand for your customers? Choose the services you can sell as ongoing offers or those that attract more audience attention.
Tip: Take a survey/poll to explore the services or integration your clients really need.
2. Is this product/service worth selling?
Don't forget that you're the first responsible for the quality of the final product and customer support. And if things don't go well, you'll lose your credibility and spend much time on the bug fixes.
Tip: Read the clients' reviews or try free trials yourself. Learn about how user-friendly and secure the product is before you start selling it.
3. How easy to communicate with the provider?
Choose the white label company with similar goals and visions. Don't underestimate how personalized support is important especially during the onboarding/integration stage.
Tip: Explore how well-organized and responsive their in-house team is.
4. Does this SaaS provider helps resellers with training and guideline?
The experienced white-label program always provides thorough training courses and guideline resources for your easy and successful start.
Tip: Ask for the guideline and set the future training session before you sign the contract.
5. How accurate is their performance and tracking system?
It's essential to have full performance reporting to check if this SaaS white label program is valuable for your business.
Tip: Choose SaaS white-label platforms that provide tracking and analytics reports
The more details you get, the easier it will be to integrate and start reselling your SaaS white-label program. Spend some more time on research to choose the most cost-effective way and upscale your business using external resources.
Best White Label SaaS platforms: examples and pricing
We have selected a few examples of White Label Saas platforms that you can start your own White Label business with. Choose what works bestselling your own apps, software, or running an agency that provides services through white label products.
| | AppInstitute | DashClicks | SEO Reseller |
| --- | --- | --- | --- |
| Type | Mobile apps (Apple App Store, Google Play Store) | Website design platform for agencies. | White Label SEO Services for agency |
| White Label reseller pricing | $340 / month | $97 – $597 / month | Contract price |
| Onboarding | The same day + integration calls | The same day + demo call | A few weeks |
| Marketing materials | Free sales resources and tools | Not included | Marketing guide |
| Support | Live chat, phone and email support + knowledge base | Email support + knowledge base | Email support + knowledge base |
| Dashboard | White label AppBuilder platform | Website builder dashboard and clients portals | Tracking dashboard |
How to become a White Label reseller?
This is a brief checklist of actions you'll take to set up your white-label account after you chose the SaaS product to sell:
Apply for the program
Contact the seller to discuss a partnership agreement. This is followed by an onboarding process where you integrate your services and set up your personal dashboard.
Rebrand, reprice, resell
Brand your white-label product, create a valid price and marketing strategy and start selling.
Create and configure the clients' accounts
Offer customers exceptional service and products all under your brand name.
Pros and Cons of SaaS White Label Program
As this article is dedicated to those who are just getting started with making money online, selling, or promoting SaaS services, we will go over the pros and cons of the SaaS white label and affiliate programs. We hope it helps you to make the right choice which you need for creating your extra passive income stream:
SaaS White Label Reseller Program
Advantages of the white-label business
Brand owner without product
SaaS white-label software of high quality can help you build your brand name, make your business credible and reliable.
Improve product diversity
Increase the number of your tools at a time without hiring new developers and designers.
Better customer service
Rather than spending time on the development of new services, just offer the same solutions via white-label tools. Improve the quality of your support and services the easiest way.
Pricing is up to you
Set the pricing that will cover your costs and bring your revenue. Don't hesitate to set up additional fees for your professional assistance and the extra services you provide.
Disadvantages of the white-label business
It's not free
It requires a higher initial investment than other marketing strategies.
Inconsistent quality
You can't control the product development and new updates which may affect on the quality and your sales number.
Customer support is up to you
Customers will consider you as a brand owner, so you're responsible for all questions and issues they might have.
New market risk
The problem with new brand is there is not the same level of brand credibility. As such, sales potential is lower.
If there's a talented team who can create a product better than you, it is worth trying to become just a reseller to scale your own business and improve other development projects.
SaaS Affiliate Partner Program
Advantages of the affiliate marketing
Low-cost business idea
SaaS affiliate program are absolutely free to entry and only thing you need is a marketer talant to promote software wherever you like: on your website, blog, social media or to your clients.
Extra source of passive income
Affiliate marketing is often just a side project which brings extra revenue and doesn't demand much time.
Customer service is not in your Interest
All customer assistance and tech support is on brand owner and all you have to care about is your commission, so anytime you get a post-sale query, you just pass them on to the merchant's customer support team.
Steadily growing income channel
The other strong pro feature of joining the SaaS affiliate program is getting recurring passive income without much marketing efforts. Your affiliate links are working while you're sleeping.
High conversion rates
It is easier to sell a software product that is already popular and has won the trust of customers.
Disadvantages of the affiliate marketing
You get only % of commission 
In the affiliate program, you cannot control the price of the product or the terms of the merchant agreement: commission size, cookie life, sales tiers. So choose your program wisely!
A lot of competitors 
Everyone can join the SaaS affiliate program because of the low costs of investments and high-profit opportunities. You can face a fierce competition to refer more leads, than other marketers.
Your referrals are not your client base
In most cases, you get a reward only for the first referred purchase. Unless you take part in a SaaS affiliate program that provides recurring commission.
Conclusion
To sum up, if you have investments for rebranding the software and to start your white label SaaS business, it's worth trying. In any other case, it's better to join the SaaS affiliate marketing program that offers recurring and high commission.
In the Elfsight affiliate program, 30% commission is paid monthly or annually as long as the client stays with the company. And the best part is that according to statistics, the client stays for about 2-2.5 years, so this creates a stable source of passive income for you.
Therefore, if you want to start earning through affiliate marketing instead of white label, we highly recommend that you join the Elfsight affiliate program. The recurring commission model makes cooperation fair and easy to calculate.