Help your visitors to know your products better with
FAQ widget
by Elfsight. See a step-by-step tutorial on adding and using the widget for your website.
Advantages of Webflow FAQ plugin
Align solutions to the most important queries when purchasing your goods or service. Boost customer credibility, and as a result profits of your web page.
The integral functions of our plugin:
Help clients;
Increase conversion;
Reduce Support team load.
More details about the plugin can be found on the front page FAQ at Webflow.
Video Guide
Level 1: Construction of a widget
Don't spend hours programming, you can add a widget yourself in just a couple of minutes.
Setting up a widget
Enter demo and start designing your widget. After you have chosen the necessary parametres, push «Join to Install» button.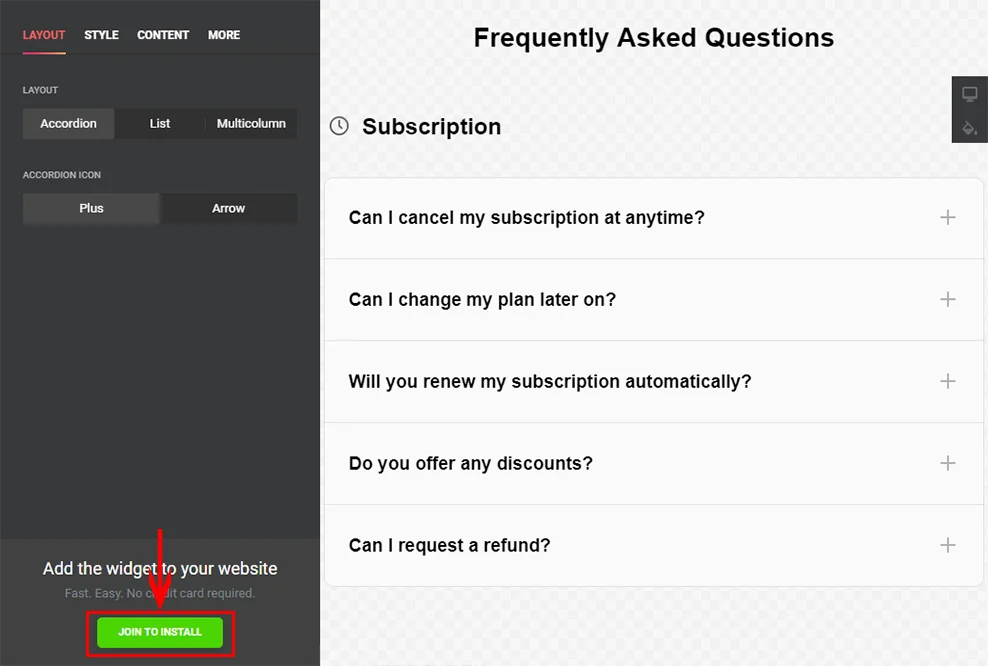 Copying a display code
Get a code, which will appear in the pop-up window, to add it to your site.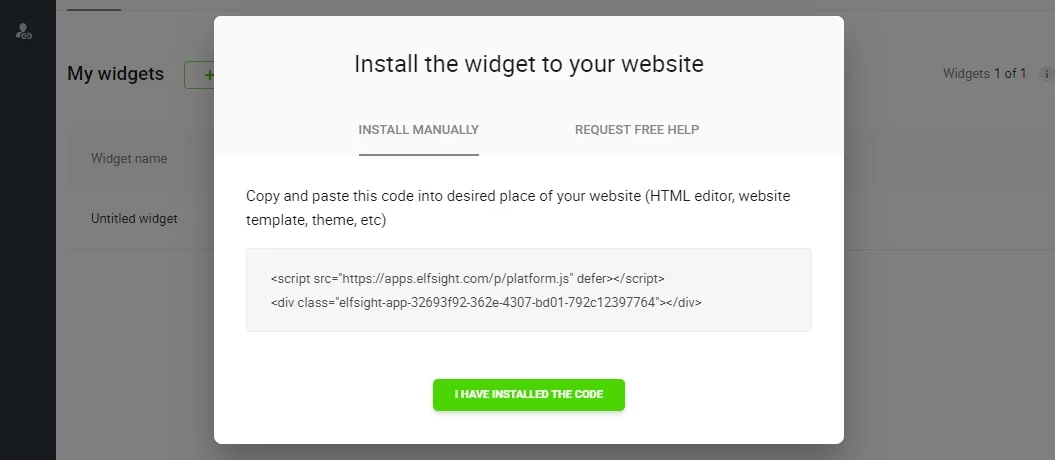 Level 2: Displaying of the widget on a site
Enter your account at Webflow
Enter your account to make necessary adjustments for widget installation.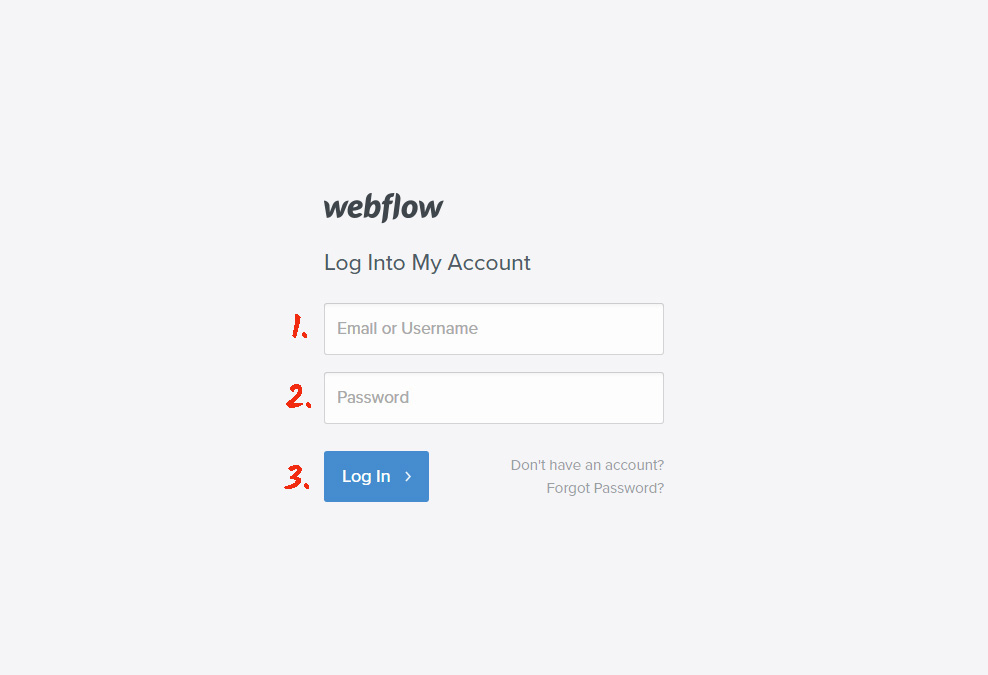 Choose website from the list
Choose the desired site from your list.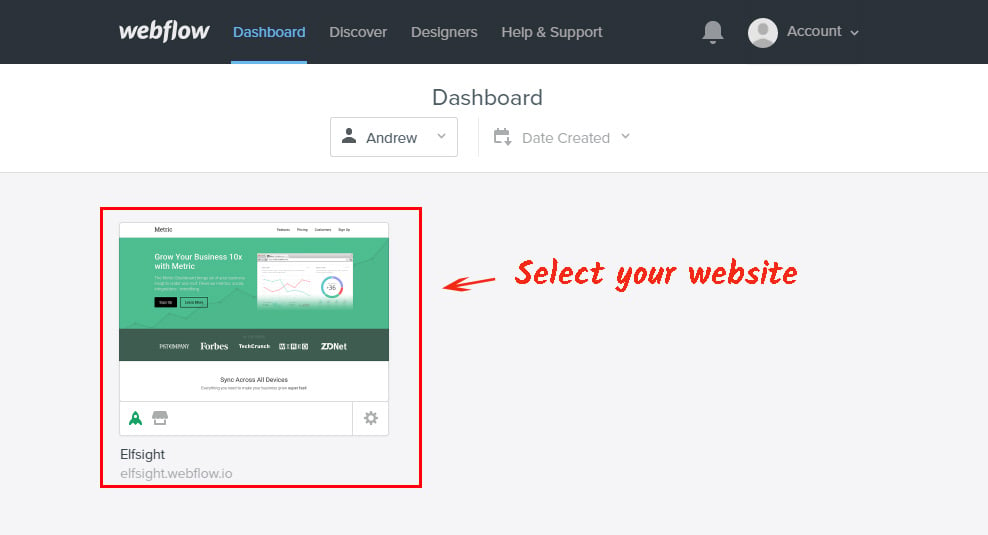 Add HTML element
In the side menu, on «Add» tab, press «Embed» element and drag-and-drop it.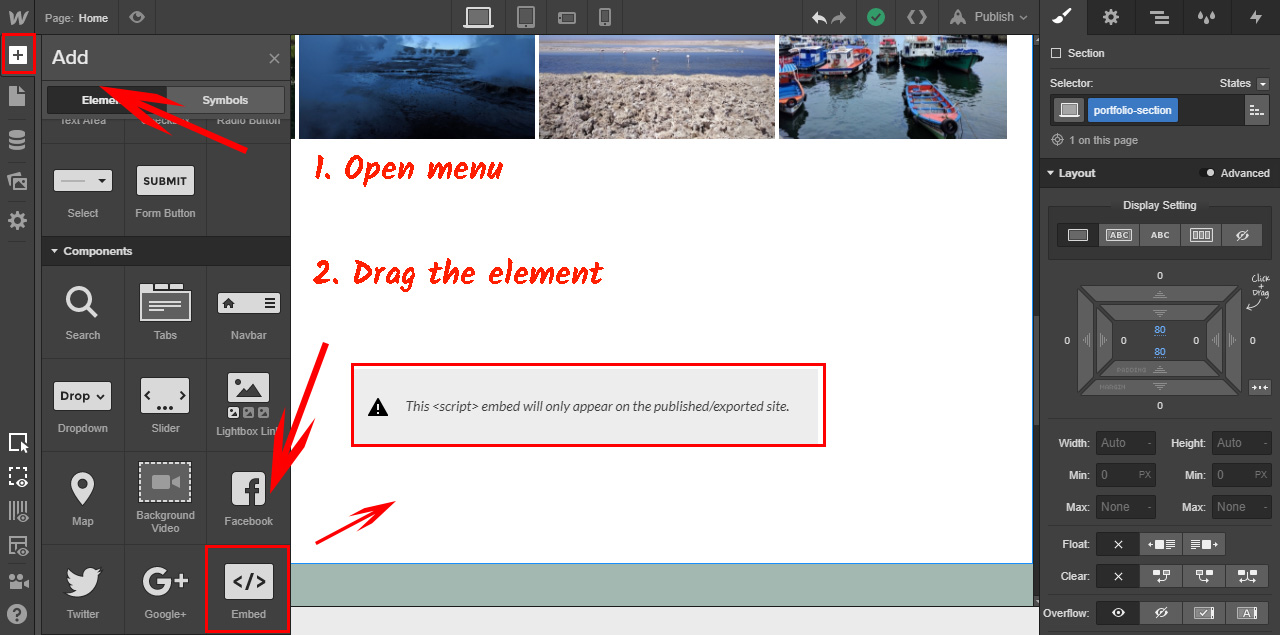 Insert widget code
Copy the display code, which you received after adjusting the setting of FAQ at Elfsight Apps.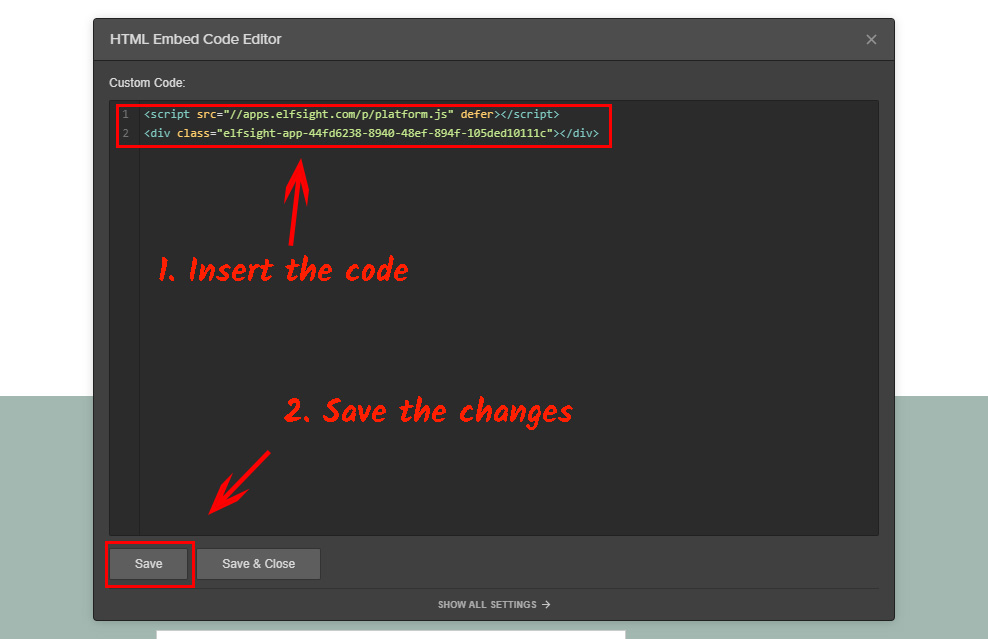 Save the changes
Press «Publish» button in the main menu to save the changes.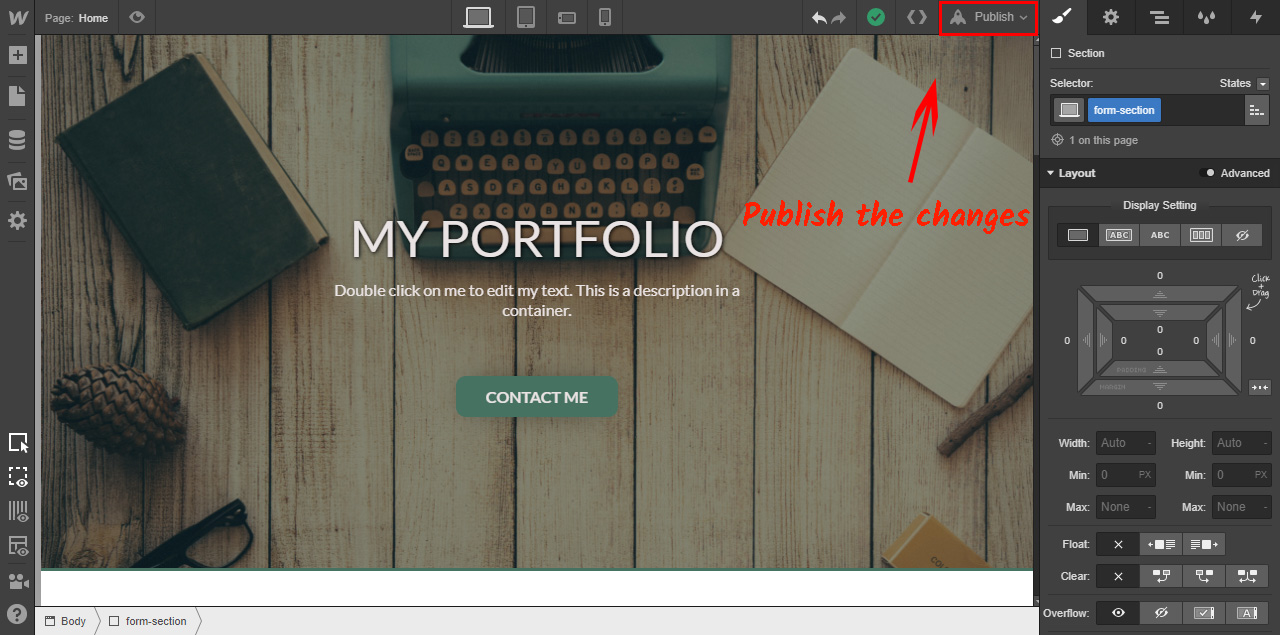 Done!
FAQ widget installation is successfully finished!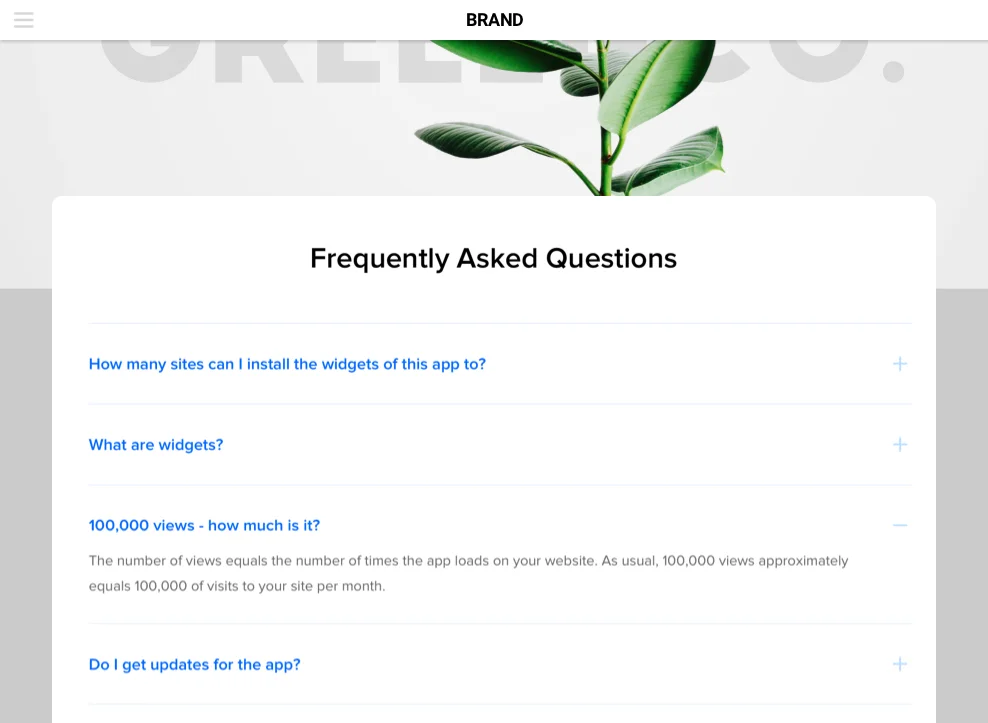 Tuning of the plugin
After you have inserted FAQ widget, you may need to modify some of the parameters or change the content. For this, go to your personal account at Elfsight Apps, open the active plugin and make adjustments. Your edits will be automatically applied to your plugin on the Webflow resource.
More about Elfsight Apps Service
Elfsight Apps is a SaaS service, which allows fast access to an extensive assortment of apps for your website. These apps are useful tools to improve your website quickly and with minimum effort. You don't have to be a web developer or to hire one to use the apps, they are intuitive and include no coding.