Why do I need Elfsight Tabs?
Make content more structured. Improve UX.
Arrange tabs in a logical order
Preselect the first tab and organize all the subsequent ones according to their importance.
Declutter your website
Display only the needed data on a web page without overcomplicating your website's design.
Present content in a more interactive way
Interest users by hiding and showing text and signify a visual hierarchy between tabs.
Join 1,078,753 customers already using Elfsight Apps
You can start with creating your first Elfsight Tabs widget for free.
What makes Elfsight Tabs special?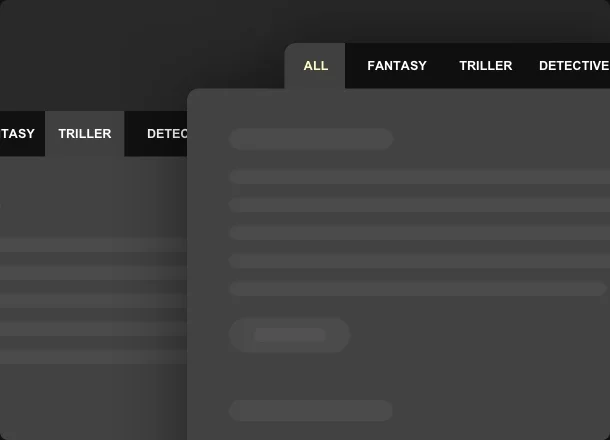 TABS
Divide text into logical parts within stylish sections
Elfsight Tabs plugin will help you to organize information the way you wish in bare minutes. You'll be able to show related content in compact and connected sections, add any number of tabs in a row. When we introduce the widget, you'll have an opportunity to choose from several layouts and arrange them either vertically or horizontally. There will be a possibility to add title, description, image and button, and each of these elements will be fully customizable.
USABILITY
Structure content to improve user experience
Tabs widget will help to ease navigation around web page content. You will have a chance to add a visual composer Tabs widget to website product categories, describe different aspects of your service, and present pricing plans. The widget will tidy up your design, make content more attractive and easier for site visitors to understand. Tabs will enhance the readability of web pages and help you organize content in an interactive way.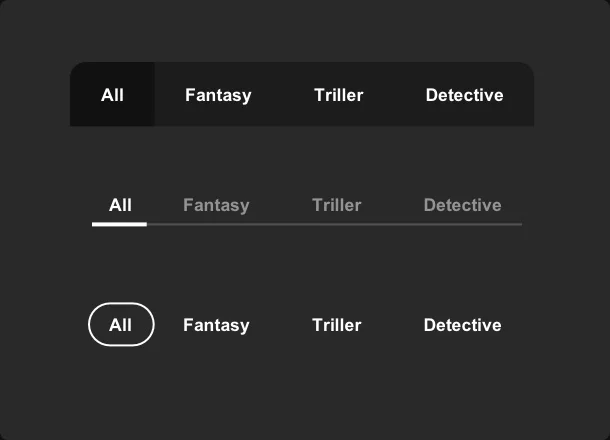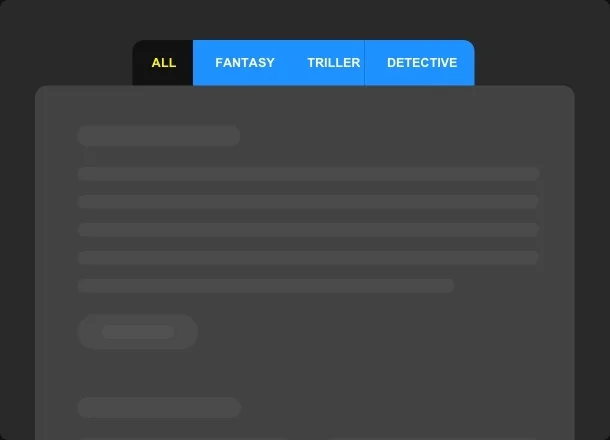 STYLE
Choose a ready-made color palette or create your own concept
Our developers offer an exceptional tool for those who value their time - a Color Theme Generator that'll produce a scheme for your plugin all by itself. Just pick up primary color, either a Dark or Light mode, and permit the auto color designer to do all the magic for you. In addition, if you need a peculiar look of the widget, you can further customize all the elements separately: background, buttons, images, description, and more. You'll see all changes straightaway in the online configurator with no need to code.
STAY TUNED!
Many more functional and design settings are coming soon
Our exceptional teams of designers and programmers are working up the widget structure and functional capability at this stage. There will be a large selection of settings, you'll have an opportunity to alter your easy responsive tabs so that they become an essential part of your website. You'll have an opportunity to create the application and check all the settings in the near future, stay tuned!
What our customers say ❤️
All the Elfsight plugins are easy to embed and work exceptionally on any website! Had a problem and the support service reply was exceptionally quick and punctilious.
The widgets are exceptional and have an easy to understand interface. 100% personalized and integration is a breeze. Their customer support is always responsive and helpful.
Wonderful customer support - they response much more faster than any other support I've ever used. The plugins are a breeze easy to embed and have wide range of features.
Frequently Asked Questions
It's a simple tool allowing you to organize website content.
How do I embed Tabs to any site?
In order to embed the app, complete the steps from the clear tutorial:
Go to Elfsight demo and start creating your custom plugin.
Modify the app functionality and apply the necessary corrections.
Receive your personal code revealed in the popup.
Add the widget code into your web page and save it.
Well done! You've smoothly added the widget on your page.
Came across any difficulties during the installation? Don't hesitate to address our support team and they'll be delighted to assist.
Is it possible to alter the design of the widget?
Certainly! You can perform all the needed alterations in our live editor. Simply open the Style tab and submit all the needed changes. After you're done, save the changes.
Are your widgets adaptable for my website platform?
Yes, they are! Our widgets perform exceptionally on all well-known website platforms, for example, Shopify and on all platforms with custom HTML (Blogger, etc). Also, supposing that you face any obstacles you can always address our support staff.
What other widgets are coming to Elfsight in short order?
We offer you to watch for the following products be launched:
Timeline
,
Wishlist
,
Yandex Maps
.
In case you didn't manage to get what you wanted, then hurry up to notify us directly or write us at the wishlist field!
Best way to use Tabs on my website
Create a handy section for content storage on your website.
Join 1,078,753 customers already using Elfsight Apps
Get the taste of 80+ powerful apps by Elfsight. No credit card. Joining is free!