If you're a business owner, then you're probably well aware of the importance of having a strong online presence. So getting your Google Review link is an essential step, as it can greatly improve your online reputation, increase visibility, and even boost search rankings. In this article, we will walk you through the steps to get your Google Review link and finally start collecting customer feedback.
What is Google Review Link?
A Google Review link is the URL that takes customers directly to your Google Business page and prompts them to leave a review. At its core, this link generator strives to be a highly valuable norm to reach a wider audience.
By simplifying the whole system, the Google Review link keeps a track record of excellent responses about services or products in one centralized location. It proves the business' credibility and defines a strong reputation online.
And according to the research made in 2022, the truth about reviews is their humongous impact on customer behavior. They send positive or negative messages about the product/service to influence future intentions to make a purchase.
Perhaps, you can turn the daunting experience of constant Google Review page search into something else. For instance, make the URL link a part of a marketing strategy that unites your business with clients: include it in your email signature, merchandise, website, etc.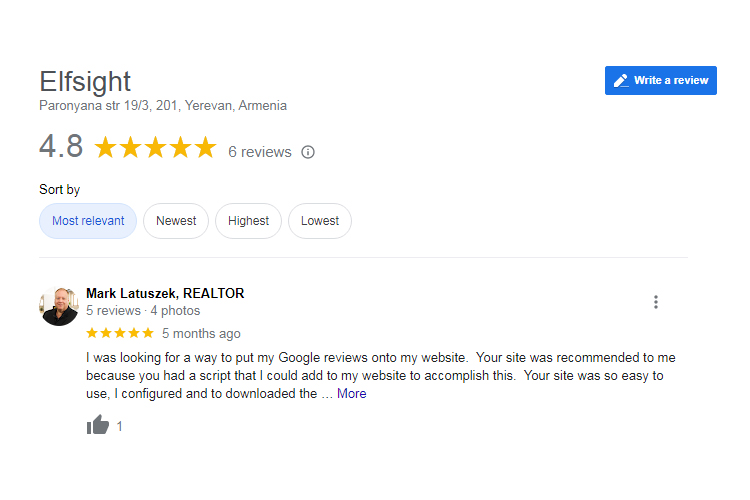 So here we stand with this brilliant idea of having the Google Review link anywhere and everywhere in our minds. But what's striking here are five methods to convert it into reality. It is time to talk more about them.
How to Get Your Google Review Link?
Many businesses struggle to get their Google Review link through the generator, making it far more difficult for satisfied customers to leave or send reviews. However, it is quite simple to generate your Google Review button link and share it with the world. We are ready to discuss a few practices and help you take matters into your own hands.
Method 1: Google Search Engine
This method seems like the most natural one. Let's walk you through the key steps on how to get a Google Reviews link via the Google search engine generator:
Log in to your Google Business profile.
Find your business on Google by typing the name and clicking the search button.
Tip: you can mention not only the name of your business but also add the coordinates or location.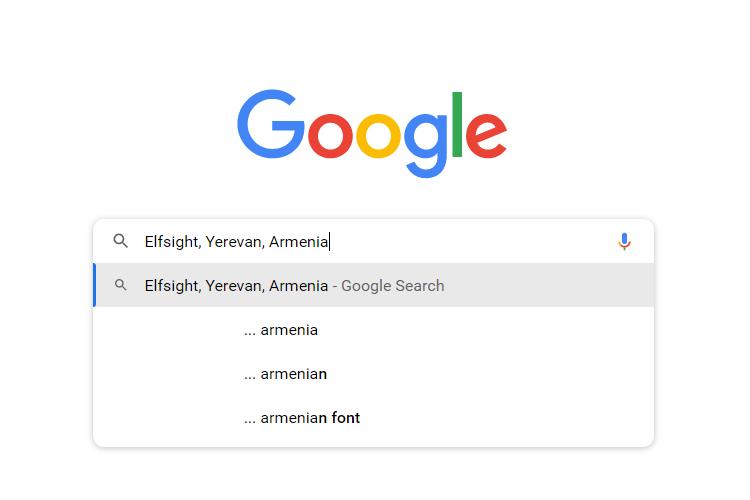 Once you've found your Google listing page, hit the "Get more reviews" button.
Receive a Google Review URL link in the pop-up window generator.
Copy the URL from the address bar or share it with your clients on social media platforms—Twitter, WhatsApp, and Facebook—or in emails.
Method 2: Google Maps
Another way to generate a direct link to your company's Google Review page is with the help of Google Maps. Follow this step-by-step guide to send clients to the right place:
Authorize your Google Business account.
Open the Google Maps app via the desktop or app button.
Search for your business on Google Maps by name and location address.
Navigate to the business's information card on the left-hand side of the screen.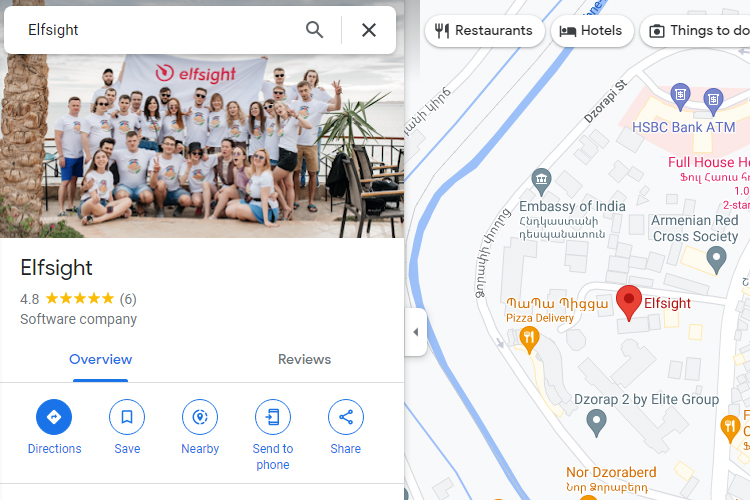 Find the "Share" button and click on it.
Select "Copy link" to the clipboard or share the Reviews page on Google Maps by choosing Facebook, Twitter, or Gmail icons.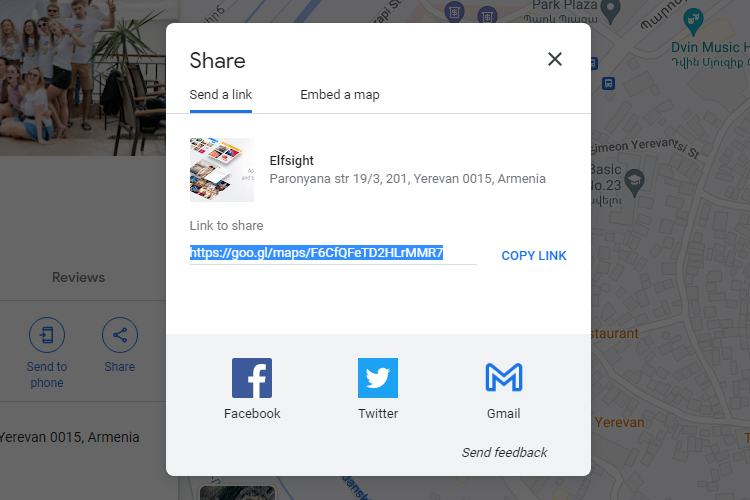 Method 3: Google Business Profile Home Page
The third approach is to generate a custom URL link that leads to the Review page via the Google Business Profile dashboard. Take the steps below:
Go to google.com/business/ or search for the "Business Profile Manager" button in Google Apps.
Sign in to your Google Business account.
Once you've signed in to the profile page, choose your business from a listing.
Click on the "Home" button on the left-side dashboard menu.
Locate "Get more reviews" by scrolling down.
Select the "Share review form" button.
Copy the Google URL link in the pop-up window generator or consider the opportunity to send it via Facebook, WhatsApp, Twitter, and email.
Method 4: Google Place ID Finder
The fourth way to generate your Google Review link is to use a tool called Google's Place ID Finder. This tool allows businesses to search for their Place ID, which is a unique identifier that Google uses for each location. Here's what you should do:
To begin, open the Place ID Finder in Google Maps for developers.
Start looking for your business by name and location.
Select your business in the search bar.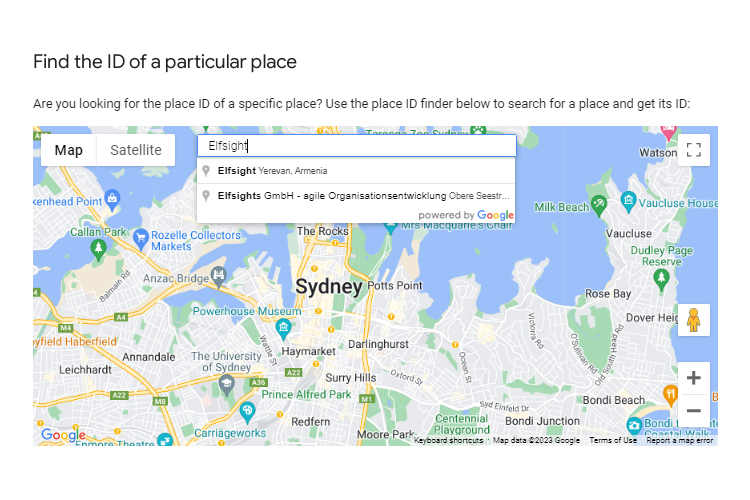 Copy the Place ID in the pop-up maps window generator.
Note: Place ID generates a mixed selection of letters and numbers.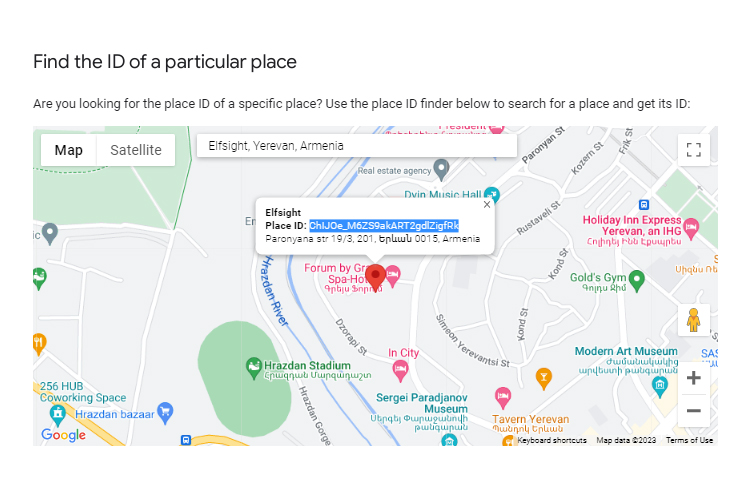 Add the Place ID right at the end of the URL:
https://search.google.com/local/writereview?placeid=
That's it! You've got the link for the Google Reviews page to send out.
https://search.google.com/local/writereview?placeid=ChIJOe_M6ZS9akART2gdlZigfRk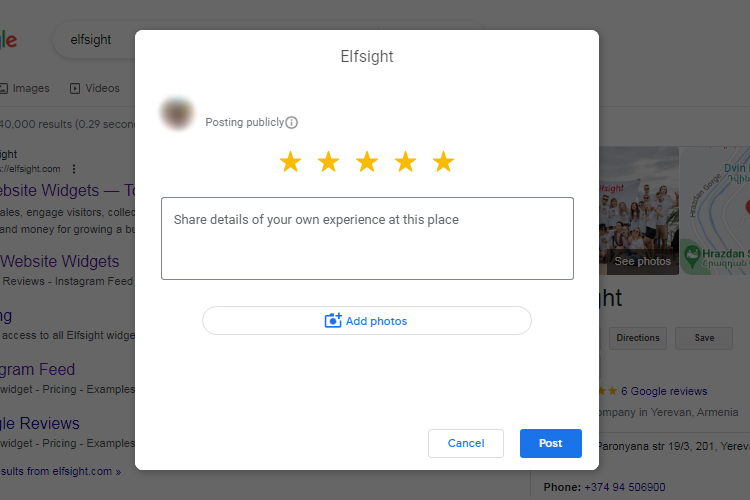 Method 5: Google Reviews Widget
The last method on this list is turning your attention to using the Google Reviews widgets. Yes, this is not exactly a link generator. But you don't require one in this case. They contribute a great deal and will do for some business owners. So if you want a CTA button display on your website, these plugins cover the need for it more than ever.
Here's a simple explanation of how they work and how to add them to your website based on a Google Reviews widget from Elfsight:
Log in to an existing profile or create a new account for free.
Find a Google Reviews plugin in the applications. 
Complete the basics: choose the template, add a Google Reviews page as a source by typing the company name and address, and set up a CTA button. 
Customize the appearance and change settings to match the preferences. 
Get a unique installation code. 
Embed the Google Reviews widget to your website by embedding the code. Viola!
With all the said above and outlined steps, it's that easy to have your Google Review link that you can share with customers and encourage them to leave reviews. Managing your reputation requires ongoing effort and attention, but it's all worth it by the end of the day.
How to Generate Your Own Google Review Link?
The Google Reviews generator is one of the essential techniques for prioritizing credibility and cultivating a new audience base. On the subject of the chosen method of obtaining the link, you may face a little trouble: you open up a new page with the Google URL and notice an intolerably prolonged and complicated string of letters and numbers—not exactly something you'd want to share with clients and ask them to leave a review or send feedback!
Clearly, there has to be a way out to make the link shorter. You can go a little bit extra and generate a custom Google Review link.
A custom Google Review link is a specific URL that sends your customers to leave a review for your business on Google. With this link generator, you can make it straightforward for your customers to share their experiences with others.
But how do you generate a custom Google Review link that can work as a CTA button? It may sound beyond your expectations, but it's actually a quick and easy process.
To make your Google Reviews URL more user-friendly, you're going to shorten it with a third-party generator service, like:
Copy your Google Reviews URL and paste it into the link shorten of your choice. Then, generate a custom link that reflects your business name or a relevant keyword—make it memorable.
After that, you should test it to see if it works correctly. Open up a new browser window and paste in your URL. It has to send you to the Google Reviews page for your business.
Now that you've generated your own Google Review link and confirmed that it works, it's time to send it to your customers—you can add your custom link in email signatures, on your website, or in follow-up messages to happy customers.
What are the Main Requirements to Get Google Review Link?
The Google generator provides amazing support for businesses by letting them add a direct link that customers can use to leave a review. Set your sights on conquering these requirements to generate a review link and follow the guidelines:
Claim and Verify Your Business on Google
Before you can send out a Google Review link, you need to claim and verify your business page. It involves creating a Google Business Profile listing, which allows you to manage your brand information and products/services, interact with customers, and show up in maps and search results.
Verify your company via the Google search
Look for your business on the Google search bar.
Hit the "Own this business?" button.
Follow the prompts on the screen.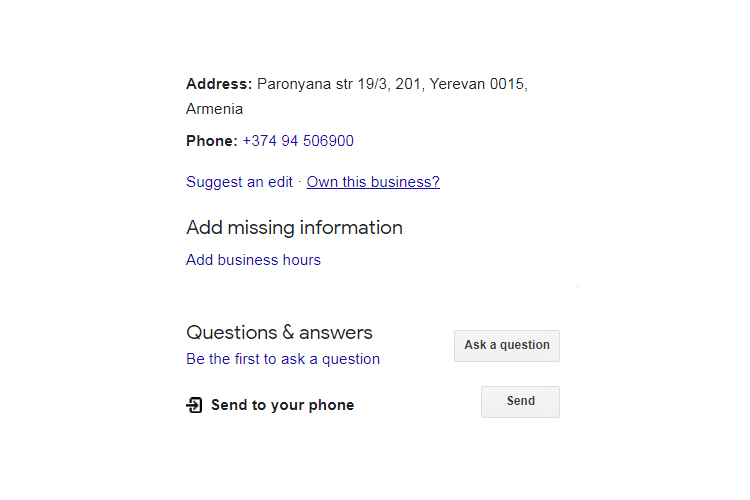 Verify your business via Google Maps
Open Google Maps.
Find your business address on maps.
Right-click on the map's location.
Choose the "Add your business" button.
Follow the on-screen directions.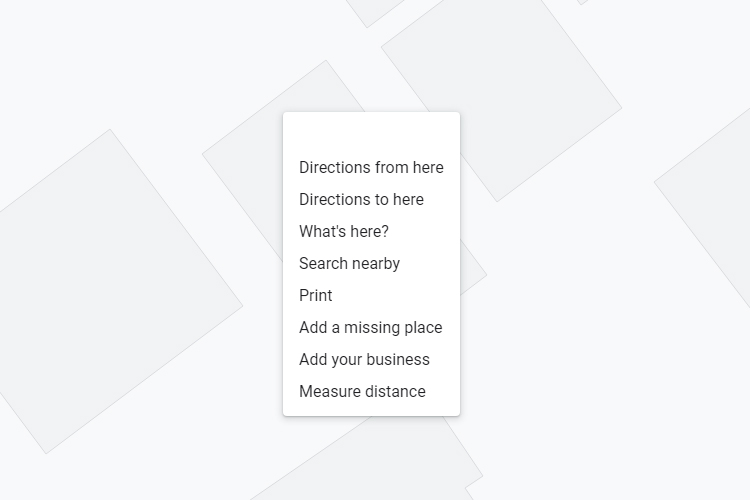 After that, you need to send a postcard, share a phone number, add an email address, or get verified by instant verification.
Have at Least One Google Review
In order to generate a review link, you must have at least one review on your Business Profile page. It means indenting to ask your existing customers to send responses and leave legit reviews.
Some effective tactics to implement this include:
Asking for reviews in person.
Including review requests in email signatures.
Offering incentives for leaving a review.
Publishing positive reviews on your website and social media profiles with the CTA buttons.
Responding to reviews, both positive and negative, to show customers that you value their feedback.
Respond to Reviews
It shows customers that you appreciate their feedback and are committed to improving their experience. When responding to reviews on your page: address any negative feedback with empathy and a solution, thank customers for their positive feedback and loyalty, ask follow-up questions to get more detail about their experience, and include a call-to-action to encourage more reviews in the future.
By completing these requirements, you can generate a direct link that customers can use to leave reviews. Remember to respond to them and show customers that you value their opinions.
Where Can You Share Google Review Link?
When it comes to increasing the visibility of your company online, Google reviews have risen in pitch over the years. However, just having a Google review page is not enough. You need to take one step further and start actively promoting it. Here are several practices to make the most of:
Email
The effective way to share your Google review link is through email marketing. Sending out a mass email with a request or signature is often an opaque and permanent solution to stimulate customers to leave feedback.
The criteria for a link are more straightforward: direct to your business page, short, and made by a generator.
Social media
Social media pages are the best sources to share the review link. Create engaging posts, generate stories with CTA buttons, upload video clips, or add the URL to your bio to ask your clients to leave honest feedback.
SMS
Text messages can also help you prospectively advertise the review page. If we compare them with emails, the visibility of SMS is far increased and brings better outcomes. And thus, keeping the message short and sweet may play a massive part in your selling and marketing strategies.
Website
Add a widget on your site to increase online credibility and ranking. The fundamental factors of having your Google link on a website are accessibility and the CTA button. And in terms of that, a Google Reviews widget has passed the test—try out a wide selection of templates with multiple variations of buttons, styles, features, and many more.
Combine the content with opportunities for customers to leave reviews!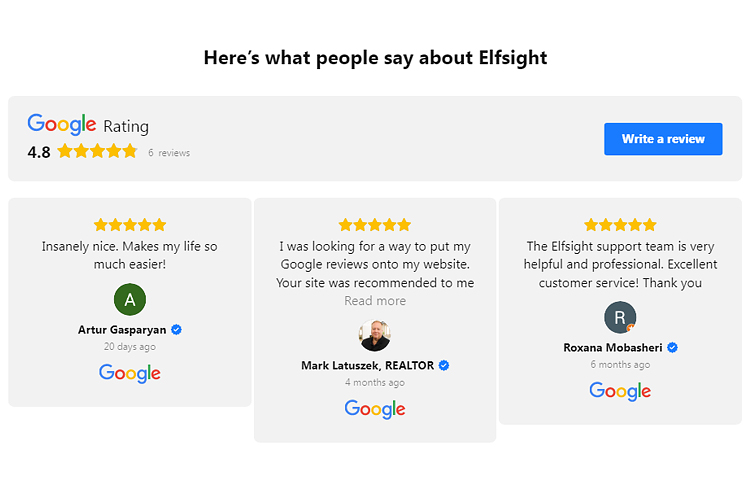 QR code for merchandise
Finally, you can add the QR code of your Google review page on merchandise, such as product packaging, marketing materials, and receipts. Customers can scan the QR code and leave a review, ultimately driving more traffic toward your page.
The advertisement of your Google review page is super sustainable for your business in a fast-paced world. Using these resources will ensure your review page is within reach and known to your customers.
FAQ
How to generate a link for a specific Google Review?
We have compiled a comprehensive guide on how to locate and generate a specific Google review link:
Step 1: Visit Google Maps. The first step is to navigate to Google Maps on the web browser. Google Maps is an excellent way to locate businesses and add reviews. Once you have reached the page, search for the business that you are looking for a review of. Otherwise, you can search for it on Google to generate a link.
Step 2: Locate the review section. After you have found the company on the maps, open the feedback section. This section shows star ratings and reviews that people have left about the brand.
Step 3: Find the specific review. Look for a specific review using the search bar for relevant keywords. For example, if you are looking for a response that mentions the excellent customer service of the business, type in "customer service."
Step 4: Locate the review link. Click the three dots in the right corner to open a menu. You will notice two options: share review and flag as inappropriate. Choose "Share review."
Step 5: Copy the review link. To copy the review link, highlight the entire URL, then right-click your mouse or select the "Copy link" button to save it to your clipboard.
Step 6: Share the review link. Now that you have the link for the specific Google review, you can share it with your colleagues and clients to leave reviews or implement it for marketing purposes. Sharing the review page is simple—you can copy and paste it onto your website, email, or text message.
Why can't I find my Google Business Profile to get a review link?
If your Business Profile isn't displayed on Google Maps, Search, or other Google properties, there might be a few reasons why you're not able to find your profile:
Your business profile isn't verified. One of the most common reasons you can't find your Google Business profile is that it has not been verified. When you create a Google Business profile, you will receive a verification code by mail or phone. You must enter this code to appear in search results and maps.
Your profile is not optimized for search. For your profile to get an appearance in search results and on maps, it must contain relevant keywords and information that users search for and be up to date.
You've edited your profile. It may take three days 'till Google updates your page with new data that you've added. But you can still find your business on maps.
Your profile has been suspended. If your Google Business profile violates Google's terms of service and guidelines, it may be disabled. It means that your profile will no longer appear in search results.
Where is my Google Business Profile to generate a link?
If you have no idea about whether your company has a Google Business Profile, here's how to find out:
Search for your business on Google.
Search for your business on Maps.
Search for your company's name and location in the Google Maps app.
What are the benefits of Google Review links?
If you want to run a successful business, then take into account your reputation. Customers often rely on the opinions and ratings of others to make decisions. And to be honest, Google Reviews add a significant part in shaping a brand's reputation.
Here are some of the benefits of sharing your Google Review link:
Build trust with customers. When potential customers are researching businesses online, one of the first things they'll likely look at is the company's ratings and reviews. By sharing your Google Review link, you make it easy for people to leave and read reviews from previous customers. Seeing positive opinions from others can help to strengthen trust in your business and increase the likelihood of someone choosing to do work with you.
Boost your search engine rankings. Google Reviews add a significant impact on your business's search engine rankings. By sharing your Google Review link, you can increase the number of positive responses, which leaves us with higher visibility in search engine results, more organic traffic, and massive sales.
Create a call to action. A call to action prompts customers to take a specific action, such as writing a review. By doing this, you're building a tempting situation of pressing the button and speaking the truth. You can share your link on social media, in an email blast, or on your website.
Encourage repeat business. Promoting your Google Review link can also encourage repeat business. When customers read positive reviews, they will consider the possibility of working with you again. They may also recommend your brand to others based on their experience. Create a never-ending cycle of positive feedback that can lead to increased sales and customer loyalty.
Receive feedback. Reviews aren't just important for attracting new customers. They can also provide valuable feedback and insights about your products/services. By reading reviews, you can identify areas where your business can improve and make necessary changes.
Get more reviews. Asking customers to leave a response can be a difficult task. However, by adding a Google Review link, you're making it more convenient for them. This can lead to more reviews and more sales!
There are many benefits to sharing your Google Review link. Taking a proactive approach to managing
Conclusion
In conclusion, if you want to get a review link for your company, Google Business Profile is the place to go. Generating a Google link is easy once you know the steps to take. You can use this knowledge to share positive reviews with your clients or colleagues or to improve your business's marketing and online presence. Start building your reputation today and benefit from it in the long run!