In this simple and quick tutorial you will learn how to generate a Google Reviews link, so your customers could write a review directly on your Google My Business profile from a website, messengers, emails, with the help of a QR, etc.
Create and share a link for customers to make reviews: 3 methods
If you want to get more Google Reviews, you definitely need to share a link to your Google Business profile through different channels. Reach happy customers at the right place and right time to get more positive comments and increase your trustworthiness on Google.
Method 1. Add a Google My Business link to a website
Google Reviews widget by Elfsight allows you to present all the ratings and a link to Google My Business on a website with a no-code approach.
Create your widget and add a Google Reviews link to it
Get an embed code
Paste the code to your website HTML
Wow! That's so easy. Let's check the process in greater detail, and find out how you can benefit from a link to Google Reviews even more.
Create a Google Reviews link with a widget
You can use a ready-made Google Reviews widget for getting an appealing and professional link. Add a Google Review link, badge, or embed the whole section. This way give you tons of opportunities:
Review Schema markup included. This type of markup makes stars appear in your site snippet in search results. You can read more about rating markup in an article.
Modern and adaptive design. Not only add a single and boring link, but also decorate your website with a professional review section.
Fantastic customizability. You can totally personalize the look and the feel of your Google Reviews visually, seeing the result right in the preview.
The code will never look like tons of JavaScript lines or whatever. You'll get just two lines of clear and lightweight code, which will work fast and look beautiful on your site. And even total newbies are able to work with it!
Method 2. Get a link from Google Business
Instructions on how to create a direct short link to a review:
Go to your Google My Business profile
Scroll to the Get more reviews box on a homepage
Copy the link
You can also do it through a smartphone:
Launch the Google app.
Enter the name of the company.
Click "Reviews".
Next "Share".
Copy the URL.
Paste to the desired place.
This link will direct your customers to your business card in Google and will give them an opportunity to leave their personal opinions there.
Method 3. Add a link through a Google Maps embed code
It's a good idea to simply embed a map presenting your business. You can add a CTA to its description for people to leave their reviews directly on the map.
Go to a Google Maps site
Find your business by entering the name of it and its address
In a popup window on the right from menu you should click a 'Share' button
Get a Google Map embed code
Paste it in the needed place on your website
After these few actions people will be able to go to Google Maps, see the card of your business, and leave their review in it.
How to get more Google reviews via a link
You can get tons of reviews which will have a positive impact on your business. But before you start, you need to do a couple of preparations.
Prepare a Google My Business profile
You can ask people for new reviews on Google through a link, but you should set up your Business profile beforehand.
Verify your profile before people start leaving their reviews. It's essential because afterwards the business info will show up in numerous Google services. In addition to this, it gives you an opportunity to answer the comments.
Remind customers about leaving a review. But don't be too intrusive and don't offer awards for leaving good testimonials. It's forbidden by Google policy and is punished by the service!
Make writing testimonials convenient. Add a short link to SMS, emails, websites, whatnot, and make the process handy for customers. You can find inspiration further in this article.
Answer all the comments. No matter what people's opinions are, you should show that you appreciate them. Reply to all the questions and unfavorable reviews openly and look at negativity as at the growth point.
And now let's share a short link through the most convenient devices for your customers and collect as many positive reviews as you want.
Add a link to your website for leaving reviews
Build a Google Reviews widget with a call for writing an honest opinion and paste it to the website of yours. In case you come across any difficulties with installation or customization, you can read how to embed Google Reviews on any platform. Here are the best examples for you to get more conversions and reviews: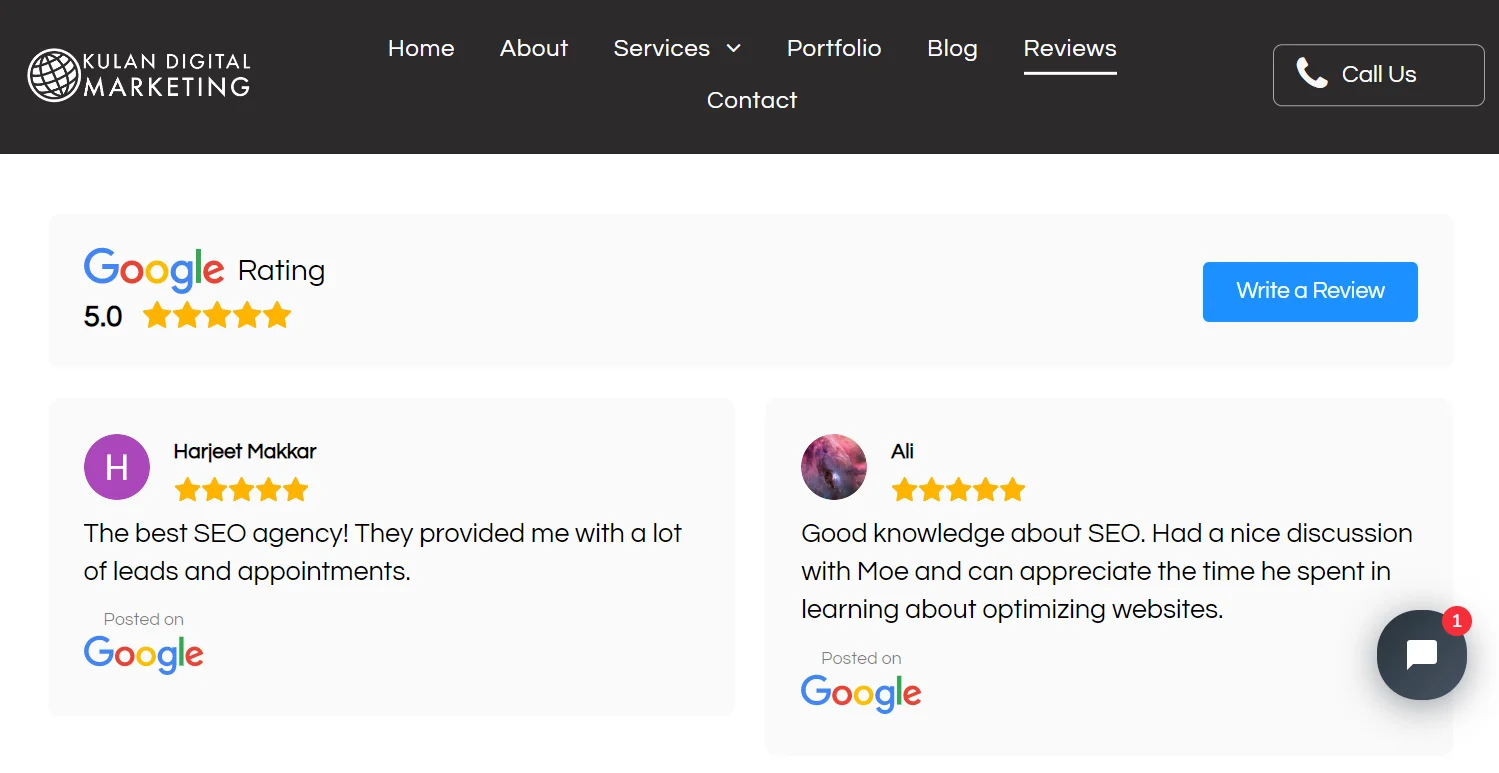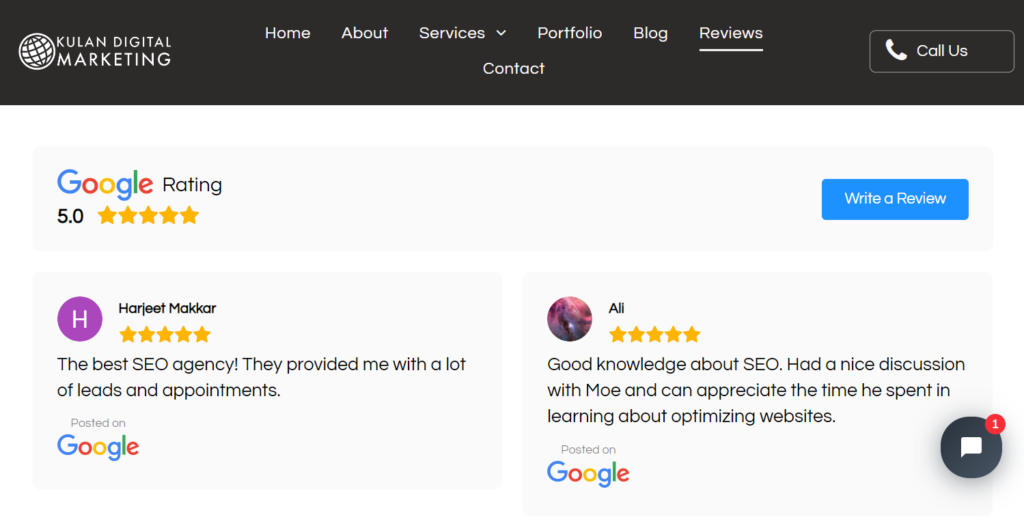 Kulan Agency Google Reviews carousel
This company decided to create the whole section and add Google reviews to it. They've added a CTA button with a link leading to their Google My Business profile.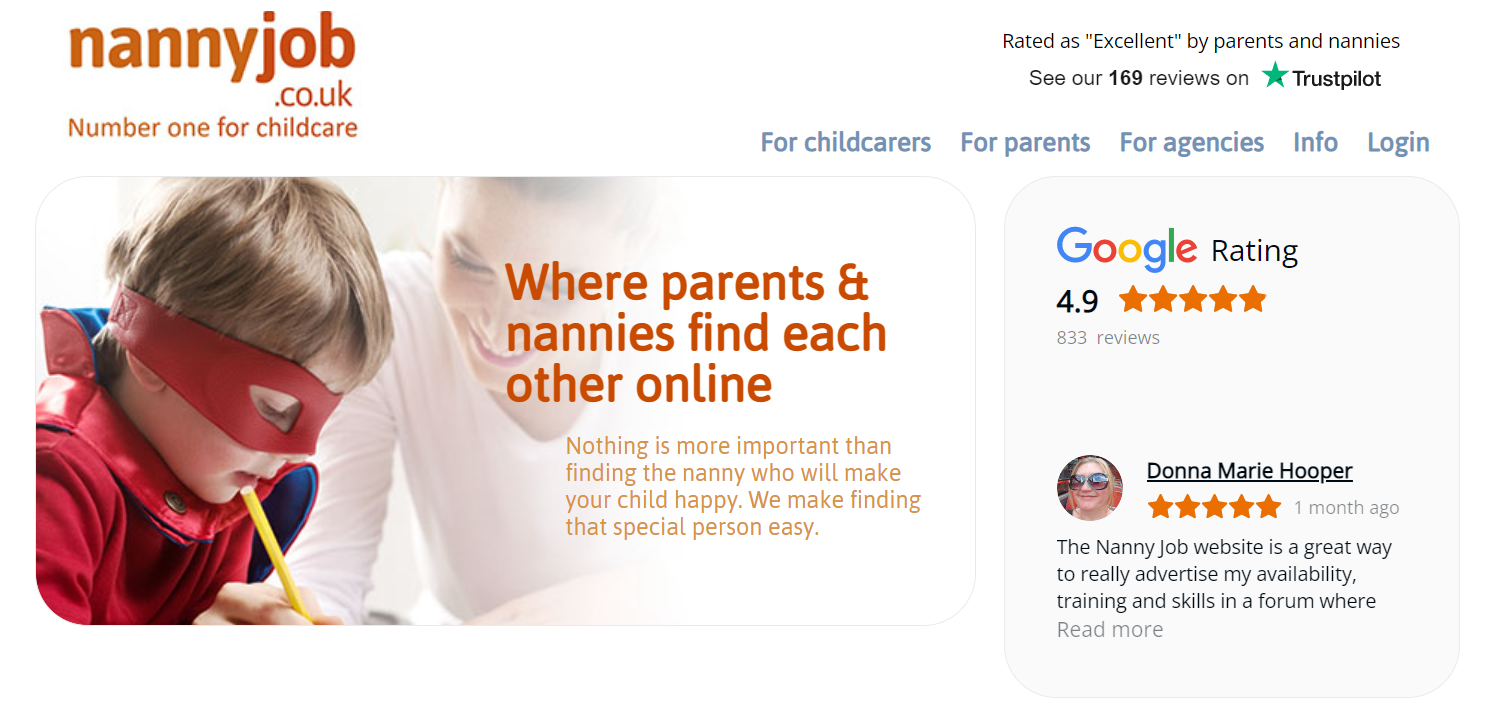 NannyJob Google Reviews badge
This review badge doesn't clutter website content looking neat and small. After clicking on it, customers get into the list of reviews on Google where they can leave their rating as well.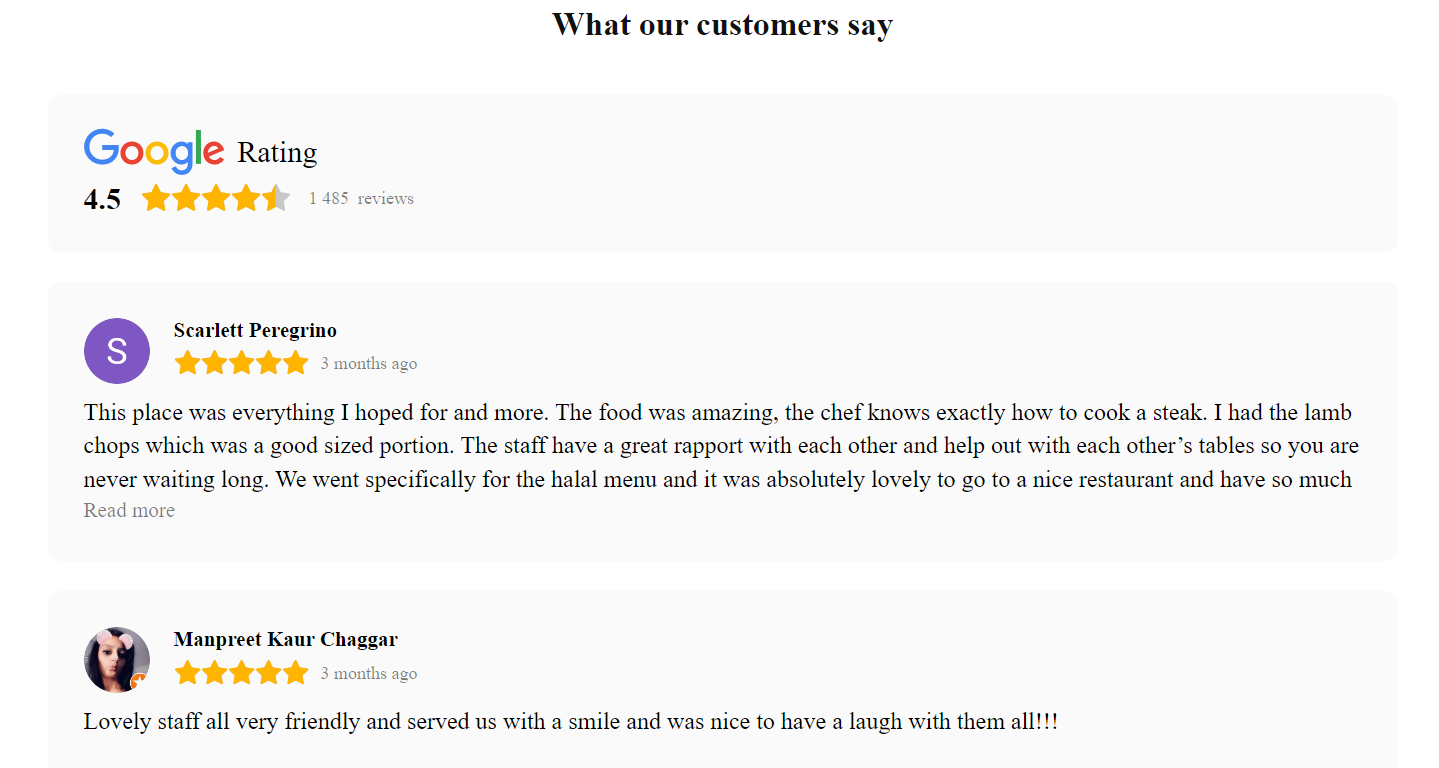 The Steak Shop review page
Yes, you can locate your Google reviews on a separate page. But don't forget to put a link to your Google My Business profile for getting even more fresh reviews.
Paste a Google Review link to emails
Business owners are aware that unfavorable reviews may hurt their reputation. In order to maintain positive opinions, not just their satisfied customers, businesses manage their reputation on review platforms. According to Jack Jones, 70% of sale happens online before customers actually call you.
As reviews are supposed by Google to be one of the ranking factors, working with them should become a part of your digital marketing strategy. If companies work with Google reviews properly, even small ones can improve their local SEO and rise in Google search results.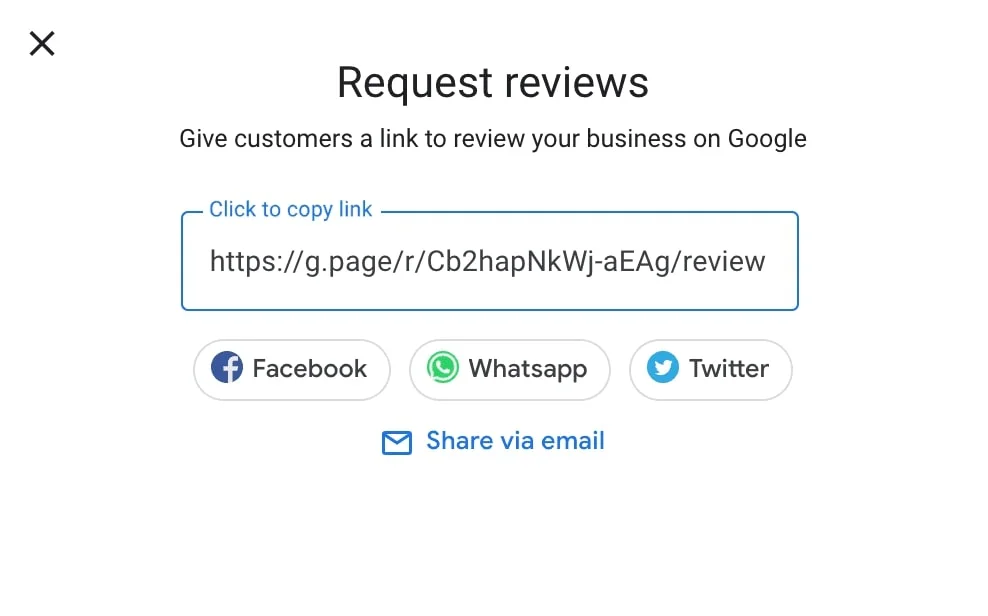 The ability to include the Google reviews link in your emails and request that clients leave reviews on Google is another fantastic use for it. Here are the specific things you can do by adding a Google Review link to emails.
Email signature link
Make a signature template for your business that includes a call to action and a short link to Google reviews. Just write something like 'Review us on Google' or 'Like the product? Share your review on Google' into your signature design.
Post-purchase campaign
Create a post-buy email sequence that includes the task of contacting each consumer through email after they have made a purchase from you and requesting them to provide reviews on Google.
Collect reviews with the help of SMS
SMS messages are an extremely effective marketing instrument. People open 98% of them and read 90% of them within three minutes. You can use Grade us for automatically collecting reviews on Google.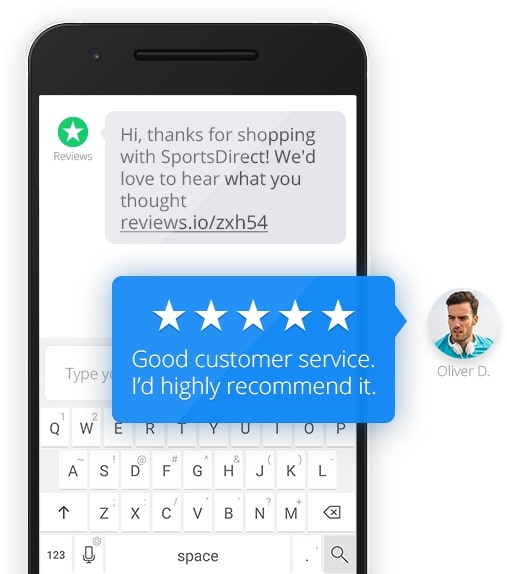 In addition, asking for a review via messaging can enhance both the customer experience and the likelihood of receiving a positive evaluation of the company. The review request sounds even more personal thanks to the fact that you know the customer's phone number. You only need to include your short Google review link and a brief request phrase.
Generate a reviews QR code and offer it in brick-and-mortar shops
You can also generate a QR code which you can easily present in your offline shop and ask for a review. After people are satisfied with the purchase and are happy with your service, offering to write a review is a good idea offered at the right time. Here's how you can do it:
You can create it using the Elfsight QR Code Generator
Paste the Google My Business link into a URL field
Get a QR code
Paste it to your website, for example, to a homepage
Show it to happy purchasers to get new reviews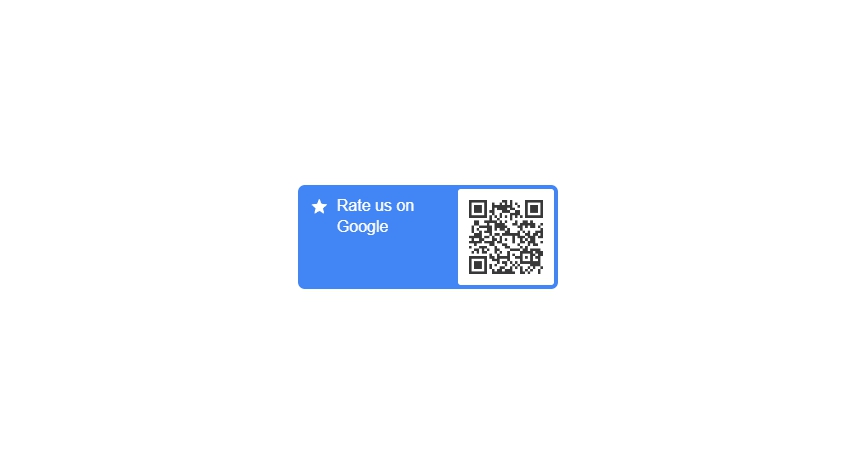 That's it! See the results as soon as this.
Use messengers to share the Google link
All the most popular messengers provide business owners with an opportunity to send automated messages according to certain scenarios. You can add a link to one of such texts and ask for a review in a customers' favorite messenger. Use bots or do it manually right after the user has visited your place.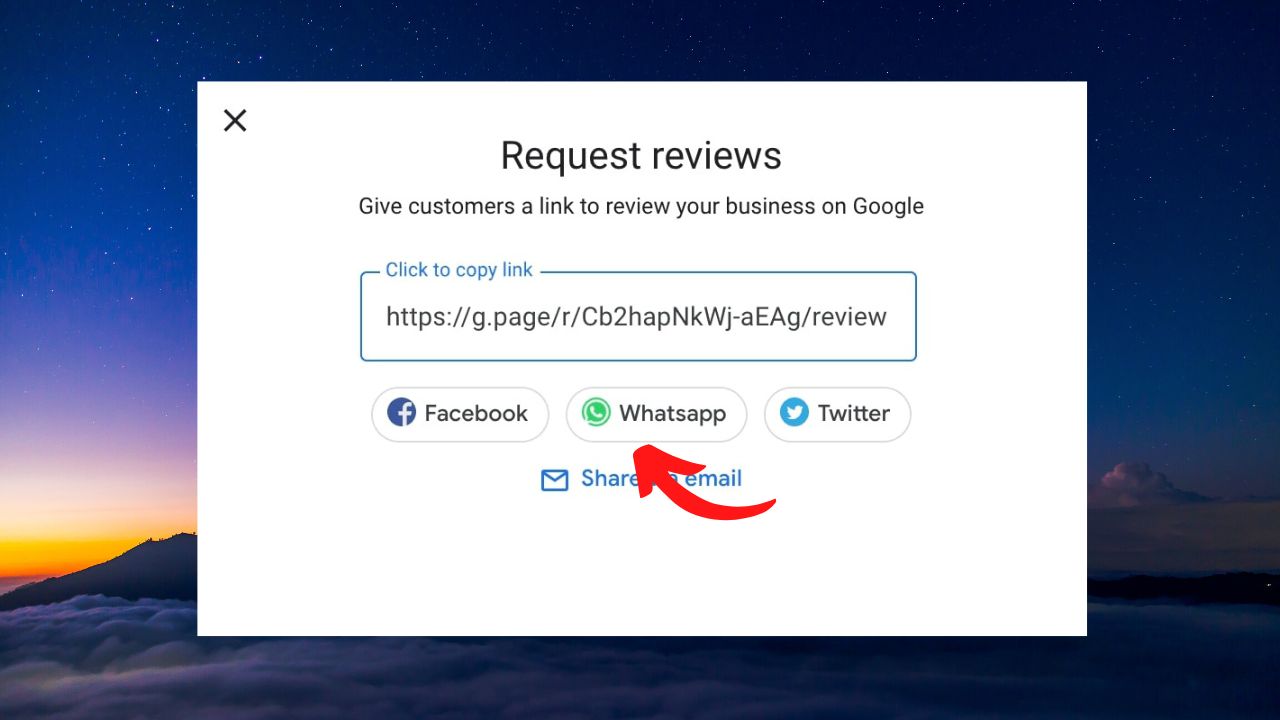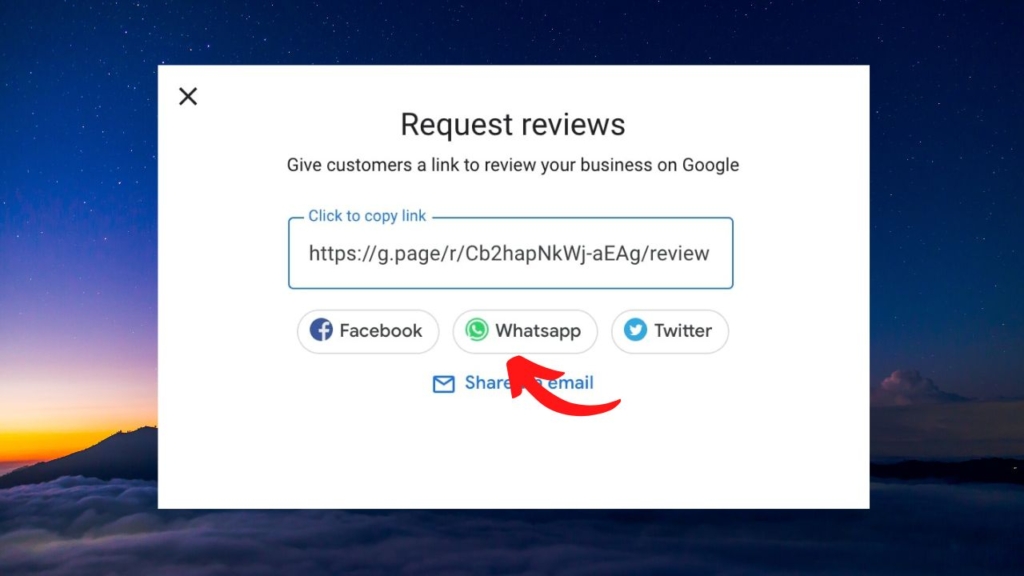 Don't pay for reviews and don't offer any award, or you'll be banned by Google.
Conclusion
Google Reviews link is an essential part of a business website. It increases confidence and gives people an opportunity to speak out. You can simply add a plain link to different sources: emails, SMS messages, or share with a QR code. Or you can create the whole review section with a widget. This approach requires no coding and gives you tons of advantages.
If you liked the article, or have any questions, please feel free to share your opinions in the comments below – we'll be happy to speak!