With the end of Adobe Flash ends a whole chapter in the webdev history. Many are wondering what is replacing it and what to use instead of Flash Player? We've tried to answer this question and also made a brief retrospective of Flash journey.
What is Flash Player End-of-Life?
After the End-of-Life date – December 31, 2020 – Adobe stops issuing Flash Player updates as well as security patches and starts blocking any content from running in Flash Player beginning January 12, 2021 due to the user safety issues.
Why switch from Adobe Flash?
It started as a simple animation software back in 2005 – the beginning of the internet era – and helped to shape the Web as we know it today. It was distributed all through this time as a freeware, gaining its popularity and acquiring a large user base. It was a common format for web games, animations, multimedia, and interface elements embedded in web pages. Even online advertising relied on Flash.
However, in the past decade Flash Player was becoming more and more criticized for its low performance, high battery consumption on mobile devices, some security vulnerabilities discovered in the software, and more.
Flash Player Alternatives Examples
Interactive website functionality has always been and still remains one of the main requests while developing a website. As Flash Player's main function was to display multimedia content on the webpages,
it made it possible to translate this feature into reality and thus shaped the Web interface we experience today.
Let's have a look at some examples of ready-made solutions from one of the leading SaaS providers. We will also review the most common use cases, where they can substitute Flash Player.
Alternative 1: Flash Photo and Video Gallery
Flash was widely used for creating various kinds of photo and video galleries across the Web for a long time. Nowadays creating an interactive photo gallery on a website requires a different approach. Elfsight Photo Gallery widget is a highly customisable tool that fits any website and use case.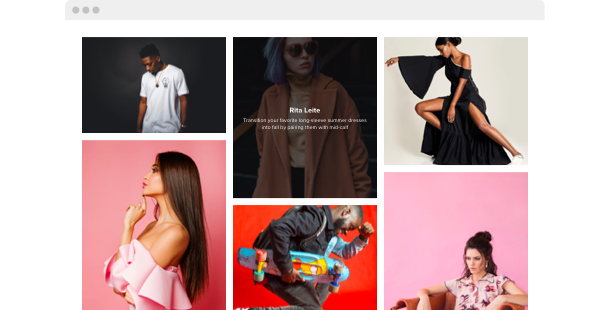 Flash Player was also widely used for embedding Youtube video content into websites. If you have been using this kind of solution, now you might find yourself in the need of something else. For using Youtube videos without Flash Player on your website, implement YouTube Gallery widget – it is easy-to use and fits any CMS.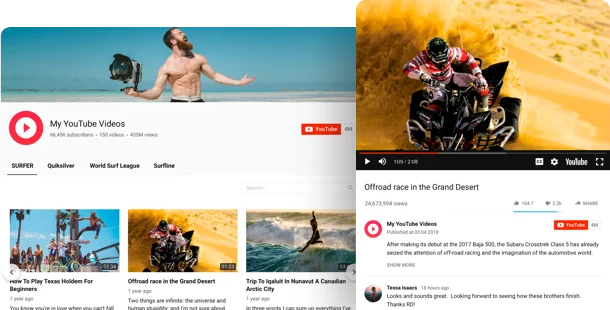 Alternative 2: Audio Flash Player
Could you imagine creating a website audio player without Flash some 10-15 years ago? It is hardly an exaggeration to say that once Flash was an absolute leader for creating web audio players. And now many website owners must be asking a question: With what can I replace Flash audio player on my website? Our answer is try a highly customizable Audio Player widget for playing any desired tracks on your website.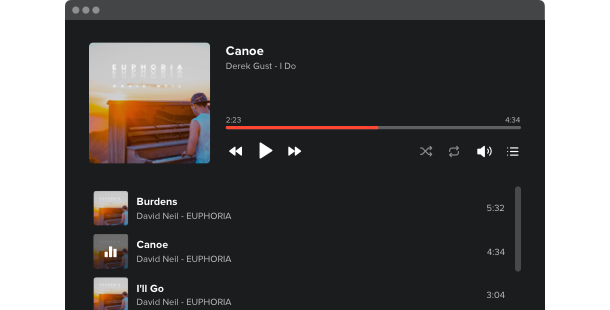 If you were using Flash for embedding radio stream or creating a podcast player on your website, you could try
Radio Player
or
Podcast Player
widgets in a free online demo. See whether any of them is going to work for your use case!
Alternative 3: Flash Countdown Timer
As Flash was primarily used for creating animated pieces of websites' interface, web developers were often using Flash counters (like countdown timer), animations, and other motion graphics for creating engaging and interactive website interfaces.
With Elfsight any customer can create his own personalised animated Number Counter or Countdown Timer without using Flash or having any programming skills.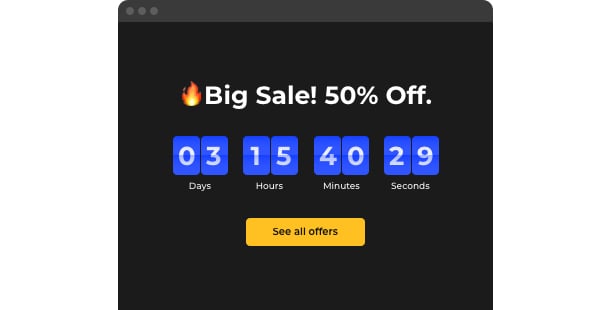 Alternative 4: Flash Portfolio
At the peak of its popularity, whole web pages and sites were built using Flash to make it look fresh and engaging. It is especially important when you've got to make a positive first impression on a target audience. That's why creating a portfolio in Flash became so widespread.
Build a Portfolio widget to substitute your website Flash portfolio section!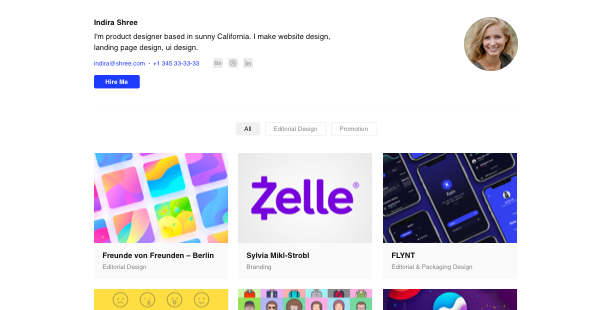 Alternative 5: Flash Weather Application
One more common use case of the Flash potential was creating a Flash weather component for websites. While many informative websites, blogs, and news portals are using Flash weather applications for their interface, they will now have to look for something to replace this functionality.
There are many various weather widgets provided by different teams of developers. Check out a neat and easy-to-use
Weather Widget
for various use cases!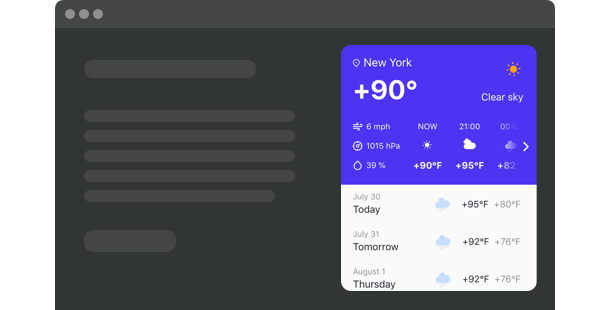 What can you use instead of Flash?
Adobe announced the end of Flash Player support back in July of 2017 and coordinated with the major browser vendors. This means that they had the time to manage the transition of their browsers to other open sources like HTML5, WebGL, and WebAssembly.
What concerns developers, designers, businesses, and other parties, they hold their own responsibility for migrating their websites' Flash content to new standards.
There are several ways for web developers and website owners who still have that kind of content on their websites to approach this issue:
Developing with the new standards

Although Adobe has partnered with the HARMAN company to continue the support of Flash Player enterprise users until at least 2023, they still have to consider their transition. As a business owner you are going to have to invest in a programmer for developing with other, more common, web standards.

Searching a third party solution

As an independent web-project, blog or e-commerce website holder you might be unwilling to make heavy investments in developing personalized solutions for your use case. Nowadays the fast-evolving SaaS industry offers small businesses and enterprises personalizable solutions that don't require their owners or managers to have any programming skills or a developer employed.
Conclusion
Once upon a time Flash Player responded to a request for interactive web content and thus formed the Internet as we know it today. For a long time it remained a world leading software distributed and supported at no cost. But sadly it didn't manage to meet the standards of a fast changing web technology.
With the SaaS industry growth and shifting its focus towards the B2C business model, providing end users with an opportunity to build and customize their own interactive tools, we'll be sure to soon see the new turn of a web development industry.
BONUS: Try Social Feed for free!
Check all features and find out the coolest look of the Social Widget on your website.