Elfsight Contact Form
– is a totally uncomplicated in tuning plugin, which will allow to create feedback forms, response forms and other kinds of forms without knowledge in web developing.
Fast Contact Form for your Squarespace site
If you are looking for a simple and effective contact form to have higher responses from users and increase conversion of your website, then Elfsight plugin is the optimum variant for you.
The main features:
Premium design;
Responsive template;
Captcha protection included;
Popup and onpage options;
Two-minute installation.
Stay in touch with your visitors 24/7, receiving their messages on preferred email and grow leads for your business!
Points of installing the plugin
Installation of our plugin is extremely simple and intuitive; it will take just two minutes. Follow all steps stated below to install a widget.
Phase 1. Shape your own widget
Creating the widget
Follow this link (Live Editor) to create a widget. Select the layout and presentation configuration to shape the widget that will be best fitting your website. Or find out more on main page.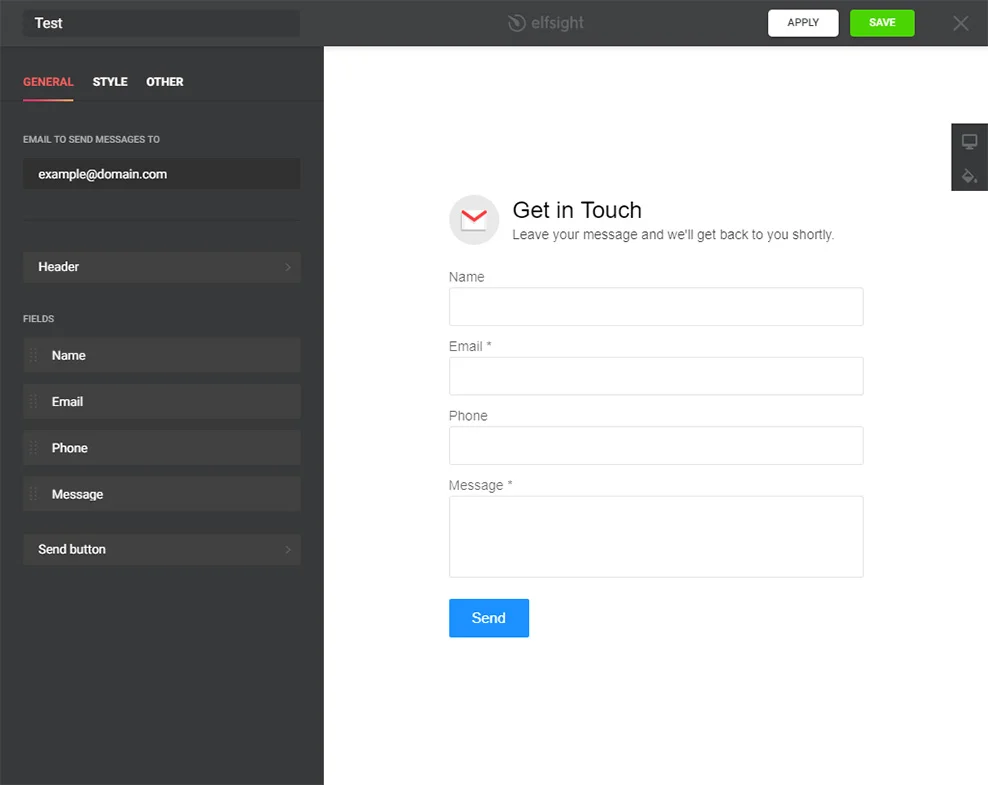 Get the script of the widget
The last phase in installing Elfsight widget is to gain the app code.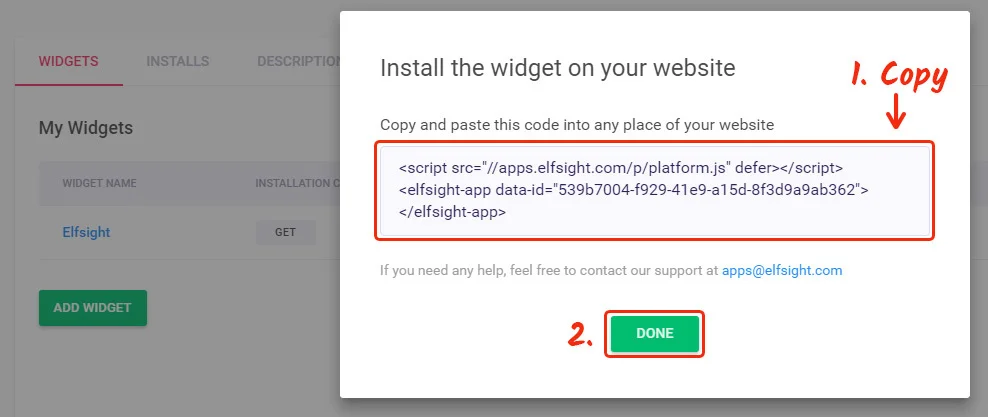 Phase 2. Add a full size Contact Form to a Squarespace page
Pin your form to one of the pages.
Enter your profile at Squarespace
Log into your active account.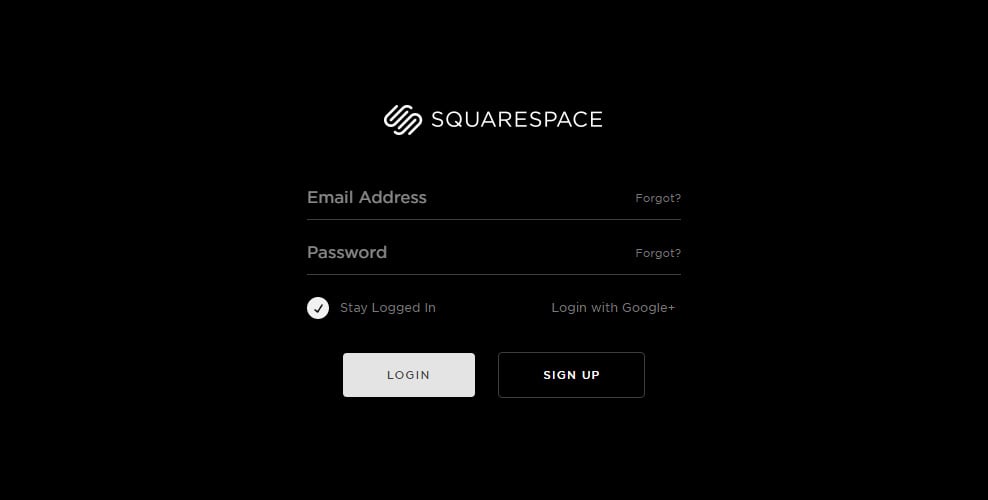 Enter pages section
In the left-hand menu choose «Pages».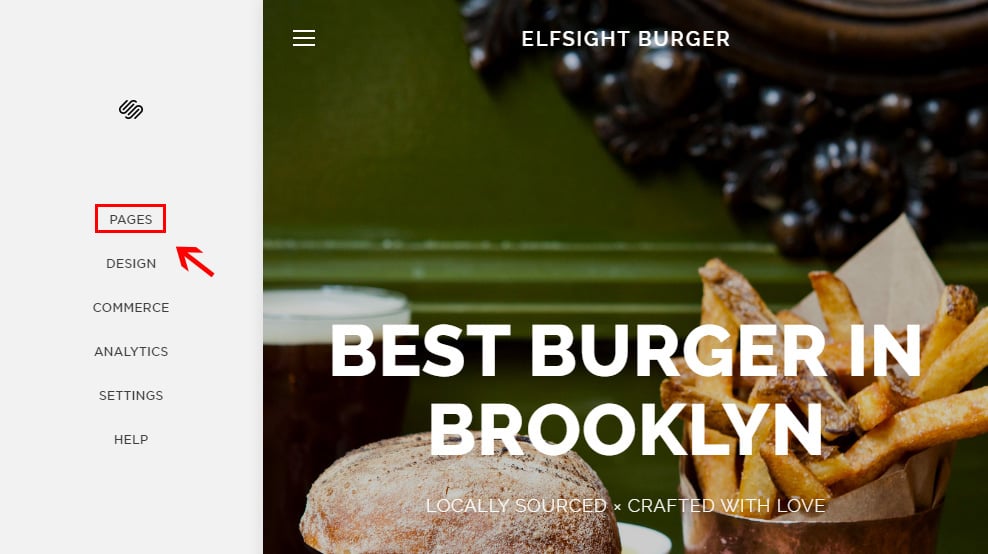 Select the place for the widget
Within the section, choose the page and the place where the widget will be installed.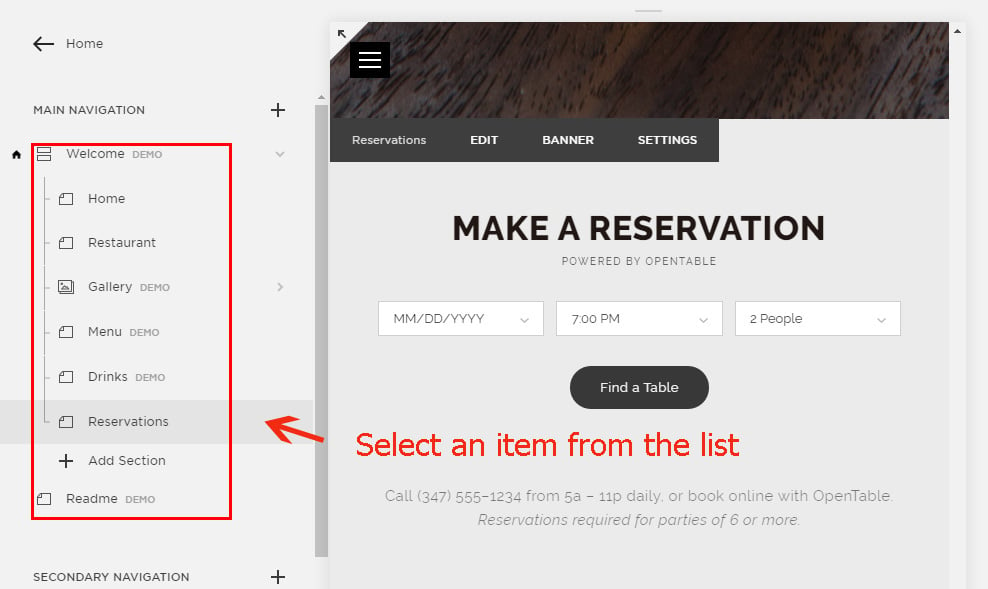 Add the form to the page
In the selected place, click the left border of the page to display window with elements. Find and click «Сode».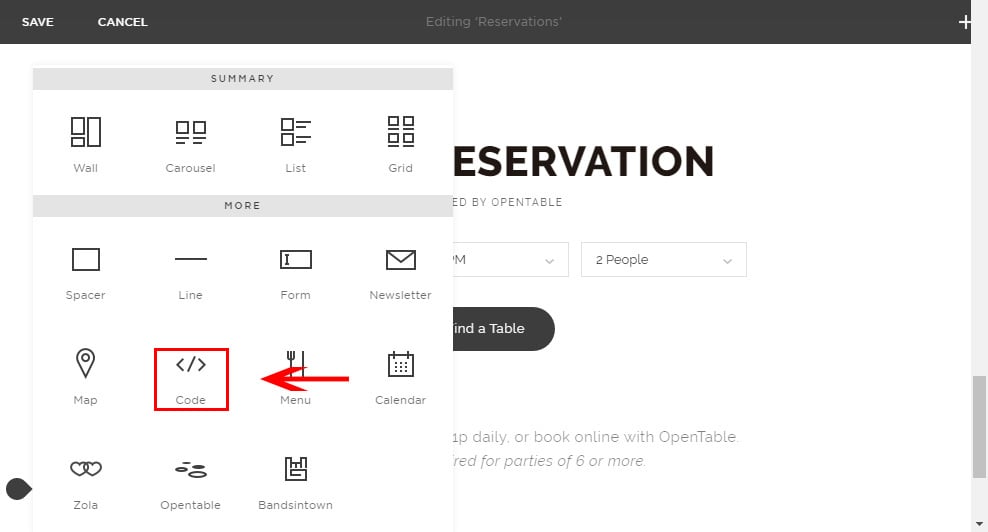 Insert the code and save the result
In the appeared window, insert the code, which you got at Elfsight Apps, press «Apply» to save the changes in the upper menu.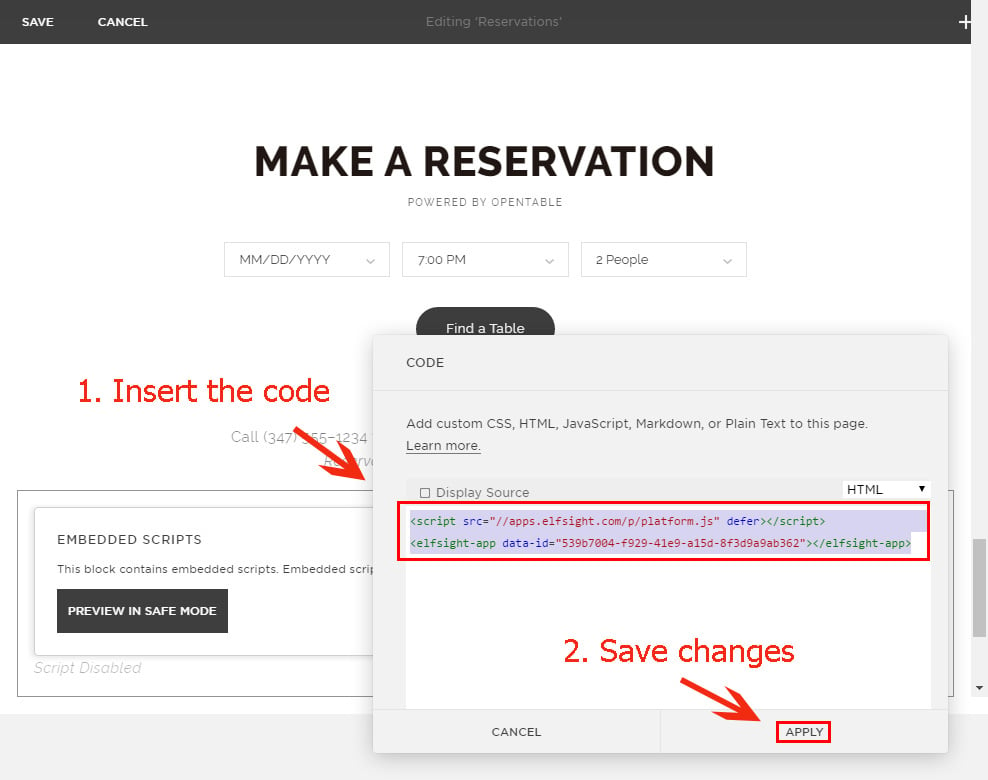 Great! You have installed the widget
Enter your website to check the installation results.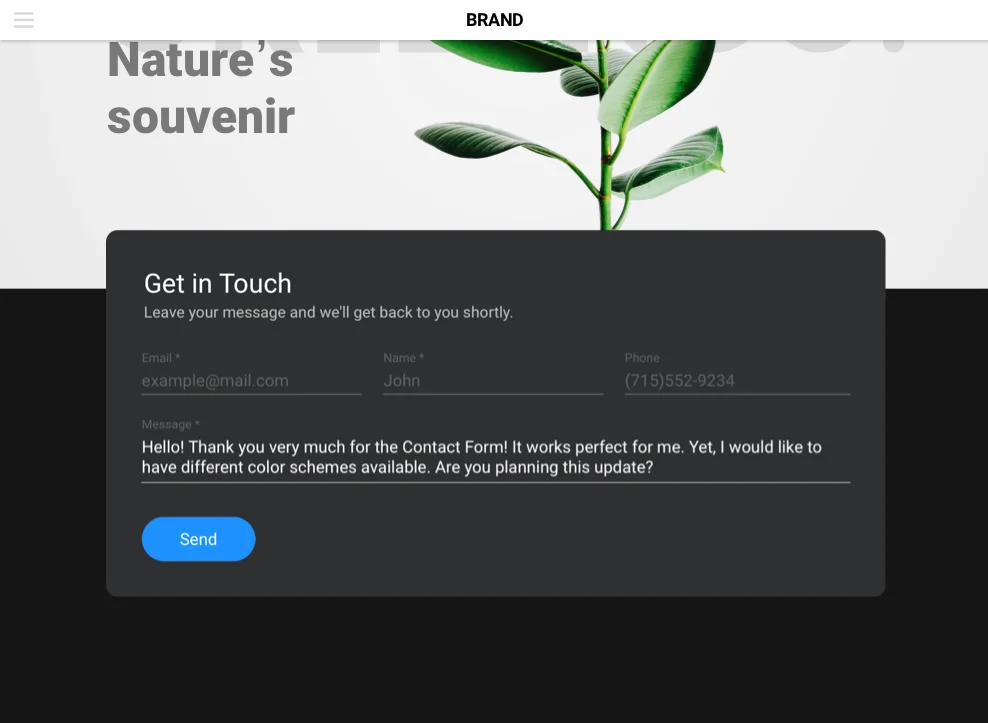 Editing the plugin through Elfsight profile
Following the installation of the plugin you can align all the adjustments of the form on Elfsight apps. Editing field names, altering layout or way of showing and all other adjustments, which were made in the editor, will be at the same time displayed on website.
More to that, in your personal Elfsight profile you can test other similar Squarespace plugins and add them on your personal site for free.