You can't think of a site which wouldn't provide an opportunity to send your message. Different response forms, message or reply forms and other tools that allow to keep in touch with clients are essential nowadays. Build any of that yourself without coding skills
Responsive Contact Form for your Shopify website
Elfsight Apps Contact Form is a simple and extremely flexible app allowing to create any type of contact form. If you are looking for a handy tool, which will bring you more client responses and increase your conversion rate – our app is definitely for you! Learn more about the app.
Our leading features:
Premium design;
Responsive template;
Captcha protection included;
Popup and onpage options;
Two-minute installation.
Keep in touch with clients 24/7, receiving feedback on requested email and increase leads for your business!
Video Guide
Stages of displaying the app on your website
Setup of our app is ultimately easy and intuitive; it will take you not more than a couple of minutes. Follow all steps described below to set up your app.
Phase 1. Set up your individual widget
Setting of the widget
Follow the link (Live Editor) to create a widget. Decide on the design and display parameters in order to create the plugin that will suit your site best. Or learn more on product page.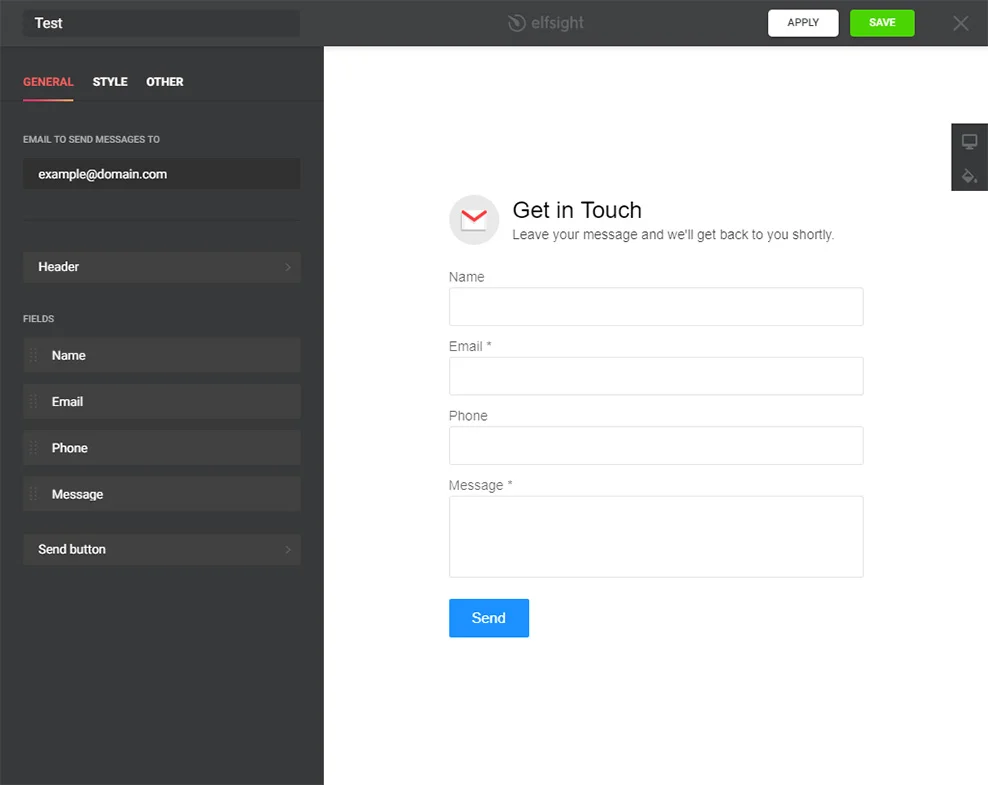 Copy the code of the widget
The finishing stage in setting up our widget is to take the product script.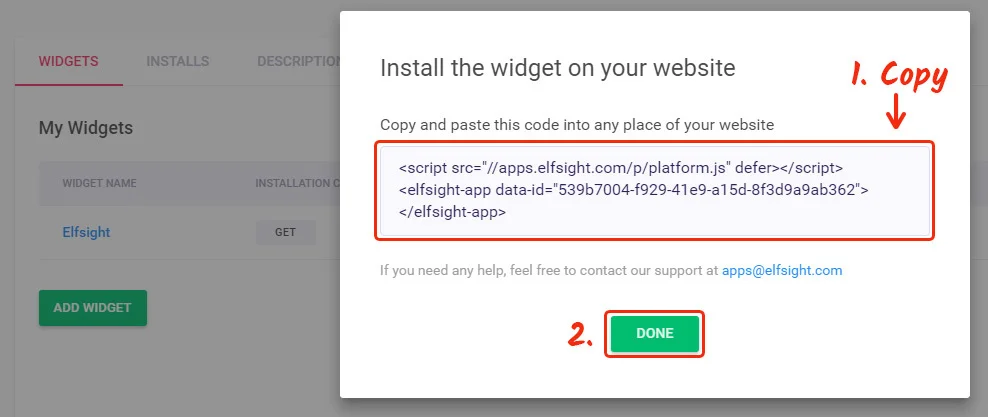 Phase 2.1: Add full size Contact Form to a page
Pin your form to one of the pages.
Enter Shopify website
Sign in to enter control panel.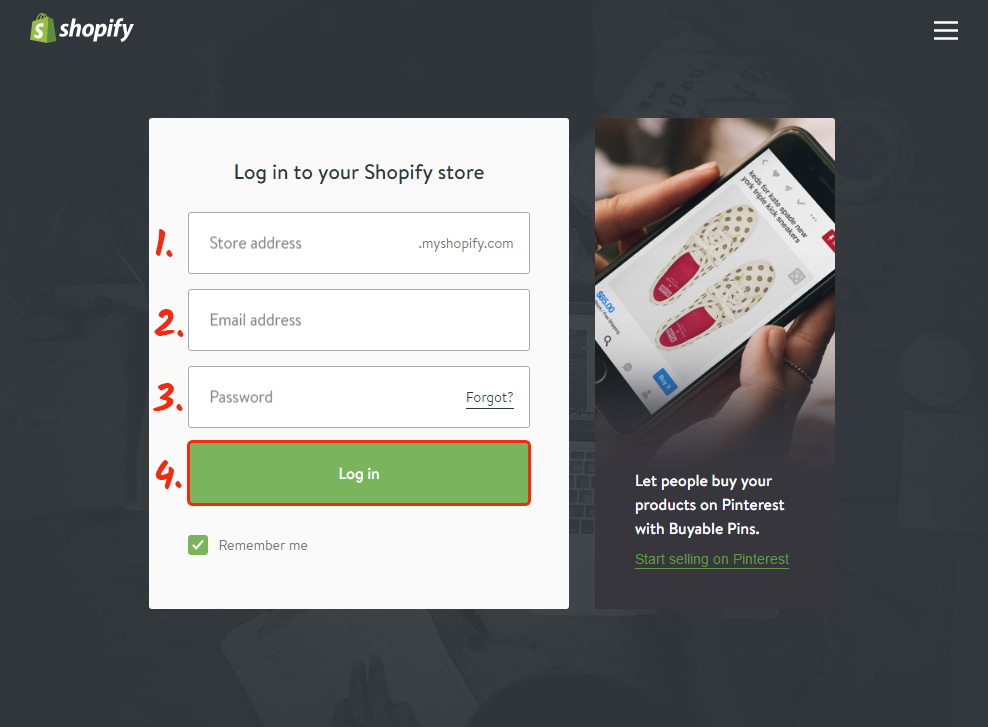 Go to page editing
Click «Online Store» tab and enter «Pages» section to select the page where to install the form.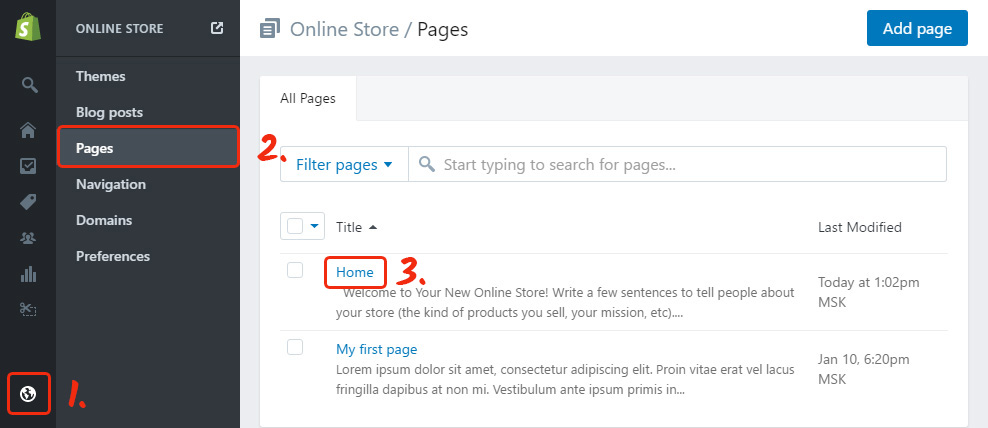 Edit the page
Display the page content as HTML by pressing «Show HTML» in the page-editing panel.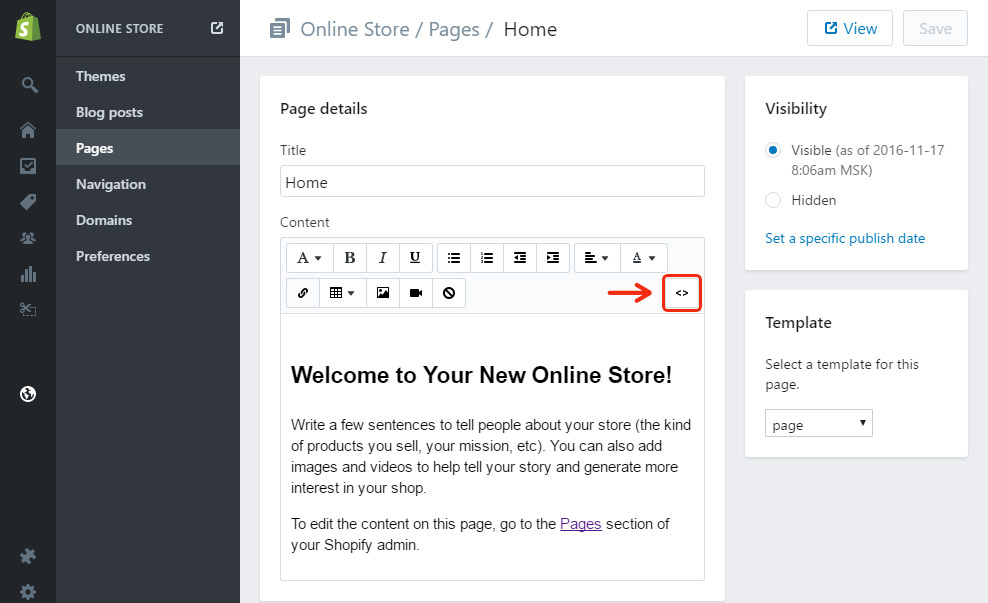 Insert the widget
Add form code to the page and save the changes, you have made.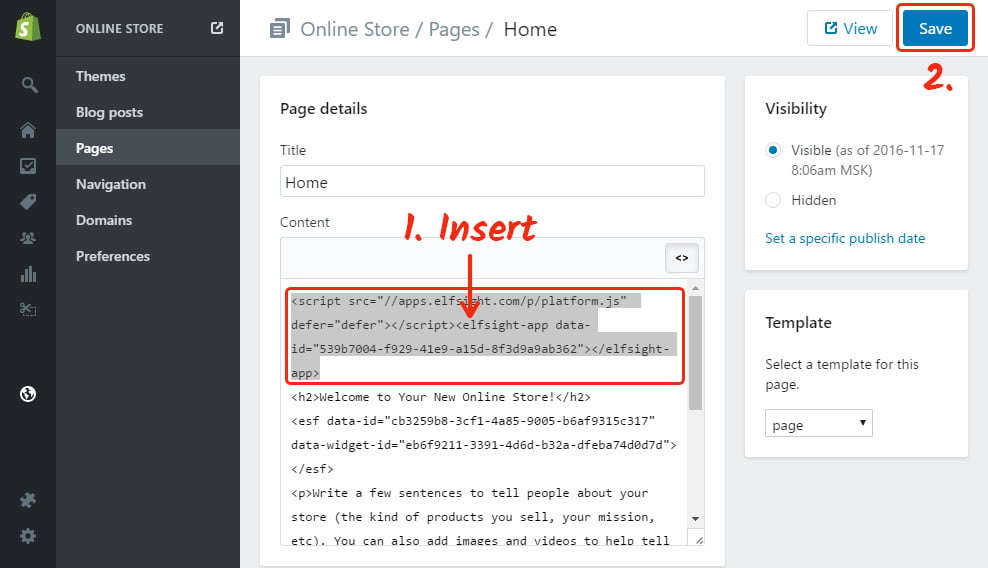 You have successfully set up the widget!
Visit the page and check the result.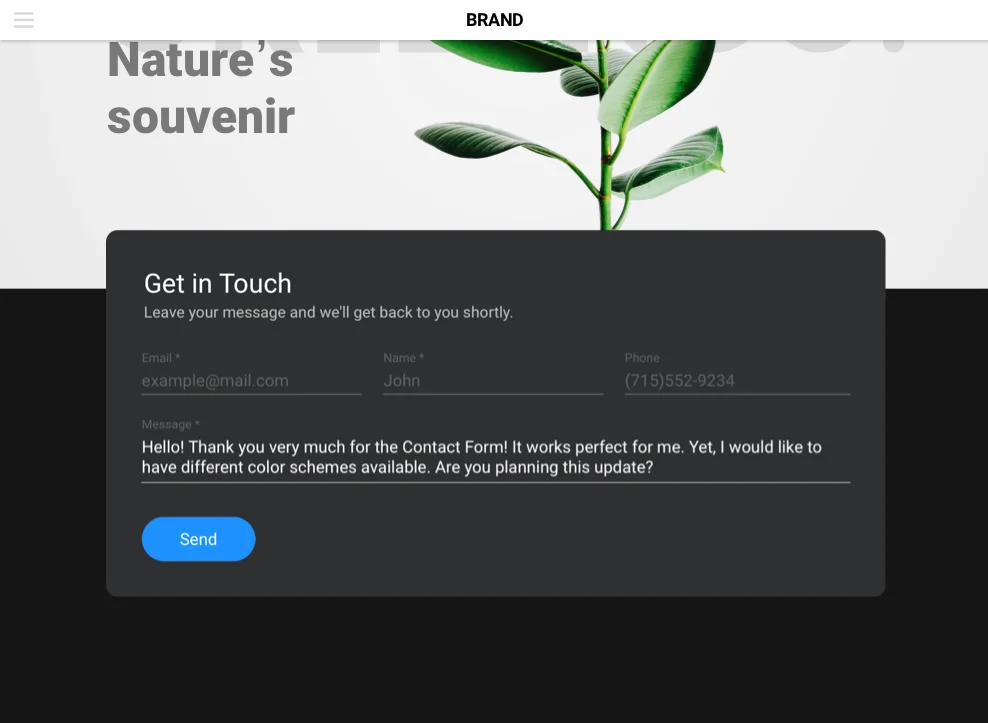 Step 2.2: Add popup contact form to follow visitor's scroll
Popup form can be added to each and all pages of your website.
Enter control panel
Log into your account on Shopify.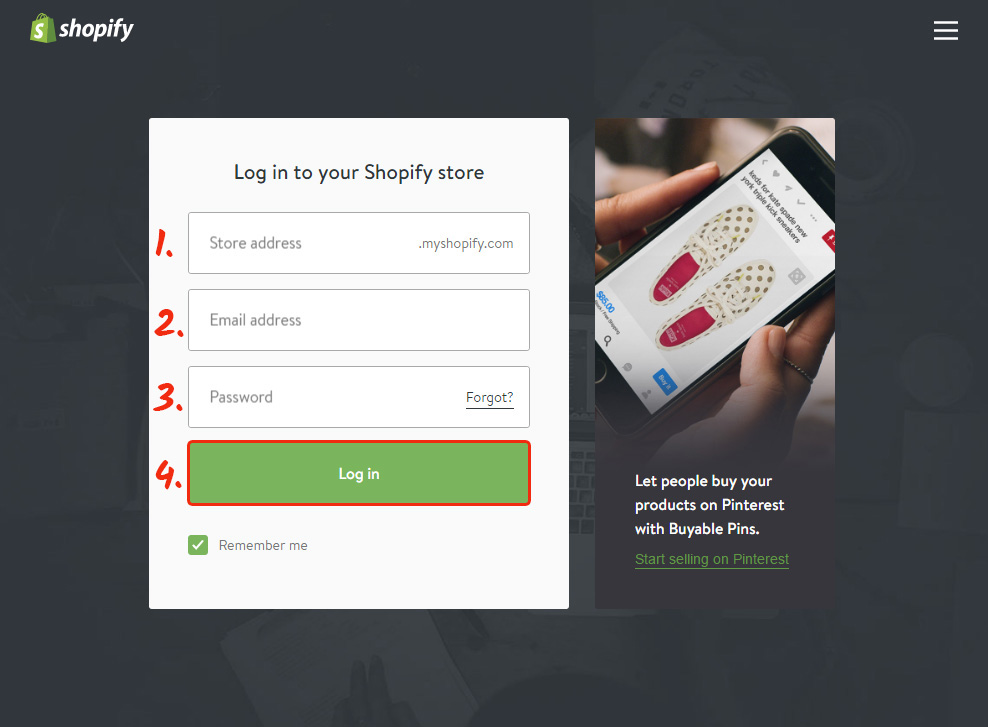 Edit the theme
Enter menu of site control, click «Themes» link and go to editing HTML and CSS template.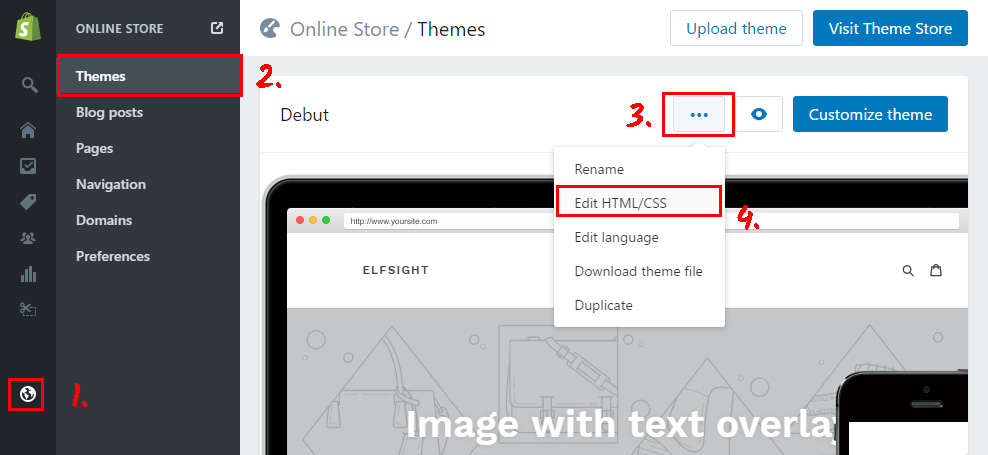 Add buttons to the website
Find the section, which is used more frequently, and add the widget code to any place of the page. Save the changes.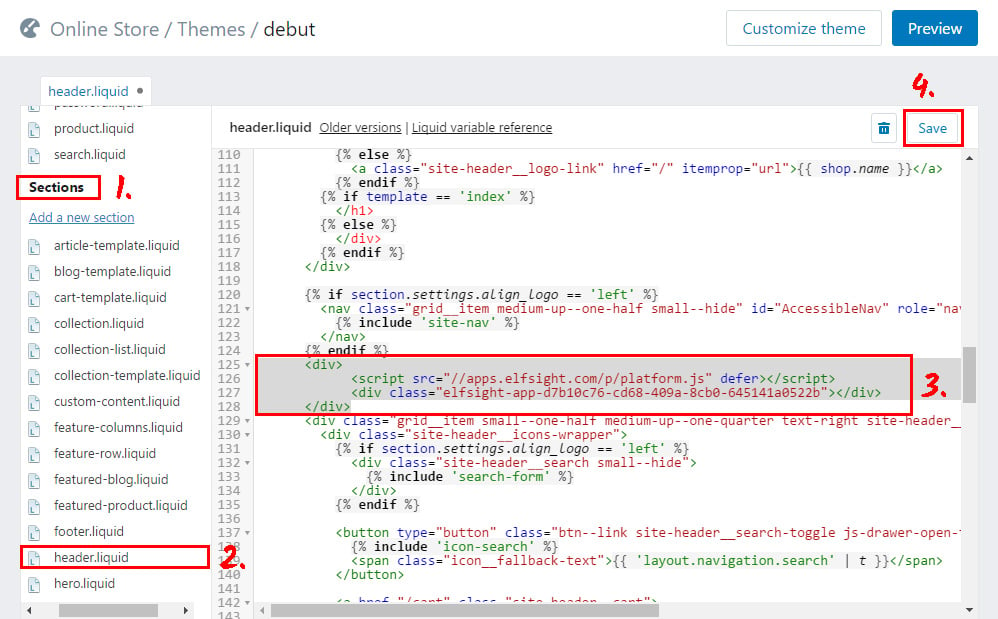 Installation is successful!
Great! You have just installed the form to your website.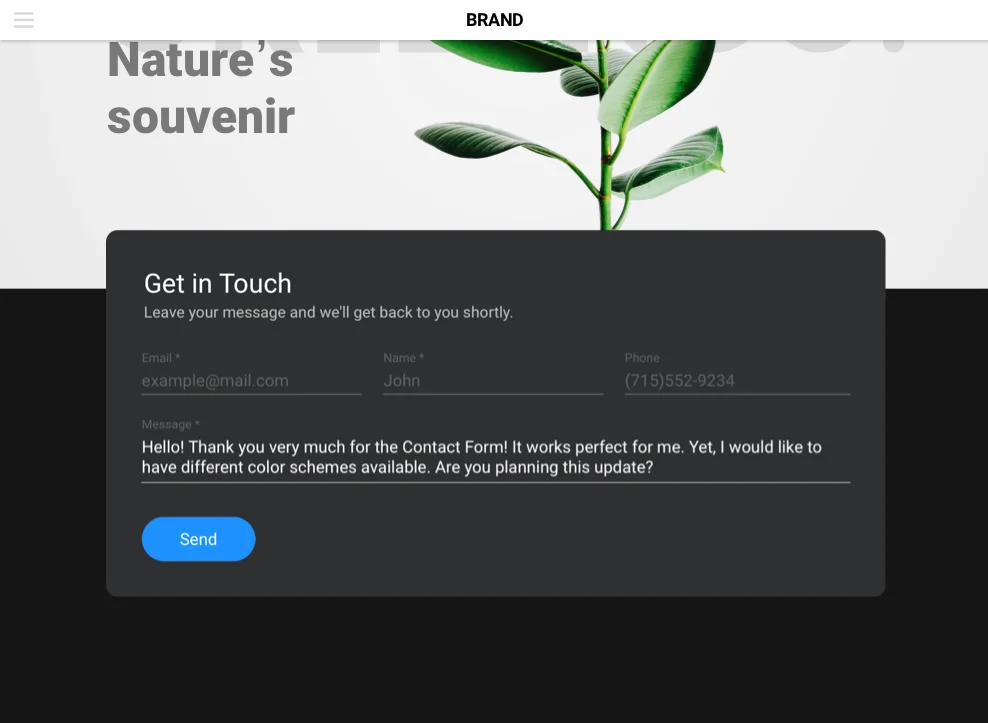 Elfsight Apps Account for tuning the app
After the app is installed, you can also change it any way you want. To do it, go to Elfsight apps website and enter Live Editor. You are free to correct texts, change templates, or choose required display option. All changes you've made in the Live Editor will be immediately applied on your website.
To explore and install other smart Shopify apps created by Elfsight team, enter your account.