Why do I need Elfsight Facebook Share Button?
Easier Facebook sharing. More audience covered.
More Facebook shares of your content
Provide your website users with a chance to share your content in Facebook in one click and increase your presence in this social media.
Promotion of your website via Facebook
With more shares of your content on Facebook, you will attract new visitors to your website and improve its SEO.
No-coding and fast solution
It takes just several minutes and not a line of coding to start using this solution for seamless sharing of your content on Facebook.
Join 305,165 customers already using Elfsight Apps
You can start with creating your first Elfsight Facebook Share Button widget for free.
What makes Elfsight Facebook Share Button special?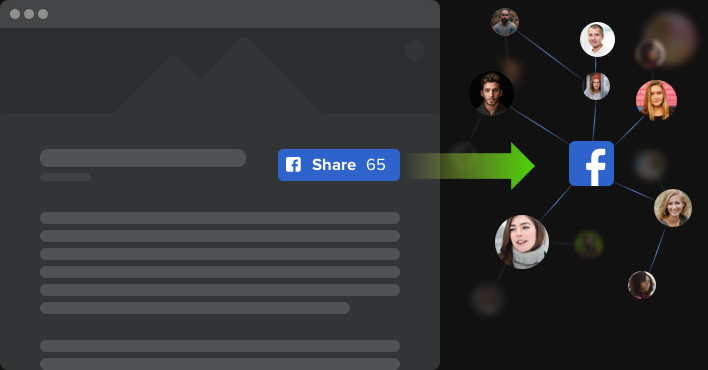 Easy sharing to Facebook
Spread your content further. Increase popularity.
With Elfsight Facebook Button, you have an easy way for your clients to share your content to the social media. The button can be easily installed to every page of your website and help you increase the number of shares of your content in Facebook. You can also create buttons for sharing specific content, using its URL.
4 ways of sharing
Give a better sharing choice and increase its conversion
Thanks to a set of variants available in Elfsight Button for Facebook, your content can reach not only sharer's timeline, but also their friend's timeline, a group, an event, or can be sent in a private message. The choice of sharing route increases your chances to grow button conversion, as users like sharing with friends or groups.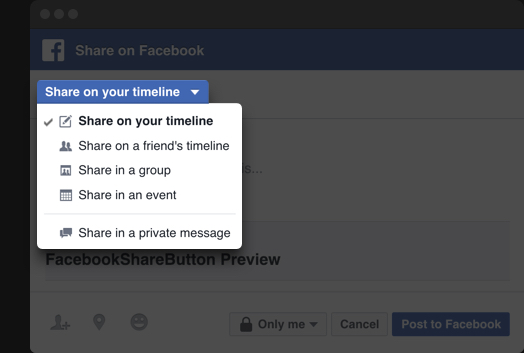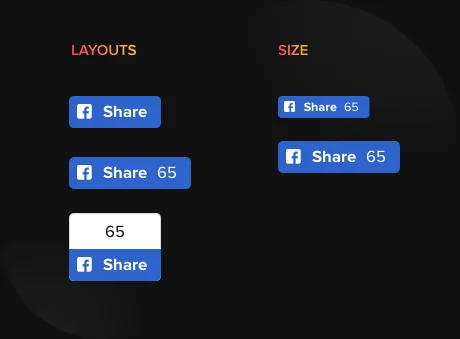 Customization options
Save your time on customization
Elfsight Share Buttons features truly simple and quick customization options. Choose the size, pick the variant of layout and add a shares count, if you wish to show how many users have already shared your content. Save your time with ready-to-use options.
Live demo
Try all the features of Facebook Share Button in live demo now. No fees. No registration. No coding.
Try now
Why Elfsight widget of all others?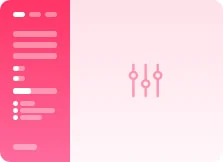 Interactive convenient console
No more urgency in looking for a qualified developer or coding. Employ our live panel which assures effortless widget integration.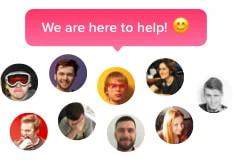 Proficient Elfsight team
Your problem-free experience is granted by our skilled people. We will stay in constant contact with you to assist you integrate widgets on your website.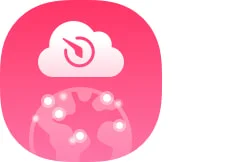 Wonderful Elfsight Apps service
Cloud solutions assure remarkable loading speed and urgent trouble improvements. You will have the most recent constant releases of the widgets.
What our customers say ❤️
Elfsight share button for Facebook is fully operational, and their customer support is practical and friendly. Relevant and flexible widget, I would sure recommend Elfsight!
Elfsight apps gorgeous, well built, clear, and easy to adjust. I'm so pleased and impressed with their share widget and support.
Great button widget, easy to personalize and in case of any query, you will get first-class help. I am strongly considering using all products.
Impressive share widget for a very affordable price. Customizable, untangled and the Elfsight staff is really friendly and useful. Excellent user experience!
Elfsight team extremely quickly fixed an issue I was having with their share button. I think I will test their other widgets now!
The Facebook Button is brilliant and flexible interface. Highly customizable and integration is swift. Customer service was greatly polite and friendly.
Try Facebook Share Button widget demo
You can customize the widget in a couple of clicks and add it to your website right from the demo.
Frequently Asked Questions
Can I create a button that will share a particular page of my website?
Elfsight Facebook button can be set to share a page or a whole website - it's up to you. Choose a page or a website that you want to be shared and copy-paste its URL into the Source field of the button. You can create various buttons, each with its own source, for example to place them on each page of your website.
Can I show a count of shares together with the button?
Yes, there's an option to add a share count to the button, so that it will show the number of users who already shared it and attract new shares. If this number is not high and you wouldn't like to show it, just choose another button layout option.
Is Elfsight Facebook Button mobile friendly?
Absolutely! Our widget works and looks perfectly on any device from desktop to smartphone.
With what platforms is it compatible?
Our Share widget for Facebook is compatible with all the most popular website platforms and will be installed to any of them in seconds. Please check the list below: WordPress, Shopify, Weebly, Wix, Blogger, Webflow, BigCommerce, Squarespace, Joomla, Opencart and etc.
Join 305,165 customers already using Elfsight Apps
Get the taste of 50+ powerful apps by Elfsight. No credit card. Joining is free!