New month – new reviews. We receive appreciations from our lovely customers almost every day. It charms us and inspires to develop first-rate products and create new solutions. And we can't leave such comments unnoticed and would like to share them with you.
Below you will discover the finest reviews of March. Our bestsellers – InstaShow, Yottie and InstaLink – are the main players in this show. Moreover, we included warm feedbacks concerning
Elfsight Apps
cloud-based service. So let's get started 😉
Instagram Feed InstaShow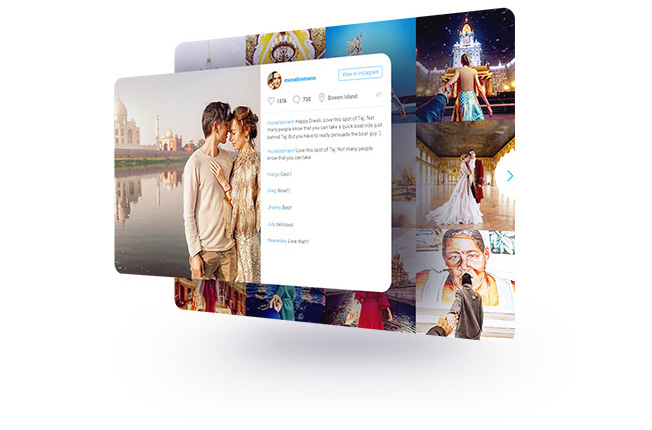 This plugin is designed to display any Instagram content and let your audience interact with it right on your website. Here are main reasons for choosing our product based on the current reviews:
For Flexibility | by andrase
The attention to detail that went into this plugin is really impressive. Slick, intuitive and fast GUI with a large degree of customizability that suits most needs, while remaining dead simple to control. But if you still need help or just a little bit more customization, you can count on a fast, polite and really eager to help customer support. Whole-heartedly recommended.
For Flexibility | by chrisrudden
Worth the money, perfect for all your Instagram feed needs.
For Customer Support | by rororo
Fast and effective support! Great Instagram plugin with clear instructions to install.
For Flexibility | by ccorrado
exactly what I needed
Add Instagram to your website, display interesting content that audience would share and make them wish to come again later. Therefore, you will entertain visitors and increase their engagement.
Instagram Widget Instalink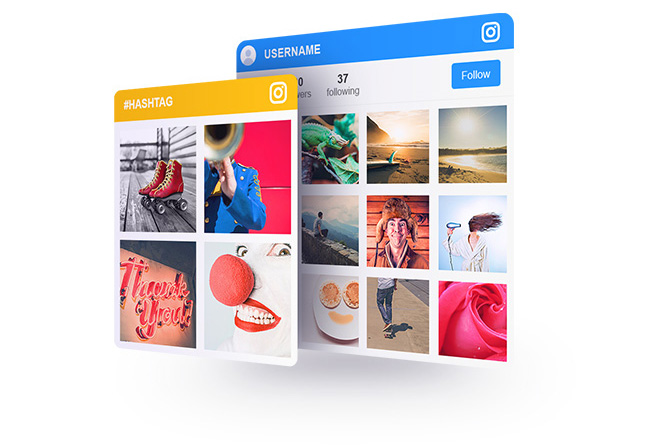 InstaLink is one of the simplest Instagram apps for adding your own Instagram widget. Display photos by username or by hashtag in a simple and eye-catching widget. Our clients like this plugin for the following reasons:
For Customer Support | by itsalllove
Very good product & also very good customer support, The team responded promptly and resolved an issue quickly without requiring me to follow up.
For Code Quality | by VUFedotov
Fantastic plugin, smooth and seamless Instagram integration. Thanks for the great work guys!!!
For Flexibility | by barnisayz
Flexible to use, easy to understand with nice user interface and experience.
Install the simplest Instagram widget on the market. Declare everyone about your Instagram account on a website and expand your social audience.
YouTube Gallery Yottie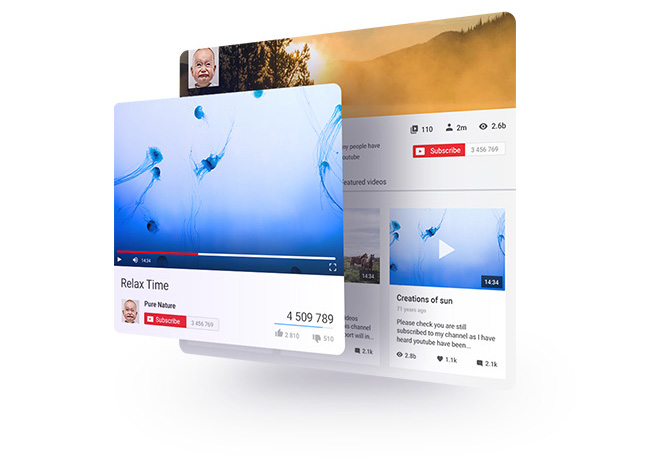 Over 10 000 YouTube ambassadors have already implemented Yottie. They mark out the following features:
For Code Quality | by mexidan
Works perfectly. I can't tell you what support is like, because it's very easy to use and I've never had a problem. Thanks!
For Design Quality | by blackoutstudios
Great Plugin. Easy to use and really clean. Worked perfectly!
For Design Quality | by Emrah16
very nice plugin thanks a lot
For Flexibility | by VUFedotov
Works like a charm!
Show any YouTube video on your website and you will get boost in audience engagement. Use Google AdSense right in the gallery and make money with advertisements. Moreover, Yottie will draw new subscribers to your YouTube channel.
By the way, all products are available in cloud-based service. Using Elfsight Apps you access the library of high-quality plugins that can be installed on 99% of websites. We constantly develop and improve our service. And we've already received feedbacks for it. Our users were asked to express their opinions on service's functionality and describe overall impressions. Doing so we are able to collect considerable information to make Elfsight Apps better. Below you can see what clients appreciate most and what should be improved.
How people would describe us to their friends
Really awesome plugins. Cloud based slightly pricey
Cheap and efficient
Simple and slick
Share to Facebook, Instagram, and other
Instagram photo gallery feed
Please list things that persuaded you to use us
Sleek design, Ease of Use, Reasonable plugin price
Flexibility, modern design, excellent website presentation
Amazing design, faster, clean
Speed, efficiency, price
I googled it and found you. And will always use this
What's the one big thing we're missing?
Lightbox on instafeed Unfortunately, sometimes we can't implement all ideas that we receive from our customers. But we are trying hard.
More apps We are currently working on the extension of Elfsight Apps library. Thus, be sure that new widgets are coming your way!
Further customization of the hover display options, eg what if I don't want your default on hover text hearts/likes and comments shown Concerning InstaShow, there are hover parameters for choosing information that will be presented on hover (likes, comments or any other Instagram data you want).
On mobile it is a little bit more difficult to slide over the feed We optimize our plugins so that they would fit perfectly most of websites. However, some users may face incorrect work in specific cases. That's why you can contact our developers through "Support" tab at Elfsight Apps.
Your Feedback Is Important for Us
We are sure that when customers share their opinion, they're not just sharing main points. They're actually teaching us how to make our product, service, and business better. Don't hesitate to leave a feedback in your admin panel! Each review helps us improve the service and plugins in particular. Be sure that we read carefully all reviews!