Top Monthly Buzz: What Users Say about Elfsight Plugins in February 2017
Top Monthly Buzz: What Users Say about Elfsight Plugins in February 2017
The good buzz from our lovely clients excites us! It inspires to move forward and improve products and services without stopping not for a second. So we just can't hold on and would like to share warm words with you.
Over 300 testimonials were posted with the average score of 4.87 out of 5 in recent 12 months! And we do really appreciate each review no matter if it has positive or negative aspects. Because it reveals what we did right and what should be changed. Below you will find top February reviews of our bestsellers InstaShow and Yottie. We also added several cool feedbacks of our newest cloud service
Elfsight Apps
. Now it's time to scroll down the page 😉
Instagram Feed InstaShow
This is the user-appreciated plugin that is used by over 10 000 developers all over the world. According to the current reviews, here are reasons for choosing our product:
For Flexibility | by kw_staycreative
This is the best damn plugin I have ever bought on Code Canyon. The plugin does way more than what I expected and it works. I plan on purchasing the YouTube plugin for a later project in the near future. Thanks Elfsight.
For Customer Support | by olephb
This is the best IG plugin on market! Stylish, flexible and very good customer support! Best of all, the plugin does not require any access token or kind of logins… Perfect and easy!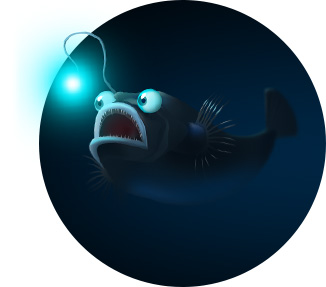 For Design Quality | by -connect-
I'm not sure why this isn't rated number one. Very user-friendly and has lots of different styles. I'll be buying more for my clients. Nice Work!
For Customer Support | by alpaytekin
Design Quality and especially customer support is very best! So, you just need to download and Elfsight handle the rest
We are working hard to give you the best Instagram plugin on the market. Create the fast support system, develop the needed and useful options, look after products' quality – these are primary goals for our team. Goals that we meet every day.
YouTube Plugin Yottie
This plugin will become your best friend for the coolest marketing campaign on your website. More than 3 000 YouTube ambassadors have already installed Yottie. They often mark out the following features:
For Code Quality | by mexidan
Works perfectly. I can't tell you what support is like, because it's very easy to use and I've never had a problem. Thanks!
For Customer Support | by DuchKroniki
Awesome support, ultra fast and fine made this plugin work even on bugged theme. It is also flexible and have a lot of customization functions that let it be always unique 😉 Great and useful, sure worth its price.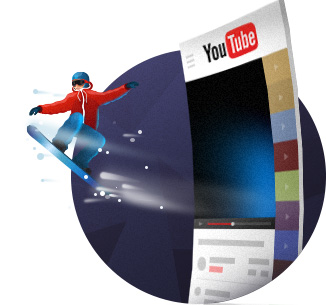 For Design Quality | by loudverse
Excellent plugin. Very flexible, great design.
For Feature Availability | by slawa19
Best YouTube WordPress plugin on the market now
The
recent study
shows that displaying a video on a product page increased conversions by 46%. And that's a key point for using Yottie on your site as you are able to set any video to the desired pages in seconds. We took maximum efforts to create a flexible plugin that lets visitors experience higher engagement.
We can't pass by Elfsight Apps service. All our plugins are presented in cloud-based versions there. What does this mean for you? Actually, an access to the library of high-quality plugins that will fit 99% of websites. The service is young but we take care of making it a solid tool in your hands. And we've already had feedbacks for it. Our clients were asked to comment on service's functionality, features and overall impressions. Thus, we are able to collect the crucial information in order to improve Elfsight Apps. Below you can see what clients appreciate most and what should be enhanced.
How Would You Describe Us to Your Friends?
"Super user-friendly for anyone who is v bad at coding"
"A great tool in order to show Instagram feed"
"Creators of innovative apps that allows users to tune out the noise that social media has become and only follow what truly interests them"
"Best services, easy widgets creation"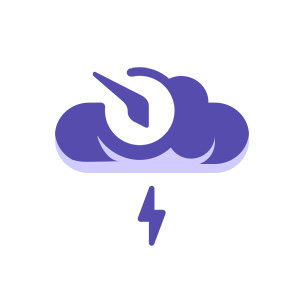 List Things that Persuaded You to Use Us
"Simplicity, affordability and great plugins"
"Easy access to Instagram feeds"
"Live customer support was very helpful, appreciate that"
"Easy to configure, easy to embed, clean tool"
"Best quality available, easy integration"
"Trial period was useful to determine if I would continue with this service, it's a great way to retain customers"
One of our clients give us a superable detailed feedback that makes our ears ring!
1. By far the greatest factor is the fact that you promise quick setup and have a neat dashboard from where I can handle all settings. I compared this setup to the plugins on offer that required me to buy and install on WordPress then start tinkering around to make them work properly and this model won me over 2. I followed a link from ThemeForest to check out the Instagram app only to come face to face with the YouTube app. It was a pleasant surprise, in fact I set up the YouTube app first before the Instagram app! 3. The price is great (though higher compared to competitors who offer a buy-once-and-use-forever price model) and the pricing structure very transparent. That's a big plus, knowing there are no hidden costs and that I can just calculate my yearly cost and deposit and forget…thank you, this is just awesome 😉
To sum up, users mark out simplicity and comfort in using Elfsight Apps. And this is one of the main goals of our project – people can add widgets to their sites in a few minutes without coding skills. Although our customers mention primarily Instagram feed InstaShow, we are going to develop and currently developing new plugins for your website
What's the one big thing we're missing?
Free platform Right now we consider the possibility to release free versions of our apps. But we haven't yet take a final decision. Anyway, you will be able to use our service almost for free due to the upcoming Referral program. We are planning to give $1 Elfsight Credit for each invited user. Moreover, we consider an Affiliate program that will allow developers to earn around 30% of all users' spending.
One-time payment We provide support during the whole time you use our service, and its cost is included in the price. Usually, when you buy a plugin, support is only provided for one year, and later on you have to pay extra for it. Our team, on the contrary, is always ready to help. All the calculations connected to our service are done on our server. We need to keep it up and running. Charging the service by subscription allows us to invest more resources into developing the apps, so the service grows faster.
Filters not working properly Our developers have already solved this issue.

Your Feedback Is Important for Us

We are absolutely sure that when customers share their story, they're not just sharing main points. They're actually teaching us how to make our product, service, and business better. Don't forget to leave a feedback in your admin panel! Each review helps us improve the service and plugins in particular. Be sure that we read carefully all reviews so don't hesitate to write us your opinion!