Main events and Instagram changes that everyone who promotes Instagram accounts or their company account should know about.
Stickers for Instagram Story
Updated on December 20, 2016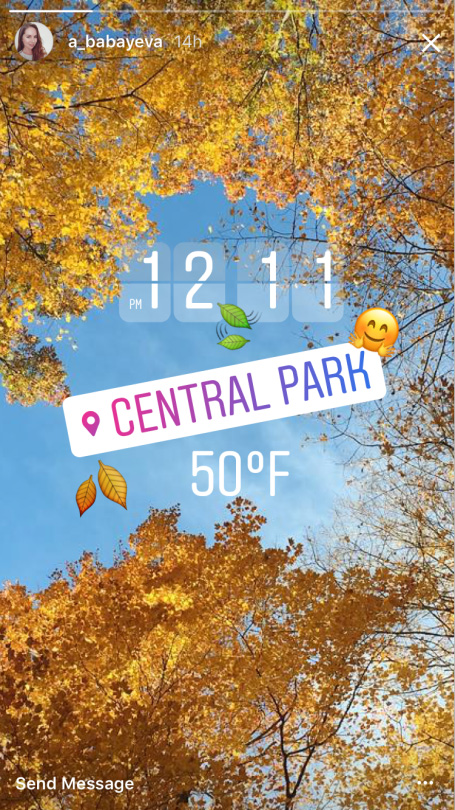 Let us remind you about the Stories function – it was introduced in November 2016 and allows you to create photos and 10-second long videos and add text, emodji and handwritten notes to it. The key feature of these posts is that unlike the usual publications in your
Instagram feed
, they don't live forever, but get removed in 24 hours. The latest Instagram story update lets you add stickers to the post. Now you can make the content even more unique and attractive to your account's visitors.
Comment:
It's yet another opportunity to stand out against your competitors with the new kind of content before it's taken up by everyone else. Christmas holidays is a great time to experiment with content. A 24-hour event or a unique offer just for those who responded to your post in time is a great solution to increase your subscribers' engagement.
Holiday Instagram Stickers
Updated on December 20 2016
For a limited time the users will be able to create New Year stories to share with friends and family.
Comment:
Another chance to create fresh content without too much effort. Although Instagram implements these new features for its users, it's also a great opportunity for marketing experiments.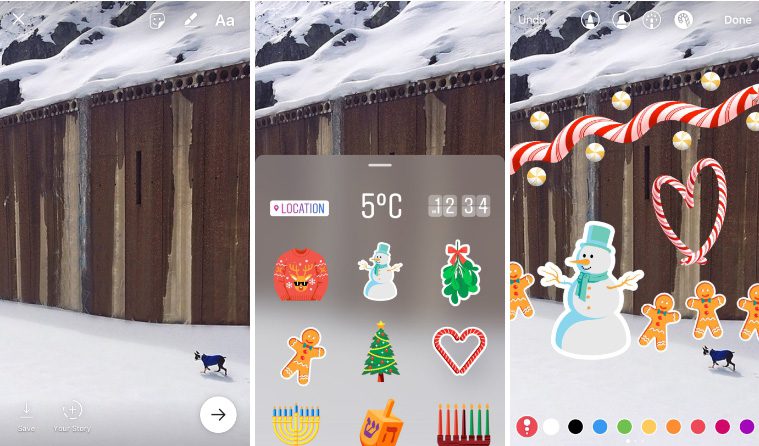 Your Posts' New Appearance
Updated on December 13 2016
There's been slight changes to the Sponsored posts in the feed. It is expected that the new design will increase the posts' attractiveness and click-through rate.
Comment:
The changes are very insignificant and so we shouldn't expect any serious results, but still it would be nice to see the Sponsored posts' click-through rate grow.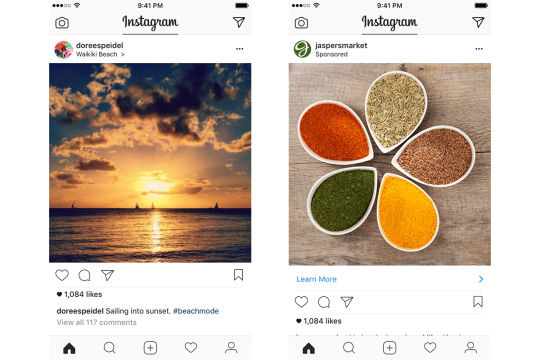 Liking Comments in the Posts
Updated on December 6 2016
Now the users can "like" comments in the posts. However, the posts under the images won't be ranked according to the number of «hearts", as it is done on Facebook.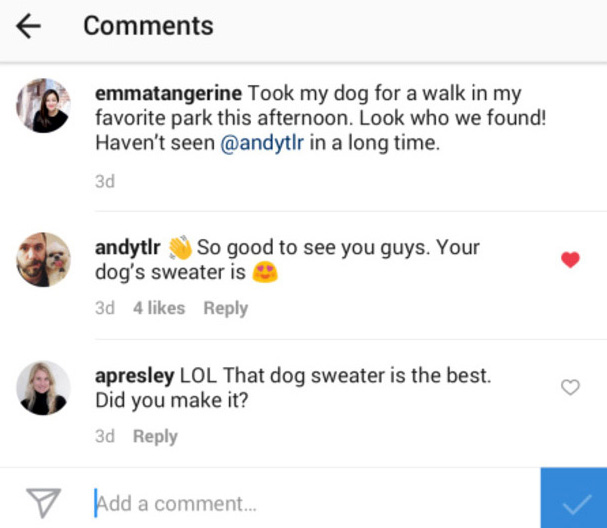 "The opportunity of liking comments will let users express a greater degree of sympathy and support. Besides, it will make interaction throughout the whole network more positive", – Instagram's CEO Kevin Sistrom had remarked in his blog.
Comment:
Spamming and liking comments to increase their attractiveness? Were the comments ranked according to the number of likes, we could expect to see a huge number of bots that push comments to popular posts.
Other Instagram News
Changes in publishing Instagram Story texts.
Now users can add several texts to one story, as well as align them to the center or to the side.
Making a video for Instagram Story.
New "Hands Free" mode allows to select a way to choose a way to make a video without pressing the record button. Play the guitar or make a snowman, you no longer have to press and hold the story record button.
Saving stories.
iOs users can now save all of their stories for the latest 24 hours as one video on their smartphones.
Saving posts on Instagram.
Instagram developers have extended the functionality, letting users save the posts their liked from their feed and browse them later on a separate tab. To save an image or a video that you like, you need to press the Tab icon in the lower right corner of the publication in the feed.