In today's article we bring to you 10 of THE BEST Web Hosting platforms that exist today. These services have satisfied billions of users worldwide, and stand to grow larger as time passes. Choose the one that suits your case best and launch your amazing website right away!
No matter how hard we'd like to believe that the Internet is that magical force that exists all around us & binds our computers, it's not. It's just a wireless connection between computers to transfer data back & forth.
A wireless connection that connects your computer to dedicated web servers. Web servers contain a bulk of the internet as their primary purpose is containing websites. Since a business model is viable, many organizations offer their servers to host websites.
Why not take a look at the best rated web hosting companies, shall we?
GoDaddy Hosting
For many people, web hosting MEANS GoDaddy. And for good measure, it is is the largest web hosting company there is. Whatever your choice or preference for hosting is, name it, and GoDaddy will have it. If not, there are custom options, too.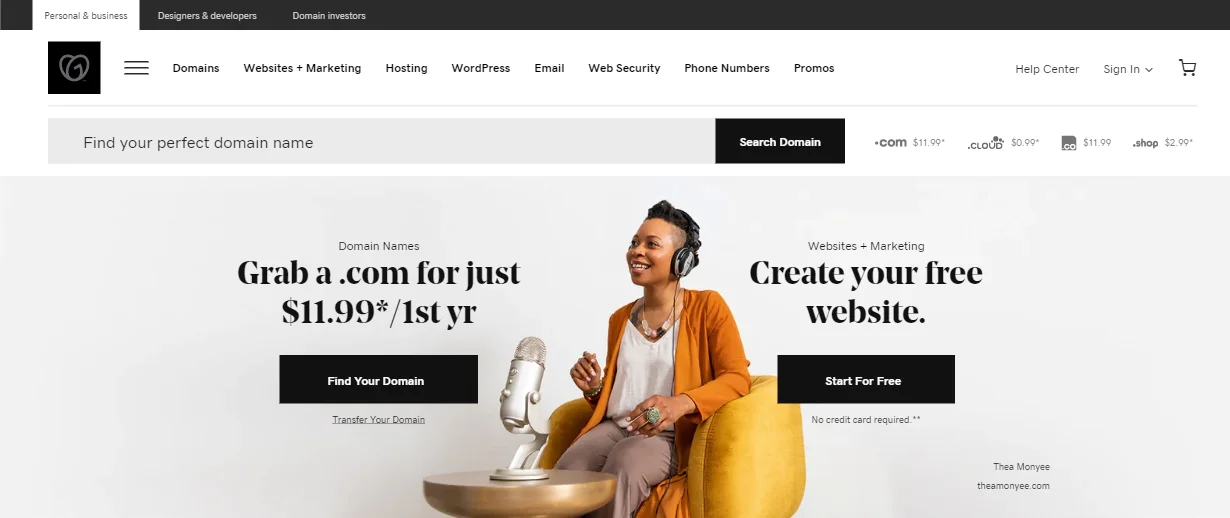 What makes this company truly stand out is the diversity of choice. There's something for everyone, whether you want something done in $6 or a complete site maintained at $600. Oh, and there's also stellar uptime & customer support.
Benefits
24/7 Security-Monitoring and DDoS Protection
Easy-to-Use & Flexible cPanel
1-Click Purchase of Additional Resources (CPU, RAM, I/O, etc.)
Explore GoDaddy Hosting platform
BlueHost Hosting
BlueHost is another big one in this race. Infact, when we tried BlueHost, we at HostingPill decided to place it as the best web hosting platform. Although this hosting company is owned by a large conglomerate, it has autonomously powered over 2 million websites.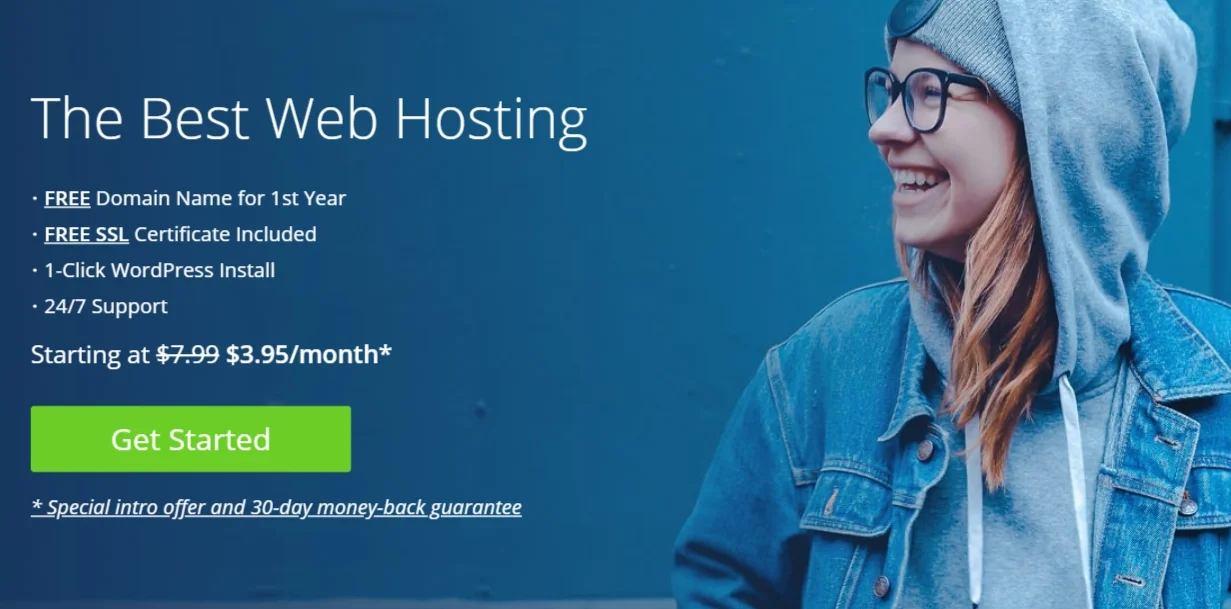 On the surface, you get WordPress integration, free SSL certificate, 24/7 customer support, and 30-day money-back guarantee. But under, you have plans starting as low as $3.95/month with 50GB SSD, 1 domain, and unmetered bandwidth.
Benefits
Great for VPS hosting as well
Read more about BlueHost Hosting company
FastComet Hosting
FastComet probably isn't as popular as the other names on this list but it has been growing fast enough to be on this list. It has caught a lot of attention due to its emphasis on small time bloggers and ecommerce stores.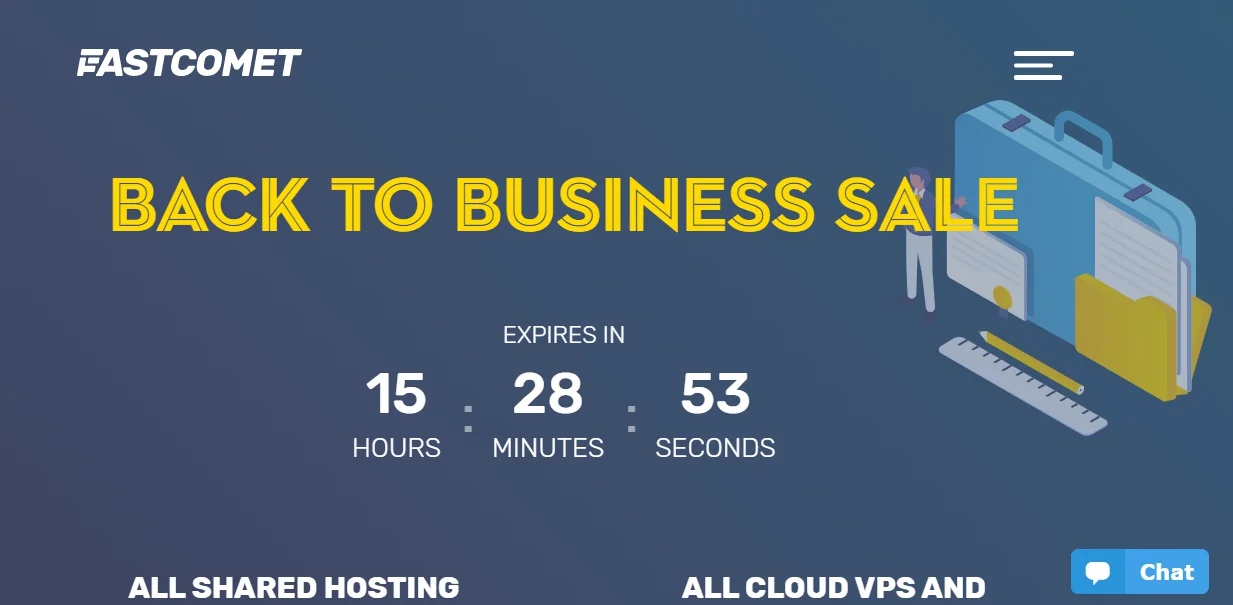 Because it pays so much attention to the little guys, FastComet is one of the most affordable hosting services around. Especially for ecommerce enthusiasts, they offer multiple estore integrations like WooCommerce, and OpenCart.
Benefits
Learn more about FastComet Hosting platform
HostGator Hosting
HostGator platform was established in 2002, which means that it had plenty of time to grow and get a dedicated user base. But we've had a love/hate relationship with HostGator. Why? Well, even though it is super-affordable, it's not the first choice of WordPress users.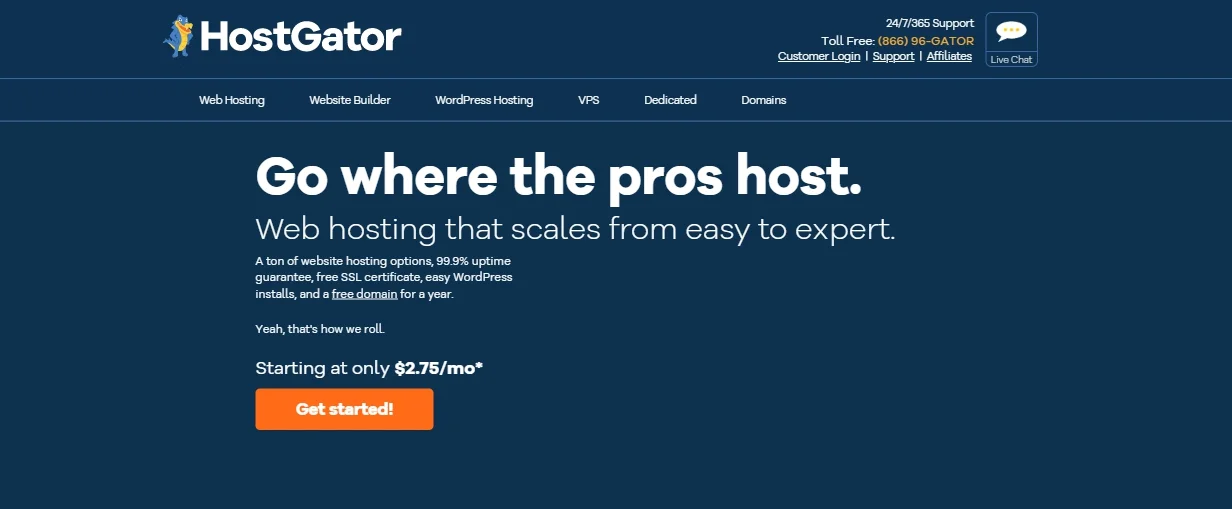 That is NOT a big issue. WordPress people can be picky. With that said, HostGator has been credited to be one of the easiest to use services out there. Plus, they probably have the longest money-back guarantee period of 45 days.
Benefits
Free WordPress/cPanel transfer
Read about HostGator hosting company
Wix Hosting
Now you might've seen one of those 'Wix Ads' on youtube, and for the good part its a great service. But you might be thinking: "But Wix makes websites!". Yes, that it does but it simultaneously hosts them as well, and very effectively, too.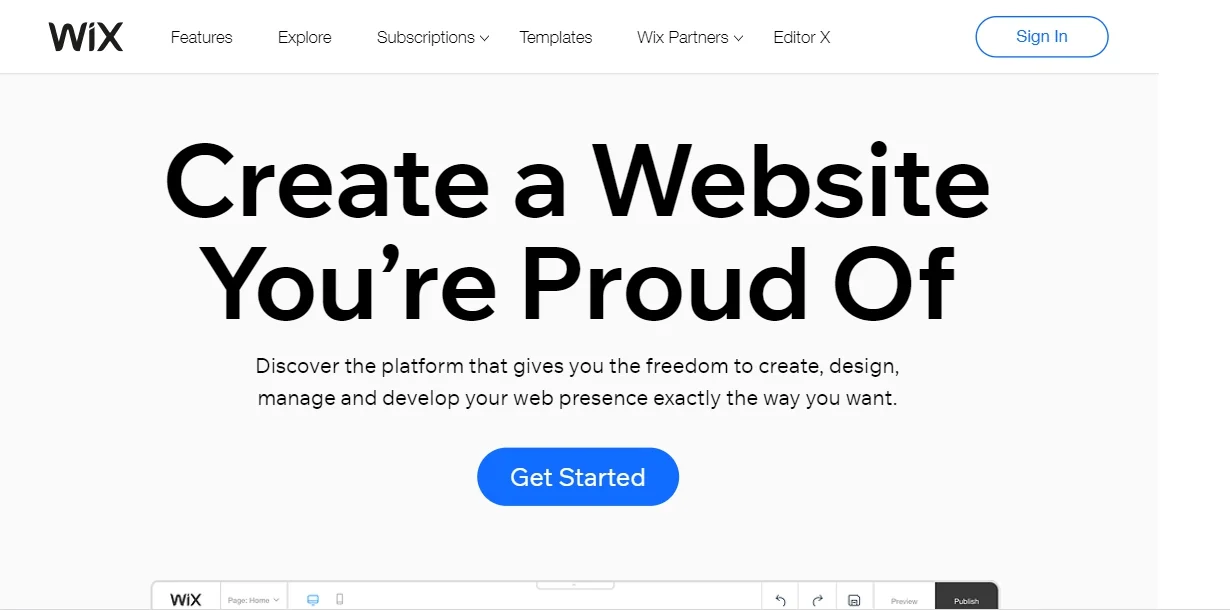 Since the company has grown into one of the best website builders out there, they've achieved a landmark in hosting as well. Wix does not sell hosting directly but provides it in a bundle when you buy one of their plans, and scales it according to your needs.
Benefits
Learn more about Wix hosting platform
SiteGround Hosting
SiteGround is maintained by a group of passionate developers that pride themselves for pioneering the initial developments of hosting like developing in-house solutions, creating isolated linux containers, custom Let's Encrypt SSL, and much more.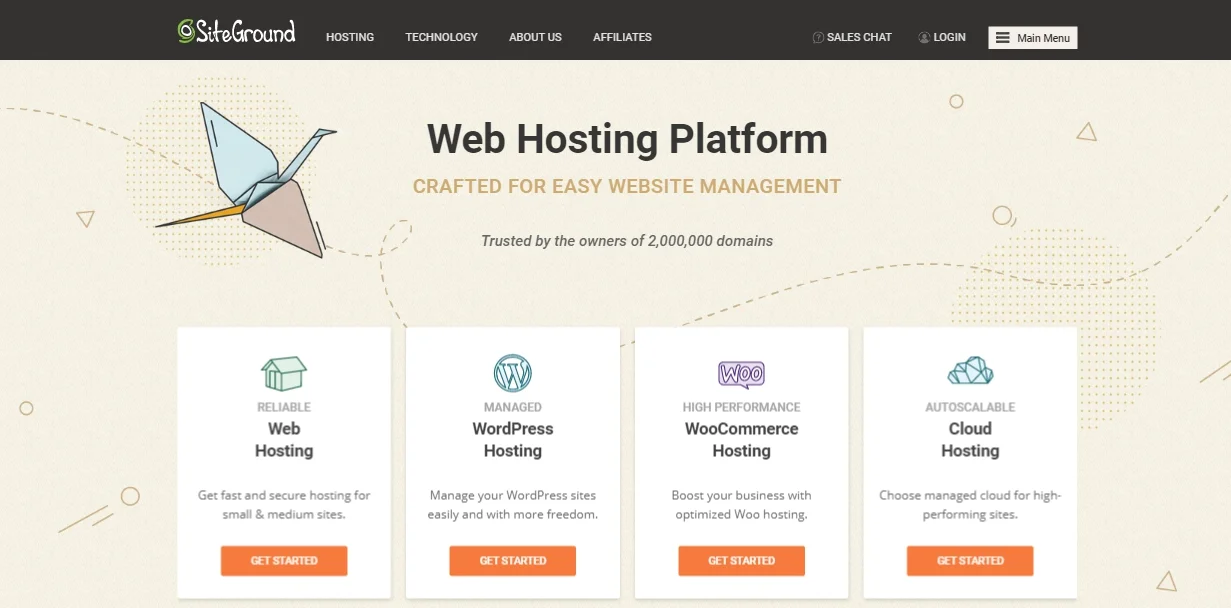 SiteGround emphasizes managed hosting by providing the newest WordPress updates, and latest PHP versions so you can take care of the other tasks. Quick query resolution is also one of its primed achievements.
Benefits
Google's storage infrastructure
Learn more about SiteGround hosting company
Inmotion Hosting
Inmotion hosting is another lesser known hosting company with around 300,000 users, even going as far as beginning in 2001. If its stature in the market is so small, then why the hell is it featured on the top 10 web hosting lists? Well, because size doesn't ALWAYS matter.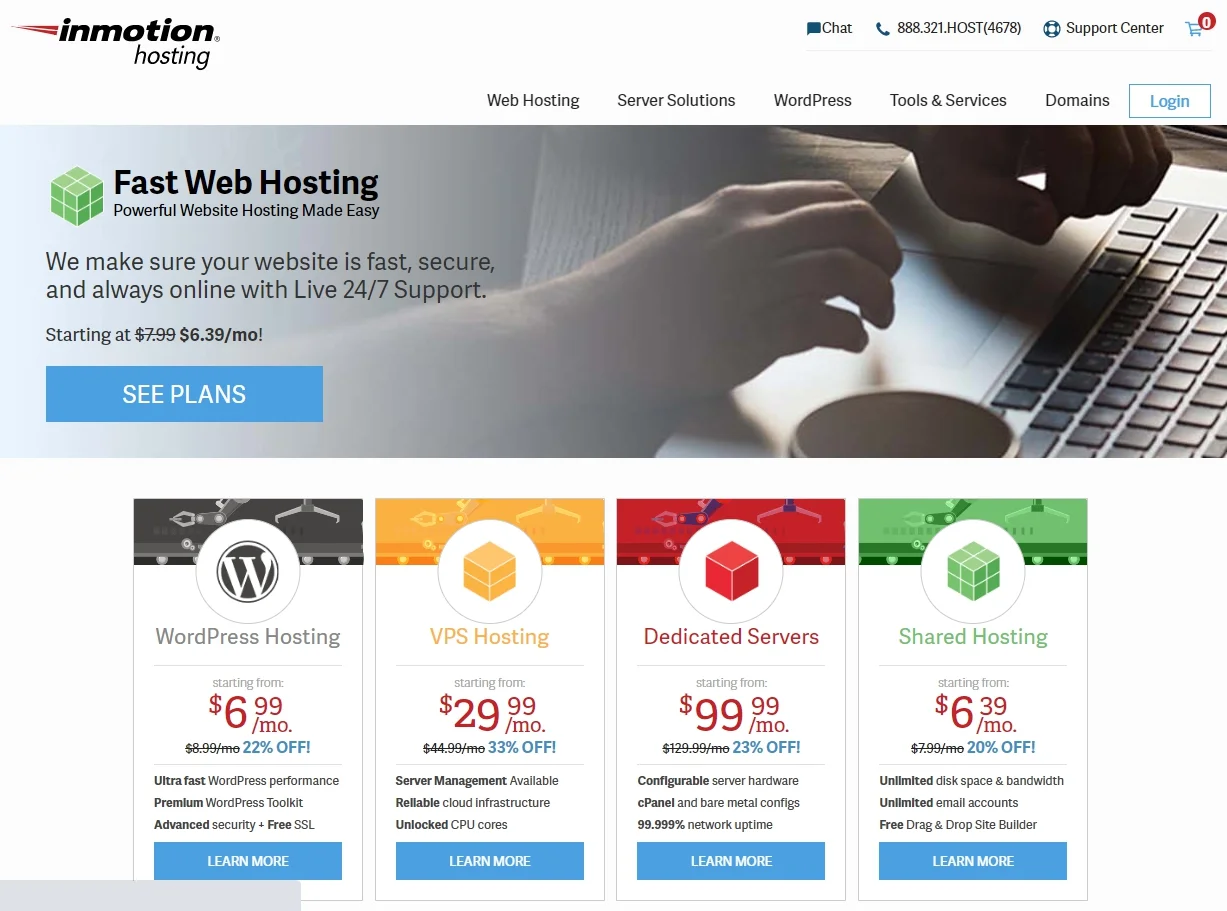 This company is CNET-certified, and has an A+ approval rating by the Better Business Bureau. They like to invest into open source projects like Joomla, b2evolution, and prestashop. They can also build an entire site in 2 days for $99.
Benefits
Latest PHP 7 with Custom Server Caching
Free SSL Certificate & DDoS protection
Free Drag-n-Drop Site Builder
Learn more about Inmotion Hosting platform
GreenGeeks Hosting
GreenGeeks was the underdog when it was rising in the hosting world but now it likes to play in the big leagues. When it comes to getting the most bang for your buck, in our opinion, you don't get better than GreenGeeks. No matter what plan you choose, you get unlimited storage.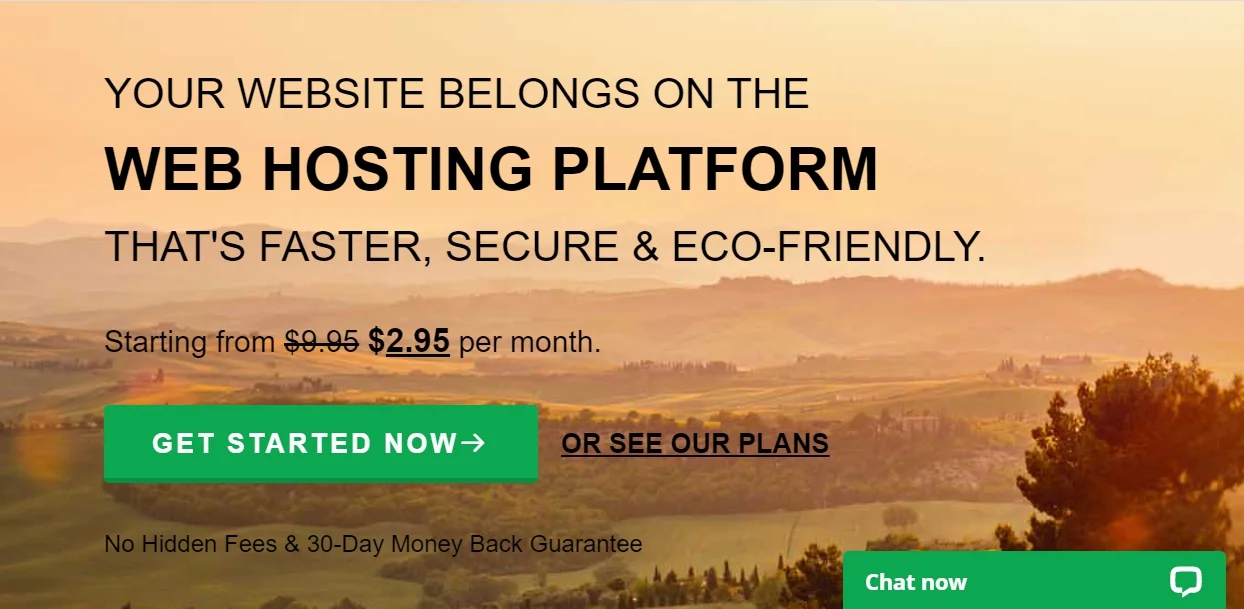 Not that that should prompt your buying decision, but it makes scaling your website all the more flexible. They also like to pride themselves for using eco-friendly resources to power their servers. Not that huge of a deal but surely worth considering.
Benefits
Read about GreenGeeks Hosting company
A2Hosting
A2Hosting is one of those rare hidden gems that slip under the radars of even the most cherished experts. We have reviewed this hosting company before, and have more praises than complaints to make. It makes up in performance for what it lacks in popularity.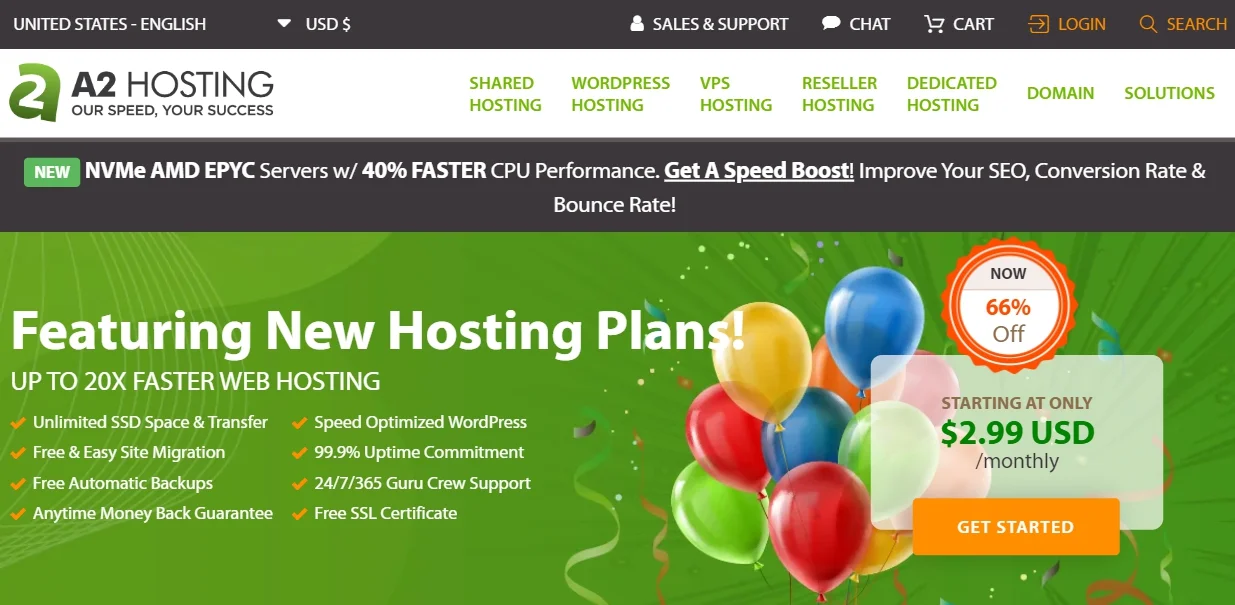 A2Hosting is massively popular among the ecommerce crowd because of easy integration of estores like Drupal, Joomla, Magento, OpenCart, and WordPress. On top of that, you also have an option to choose between Linux and Windows hosting.
Benefits
Unlimited SSD Space & Transfer
Anytime Money-back Guarantee
Learn more about A2Hosting platform
WPX Hosting
A few weeks back, we did a survey to find out which hosting service do majority of people currently use, and surprisingly WPX Hosting happened to be the most used web hosting service among all the 67 users. It was a bit shocking because we had never heard of them before.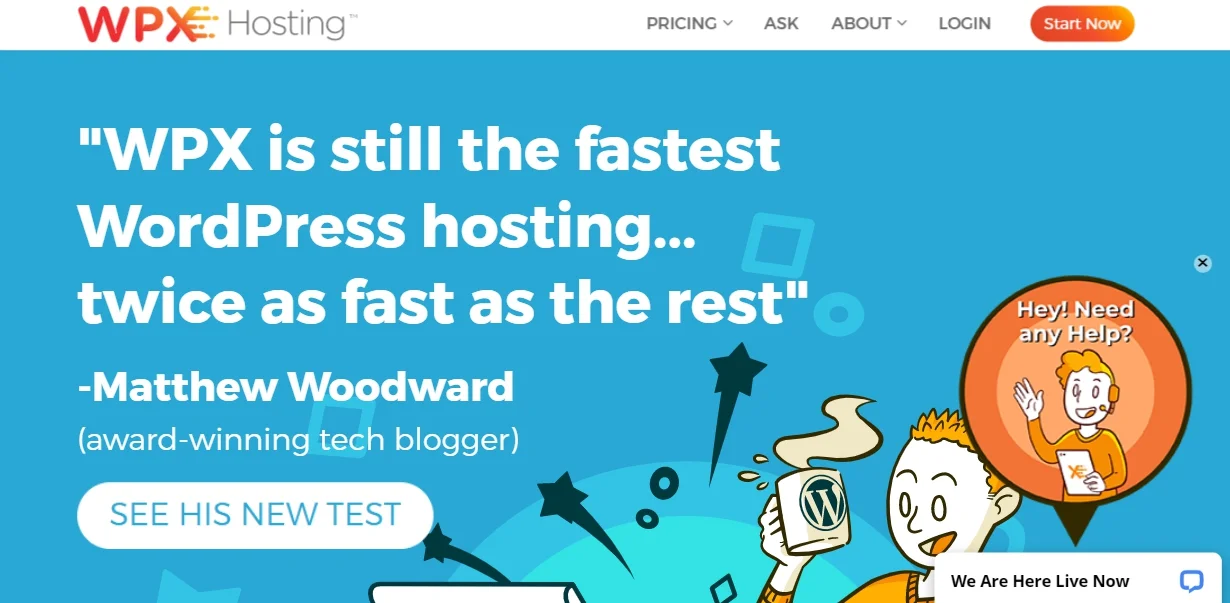 But it just so happens to be the choice of so many people. Now WPX is STRICTLY WordPress and its plans are some of the most expensive we've ever seen. The information on the website is very open & honest which could be the reason why many people switched.
Benefits
24/7 Fast Response Support
Explore WPX hosting company here
Conclusion
If there could be one takeaway we'd like you to have would be the fact that no matter what hosting service you decide to choose from the above, you simply can't go wrong.
Hosting has come so far since the internet boom that websites have become portable businesses that you can easily shift from one house to the other. The term 'Bad Hosting' seems to be the least used term right now.
It's not a coincidence that a majority of hosting services like FastComet, HostGator & A2Hosting offer services at an affordable cost, they like to maintain huge customer bases. If you'd like a shorter list check out our 5 best hosting services.
Do you agree with the list? Is there any other giant hosting wholesaler that we don't know of? Whatever your thoughts, please comment down below and let us know.
This is a guest article by our good friends and partners HostingPill.

Author Bio: I'm Chris Wagner, Head of Content @ HostingPill. I regularly write about Hosting, Web servers and WordPress. I have more than 9 years Industry experience.