Analytics is a new section of Elfsight Apps service. It gives you helpful statistics about your widgets – how much users interact with it in different ways: viewing photos or videos, clicking, sharing and more. This article will help you make heads or tails with this new useful tool.
What is Analytics section?
Analytics section gives you an overview of the key metrics of your widget operation on the site. It is yet in beta mode, but you can already use it to view the most important statistics of your Elfsight widget. First of all, it helps you check the number of times the widget gets into the viewable area of the screen so that people can actually see it. Next is how often your website visitors interact with the widget. That might be clicks, sliding or other actions depending on the widget.
Use Analytics to view the most important statistics of your Elfsight widget
To see statistics of any of your widgets, enter Analytics section of your Elfsight Apps account, then choose the desired app and select the widget that you want to check. You will see tabs with the main metrics of the widget. Each tab shows a graphical representation of one metric. Navigate between the tabs to see them all. You can choose to display data by date or in a curve for any set period. Thus you can build your own understanding of how your widget works.
Below you can see what it looks like: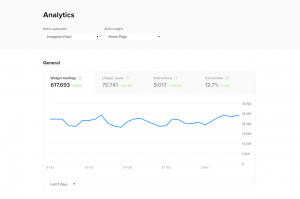 Why do I need Analytics?
Analytics is very important for understanding your widget's value on the website. Analyzing the main metrics of the widget's work and their tendencies can help make further decisions on managing your widgets and promoting your offers. It gives you reliable data about how people actually interact with widgets on the site, so you can analyze it, make conclusions, think of adjustments, and introduce the necessary changes to your widgets. This may include, for example, choosing the right place to put the widget, adding more content or changing its type. As Analytics will include more metrics, the value of it for your business will grow.
What metrics can I analyze?
By now we have included four key metrics of widget's work into our Analytics section. To understand them better and use them for your benefit, let's check what they are and how they are measured.
Widget loadings
By widget loadings, at Elfsight we mean those times when the widget was loaded on your site. When a page, where it is installed, loads for your visitor, the loading of the widget also happens. So if you have your widget on several pages at once, then Analytics will show the total number of widget loadings on all your pages. It is important to understand, that this number correlates to the number of views that is aligned in our subscription plans. To learn more about views and their limits check the article here.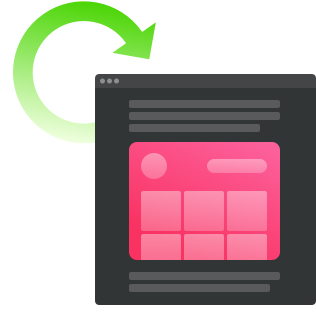 Unique views
Now let us see what makes the difference with unique views. When a visitor enters a page of your site, where your widget is placed, the chances are they may never catch a sight of your widget. Imagine that the widget is in the footer and your visitor just doesn't scroll down enough to see it. In this case, we will deal with widget loading but not a unique view. A unique view appears when the widget gets into the viewable area of the screen, meaning that it is actually seen by a person.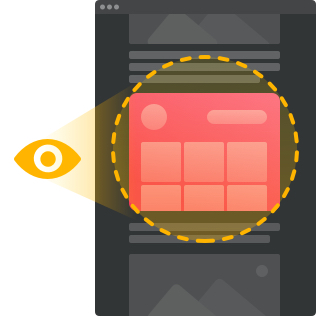 Interactions
This metric shows the number of actions that visitors perform within the widget. It includes all actions available for each particular widget: clicks, slides, pushing buttons, opening images, viewing videos, filling forms, liking, sharing and other, specific for different kinds of widgets. High level of interactions means that the widget not only attracts attention but makes people engaged.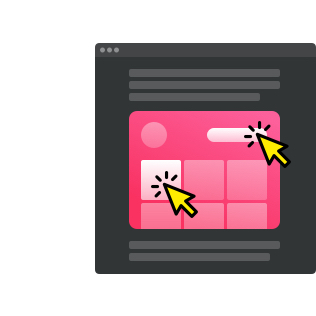 Conversion
By conversion, we mean the ratio of Interactions to Unique views. This metric is expressed as a percentage. Let's see an example. Suppose your widget received 300 Unique views during a week. You also see that it gained 50 Interactions during this period of time. The ratio of these two figures will make 0,16. Conversion tab will show you this ratio as a percentage – 16%. This means that 16% of people who saw the widget wanted to interact with it.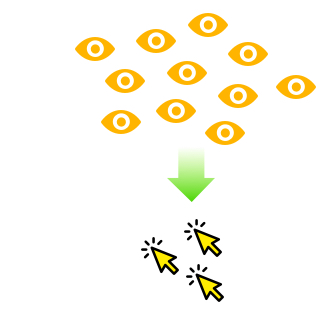 More useful features ahead
Introduction of Analytics section is the first out of the many steps that we plan to make. We plan on adding specific metrics to each widget, reflecting its main tasks. For example, how many photos your Instagram Feed users view, how many clicks each plan gets in your Pricing Table, how many testimonials users read in Testimonials Slider, and how many videos they watch in YouTube Gallery. It will help you assess the value of the widget and have a better understanding of the process of interaction. We are also going to introduce regular newsletters revealing dynamics of metrics per each widget so that you could monitor its efficiency.
We are here to help
We hope that our clients will actively use Analytics and consider its data when managing their widgets. If you come across any questions, we will be happy to clarify and help. Also, please consider that the new section is still in beta mode. Should you notice any discrepancy, or come up with a suggestion, do not hesitate to contact us at apps@elfsight.com. We will also welcome your impressions and opinions!