How to Create a News Website
How to create a News website from the scratch or upgrade the one you've already built on the basis of any CMS or website builder
Step 1
Establish your future website aims
Step 2
Select a suitable website platform
Squarespace
Create your amusing News website employing a responsive premade Squarespace template.
WordPress
Make your wonderful News website employing a flexible prebuilt WordPress template.
Wix
Construct your highly professional News website utilizing adaptable prebuilt Wix templates.
Overall ratings
Create your ideal website with the most palatable site builders. Looking at the comparison table below, you can check the decisive components of the platforms and choose the one that fully fits your needs for the future website.
Squarespace
WordPress
Wix
Free Plan
trial
free
free
*limited functionality
Paid From (mo.)
$12.00
free
$13
Overall
4.4 out of 5
4.3 out of 5
4.2 out of 5
Quality of Support
8.5

7.7
7.9
Ease of Setup

8.8
8.1
7.9
Templates
10+
1000+
* most are paid
75+
Our widgets
for Platforms
Widget List
Plugin Catalog
App library
All the information has been taken from the public channels. Elfsight does not have the responsibility for authenticity of the information presented. On condition of facing any inaccuracies, please, contact us.
Just as you choose a Website Builder for making News website, always draw attention to give an eye to website performance and good value for money. Take advantage of a free trial period or free version to look into the service. This is one of the best ways to determine if the Website Builder is truly as conductive and functional as they present it.
Step 3
News website examples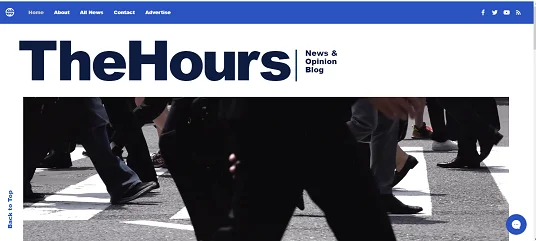 Example 1: News Blog website
With the benefit of this template, you'll easily get a face for your company! The page uses eye-catching colors without being heavy and makes it easy to see what the website is referring to.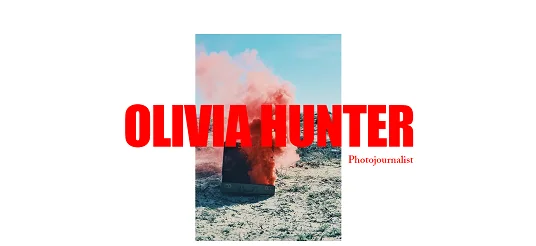 Example 2: The Photojournalist website
This is a multiuse template that's an awesome idea to make your brand glow! Accompanied by some of our widgets, it will surely help you stand out from your competition.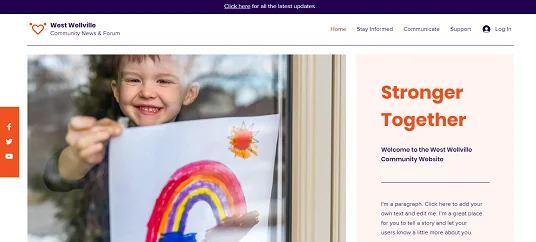 Example 3: Community News & Forum website
If you're digging for a an exceptional starting point, apply this simple, yet very efficient business template. Attach several widgets to improve its overall style and performance and begin evolving your business right away.
Step 4
Fill in your news website
Headlines →
A news website should have a page that has all the brief news and headlines for all the published news. This page gives an idea of what is going on around and has the details in the news specific section. Also, it's a good idea to place a weather forecast on this page, too.
Video section →
You can add video news to the separate page on your website. You can also broadcast live events that are happening now.
News pages →
Each report can be placed on a separate page. There, you may add any supporting materials, such as documents, photos, and videos except for texts.
Customer profile →
A profile should be an essential part of any ecommerce website. Users are going to register in your clothing online store with the help of social networks, email, login and password.
Blog→
Blog should be an inseparable part of any news website, as it gives an opportunity to publish expert texts, essays and other personal statements. It will lead traffic to the news source and strengthen the leadership.
Test your mobile presentation.

These days it's greatly important that your website performs and looks great on smartphones because more than half of your visitors will open it with their smartphones.

Attach your logo.

In case you haven't obtained it while using the blog builder, you might want to buy it. Use GoDaddy to start with.

Connect your domain.

All carousels, pop-ups, CTAs or social media buttons should work in due course, otherwise, users will leave your blog hurryingly.

Check the functionality

All sliders, pop-ups, CTA buttons or social media buttons should work in a befitting way, otherwise, your users will leave your website.

Announce your new website launch on social networks.

Twist the online audience into real customers. Add a link to your blog to your social networks accounts in order that your followers could see it. Another reason to visit you for dinner.

Done! 🏆

Congratulations! Now you're a blog owner. Go share the link to your website with friends and all clients and begin collecting the reviews – it will aid you to attract more clients. And don't stop developing your content and performance to reach even greater success.