Introducing Elfsight Apps: Next-Gen Cloud Service for Any Website
Introducing Elfsight Apps: Next-Gen Cloud Service for Any Website
What would you say if there was a service where you will be able to find all apps in one place at any time? Would it be something like "Shut up and take my money"? Now there is a chance to check it. Please, welcome the whole-new service…
Elfsight Apps
.
Psst! You can try our service right now: apps.elfsight.com
We throw all our skills and energy into making your websites better. InstaShow, Yottie, InstaLink – that was just the beginning. We wanted to create a platform that will provide you with all our bestsellers and even more. Just
register
in Elfsight Apps to make your site more powerful! The bonus of $5 is waiting for you to obtain.
Why Your Site Needs Elfsight Apps
So what exactly does Elfsight Apps gives your site? The answers are here 😉
Apps That Support 99.9% of Sites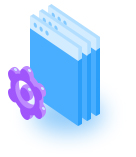 For now, you don't have to worry about app's compatibility with your site. No matter if you are an ambassador of WordPress, Wix, Shopify, Weebly, SquareSpace or any other platform, our service will work like Swiss clockwork on 99.9% of all website types.
99.9% of websites support, Carl!
All plugins are cloud-based. And that's a great news for your website. We reduce the appetite of each app's computing. So Elfsight Apps won't significantly affect the site's loading speed. Moreover, we take over all computing in the cloud for saving your server expenses.
Amazing Products in One Place
By registering at Elfsight Apps, you get the access to the complete library of our products including existing ones and those, which will be released in the future. Using the service, you will find our user-appreciated apps for attractive prices:
InstaShow The absolute bestseller that conquered hearts of thousands of developers all over the world. The best Instagram plugin there is that will engage your audience. Price: $0.09/day<!– | Learn More–>
Yottie Hot hot hot (not just because its logo is red) video plugin for displaying YouTube content on your site. Create your own collection of videos that will interest your web visitors. Price: $0.09/day<!– | Learn More–>
InstaLink Solid widget that will be perfect for those who want to promote their Instagram profiles. Simple and easy-in-use app. Price: $0.07/day<!– | Learn More–>
Yeah, this is just the very first step in creating the awesome service. But believe us, lots of new apps are coming your way. And they will definitely add new abilities and improvements to your site.
The Fastest Installation Alive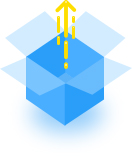 You need no additional tools except your keyboard and the access to your website. Do you have these two? Then you will install any of our product in several minutes. Your path consists only of 3 steps:
Customize the chosen application
Point out your domain and get the code
Insert the code into the wishful area of your website
Actually… Nothing else! Your installation is completed and the app is already doing its job on your site. Yeah, we know, our plugins are hard workers.
Clear Expense Control
In your Elfsight account you will find all information about balance in a user-friendly format.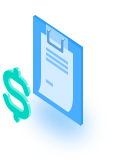 We've developed a payment system that is based on daily costs. So the daily sum depends on the number of domains and apps you use. Please, note that you can set up any of our plugins as many times on one specific website as you want. You will be able to make a deposit at any time. Of course, we will notify you via email when your balance is close to zero. Wow, wow… We've got something else for ya that will blow your mind and save your cash! Elfsight service presents bonuses to our lovely customers each time you make a deposit. The bigger sum you pay at a time and the more apps you have, the bigger Elfsight credit bonus (up to 25% of your deposit!) will please you.
The 100th-Level Support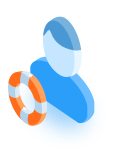 We are proud of our stainless support reputation. Elfsight team consists of high-octane professionals that stand guard side by side in order to save your time and nerves. Yes, this time is going to be the same. Any issue, any question or even idea will be considered and answered as soon as possible. The only thing you should do is contact us via
[email protected]
or
submit a ticket
at our Support Center. We will do the rest in less than 24 hours.
You Get $5 Bonus at The Start
Hey, we've prepared the cherry on the top! You achieve a bonus after registration that can be spent on any (or maybe on all) plugin. This bonus will last for 14 days after you start your journey with us. So during two weeks you don't have to make a deposit. Just use the bonus sum.
Register and Get $5 Kick-Start!
By entering our community, you will get the full pack of advantages:
The growing library of effective and useful solutions
High-quality performance of apps no matter what type of sites you use
Quick and clear installation of all applications
Friendly and professional support
Are you still here? Go and have a play with Elfsight Apps! And one more thing. Let us know in comments below what is your opinion on Elfsight Apps. Share your thoughts and desires with us – this will obviously help our team make improvements. After all, we give you the service that powers up your site and business 😉