So you have set up your own Weebly website, congrats! We hope that you have a fantastic time while reaching your goals online, and that your experience is going to be nice and easy. If it's the very first time you're starting a website, though, some things might seem difficult.
To make it easier for you, we've prepared a tutorial that answers the question how to do one thing that you'll probably have to do at one point or other. That question is – how to share access to your Weebly website?
Who might need access to your website
There's a variety of situations when you might need to invite someone else to work on your website.
Your online business will get so successful, that you'll need to add more members to your team. Or, if it's your personal blog, you might ask a friend to help you with it. Or, if you've installed some apps, you might need to ask their developers to step in and help you with installation or setup.
So it is best to learn how to share the access early on. Fortunately, it is really simple.
Types of access
As you know by now, Weebly offers several payment plans – Free, Starter, Pro and Business. Depending on your payment plan, you can limit the kind of access you provide to other people.
According to the types of limitations, there are three types of access – admin, author and dashboard only:
1. Admin access is the one selected by default. Admin gives you complete access to and full permissions for the site in question.

2. Author access allows a person to edit the site's pages. However, you can select what pages will be available for edit: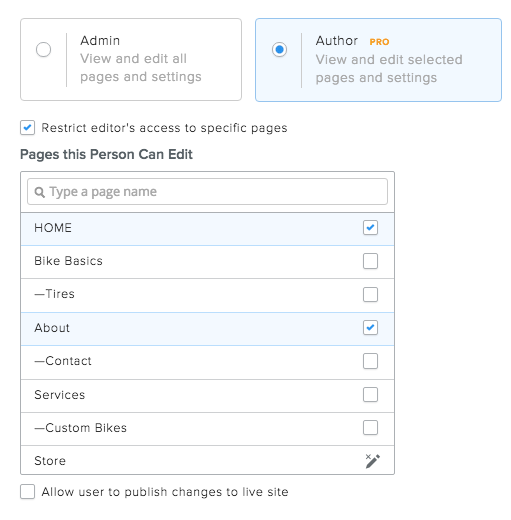 3. Dashboard only access allows a user to view your website's stats, form entries or blog posts, and you can also decide what exactly they get to see:

The subscribers of Free and Starter plans can only provide Admin access, while the subscribers of Pro and Business plans can also provide author or dashboard only level access.
How to share the access to your Weebly website
These are the steps you need to take to provide access to your website to another person:
1. Login as the site's owner, and press Edit Site:

2. Go to your site's settings:

3. Select "Editors" in the left-hand menu, and press "Add Editor":

4. You will be redirected to the new editor window. Enter the person's email and press "Save Editor". You can add only one person, or you can add several people at once. If you need to add several people, add their emails to the Email field, separating them with commas: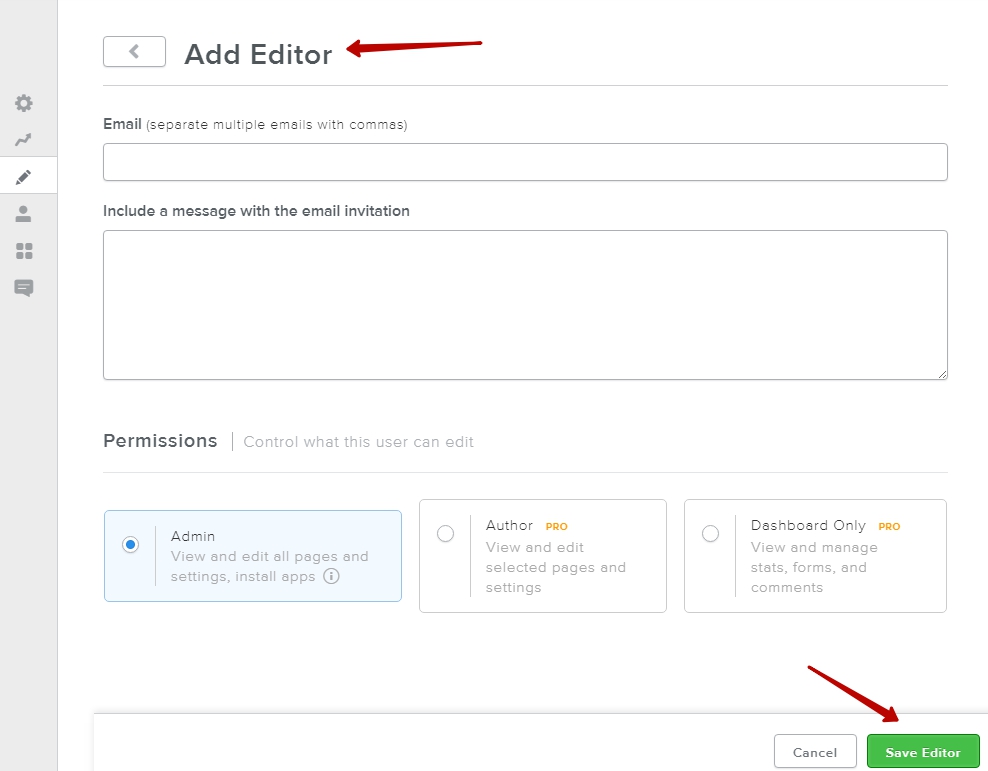 That was quick, wasn't it?
The people you've invited will get an email message with a link they'll need to follow to become your website's editors.
How to delete an editor
If a person no longer requires the access you've given them, you can cancel the access by deleting that person as your website's editor.
This is how you can do it:
1. Go to Editors screen, and click on the editor you want to remove:

2. You will be redirected to the editing window. Press Delete Editor: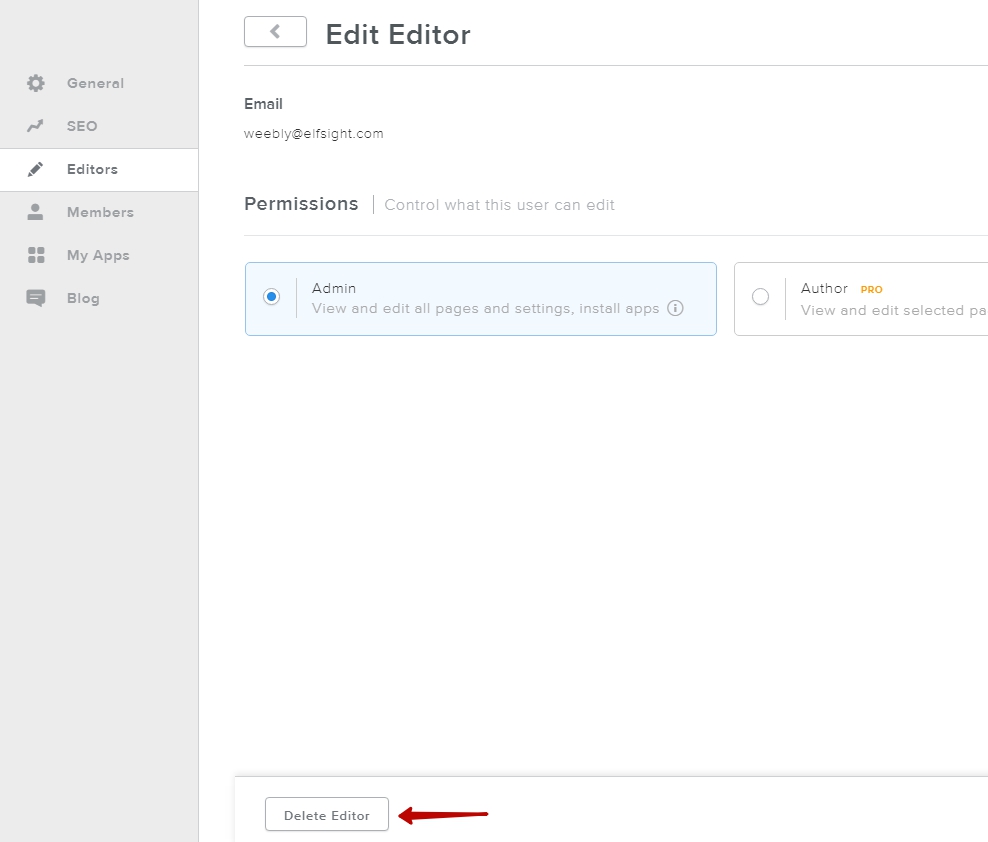 3. Confirm deleting the editor in the dialogue window that comes up, and you're done!
How safe it is for you to provide full editor access to your Weebly website
You might feel some misgivings when it comes to sharing access to your website with other people. Sharing it with friends and members of your team is one thing, but when it comes, for instance, to sharing it with some app developers, this is quite different.
After all, by providing full admin permissions, you do provide access to some sensitive information or the particulars of your business transactions.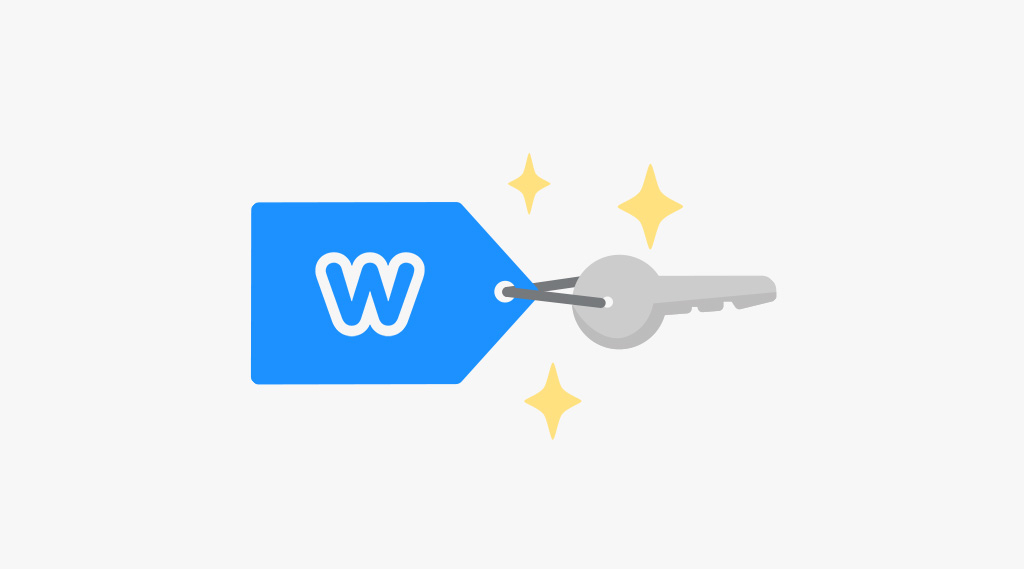 It would be quite impossible to give a universal answer to the question of safety. As app developers, we know that sometimes we can't help a customer set up an app or fix a technical issue or a conflict with another app without getting the full access. We need it to look inside your website, to see what's going on and to advise you in the best possible way.
As we value our business reputation and take pride in our work, we are always extra careful with our customers' websites.
Over the whole period of time that we've been providing support to our Weebly customers by requesting access to their websites, we haven't had a single unpleasant incident.
The dev team are painstakingly careful with our customers' websites, and the only thing they're going to change is our apps' code;
If fixing an issue requires changing anything other than that, we will only do it with your explicit permission, after we explain the details of the situation to you;
We take every precaution against any possible loss of data.
So in our case you can be sure that giving us admin access to your website is sometimes the only way to have an issue fixed, and that you needn't worry about the safety of your information.
We hope that we've given you sufficient information and explained all the points well. In case anything else remains unclear, you're welcome to send us an email or start a conversation in our ticket system. We'll be looking forward to hearing from you!