Find out how to let your site's visitors contact you easily with our Social Media Icons app
We make it a point at Elfsight to keep our apps simple and intuitive. However, some things are more difficult than most, and when it comes to the Social Media Icons app, adding Skype, Whatsapp and mobile icon has turned out to be a stumbling block for some people. So I've written this tutorial for you to make things easier.
Setting up Whatsapp icon
To set up a Whatsapp icon, click on Add icon on Source tab to go to the editor window. This is the easiest part 🙂
Next, in the editor window, you need to select Whatsapp icon from the dropdown list of available icons, and add the following line to Add URL to a Social Profile field:
https://api.whatsapp.com/send?phone=PNONE(without+)
You need to enter your phone number starting with the area code after the = character.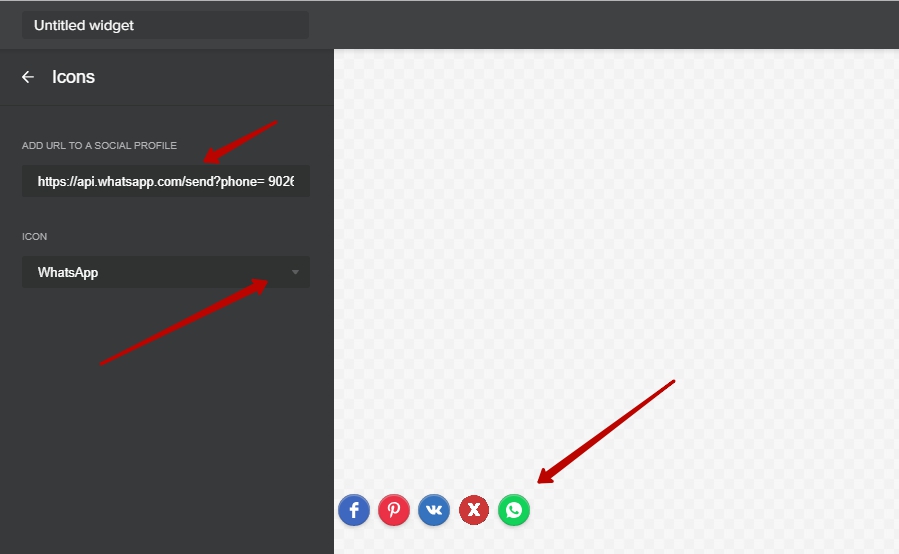 As you see, the Whatsapp icon will appear in your widget. Click on Apply in the upper right corner of the screen, and check if you've set the icon successfully. Click on it, and if you've done everything right, you'll be directed to the following screen: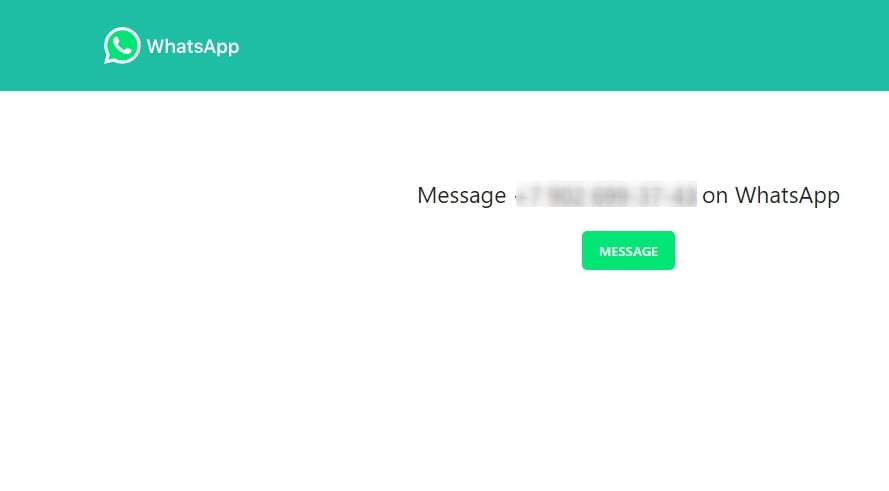 Setting up Skype icon
When setting up the Skype icon, you start in the same way. Go to Source tab, click Add and select the Skype icon from the dropdown list. Next, you need to add the following to Add URL to a Social Profile field:
skype:+YOUR-SKYPE-NAME
Skype icon will be displayed in your widget: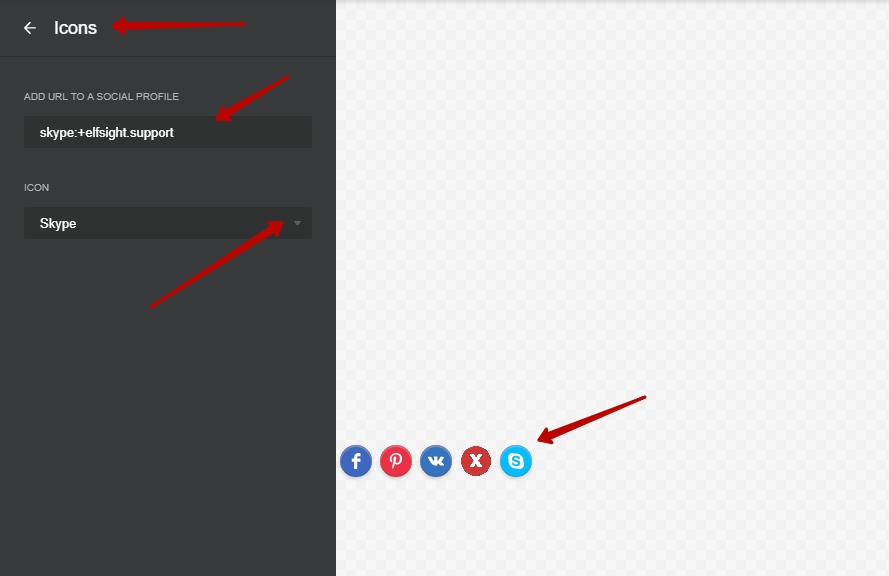 Click on it to make sure that it's configured correctly. If you've done everything right, you should get the following tab:

Clicking Open Skype will start a Skype call to your designated account.
Setting up Viber icon
There is also a special way of setting a source for Viber icon. Instead of URL you need to insert the following link with your own number:
viber://chat?number=+YOUR NUMBER WITH COUNTRY CODE
Please, keep in mind that Viber icon is supported only on mobile

Setting up mobile phone icon
Setting up the mobile icon is a little bit more difficult. Unfortunately, we don't have a preset mobile icon yet, although we promise to add it as soon as possible. So to set up a mobile icon, you need to upload your own mobile icon first. Here's a link to the article that will explain how to do it – Adding a custom icon to your Elfsight Social Media Icons widget.
After you've uploaded your icon, you need to add the following to Add URL to a Social Profile field:
Tel:+YOUR PHONE NUMBER
Save the settings and click on the Phone icon to check. It should open a window with the Skype call:

I hope this article explains a lot! If any other questions come up after you've read it, please, message me at the contacts below, and I'll be happy to chat!