Find out how to use the call to action buttons of your Elfsight Instagram Feed widget.
Call to Action buttons were recently added to the Elfsight Instagram Feed, but they have already proven to be tremendously effective. The buttons aim to draw additional attention to certain images in your feed and to give your website's visitors the opportunity to perform some additional actions, thus making the app even more functional.
People often ask us to add shoppable functionality to our app. Although we realize how good this feature will be for our feed, it will take a very major update to implement it, and in the meantime Call to Action buttons can be used to let people purchase the goods they see in your Instagram images – just add the link to the purchase page to the button, and you're good!
The buttons can also be used in a variety of other ways, for example, encourage a visitor to contact you, ask a question, register in your service, etc.
Tip: If you add too many buttons, the users will notice them less. We advise to add no more than 3 or 4 buttons to one feed.
Setting up the Call to Action buttons
So, to set the call to action buttons in your feed, you need to go to Layout tab of your widget's settings, and click on Call to Action Buttons section: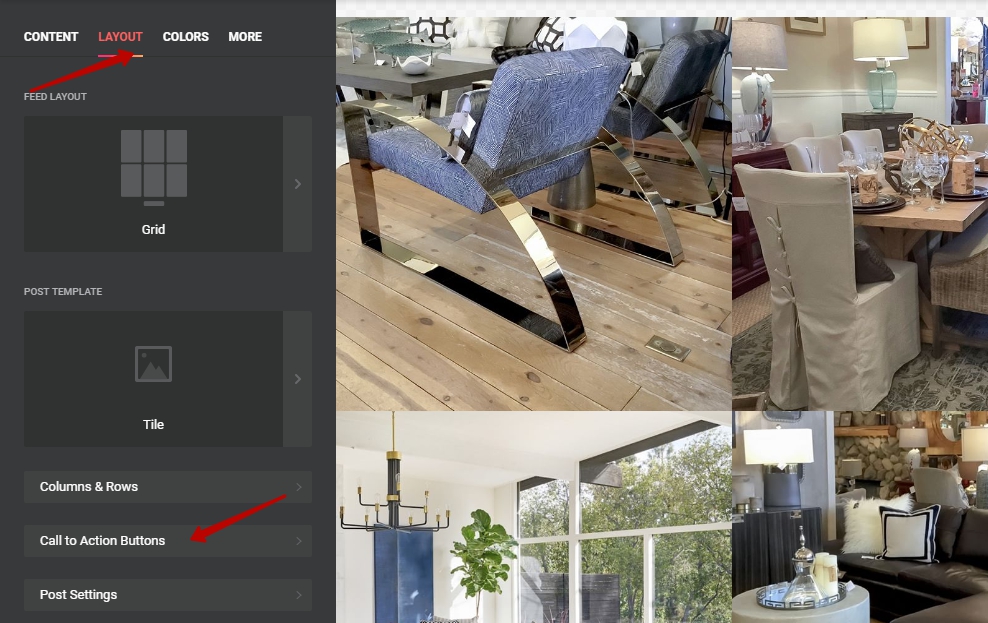 You'll be redirected to the screen where you can add a new button. Press Add to create your button:


The first step in creating the button is pasting the Instagram URL of the post you need to add the button to in Instagram URL field.
After you paste the link, you need to decide what will your button say, that is, what do you need the visitors to do. Let's suppose that you need to sell the product in the image, and so let's set the text "Buy Now".
And the last thing you need to do is add the URL the button will direct the user to, so if you need to sell a product, it will make sense for you to add the link to the product's purchase page.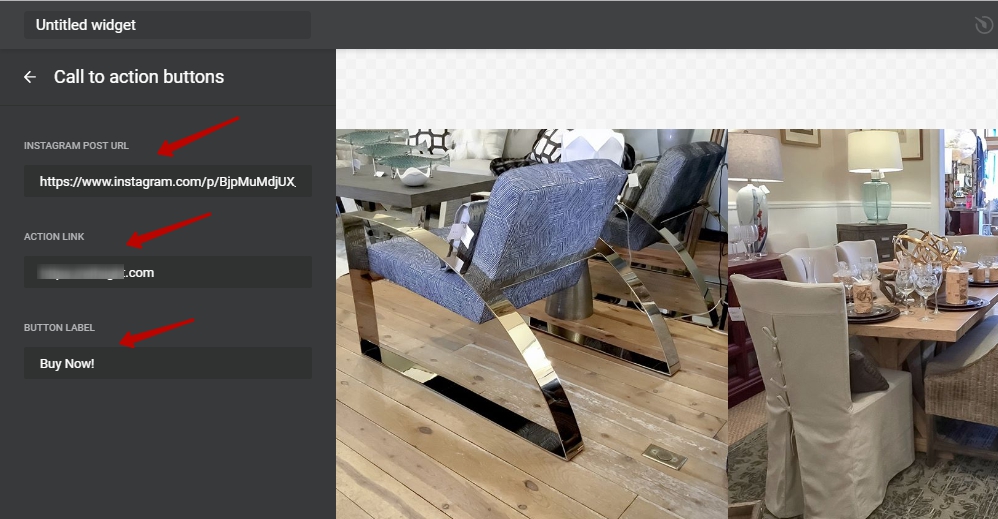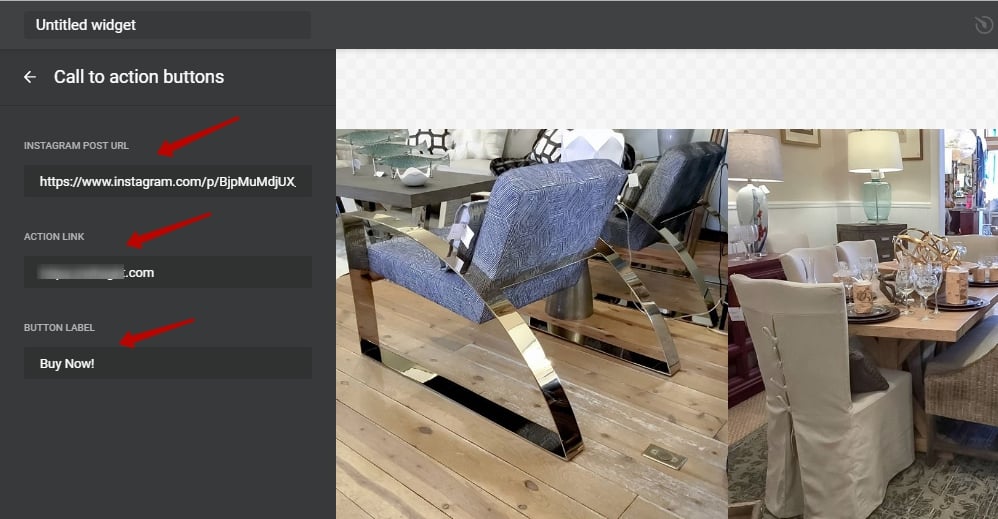 After you've done that, all you need to do is save the changes, and the call to action button will be displayed on the popup in your feed: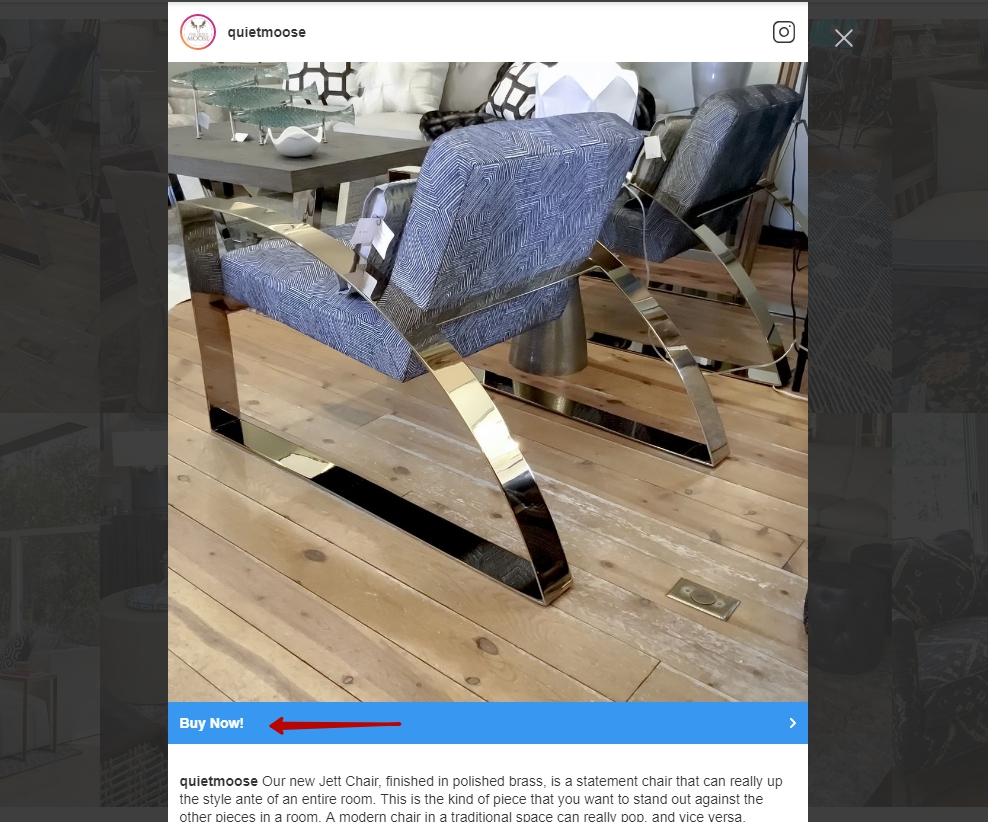 Important!!! Call to Action buttons will be displayed only on the popup, you won't see them on the images in your gallery.
Another thing to know about the Call to Action buttons is that you need to configure each button separately, you can't create one button and make it automatically appear on each post.
I hope this is helpful! If you still have any questions about the buttons, you can ask me at apps@elfsight.com, and I'll be happy to answer!
Cheers!