If the plan you've selected turns out to be not enough for you, or, on the contrary, is too expensive, you can upgrade or downgrade at any time.
Where to upgrade your subscription
You can upgrade to a paid plan on two different tabs in your Elfsight Apps account.
First, you can upgrade your subscription right on the widgets list screen. Just click Upgrade Plan: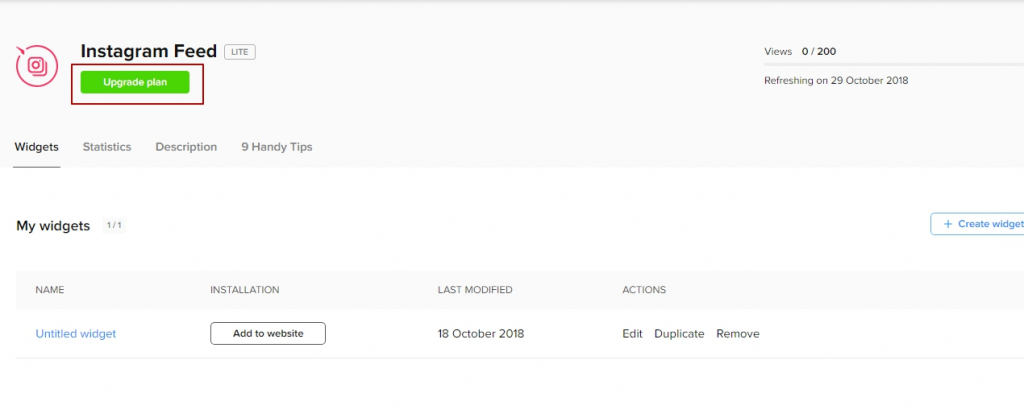 Or, you can go to Billing tab in your account, and click on Change Plan:

In both cases it will direct you to a screen where you can select a subscription plan. Please, pay attention to the Monthly/Annual toggle above the plans. It's set to Annual by default, so if you need to subscribe on a monthly basis, switch it to monthly: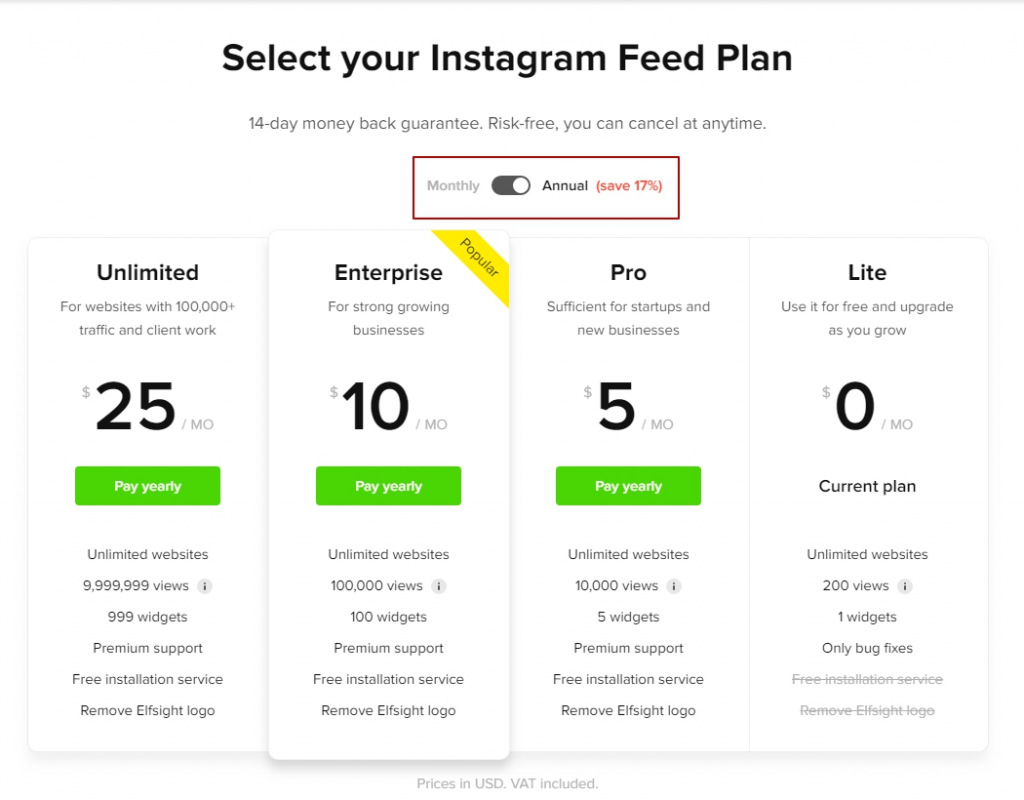 Click on Select button, and the subscription window will come up, where you can proceed to make your subscription.
How do I get charged for the upgrade?
When you upgrade your subscription plan, you only have to pay the difference in price between the apps. You will be charged immediately. Updating your plan doesn't change your billing date or your views refresh date, they remain the same.
Please, keep in mind that our subscriptions are recurrent, so they'll be automatically renewed at the end of the payment period.