When it concerns the money issue, everyone needs to be safe. So this article is to show you a subscribing process to the app for you to be sure you are on the right way.
The first chance you get to subscribe to a plan is after you save your first widget. Later on, you can upgrade or downgrade it at any time, so don't be afraid to choose wrong, you can always reconsider your decision.
After you press Save in your widget editor, you'll get redirected to a screen where you can select a subscription plan: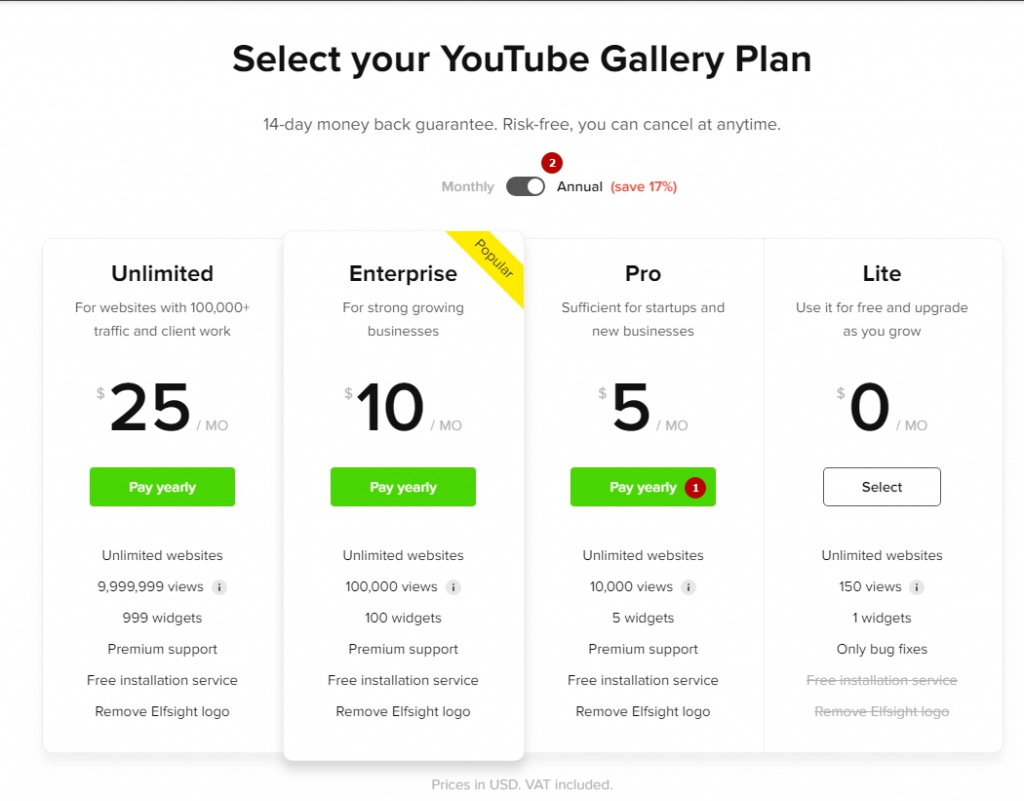 To subscribe to a plan, click on the Pay button that's marked as 1 in the picture above.
Pay attention to the toggle marked as 2 – it's the switch between Monthly and Yearly subscriptions. By default, the annual subscriptions come up, so if you need to subscribe on monthly basis, please, mind this switch.
When you press on the payment button, you'll see the payment processing window: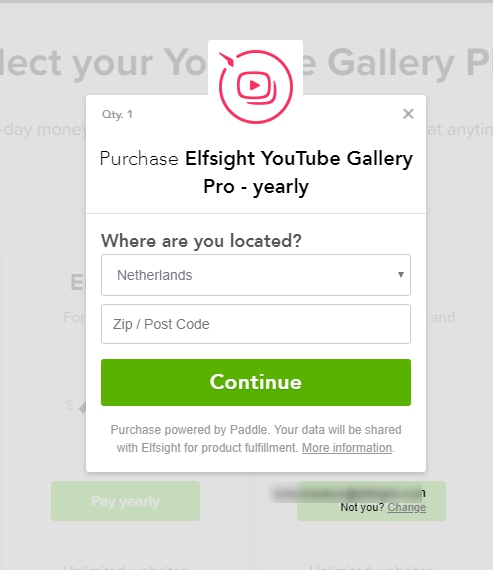 Choose your country from the dropdown list, and enter your zip code. Press Continue. You'll have to choose your preferred payment method in the window that comes up: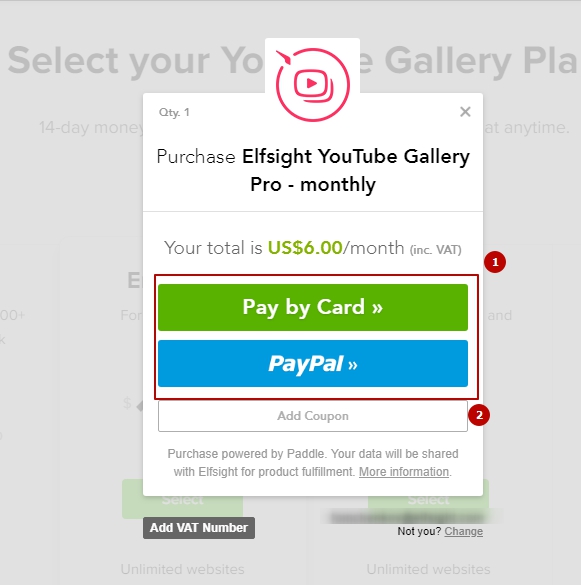 If you have a discount coupon, make sure to click on Add Coupon (2) to enter its code: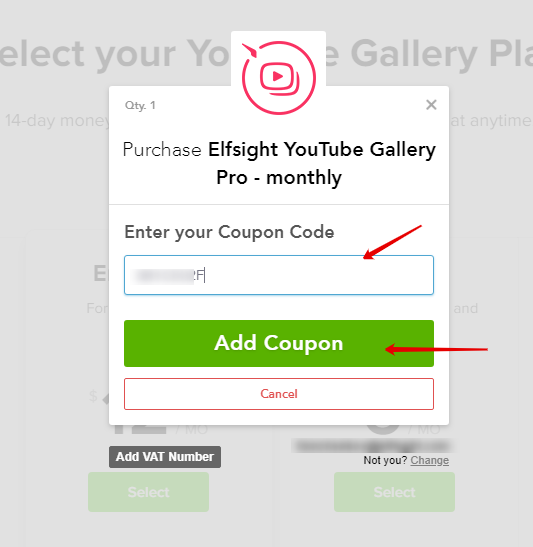 Enter the coupon code, and press Add Coupon. Enter payment information and click on Pay Now: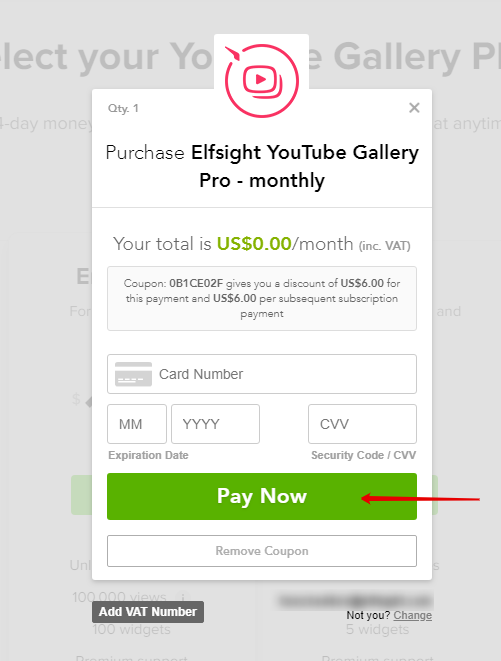 If your transaction is processed successfully, the name of your subscription plan on the widgets list screen will change: