If you cannot remember the password to your Elfsight account, here's a simple way for you to reset it.
In case you forget your password, resetting is very simple. Just click on Forgot Password link on the login window: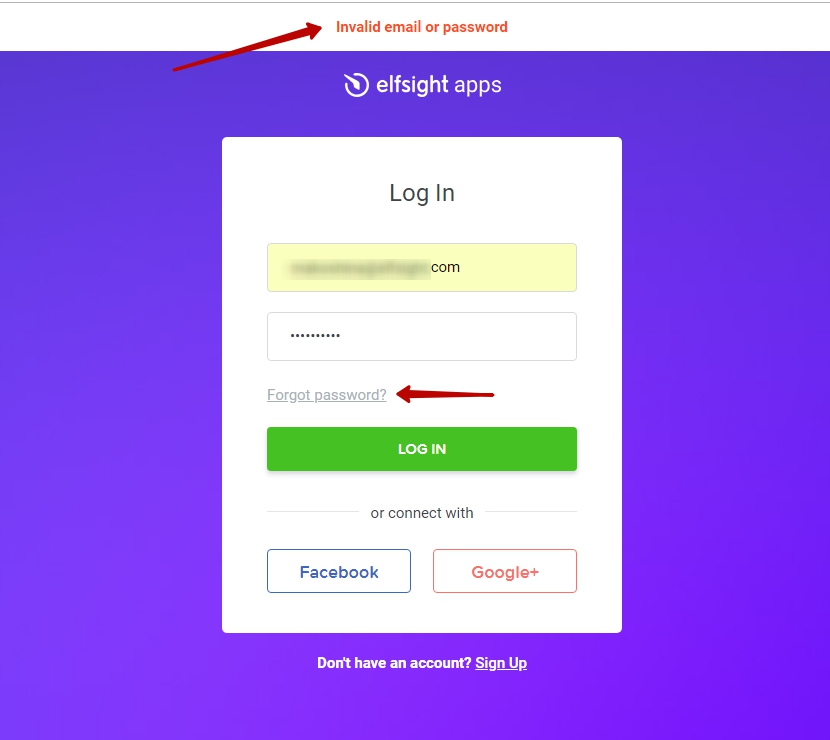 Once you click on it, you'll be redirected to a window where you can request password recovery. Please, enter your valid login email to Email field and click Reset Password: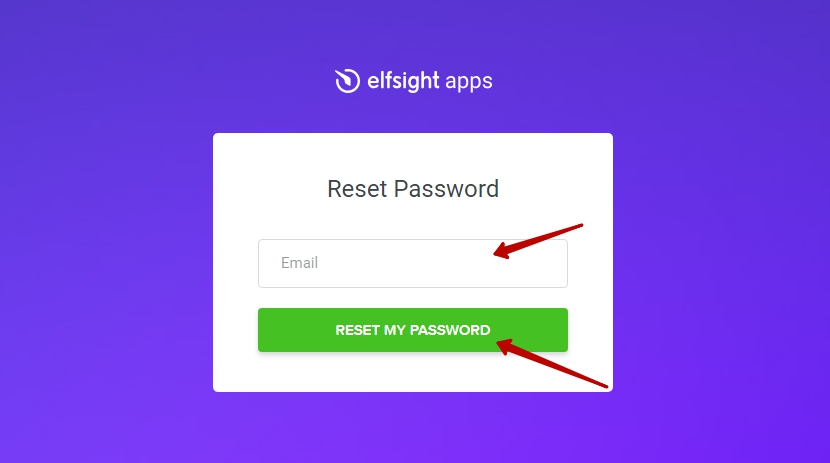 Once the request is sent, you'll get the following notice: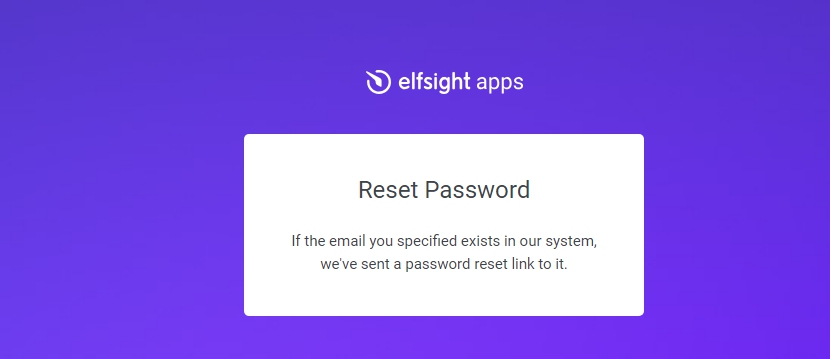 Please, check your email now. You should see a message with the link to the page where you can set a new password. Click on the link, and you'll be redirected to this screen: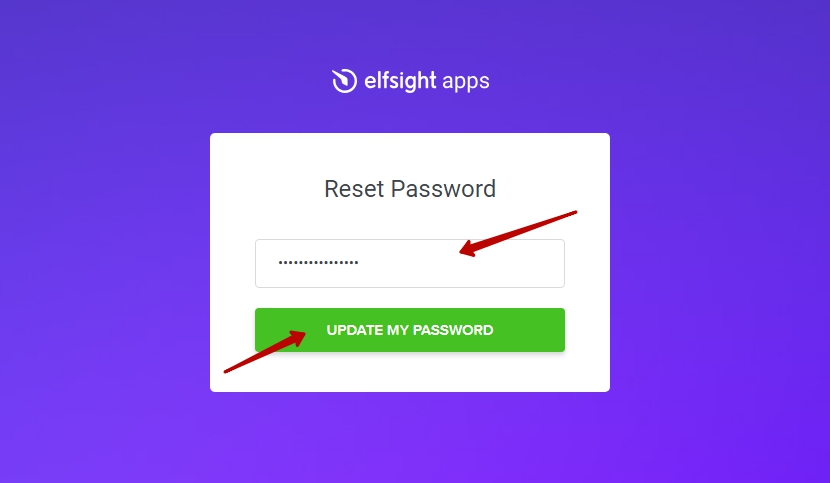 Enter your new password, click on the button, and then login on the window that comes up: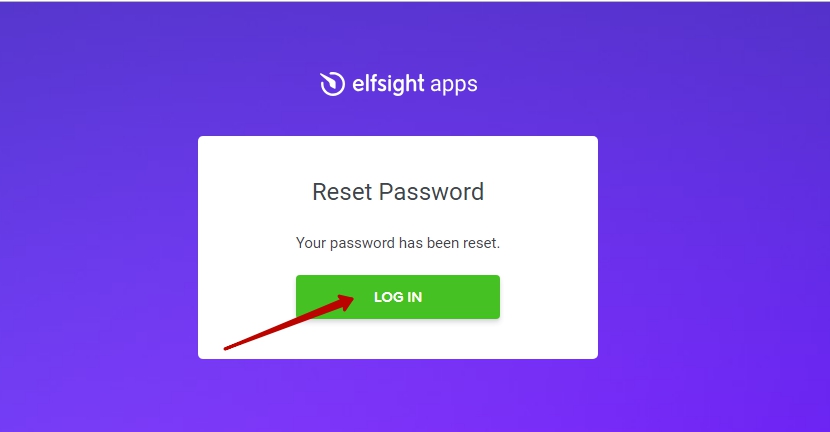 If for some reason you don't get the message with the link, or if something goes wrong during the process, let us know right away, and we'll help you along!