A workaround to explain how to display the price in a currency that hasn't been added to our Pricing Table app yet
As of now, Elfsight Pricing Table app offers 16 different currencies that you can choose from to display your pricing options. This list keeps getting longer, as we add new currencies with almost each update. If the currency you need is not yet included in this list, please, message us at apps@elfsight.com and let us know about it, and we'll add it as soon as possible.
But this doesn't mean that you can't use the app until we do! Here's a simple workaround to show you how you can display the price in the right currency the right away.
Displaying your pricing in your custom currency with Elfsight Apps Pricing Table app
To set your own custom currency, go to Content Tab of your widget's settings, and click on the name of the pricing offer you need to edit: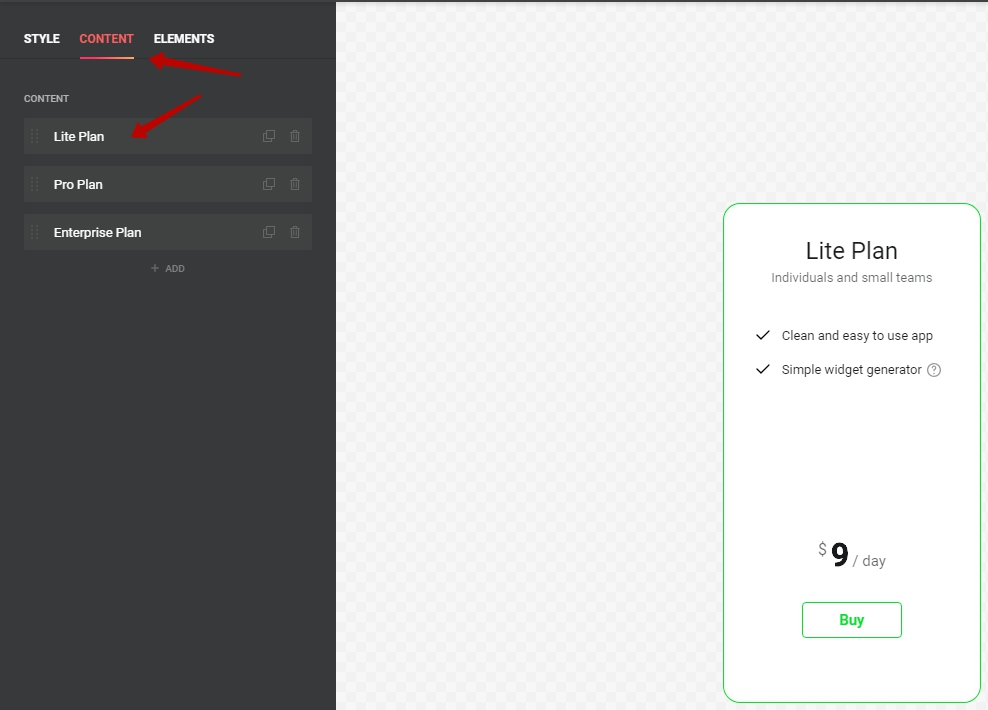 You'll be redirected to the screen where you can edit the settings of the plan you've chosen. Once there, you need to click on Price: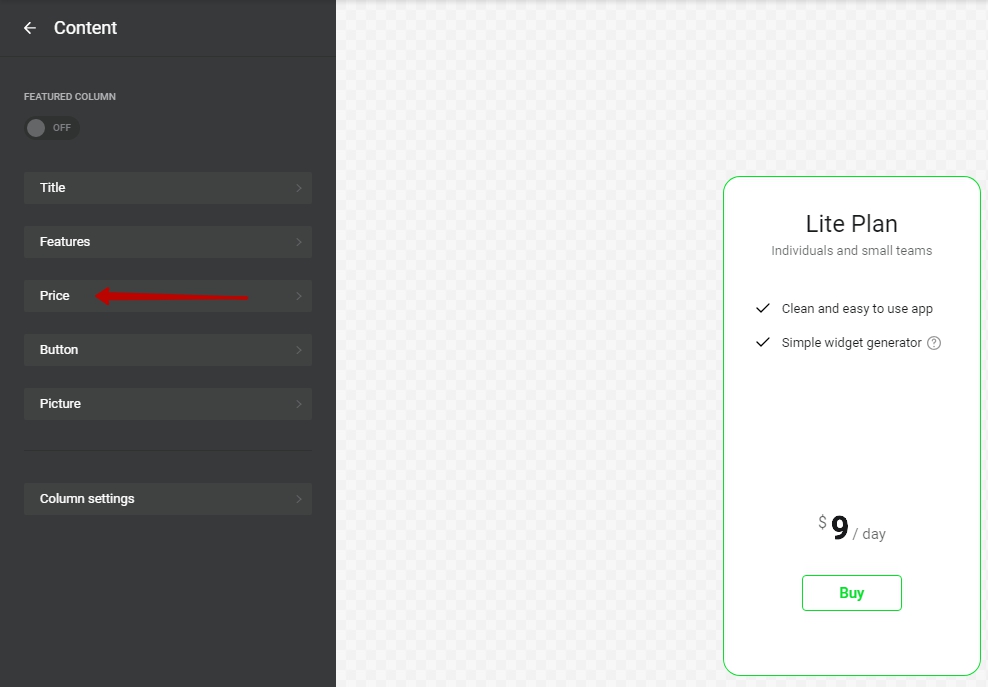 You'll see the screen where you can edit the price settings, and this is where you set your currency. There are two ways for you to display a price in a currency that is not on the list.
First, you can add the symbol of your required currency to Price field, before the price itself. Please, keep in mind that the symbol has to be a Unicode character in order to display. You can't clear the Currency field to leave it blank, so you can just leave it with its default value, but if you add your own symbol to Price field, it will override the Currency field. Let me show you: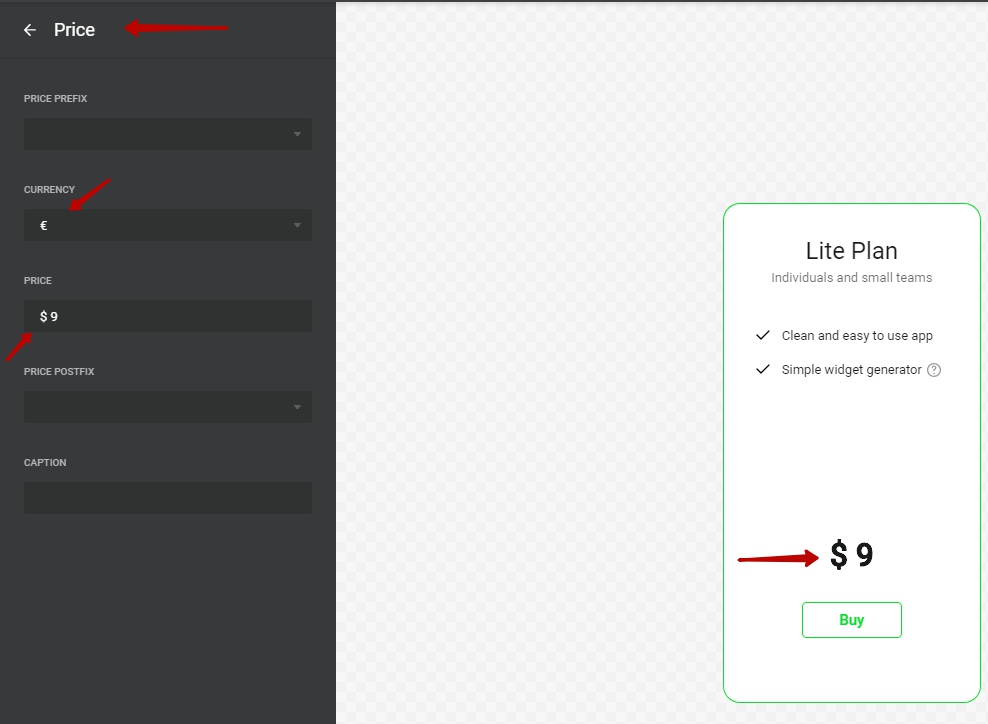 To make things easy for me 🙂 I have used the US dollar sign, but you can use any Unicode currency symbol that you need, it will work just as well.
Another way to display a price in a currency that is not on the list, is to add its alphabetical symbol after the price in Price field. Let me use the Croatian kuna as an example. We don't have this currency on our list yet, although I'm sure that we'll add it really soon, and in the meantime this is what our people from Croatia can do to display their prices: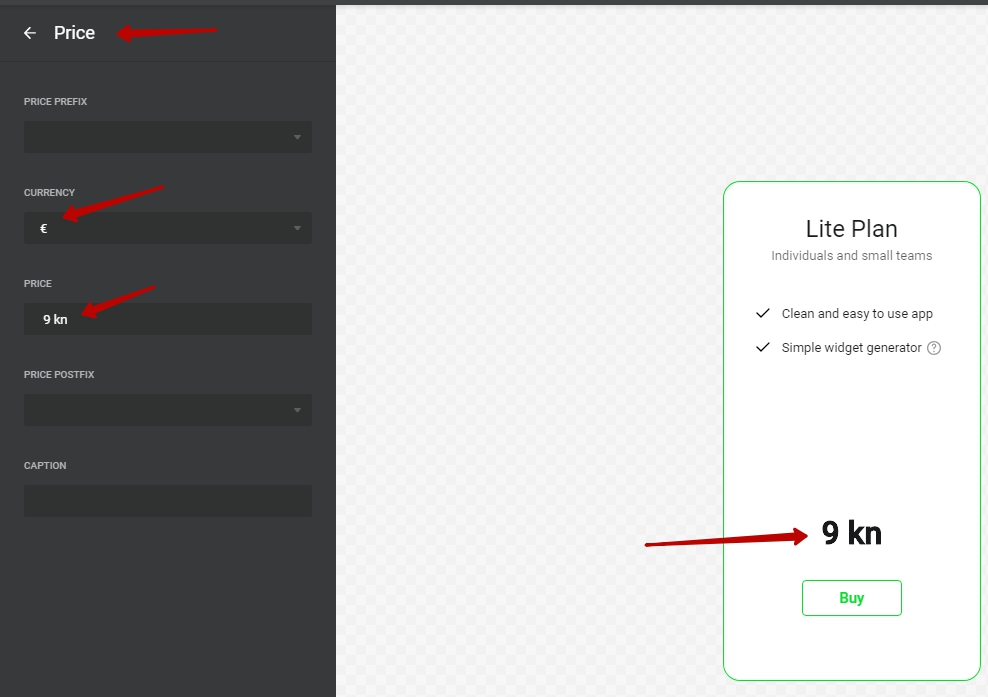 I hope this article was helpful! If you have any other questions about our very useful and very simple to use Pricing Table app, I'll be delighted if you message me at apps@elfsight.com.
Cheers!