Highly likely that you've looked through our previous tutorial on how to add a new testimonial.
We really hope that you didn't face any difficulties while adding a new testimonial as we've tried to make all the steps as clear as possible.
However, we thought it would be a good thing to simplify the whole customization process and carry you through all the settings and features.
So let's start!
Selecting a template
Templates are a very useful thing to show you all possible layouts a widget can have, so you don't need to waste your time trying to find the needed settings to make a widget look the way you like. Choose a template and customize it with the help of settings inside.
We'll take the most popular Slider template as an example and show you all its possibilities.

Layout tab
On Layout tab, the first two settings allow you to adjust a widget's appearance with the help of Testimonial Template section – 1 and to change Slider mode to Grid in Layout section – 2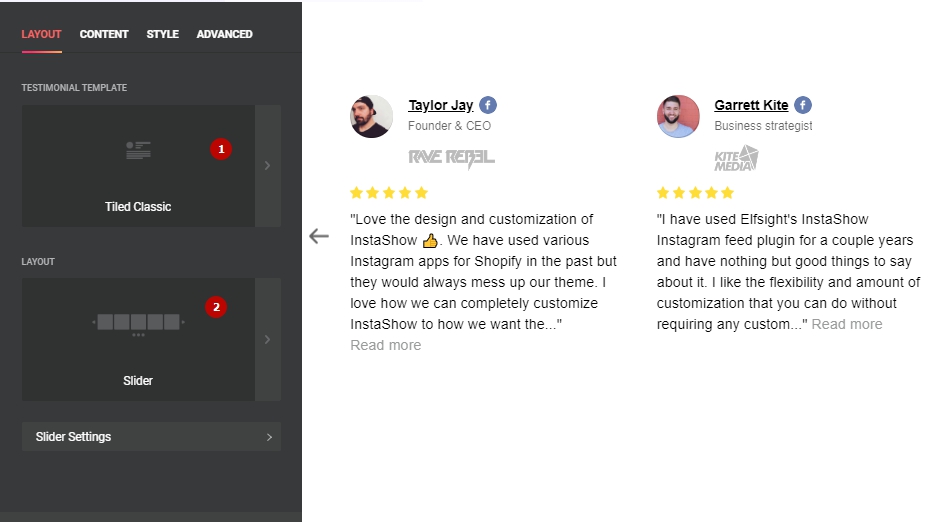 Also, the third Slider Settings option on this tab has several settings, let's have a look on them: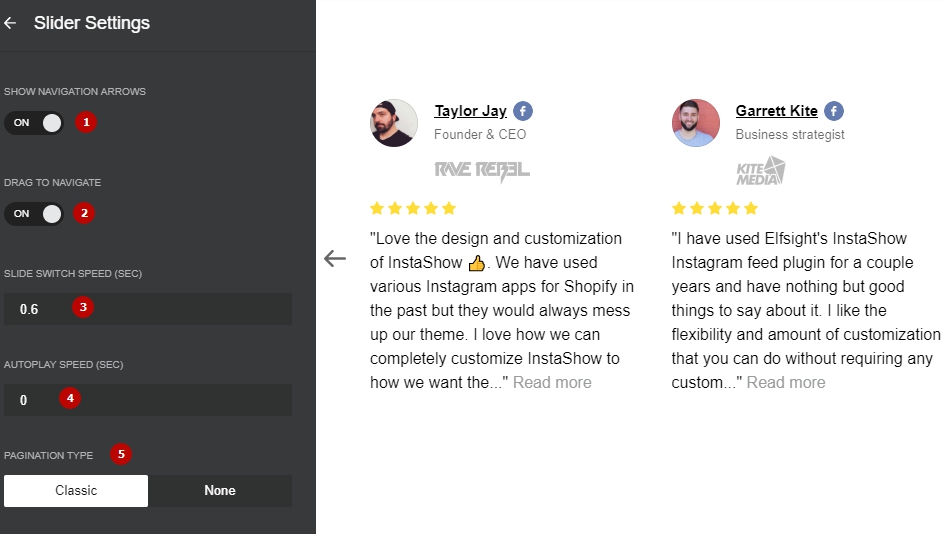 You will be able to choose the most convenient navigation for you or switch on both arrows and drag options – 1 and 2
Slide Switch Speed means the speed your testimonials lists will get flipped through after pressing the arrow. However, you can set them to do it automatically with the help of Autoplay Speed setting – just put the needed number.
Pagination shows the amount of your testimonials lists and you can keep it or hide by pressing None button – 5
Content tab
This tab is fully described in our first article and you are very welcome to check the way of adding a new testimonial here.
Briefly, Content tab will let you change the Title and language if needed.
Also, it's here where you can add your own testimonials having pressed Add button.
Important! It's only you as a website owner who can add testimonials to a widget. It was made by design to control reviews.
Style tab
The first setting on Style tab will let you show the whole testimonial or shorten it.
Also, here you can choose colors for text, author's name and caption.
Rating stars color is also changeable.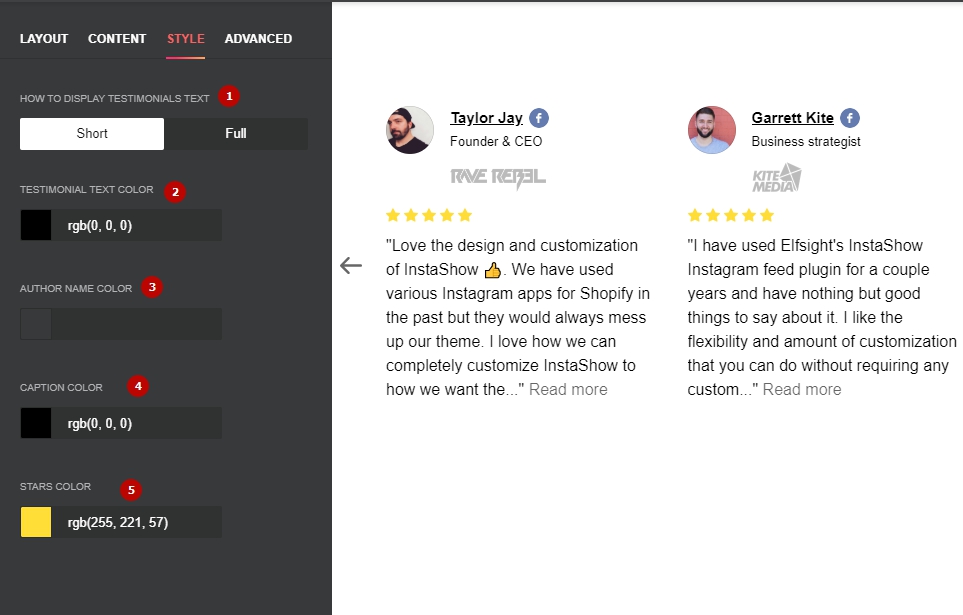 Advanced tab
There is the only option on the last tab and we reckon it's not the most obvious one, so we will be happy to tell you more about this very useful possibility.
CSS is a small special code containing custom changes that are not available in a widget's default settings. It's a great possibility to apply individual changes by just inserting a CSS code to Custom CSS field.
In case you are not good at coding or just cannot make the code you desire, let us know – our developers will be happy to make one specifically for you!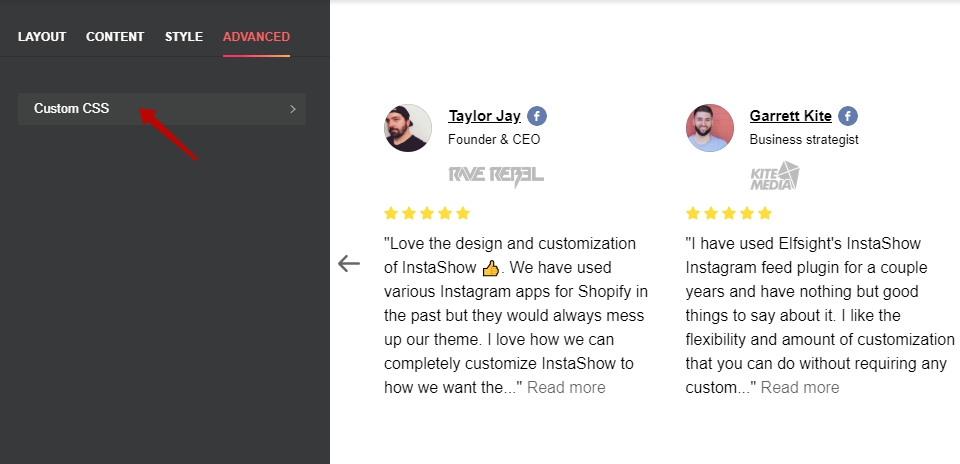 Your Testimonials Slider's finished!
Try out our Demo to set your own testimonials!
Check all features and find out the coolest look of the Testimonials Slider on your website.