A step-by-step guide on adding an Elfsight Apps widget to a Shopify website homepage
There are several ways to add the widget's code to the home page. The first of them is to use the auto installation option.
Here's how you can do it:
1. Set your widget's settings, save the widget and press Install.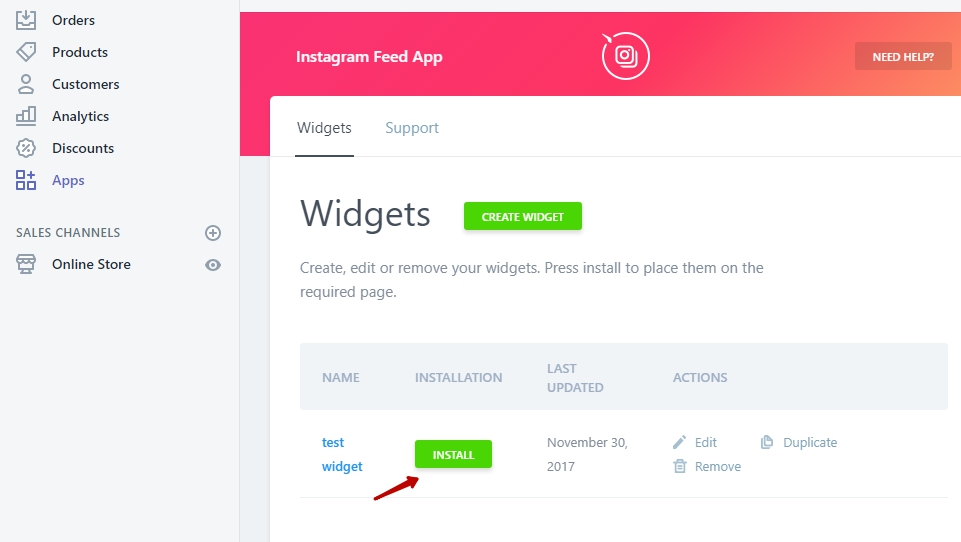 2. Select the home page from the dropdown list of pages, the widget's position from the Position list and press Add widget.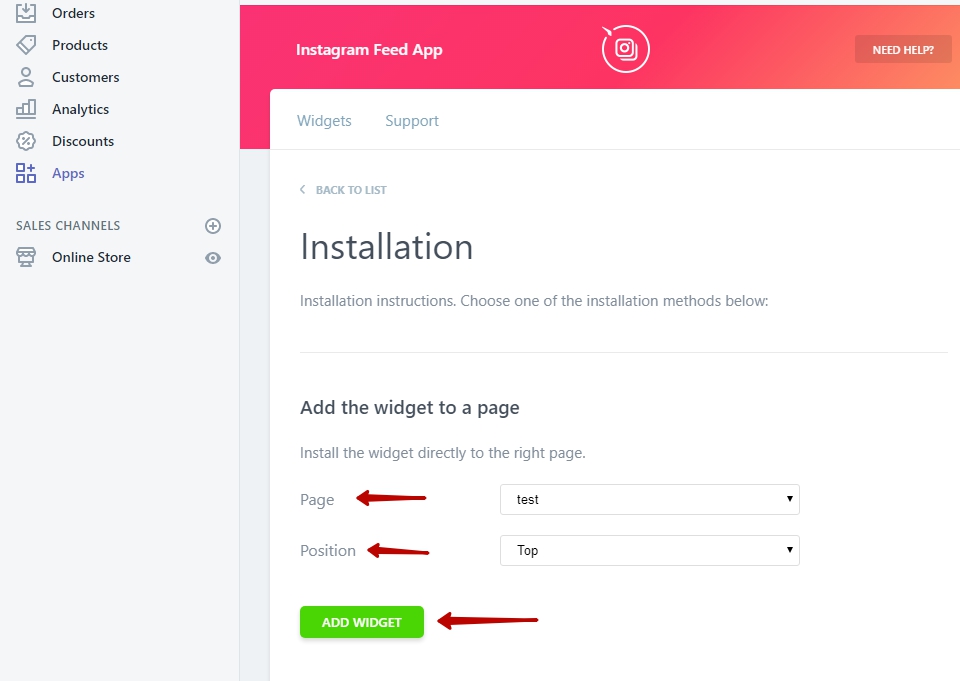 3. The installation is complete. You'll be redirected to the screen that shows the widget's position.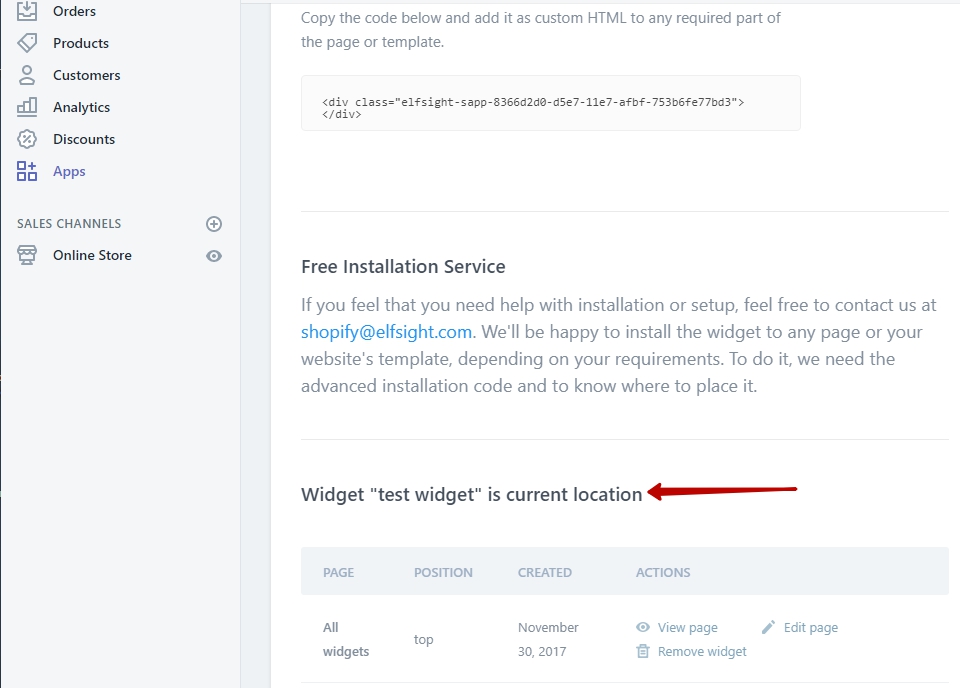 In case your homepage is not listed in the list of pages, or you're adding a widget that you've created directly at Elfsight Apps, not on Shopify, you can install the code via the pages editor. There are two ways to do it – by using the visual editor, or by adding the widget directly to the code.
Here's how you can install the code via the visual editor:
1. Go to Online Store and press Customize to edit the site's theme.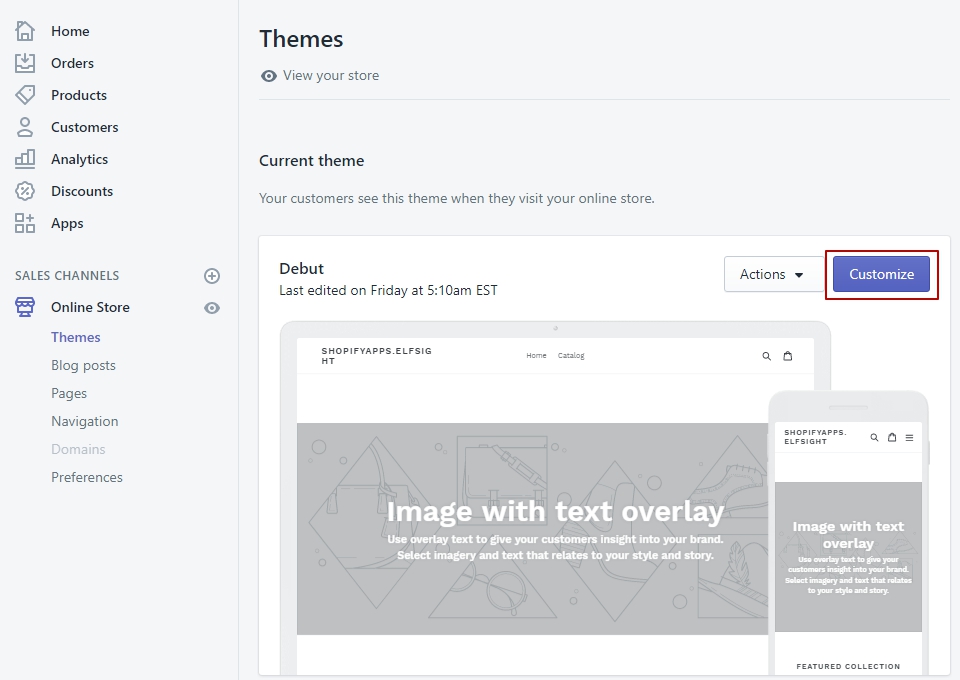 2. Click Add Section in Sections menu.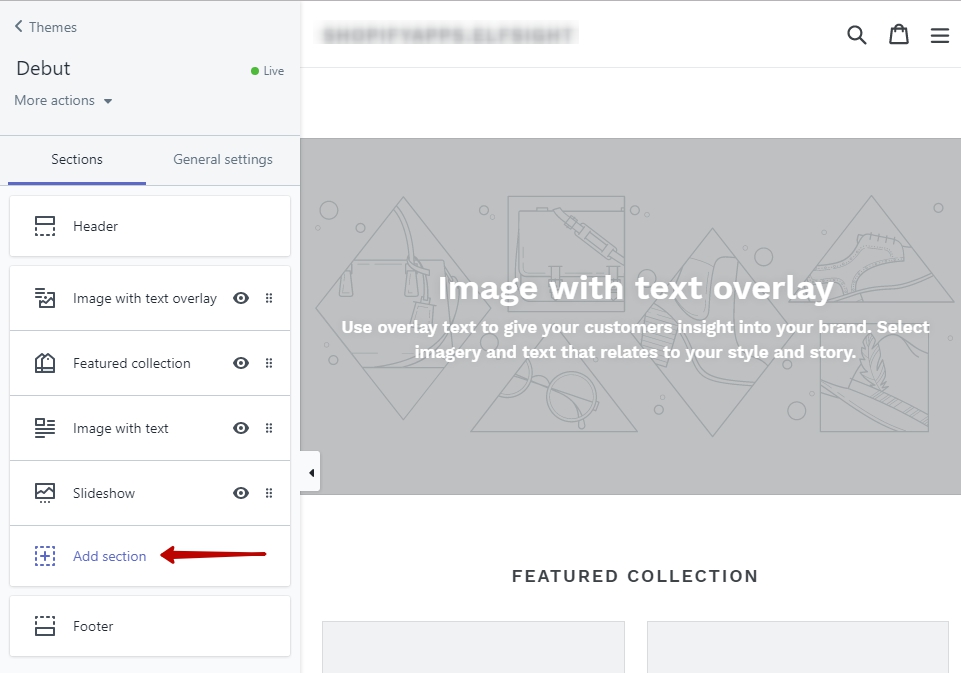 3. Press Custom Content in the list of sections and press Add.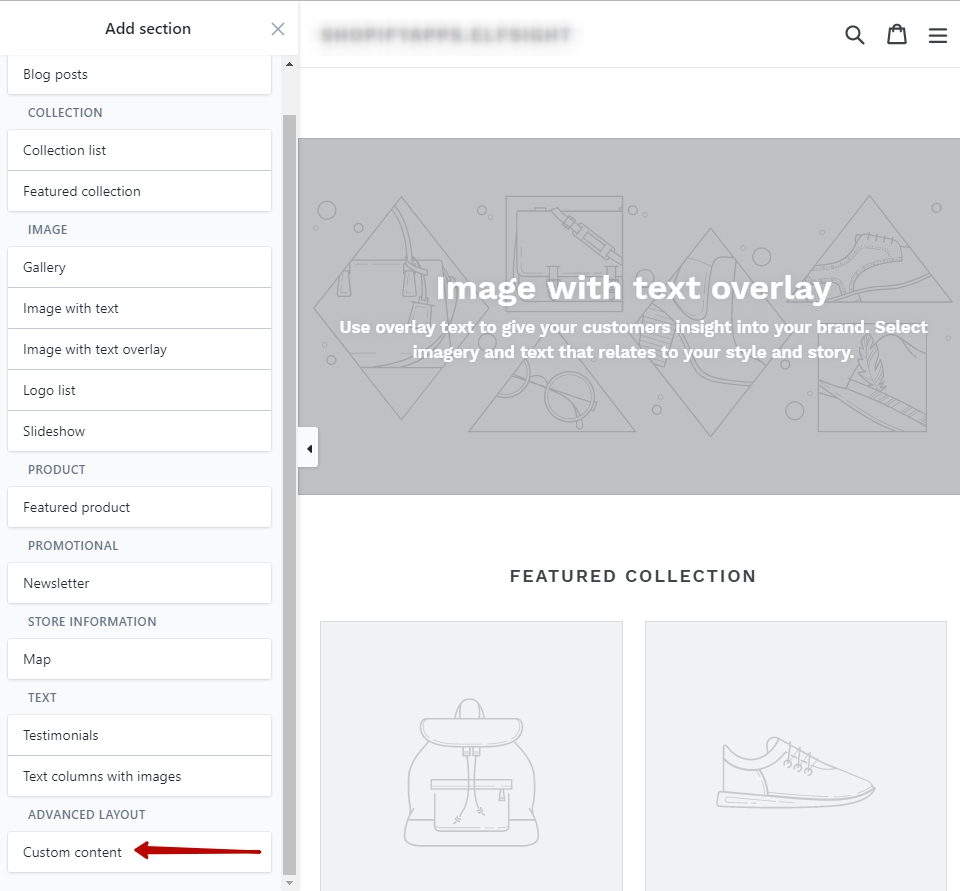 4. Enter the feed's title in Heading section and press Add Content>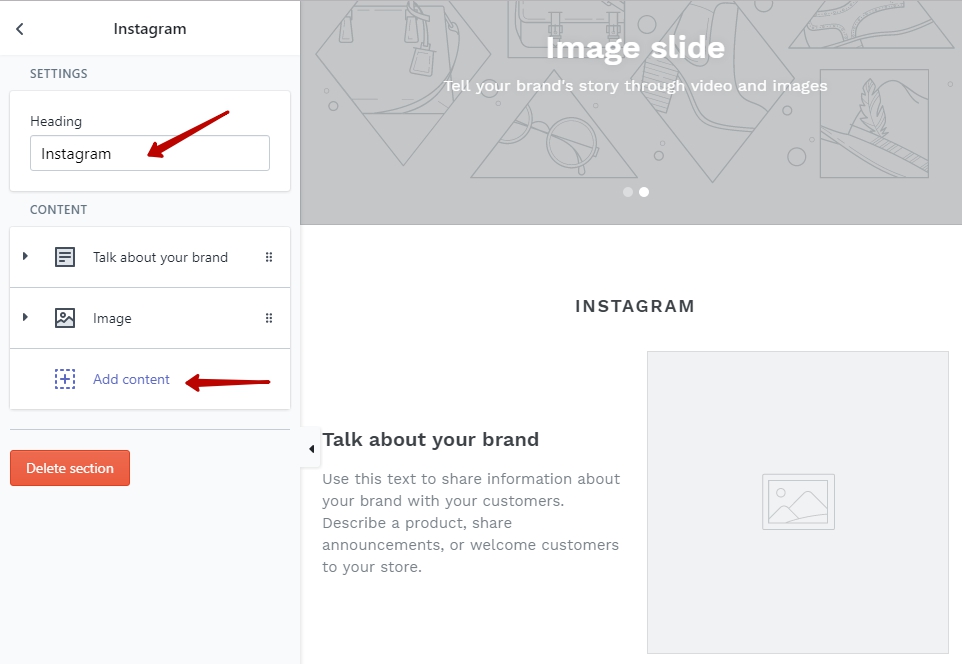 5. Select Custom HTML option from the list.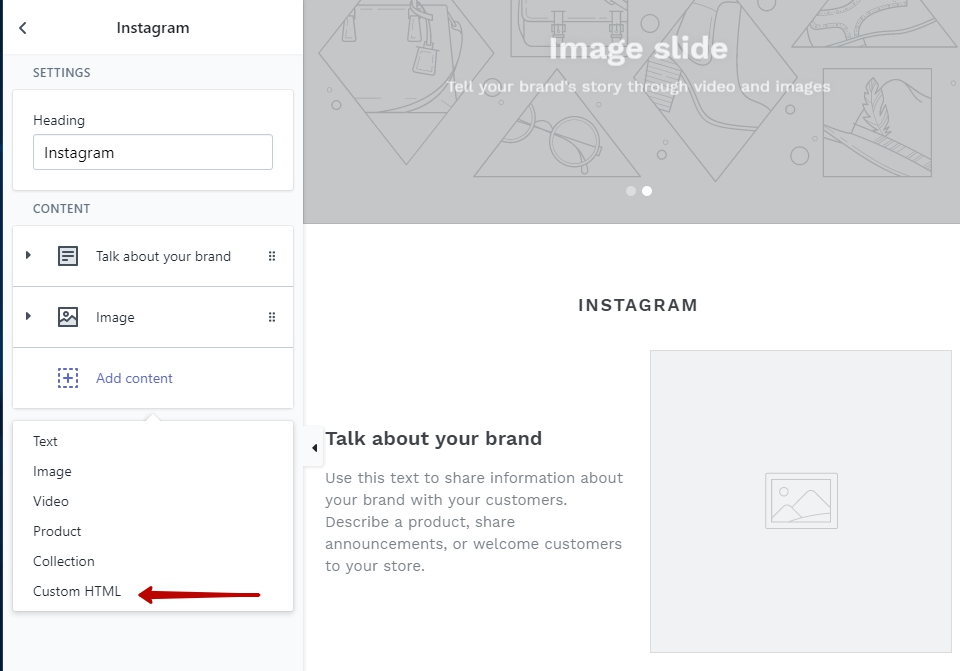 6. Paste the installation code to HTML field and press Save.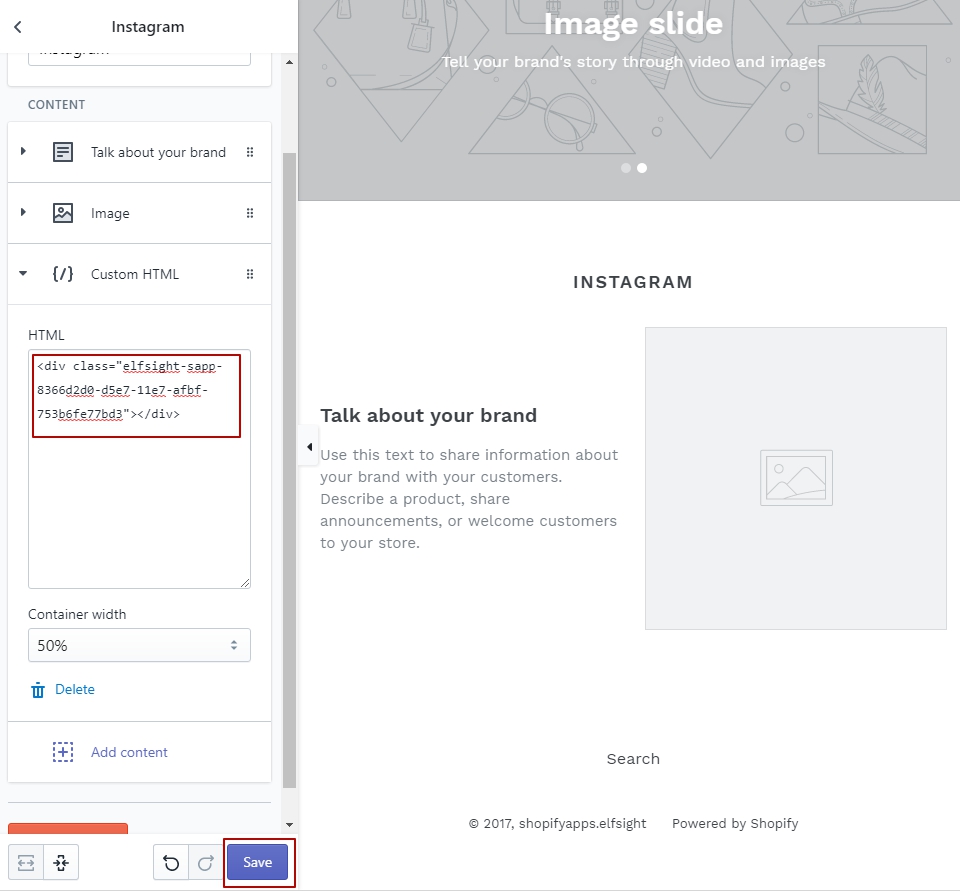 Here's how you can install the code to your home page by adding it to the code:
1. Go to Online Store, press Actions and select Edit Code.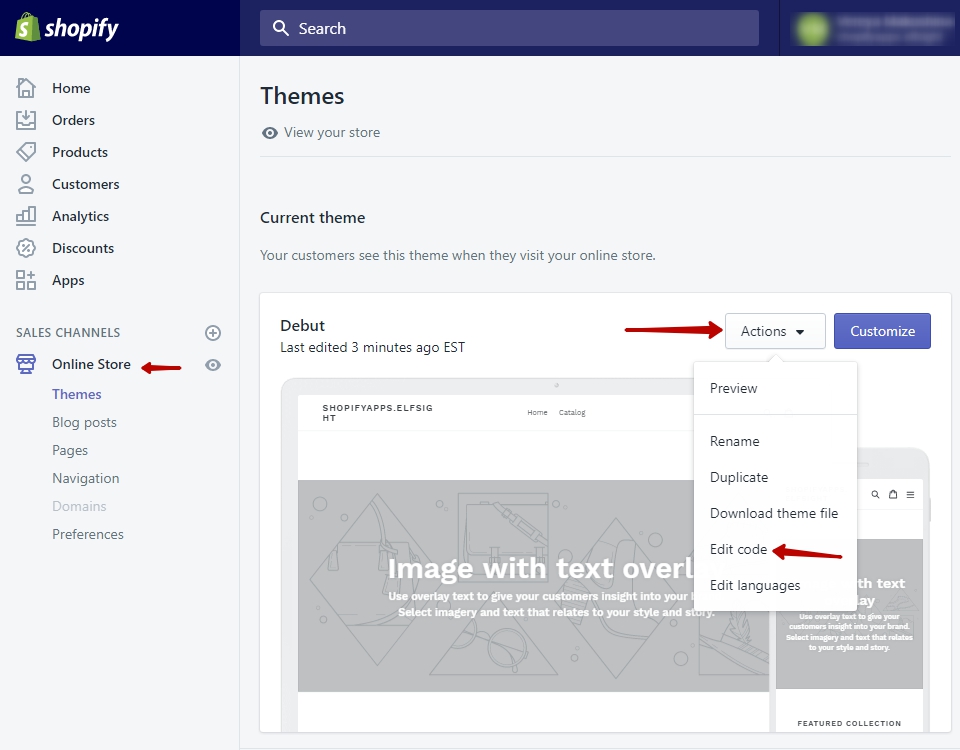 2. Select home page template from the list of templates. Depending on different themes, it is called either index.liquid or page.liquid.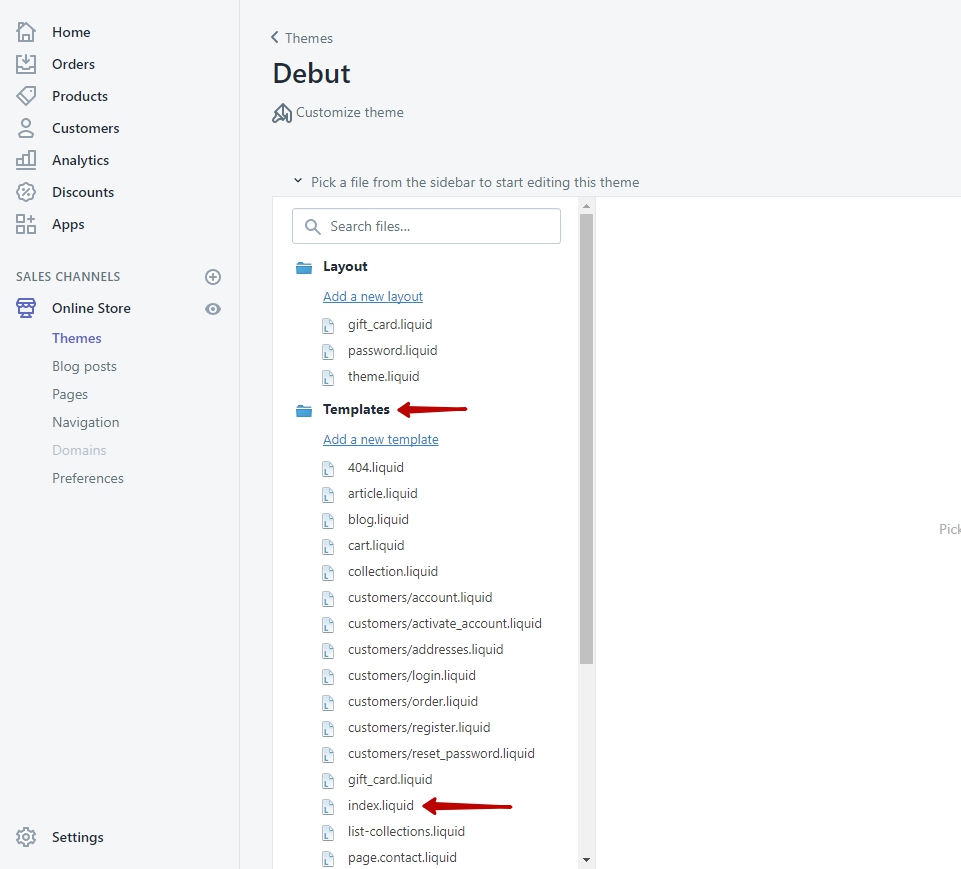 3. Click on the template's name and insert the installation code onto the page that opens.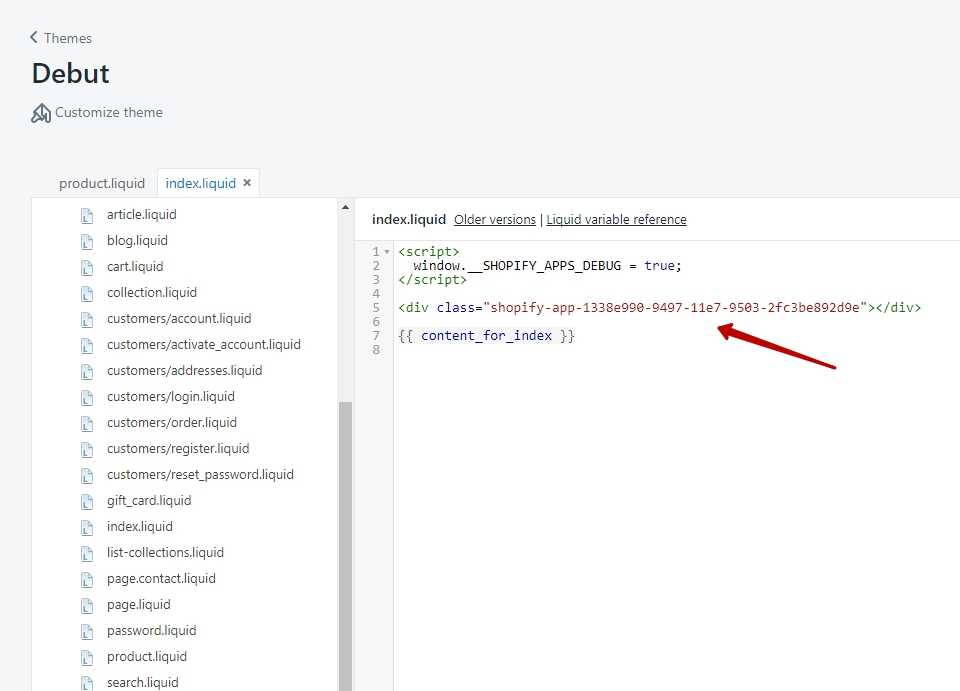 Still got questions?
If you need any further assistance, contact our very helpful
Support Center
and we'll be happy to answer any questions. Just expect a response during our working hours (from 10 a.m. to 7 p.m. CET, Monday through Friday).