Make your webpage even more catchy with an Elfsight widget!
Where to find your widget installation code
First things first, so let's find out where to get the installation code for your widget.
There are two ways to start using Elfsight Apps – either to download the app extension from BigCommerce Apps Marketplace, or to create your widget directly in our Elfsight Apps service. However, with both ways the process is the same – first you need to create and save your widget, and after you do it, you'll be redirected to widgets' list screen:

Click on Add to Website, and you'll see the popup window with two lines of code. These lines are the installation code for your widget: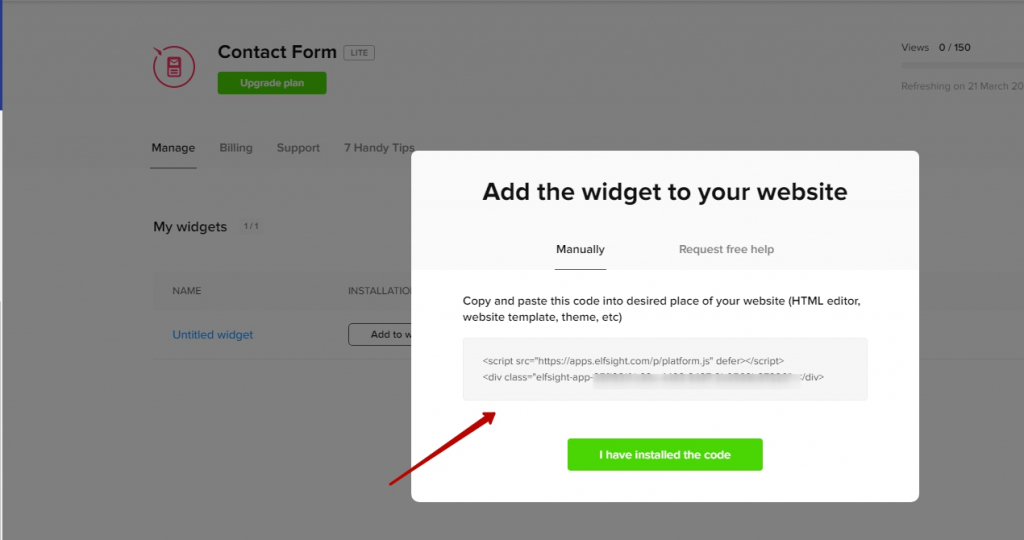 Now that we know how to get the installation code let's move on to the installation process as such.
Adding your Elfsight Widget to a specific page
Sometimes you only need to display your widget on one specific page. Let me guide you through this process step by step, with the Contact Form widget as an example.
To add the widget to a specific page, you need to go to the list of your available pages. To do it, click on Storefront, and then select Web Pages section. You will see the list of your website's pages:

To add the Contact Form widget to Contact Us page, please, click on the three dots in Action field, and then click on Edit:

Click on HTML button to open the page's HTML editor: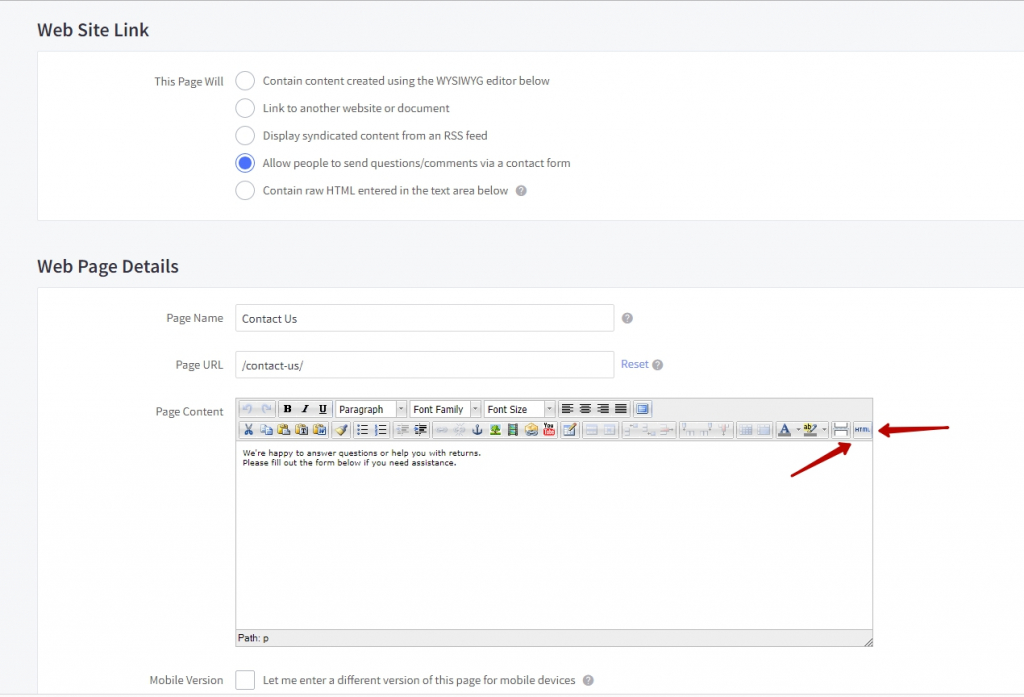 Paste the widget's code to the HTML Source Editor window and press Update: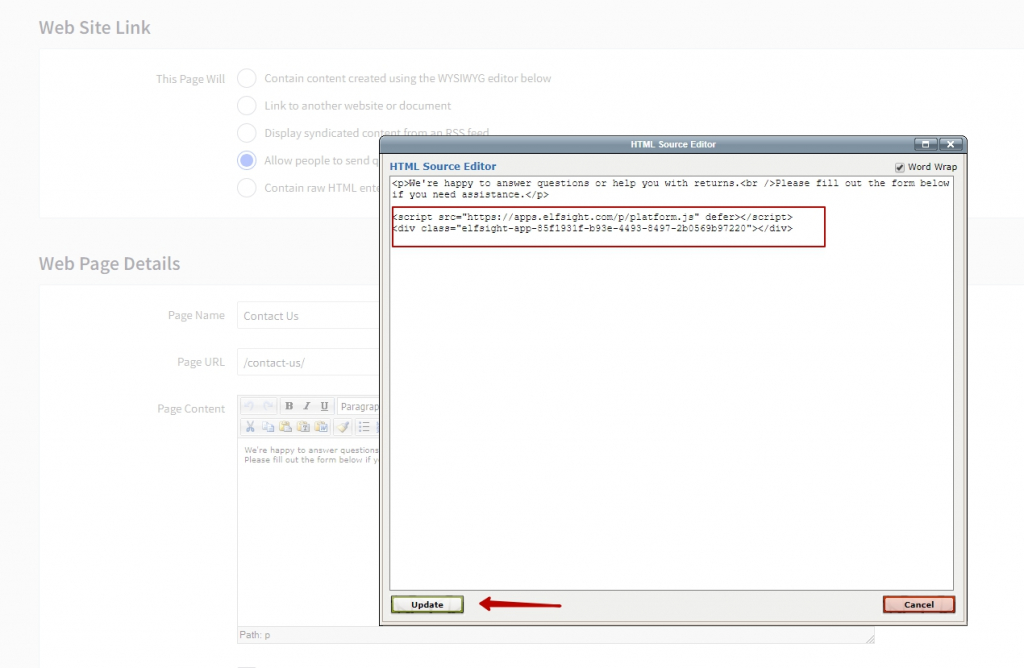 Press Save & Exit after you add the code: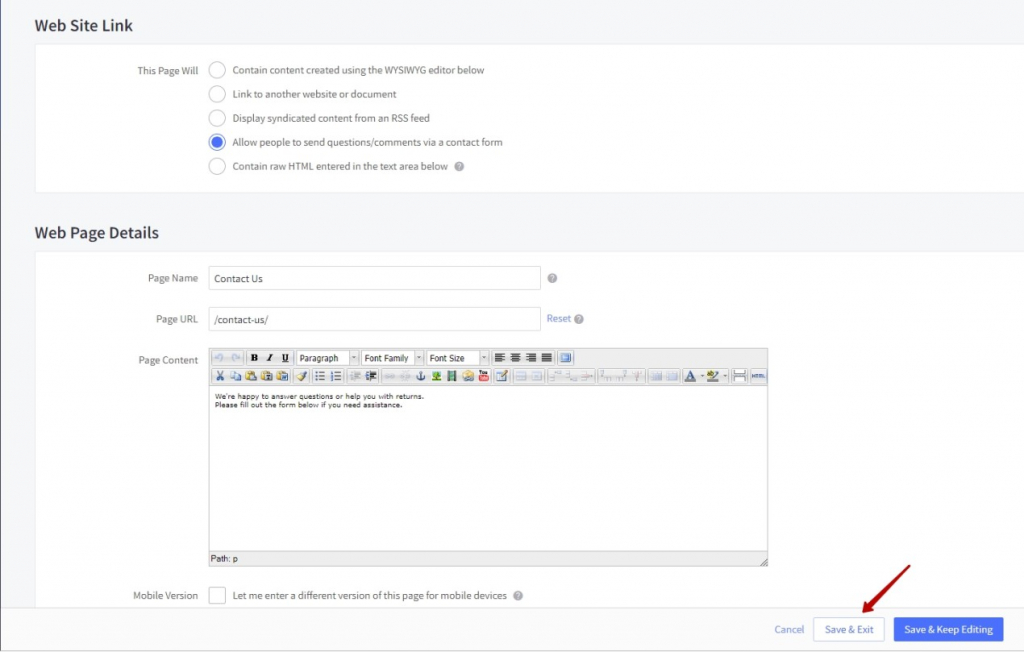 Go to the page to check your widget's appearance: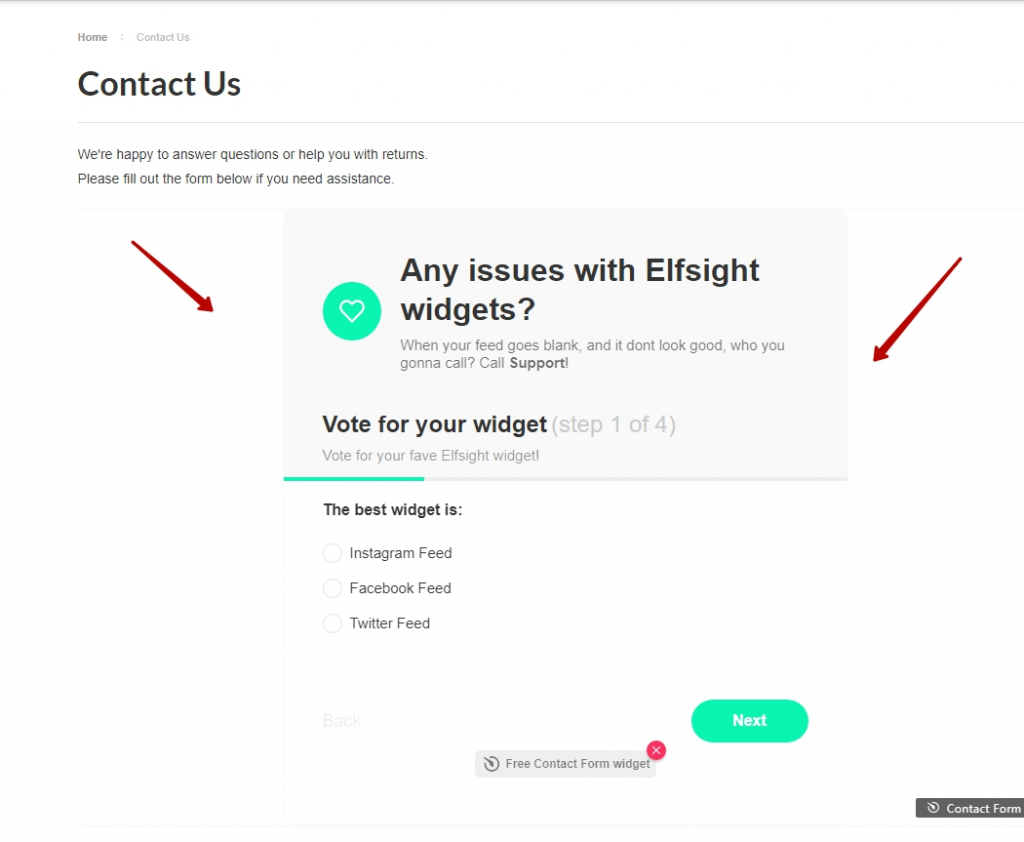 Try Contact Form for free
Check all features and find out the coolest look of the Contact Form on your website.