A step-by-step guide on adding an Elfsight widget to a Shopify website homepage
Where to find your widget installation code
After you download one of Elfsight apps from the Shopify app marketplace and press Accept Charges, you'll have to create and save your first widget. After you save it, you'll get the installation code that you need to add to your Shopify webpage to make the widget display.
To get the code, go to Apps section of your Shopify admin panel, and click on the name of the app in the list:

You will get to the app's editor with the list of widgets. Please, click Install to get to the installation screen: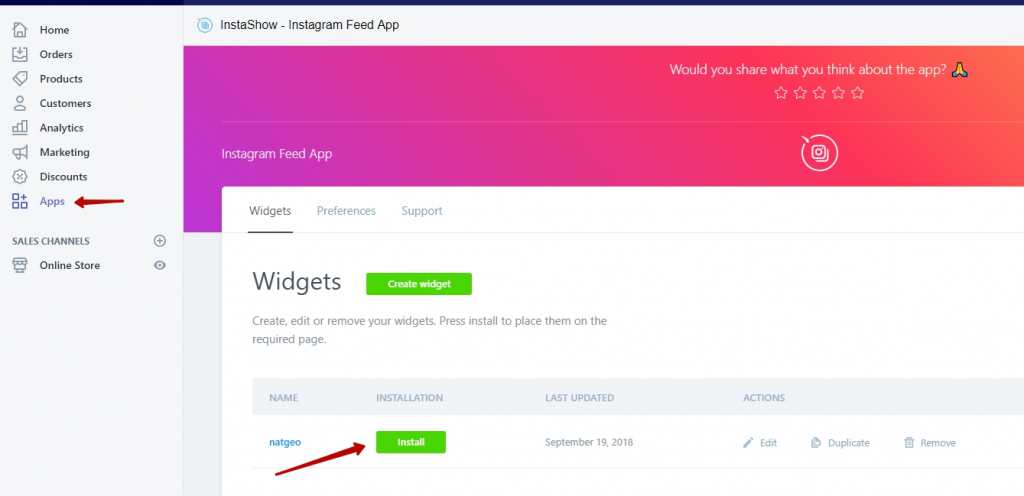 Once there, you need to click on the installation code in the grey box to copy it: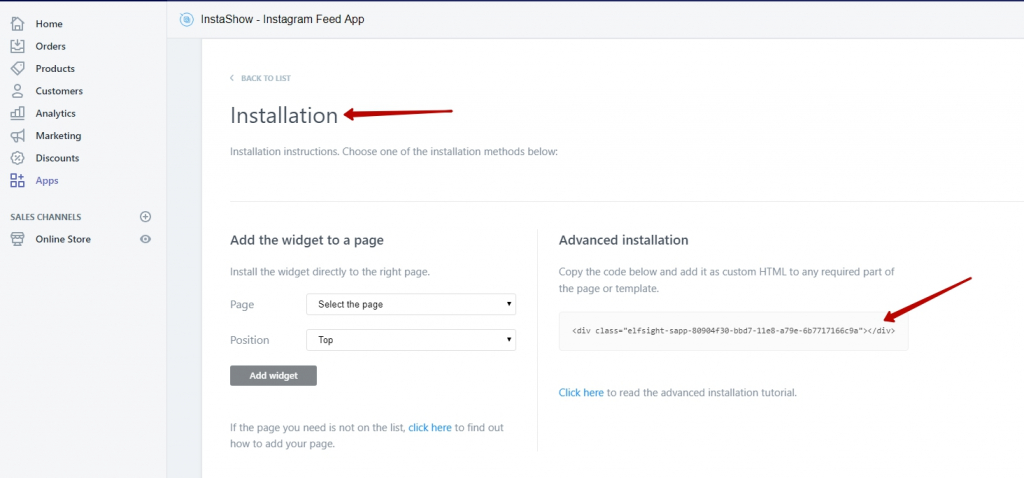 Now that you've copied the code, you can go ahead and install the widget. There are two ways to install the widget to your Shopify home page – the easier way is to install the widget via the visual editor and the harder way is to add it directly to the code. So let's take a look at the installation process in detail.
Option 1 – Installing your widget via the visual editor
Go to Online Store and press Customize to edit the site's theme.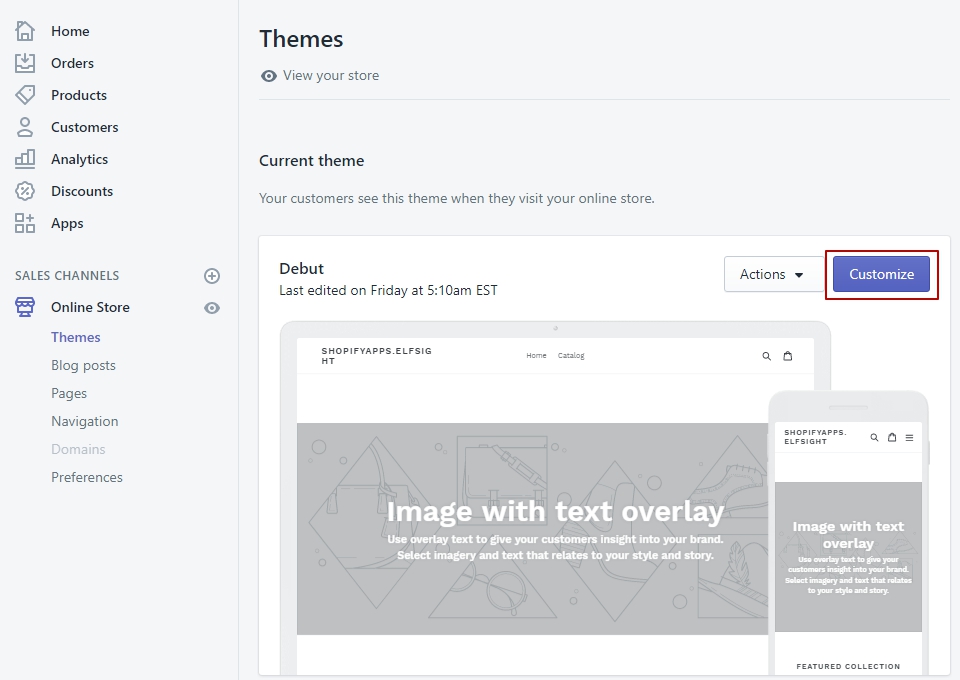 Click Add Section in Sections menu.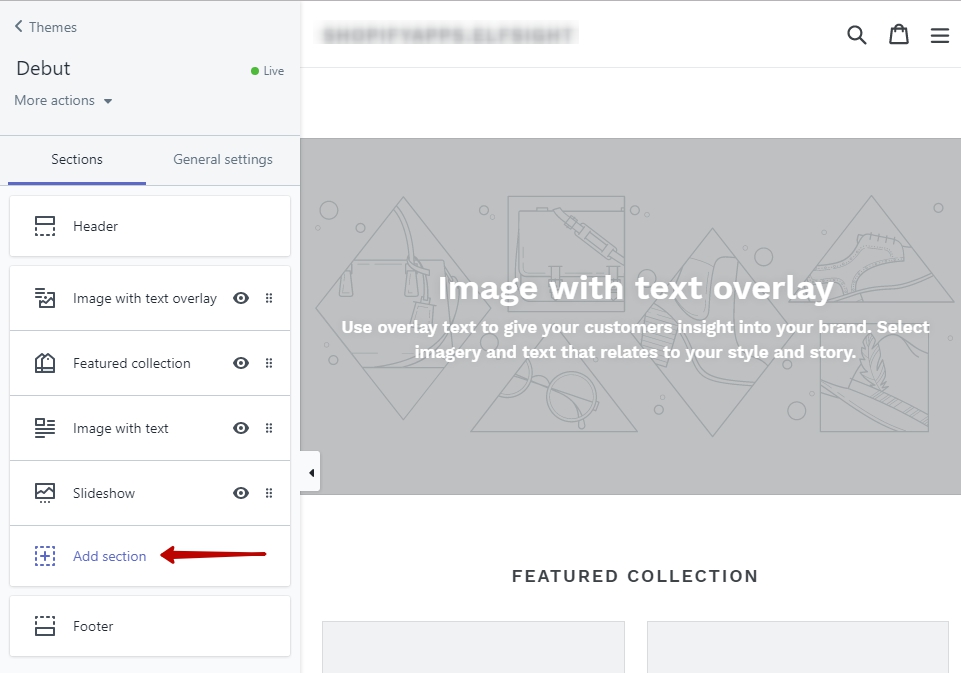 Press Custom Content in the list of sections and press Add.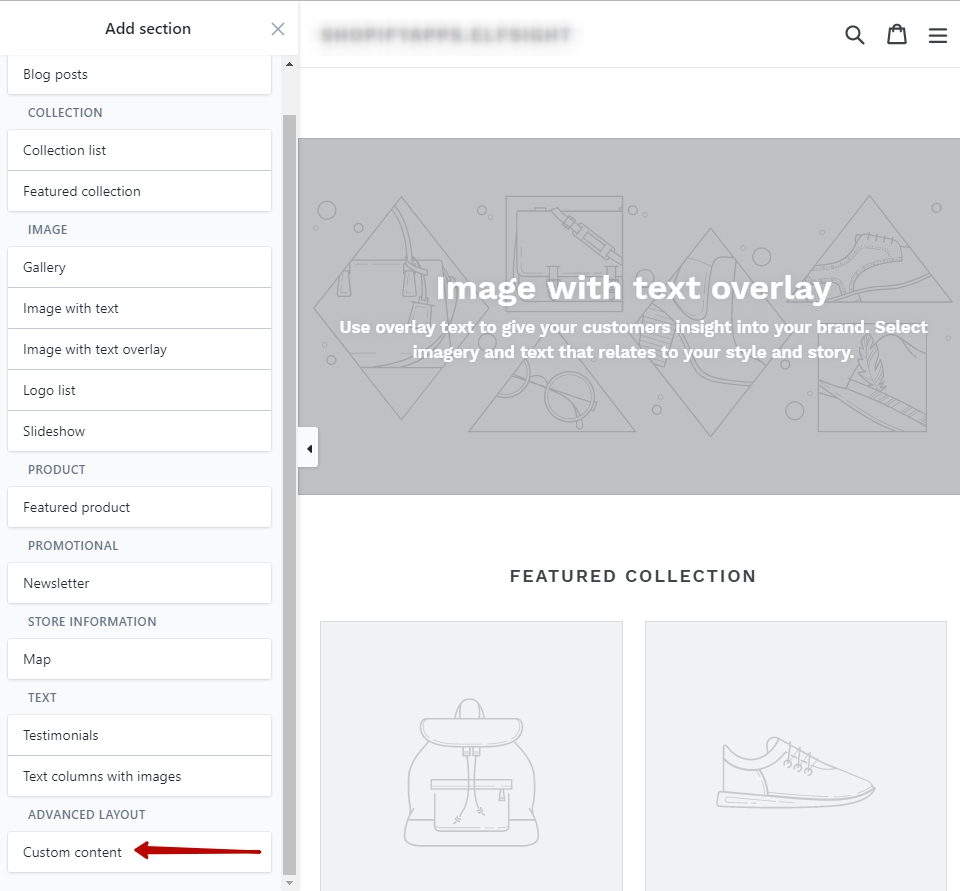 Enter the feed's title in Heading section, if necessary, or just leave this field blank and press Add Content.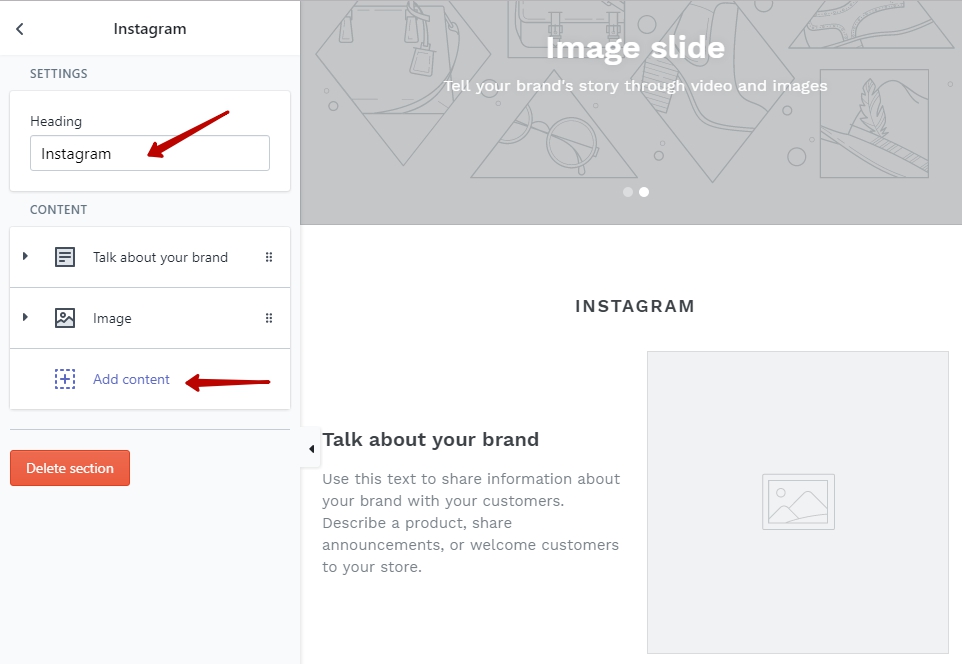 Select Custom HTML option from the list.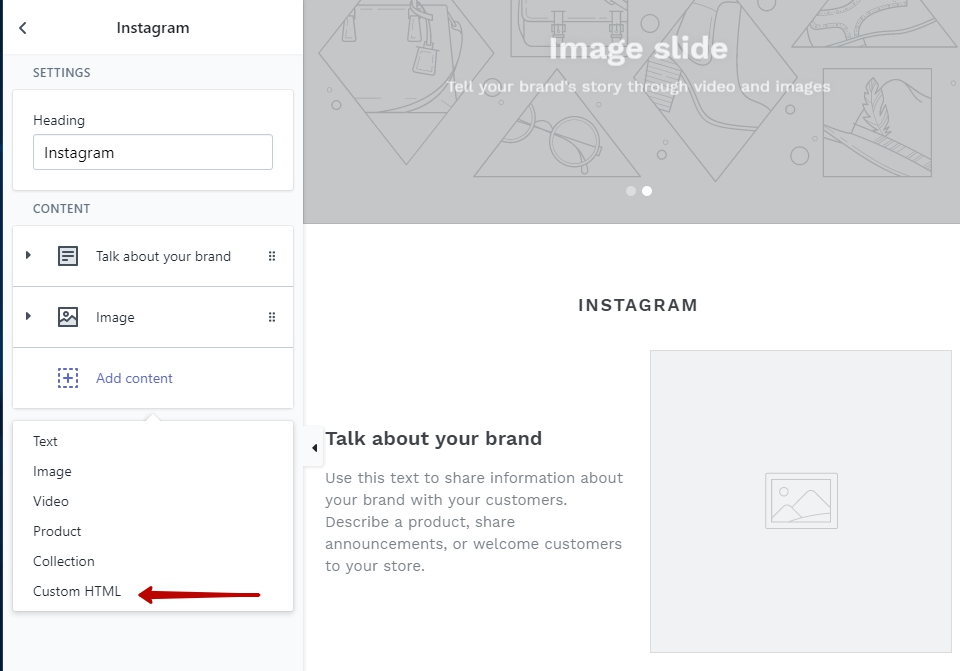 Paste the installation code to HTML field and press Save.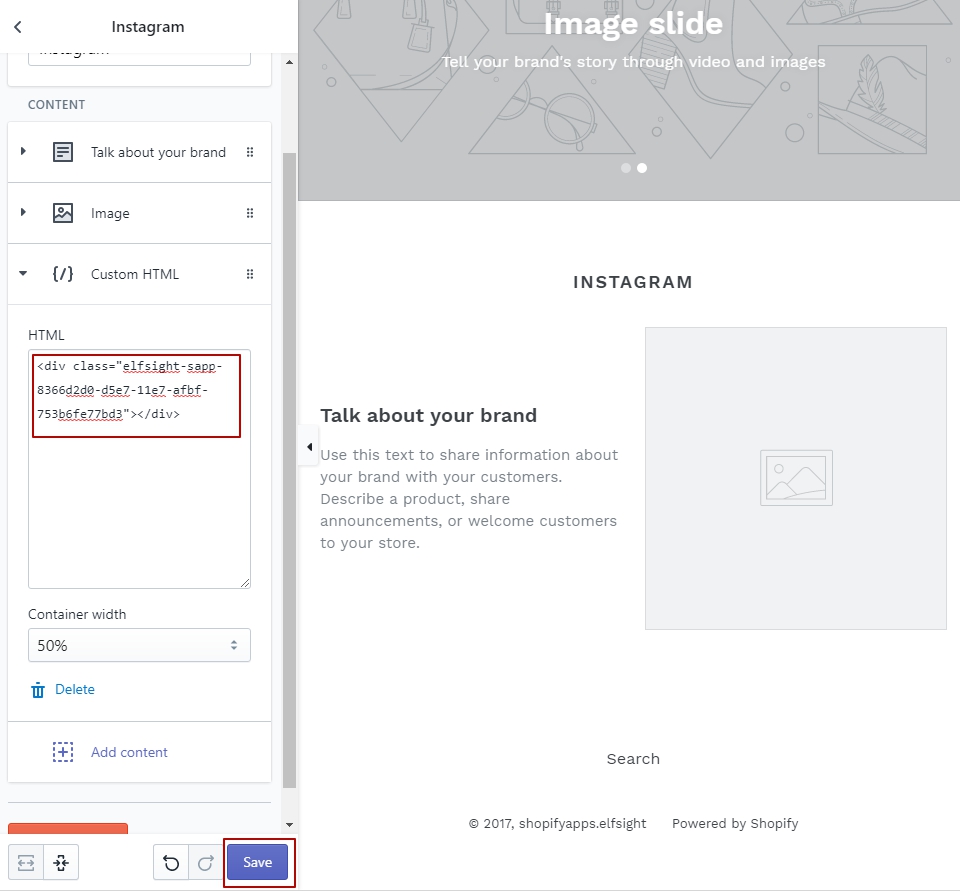 Check out the feed on your homepage!
Option 2 – Installing your widget by adding it directly to the code
This is what you need to do to install the widget directly to the code:
Go to Online Store, press Actions and select Edit Code.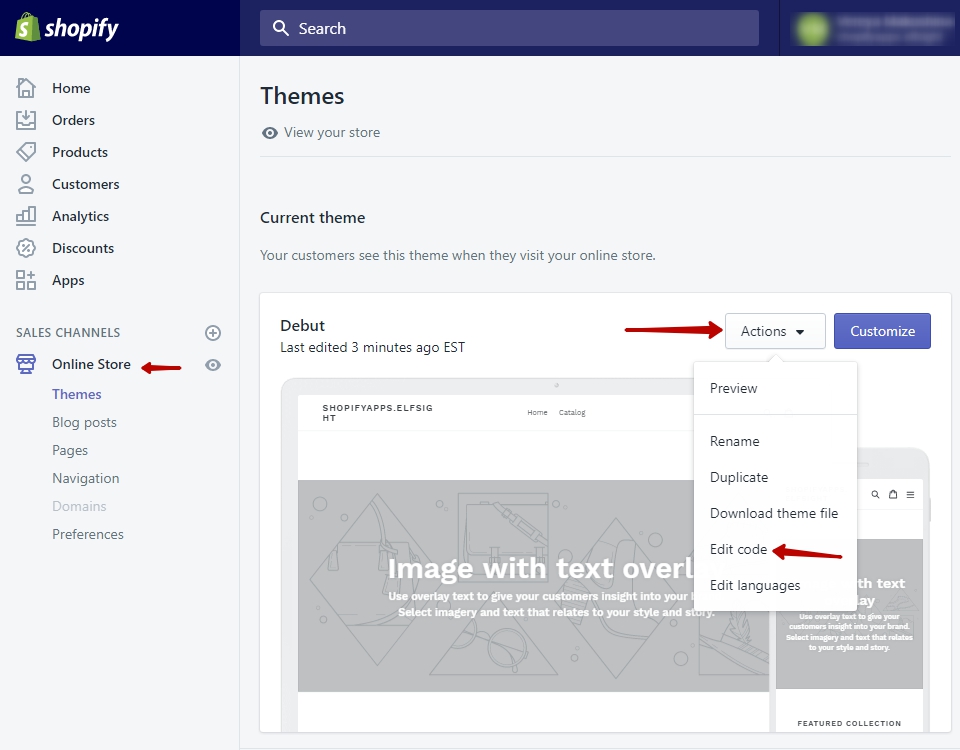 Select home page template from the list of templates. Depending on different themes, it is called either index.liquid or page.liquid.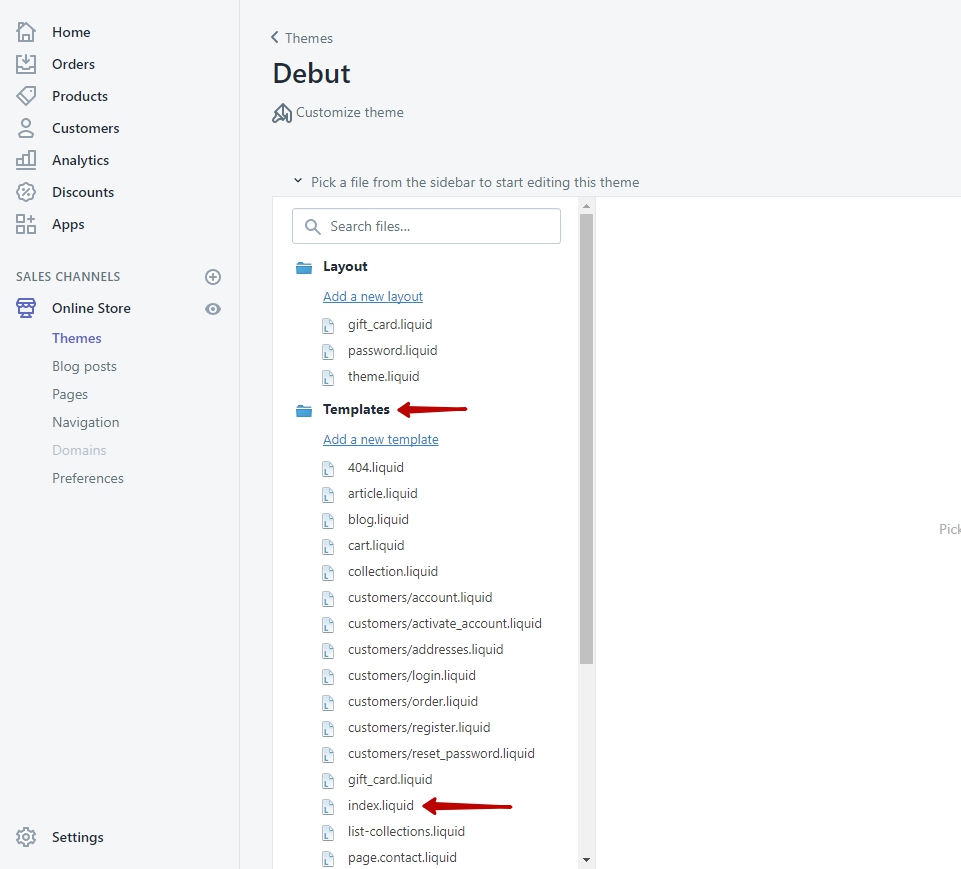 Click on the template's name and insert the installation code onto the page that opens, to the area where you need to display the widget.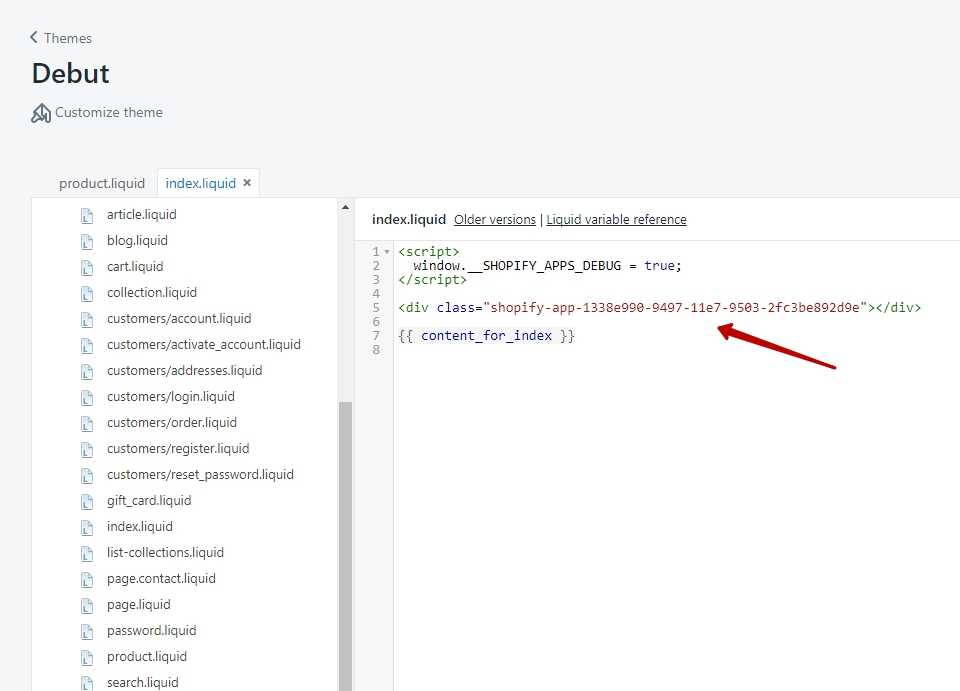 Save the changes and enjoy the beautiful feed on your homepage!