A brief tutorial on adding a customer testimonial in your Elfsight Testimonials Slider widget
Real-life user testimonials can either make or break a business, that's why merchants and service providers aim to gather as much feedback as possible. Developing a tool that allows to display the great things your customers have to say about you makes perfect sense.
However, we also realize that even though we do our best to give the highest quality service to our customers, mistakes will happen, and some feedback that we get can be – ouch! – a little touchy 🙂 So in the light of this we have specifically designed our Testimonials Slider in a way that allows you to show just the kind of feedback you need – by hand-picking it and adding each user review in your widget's editor.
So how do you make a testimonial display in Elfsight Testimonials Slider?
First, you need to click on the name of the widget in the widgets list in and go to Content tab of the settings panel: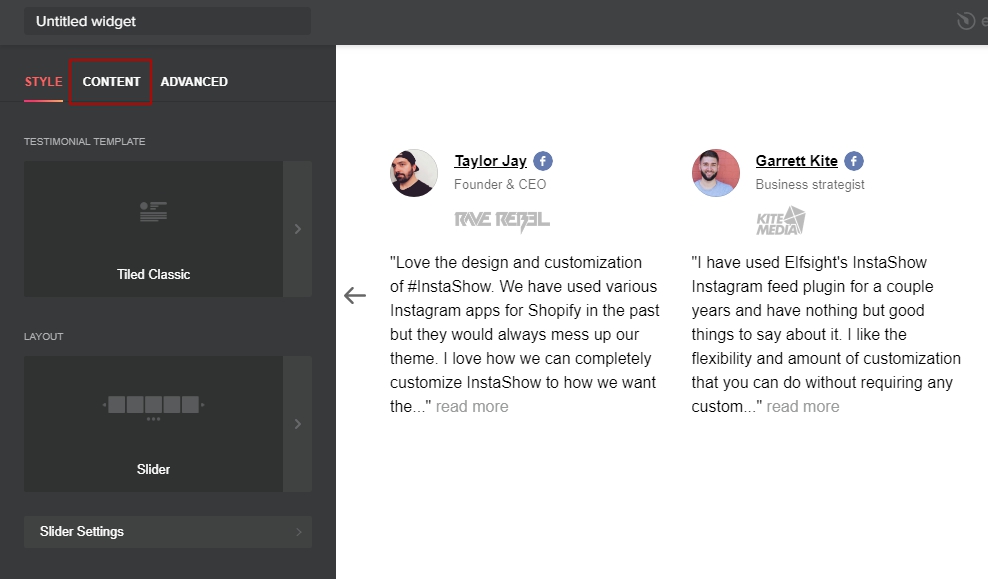 This is the tab where you can add your testimonials. Before you start, you need to click on Remove button to remove Elfsight testimonials from your widget. When you have deleted the default testimonials, you need to click on Add to start adding your own ones. Also, here you can change the language.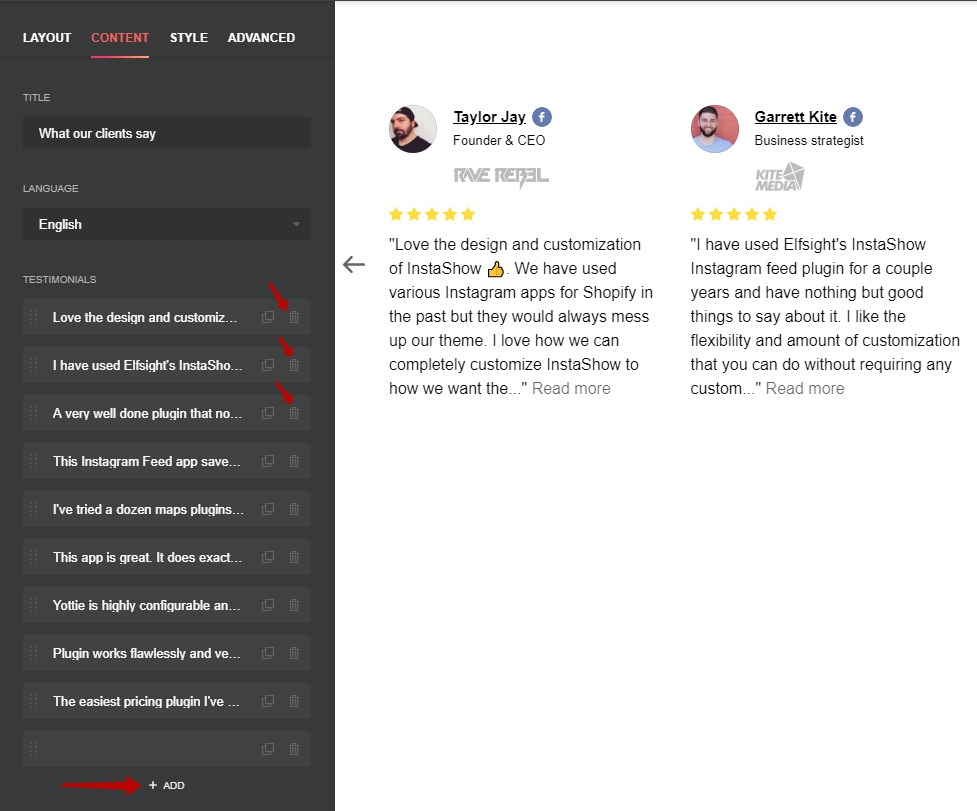 Once you click on Add, you'll get to testimonial editor screen. You need to fill out all the fields of the form – enter the testimonial text, its author's name and the link to their social profile. If necessary, you can also add the author's website URL, and upload their image from the files saved on your computer: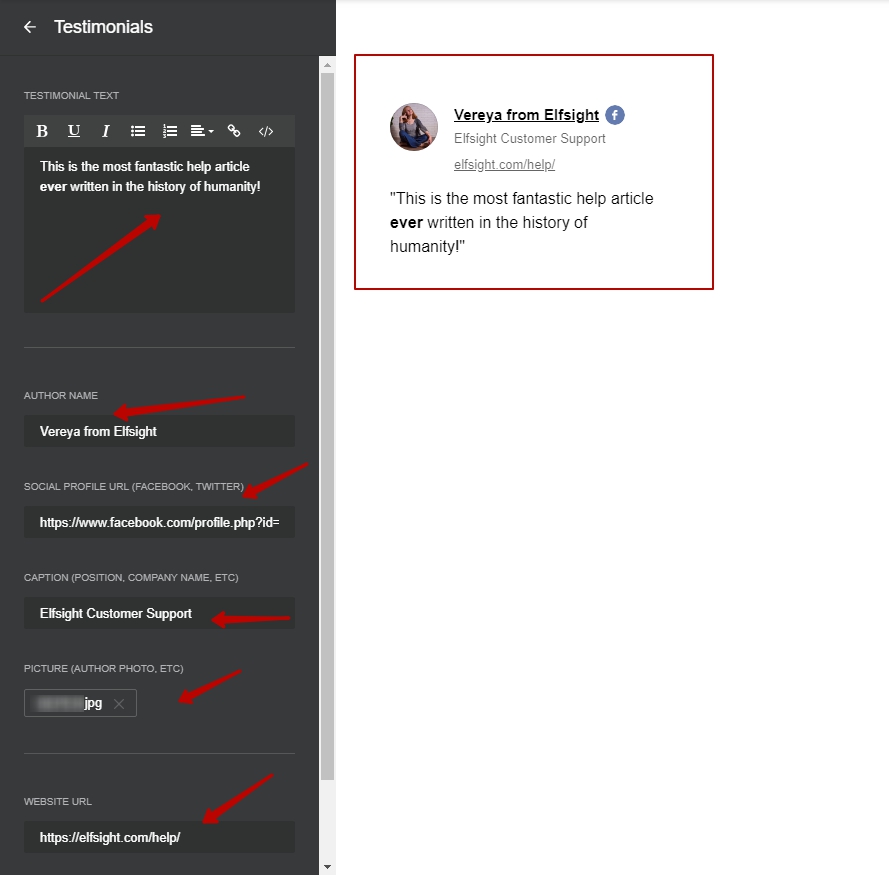 Also, there are two settings left at the bottom of the tab – instead of the author photo, you can upload a company logo and add up to 5 stars or hide them all by pressing None button: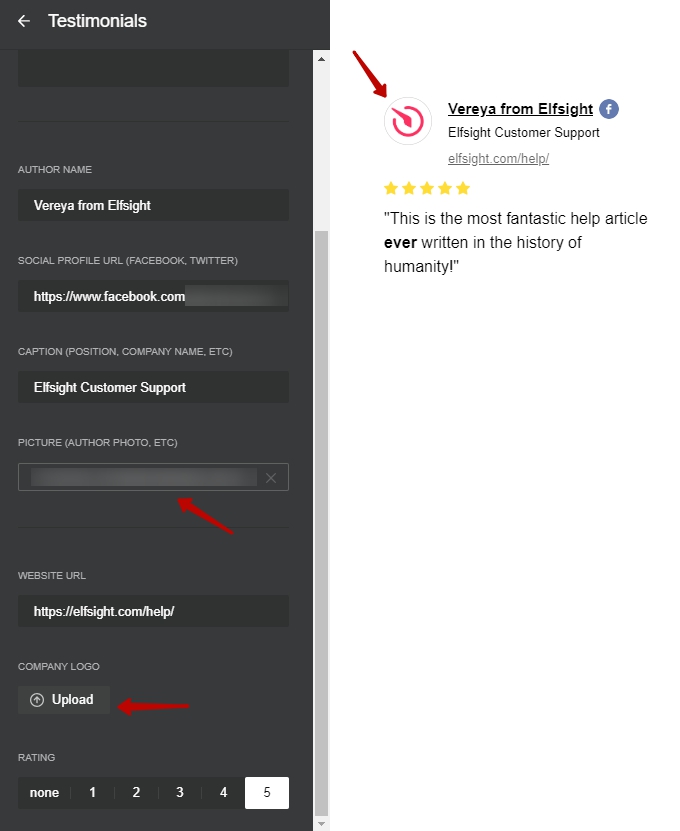 After you've filled out all the fields you need, press Save and here's your custom testimonial: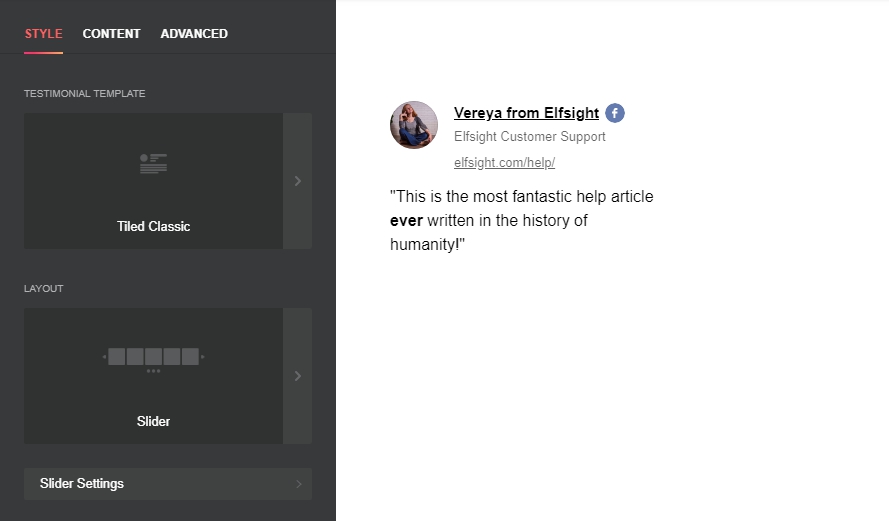 After you've added your first testimonial, you're welcome to add other ones, and use the options presented on Style tab to give your Testimonials Slider the perfect look!