Use custom billing options or remove billing options altogether to display your prices exactly the way you need!
We aim to create apps that suit practically anyone and almost any use-case, and our great Pricing Table app is not an exception to this rule. No matter what your pricing options are, you can configure your widget to display them in the best possible way.
By default, the app offers several recurring billing options, but you don't have to limit yourself to them. This article will explain how to remove the recurrent billing options altogether, and how to set your own ones.
Removing recurrent billing options
To display your prices as a one-time offer or fee, go to Content Tab of your widget's settings, and click on the name of the pricing offer you need to edit: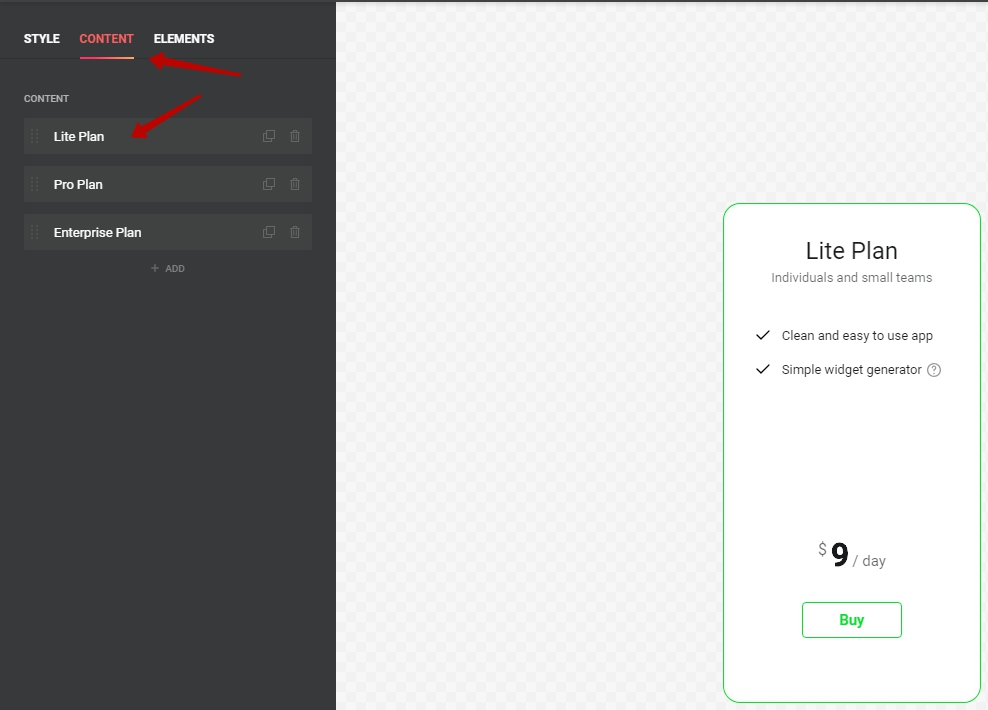 You'll be redirected to the screen where you can edit the settings of the plan you've chosen. Once there, you need to click on Price: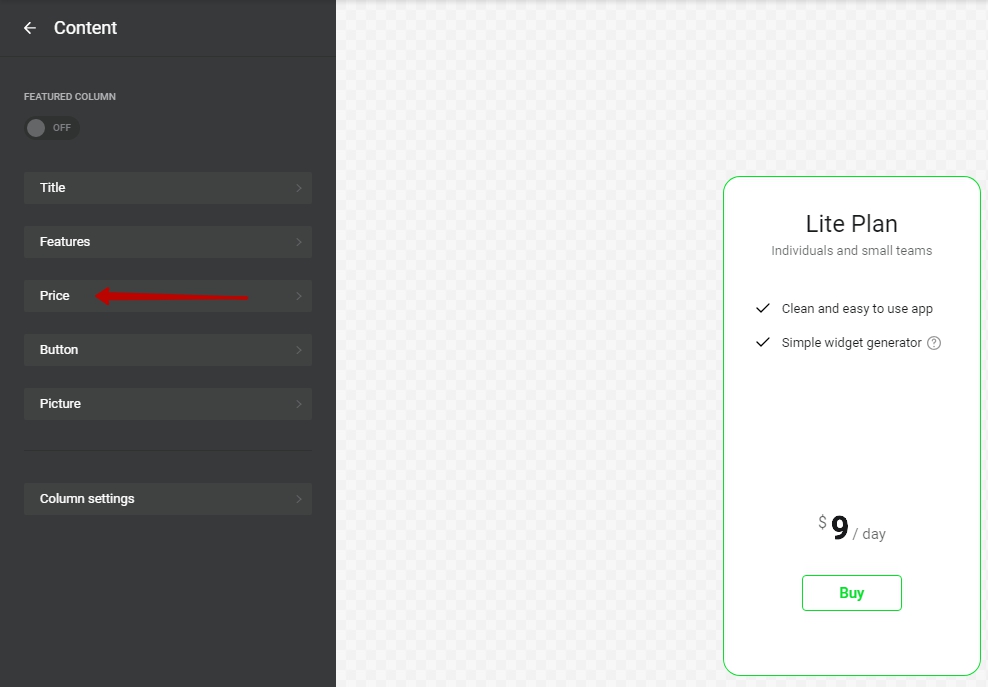 You'll see the screen where you can edit the price settings. Find Price Postfix field, and remove the text from that field, leaving it blank. You can use Delete or Backspace button on your keyboard to do it: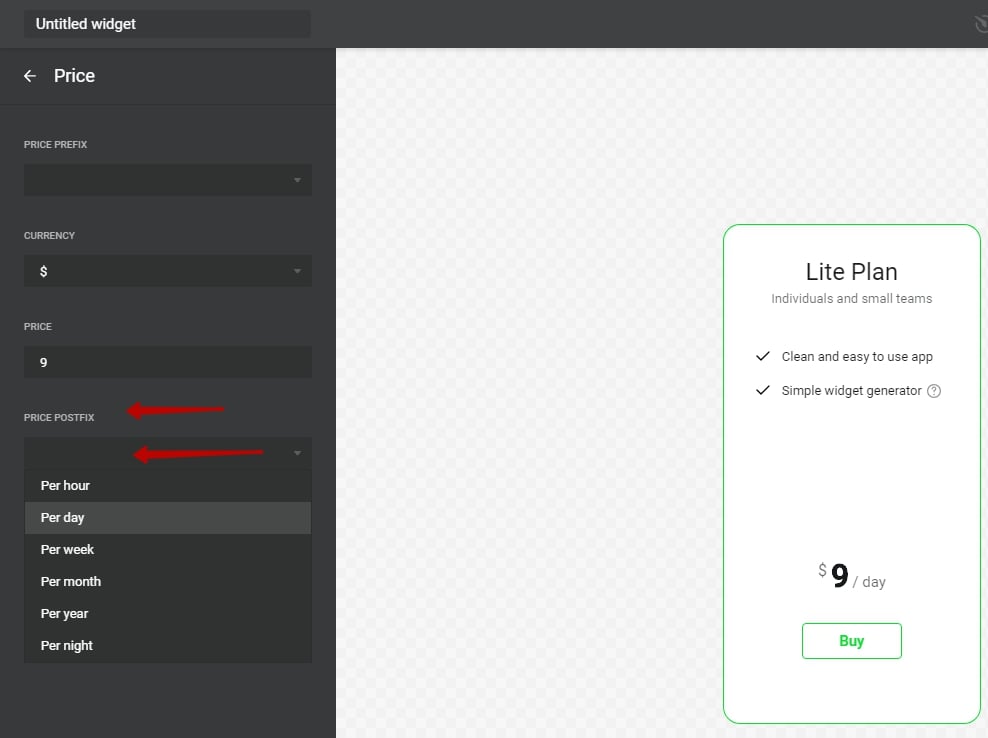 Save the changes, and your prices will be displayed with no recurrent options. Please, keep in mind that editing this field is edited for each column separately, so the changes you make will only be applied to the column you're editing.
Displaying a custom billing option
Now what happens if you need to offer your customers a billing period that is not featured in the list of our default ones? We have a workaround for that, too!
To display a custom billing period, go to Content Tab of your widget's settings, and click on the name of the pricing offer you need to edit: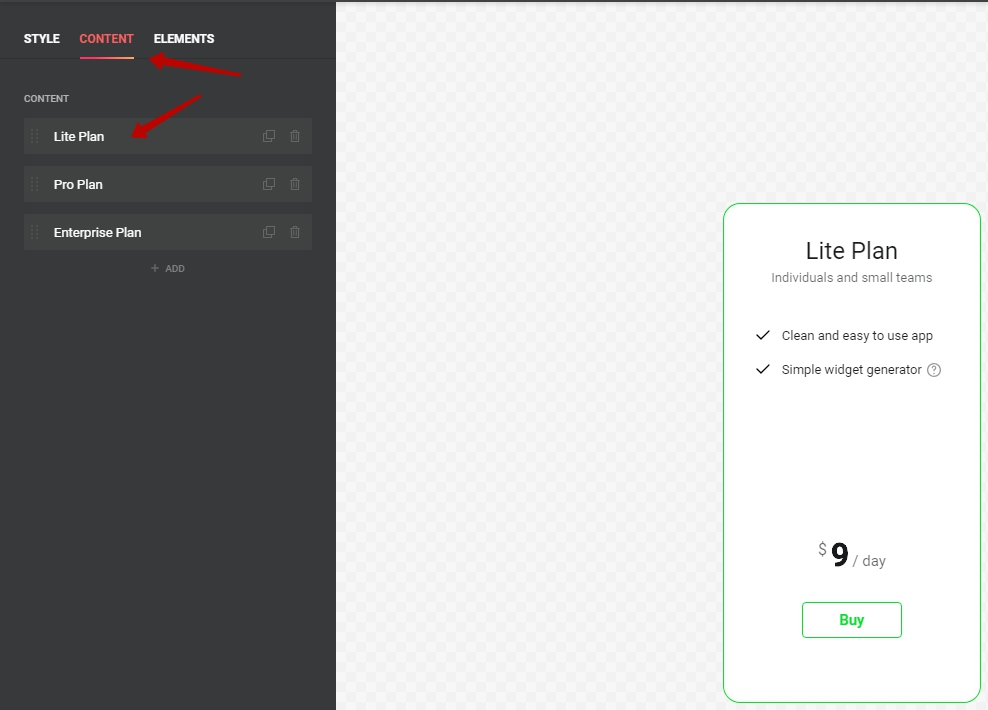 You'll be redirected to the screen where you can edit the settings of the plan you've chosen. Once there, you need to click on Price: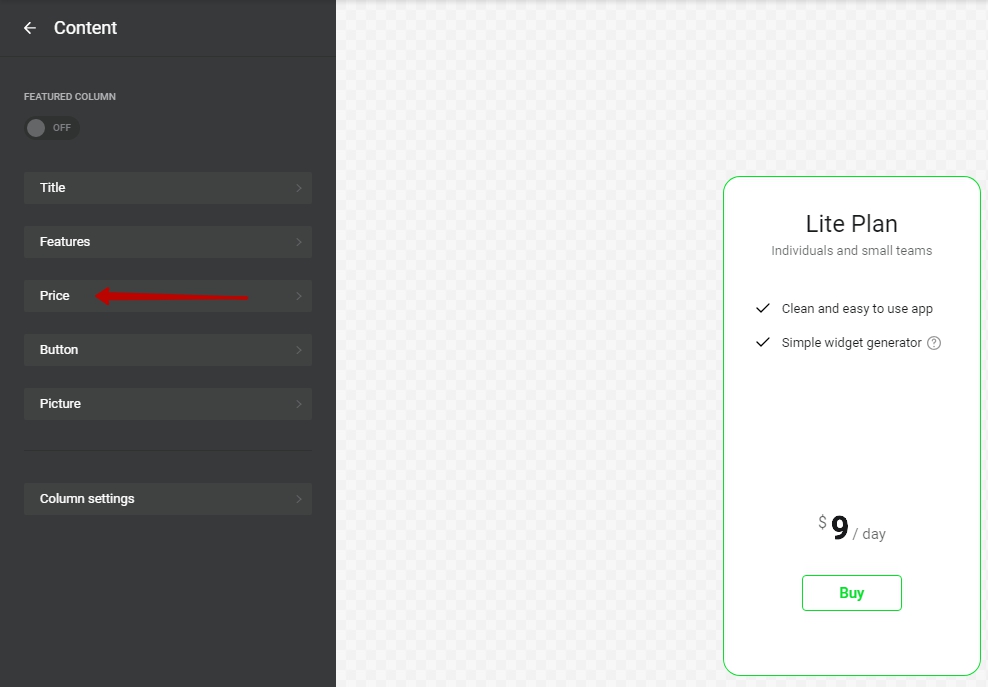 You'll see the screen where you can edit the price settings. Enter your custom billing period manually to price field right after the price and remove the text from that field, leaving it blank. You can use Delete or Backspace button on your keyboard to do it: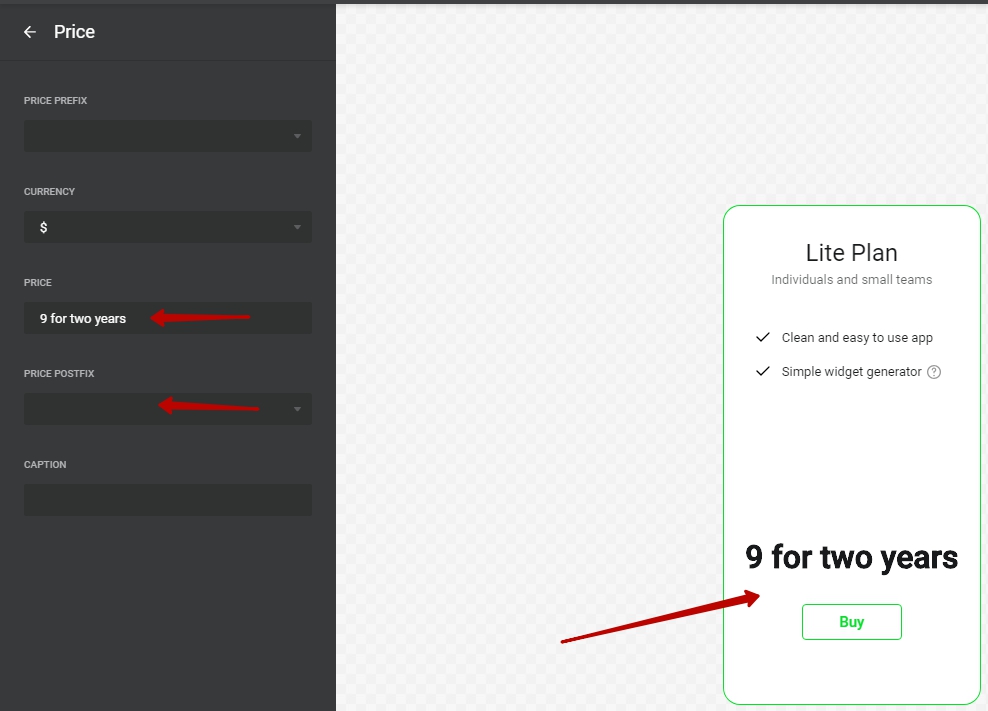 After you save the changes, the pricing plan will be displayed with your custom billing period: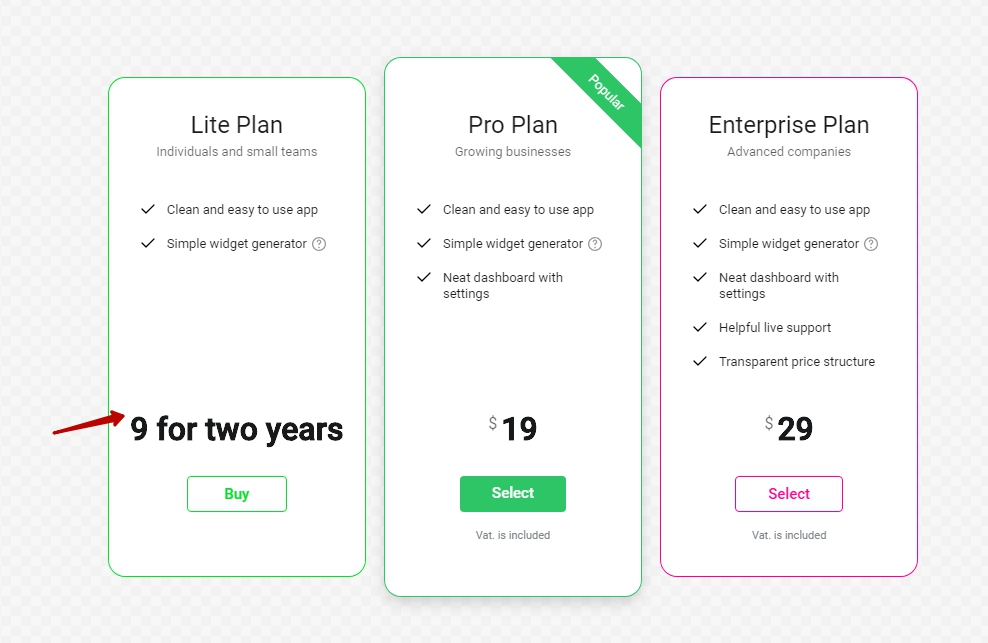 We hope that this article helps you set up your Pricing Table widget specifically the way you need! However, if it doesn't answer all of your questions, or if anything goes wrong during the setup, you can contact our Support Team at apps@elfsight.com and get all the help you need. 🙂