Display your Youtube playlists in a simple and convenient way!
Our stylish and functional YouTube gallery allows you to feature not only YouTube channels, but also playlists and single videos on your website. Setting a channel as the source is as easy as can be, but sometimes people get confused about getting a playlist to display, and so this article is going to explain just how to do it.
First, you need to open the widget editor and go to Source tab. Make sure that you've removed the default YouTube channel from YouTube Channel URL field. You can leave this field blank if you don't need to display a channel, or if you do, paste the channel URL here before you move on to adding a playlist to your gallery.
Next, you need to click on Add in Source Groups field:
You'll be redirected to a screen where you can create a new source group. To do it, enter source group name to Group Name field and paste the YouTube URL of the required playlist to Sources field. You will see the contents of the playlist displayed on the right: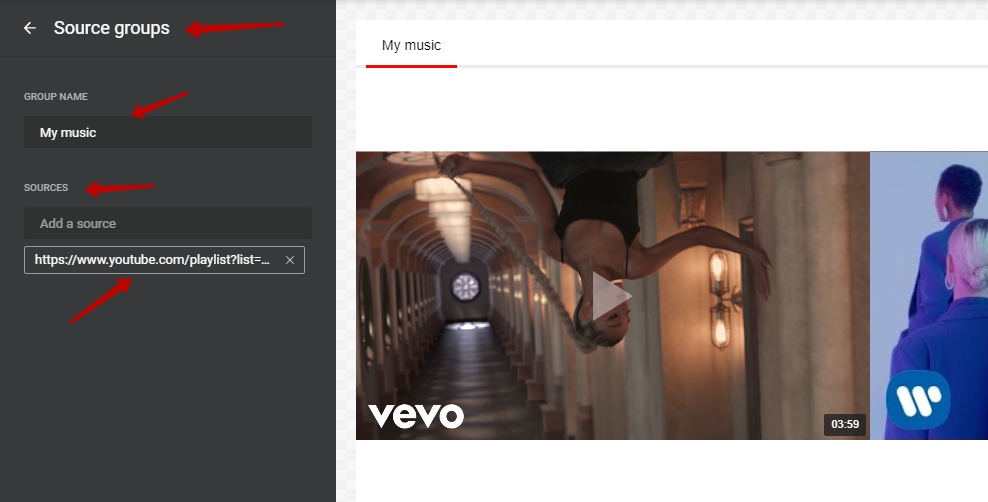 There's one tricky point here that's been a stumbling block for some people. Make sure that the link you paste to Sources field is the actual playlist link, and not the link to the first video in that playlist. If you've pasted the link, and only one video is displayed, it means that you must have copied the link to that video, and not the playlist link.
If you just copy the YouTube link from your browser, you will most likely get one video. Displaying a single video is also possible with our YouTube Gallery, but if you need a playlist, here's where you need to copy the link from: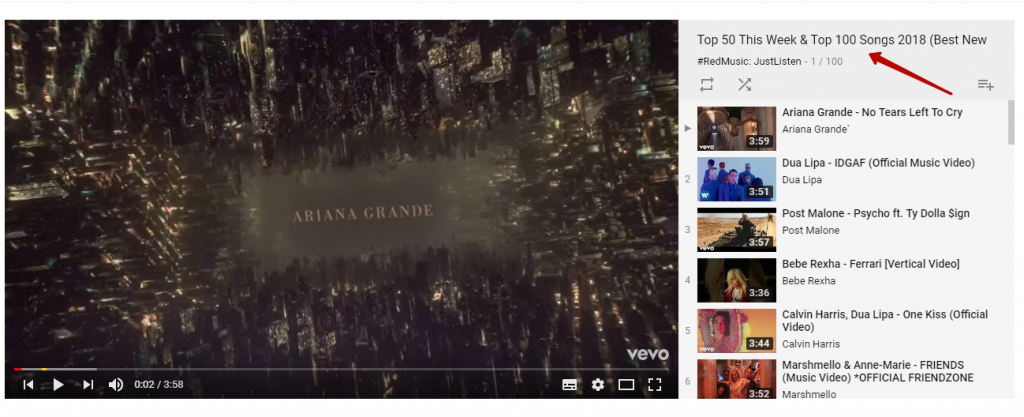 If you've noticed in the previous image, the name of the source group is displayed right above the videos. It's okay for most people, but if you need to hide it, this is how you can do it.
First, go to Layout tab of the widget's settings, and click on Groups: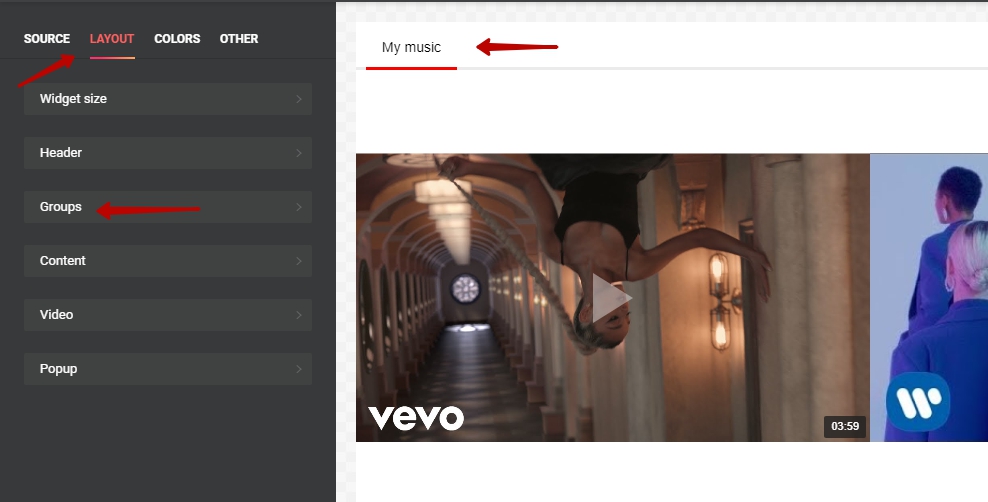 You'll be redirected to a screen where you can adjust Show Groups option. Set it to Off, and source group name will no longer be displayed above your videos: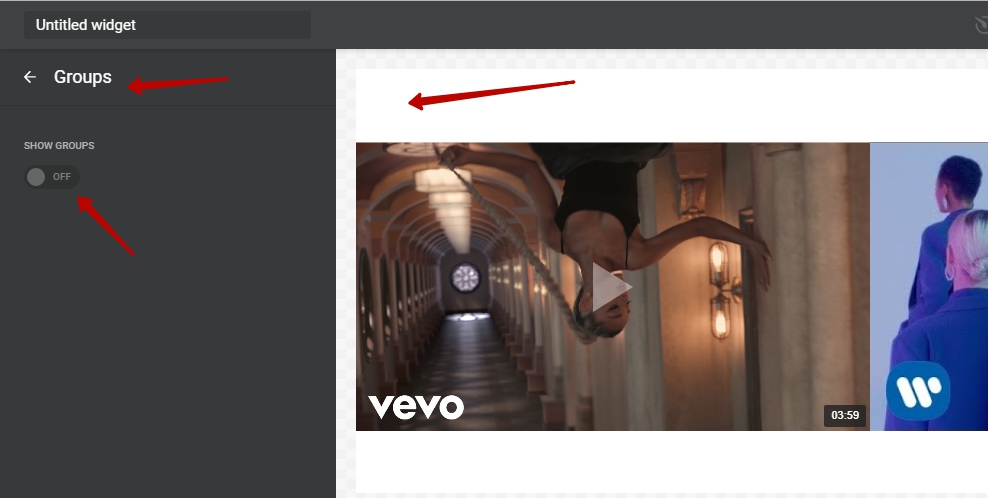 That was easy, wasn't it? 🙂
There's just one more thing I'd like to mention before I wrap up this article. The widget's pagination feature is switched to On by default, so you'll see the pages' counter below your videos: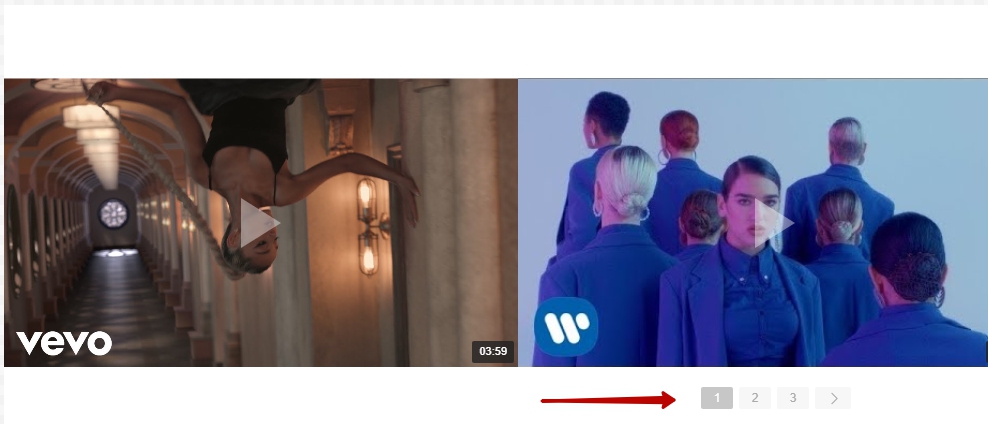 To turn pagination off, you need to go to Layout tab of the widget's settings and click on Content:
You'll be redirected to the screen where you can adjust the controls of your video gallery. You need to find the Pagination control (it's down the list, you'll have to scroll a little to find it) and set it to Off: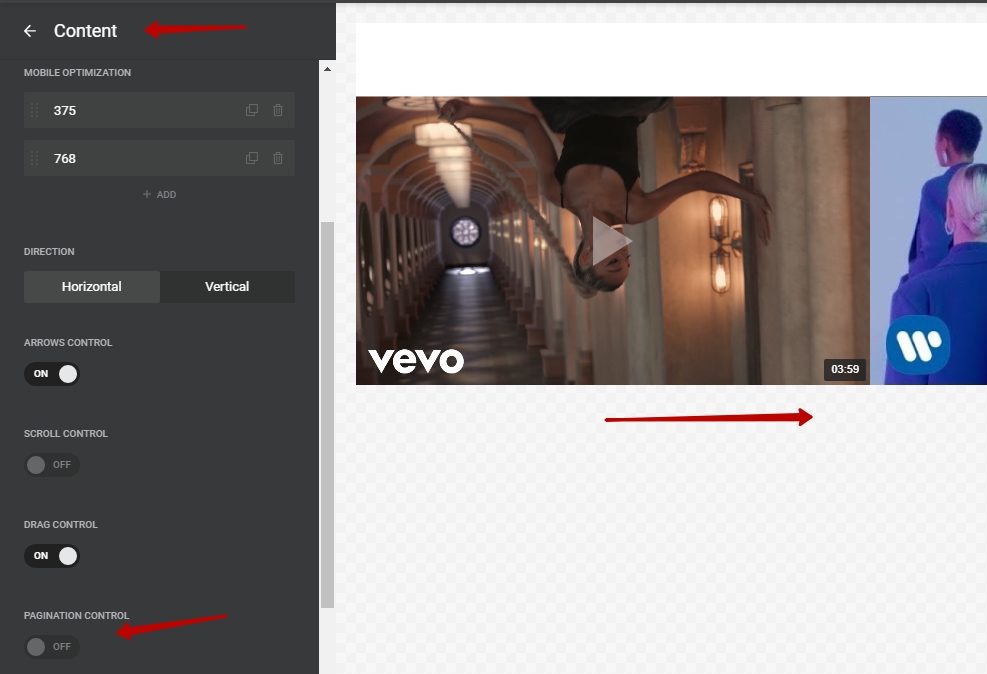 As you see, this will remove the pages' counter from your widget.
Now you can save the changes, get the installation code, add it to your webpage and let your visitors enjoy your fun and fascinating videos! 🙂
And if you have any questions that this article didn't answer, I'll be happy to explain all you'd like to know if you message me at apps@elfsight.com.
Cheers!