This tutorial will carry you through the customization process and show you that things are not complicated at all
We know that it's quite natural to be baffled by such an amount of settings and we will be just happy to simplify things for you. So let's make the first widget!
In your Elfsight account, after pressing Application button you will see My application section where all your saved apps will be kept.
The list below contains all available apps so you are very welcome to choose any you like:
If you don't have any saved apps you will see the whole list of apps to choose: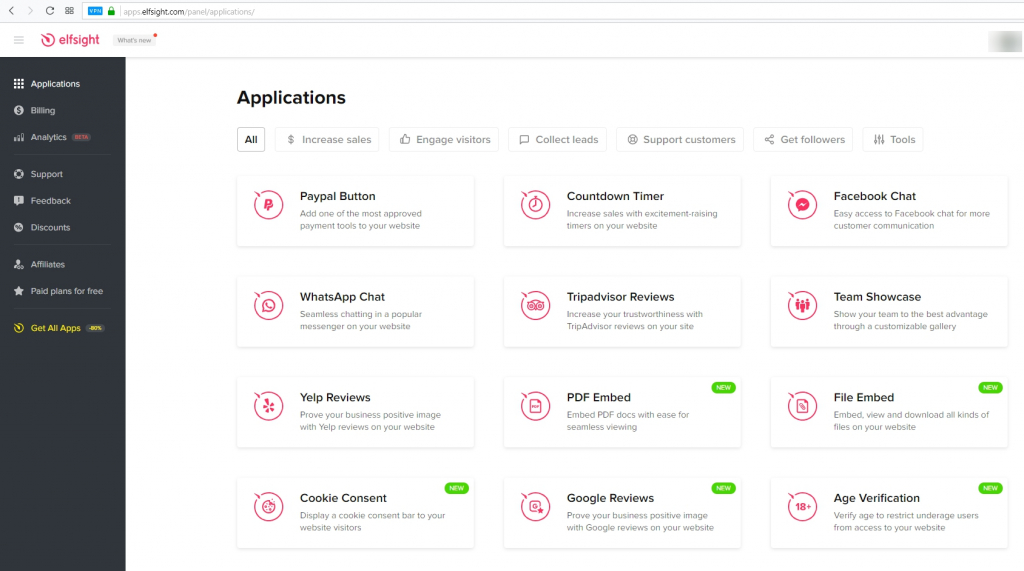 We've taken the Instagram Feed app as an example to show the customization process. Once you choose the app, it gets open and you get in the editor. The first thing is picking the template you like the most: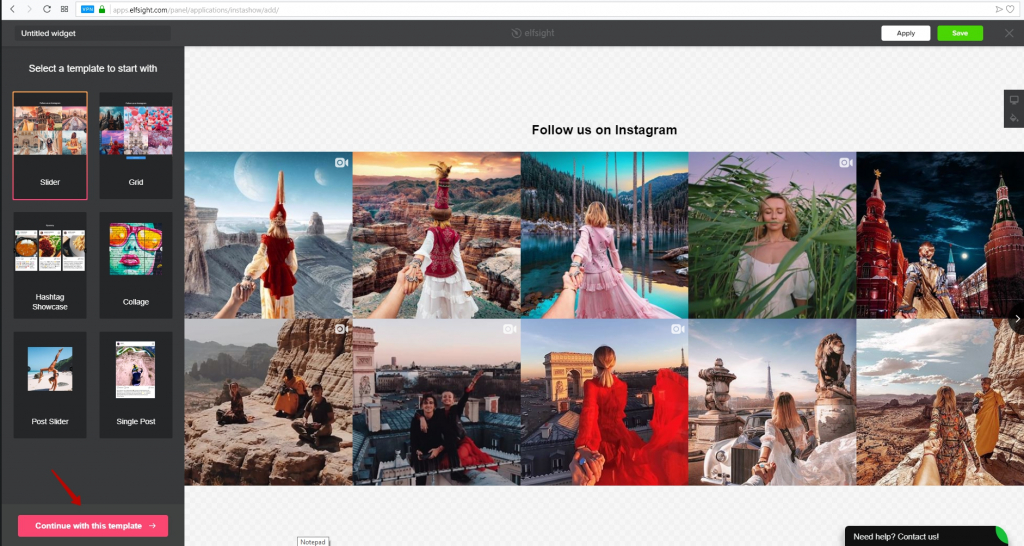 After that, you'll see several tabs with settings. The first one is the most important as it is to contain your own settings, in our case, we need to set Instagram username we'd like to display: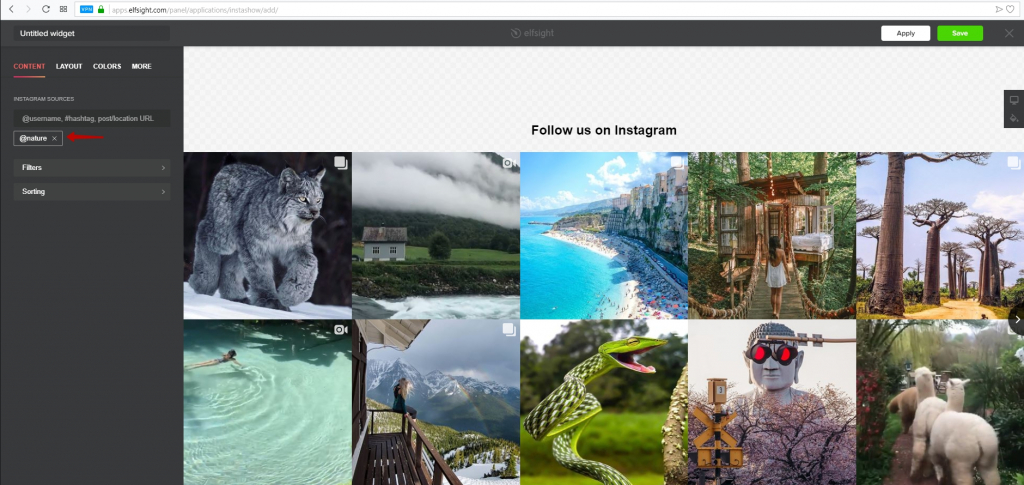 The second tab lets you customize a widget's appearance: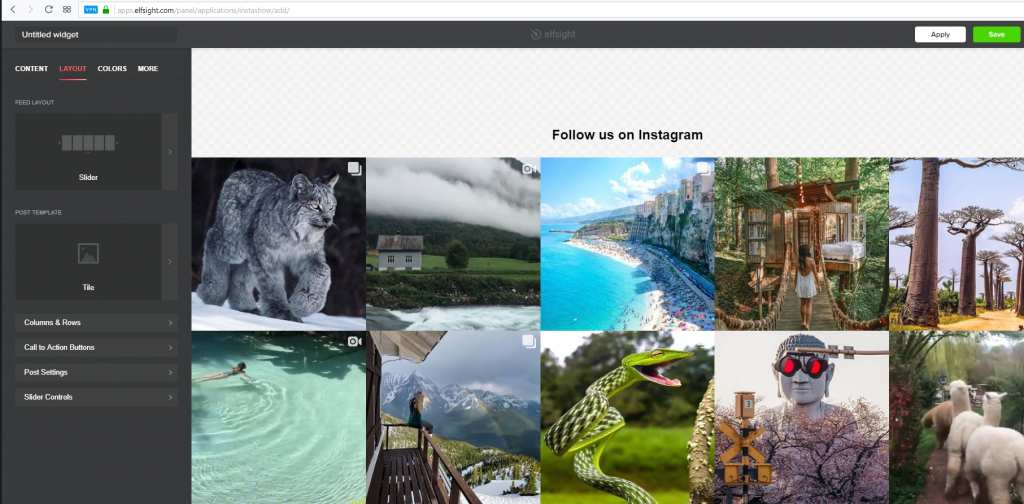 The third tab is all about colors – so you are welcome to play around with the settings to color parts of a widget the way you like: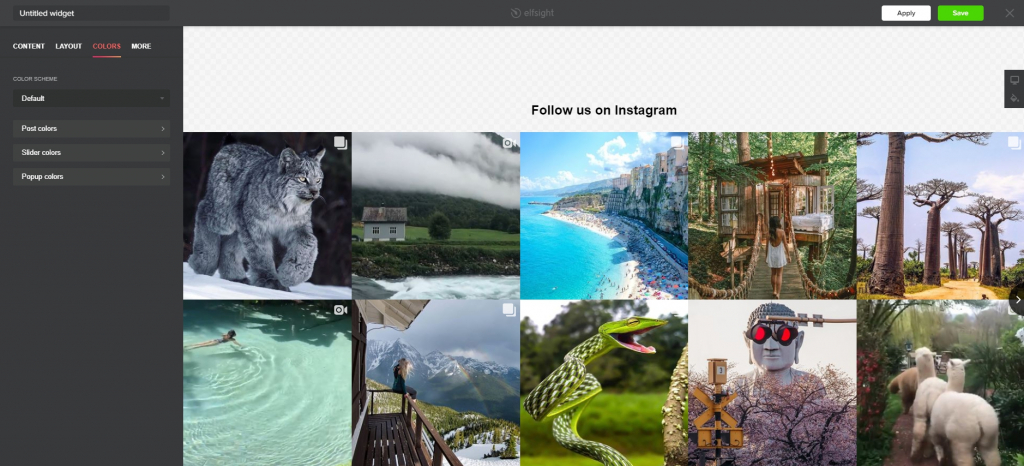 The last tab contains additional options for you to complete the customization process: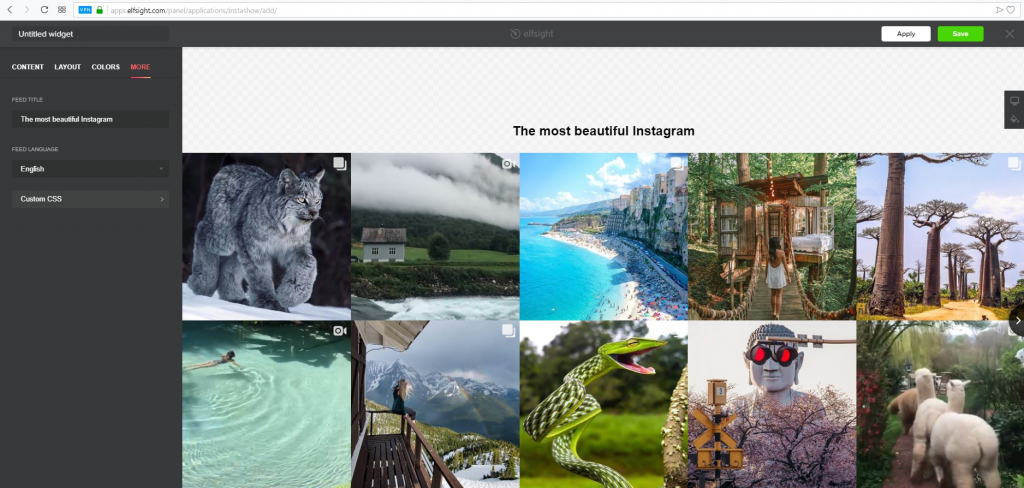 A widget is done! Don't forget to press Save button to save the result: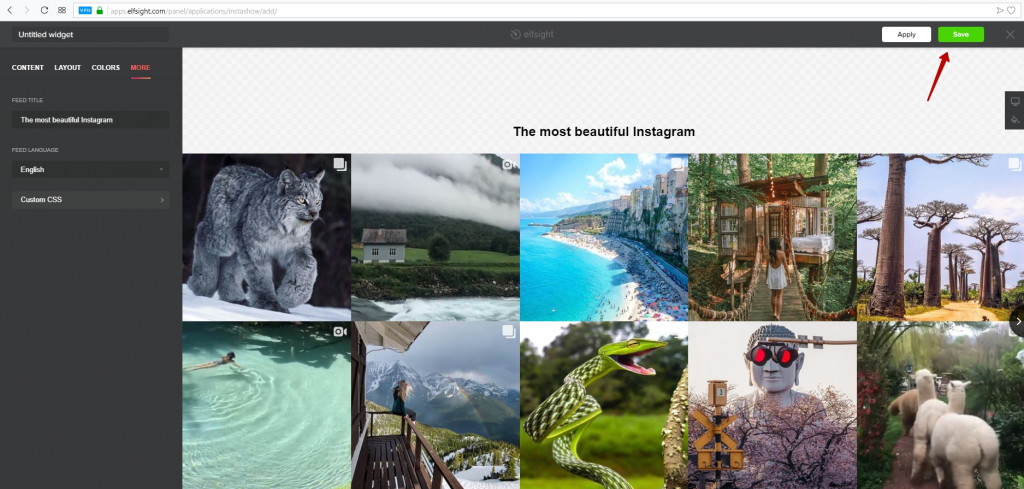 Once Save button is pressed you'll see the pricing table to choose the plan you like:
Done! Now you see a widget in your account where you can apply changes and get the installation code by pressing Add to website button: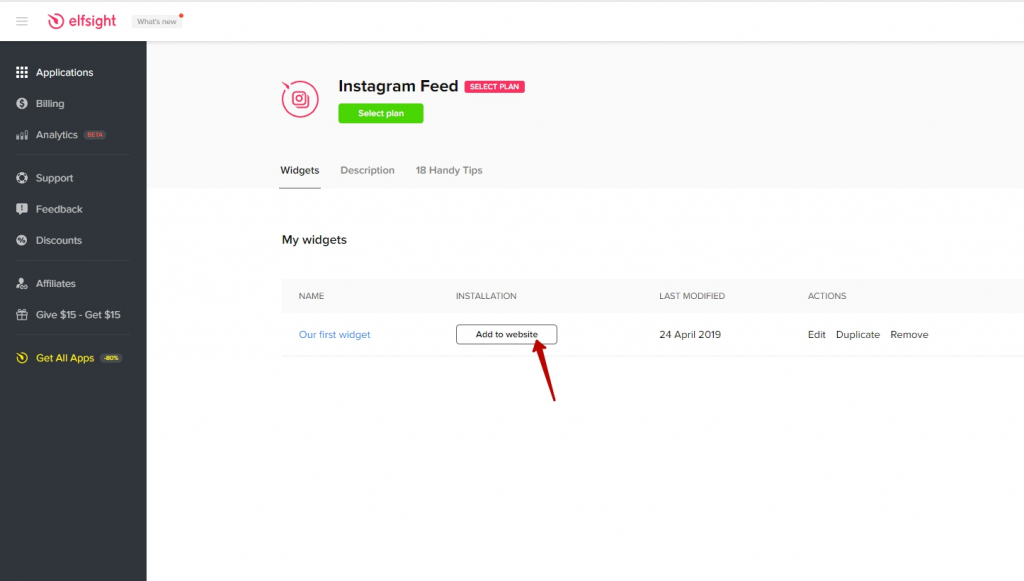 Every time you go to your account, you will see all your customized widgets: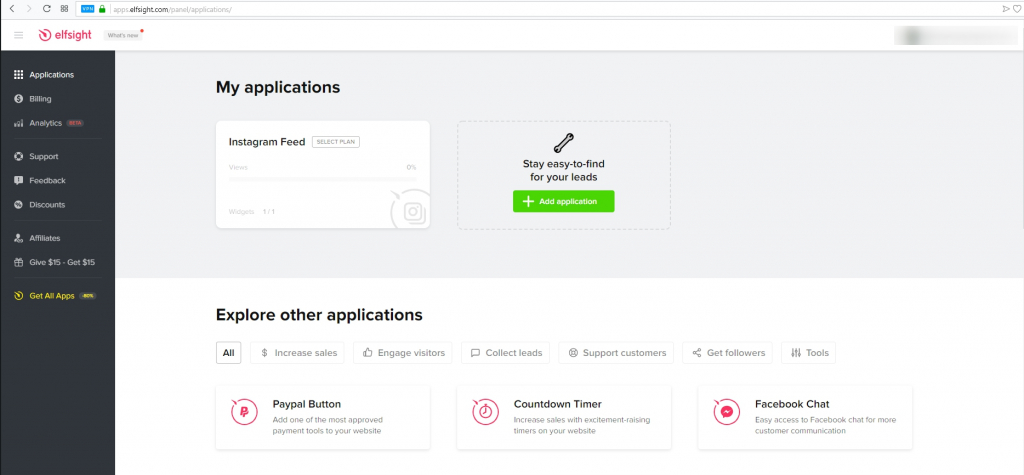 We hope this article helped you figure out the customization process and now it doesn't terrify you. 🙂
We've shown the customization process very briefly, however, if you feel you need a more detailed description or you just chose another app, just check this section – Apps and choose the app you need. You could also find plenty of useful articles and tutorials in our Help Center. 🙂
And yes, if you have any questions or difficulties still come up, feel free to contact our Support Team, they are always happy to help!