Flaunt your Instagram Testimonials in a stylish feed!
Before you start adding your own testimonials to the widget, you'd probably like to select the general display style of your testimonials first. To do it, you need to select just the right Post Template, and just the right Layout. Fortunately, there's several sample testimonials in the widget, so you can choose the design first, and start setting up your testimonials later.
To select a post template, go to Template tab of your widget's settings, and click on the name of the current template: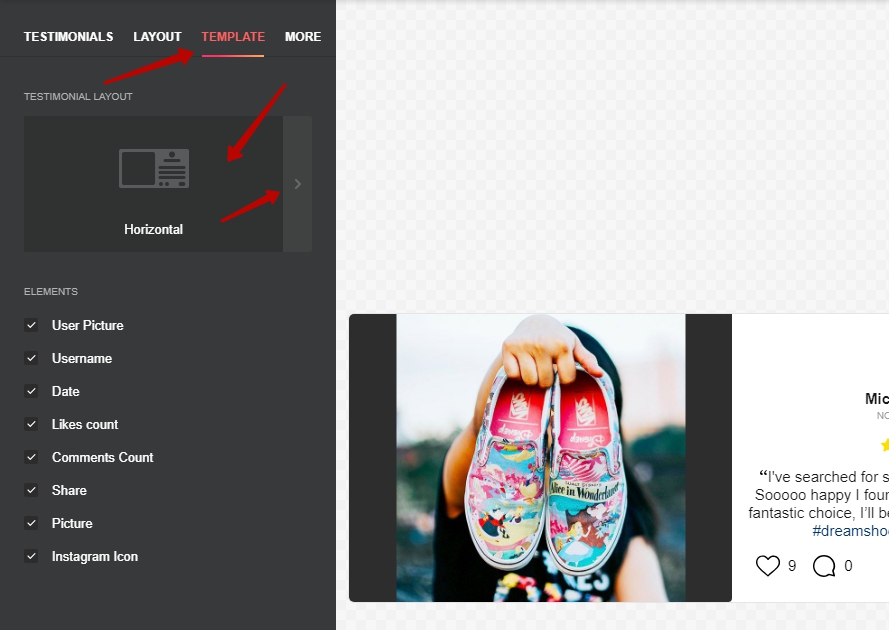 You'll be directed to the screen where you can choose one of the available post templates. Click on the name of a template to check it's appearance, and just return to the Testimonials tab after you've made your choice: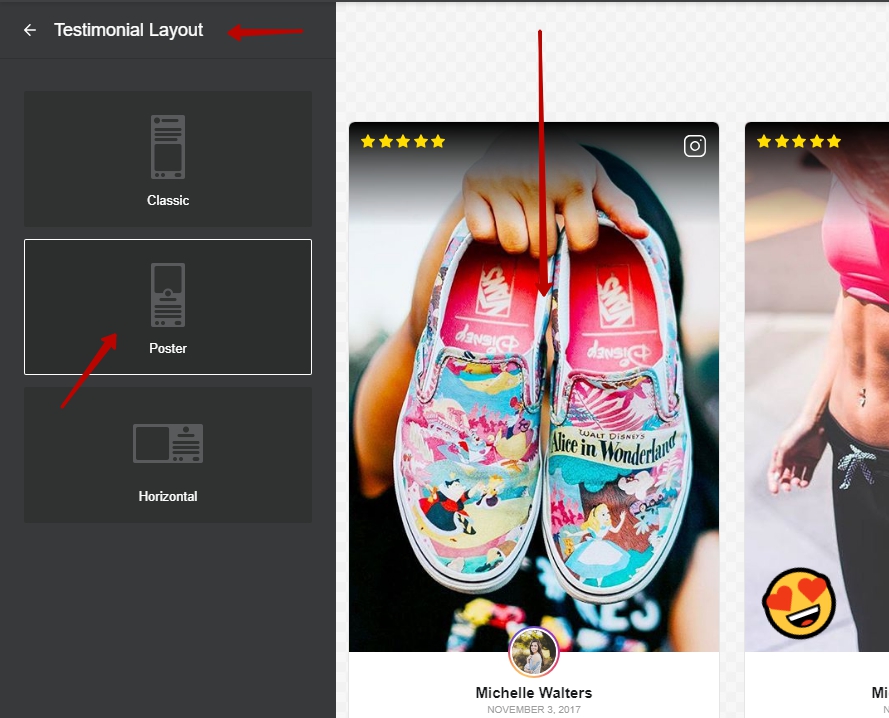 After you've chosen the design of individual testimonials, you need to choose the widget layout. You can choose between Slider and Grid layouts on Layout tab, and you can also choose your widget's controls right on that screen: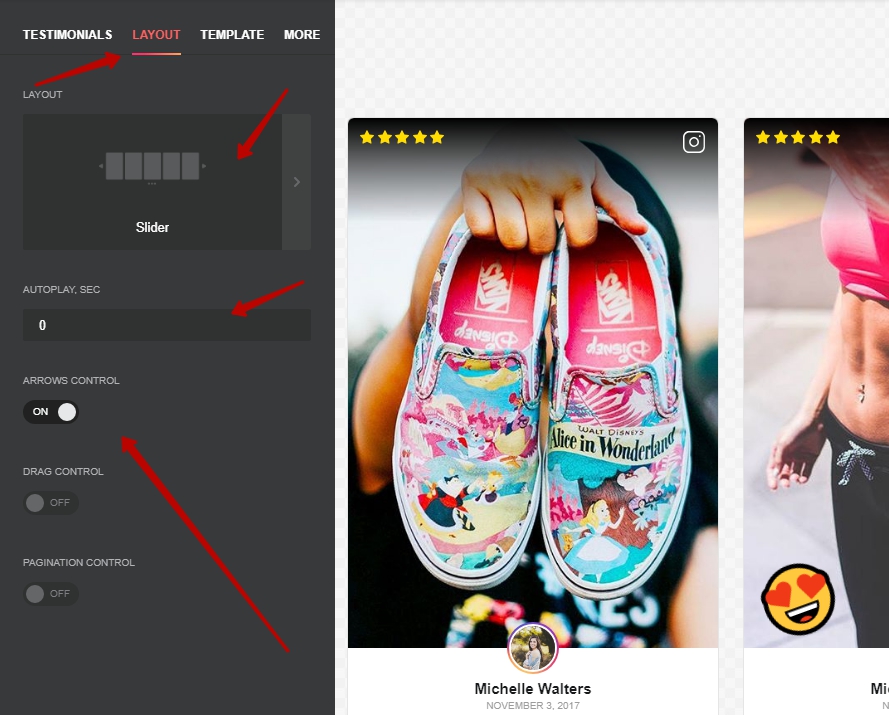 Now that you have setup a stylish framework for your reviews and testimonials, let's pour them in!
Go to Testimonials tab of the settings. You'll see the list of your current testimonials, with the Add, Duplicate and Remove buttons:

Let's click Add and go to Testimonial screen to create a new one: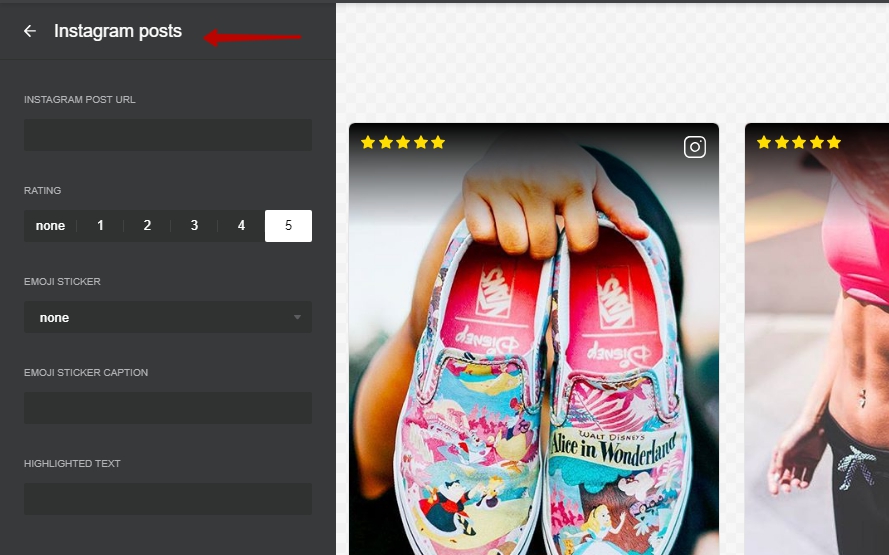 Add the Instagram URL of your testimonial to the top field, and set the rating to display the stars. You can also add an emoji with a caption and highlight some text on this screen: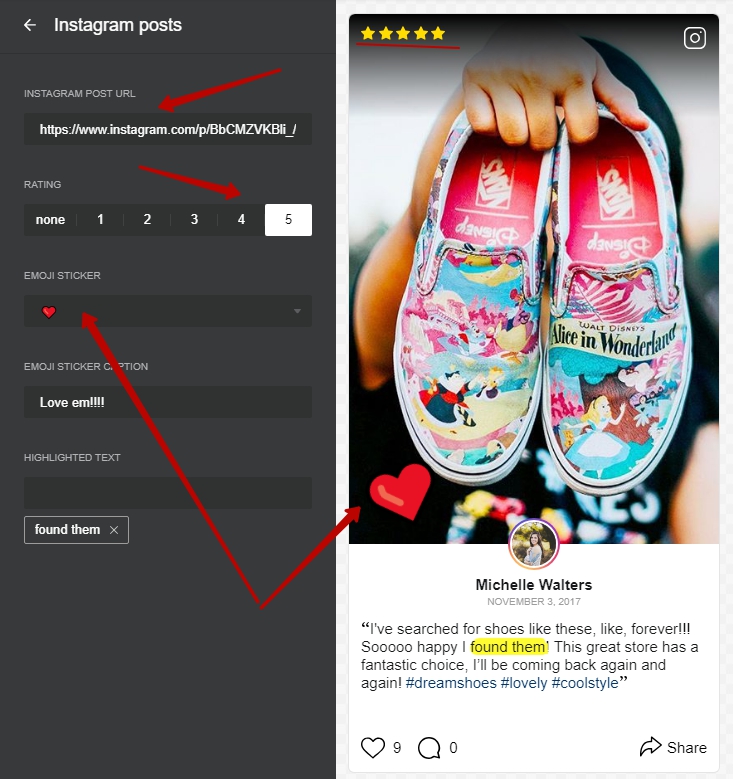 All you need to do is press Save, and you're done, your testimonials widget is ready.
And you can also add a title to it! To do it, go to More tab of the settings, and enter the title to Widget Title field:

So that's about it! 🙂 I hope you've found this article useful, but if you have any other questions, check out the contacts below and feel free to message me at your convenience!