Getting started with Instagram Feed – Step 2 – Layout tab
Basically, this tab is the main one in adjusting your widget's appearance and contains quite a lot of settings and possibilities. We thought it would be good to show this tab in details for you to save the time trying to figure out what is what.
So, we have 2 general settings for a template and 4 sections for the more detailed adjusting: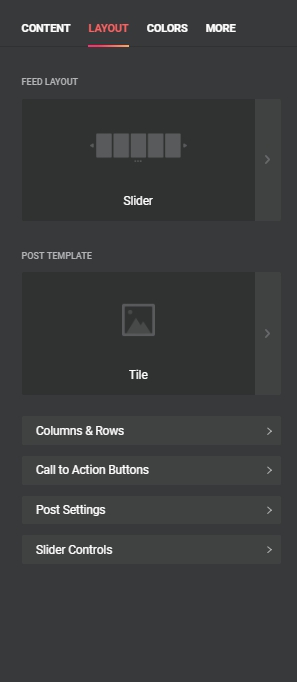 Feed Layout section contains two variants of a feed to be shown – Slider and Grid. In Slider mode, posts get browsed with the help of side arrows, while Grid mode has Load More button under the posts: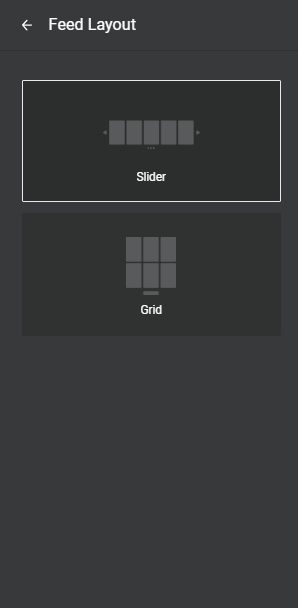 Post template section has two options as well: whether to show posts with description and other additional information such as username, date, likes and comments count, share button and text or just plain posts: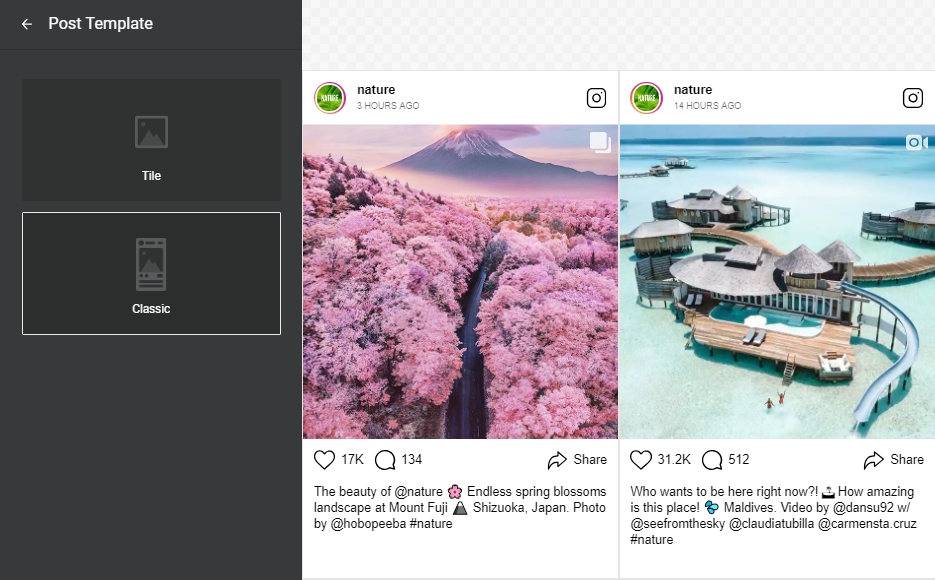 Columns and Rows
Columns and Rows section is more complicated and contains more features: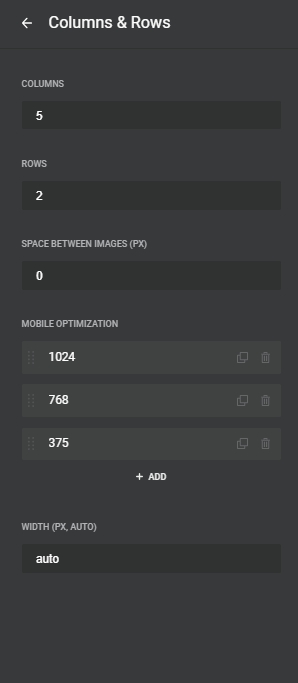 The first two fields will help you adjust feed's appearance selecting the number of columns – 1 and rows – 2.
Space between images option lets you add space between the posts -3 .
Keep in mind that space will be added around the feed, not just from the left and the right.

Mobile optimization is quite a mysterious option and we'd like to make it clear for you. This option provides a great opportunity to set a special widget's appearance for each mobile resolution you need. Thus, you can make your feed look great on any device!
There are three default resolutions with the settings that you can keep or change. You can delete, duplicate or add your own resolution:
Having pressed on the resolution you will see the same settings as for the general adjusting. You can keep them or change the way you need: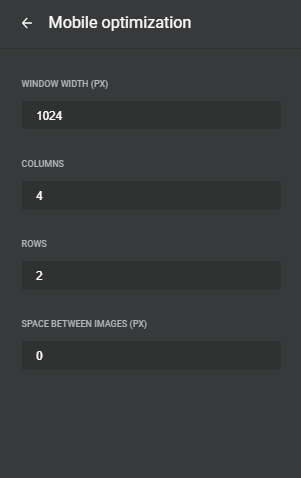 You can add as many resolutions as you need.
The last option in Columns and Rows section is Width that we recommend to keep set to auto for a better widget's performance: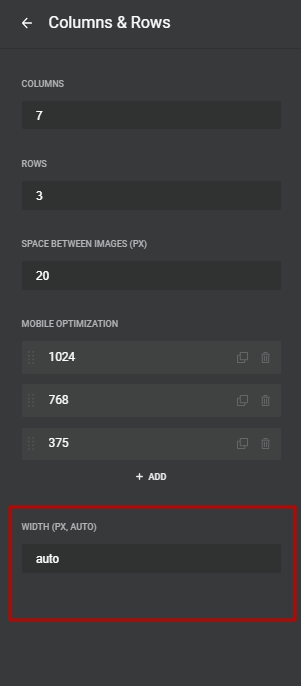 Call to Action Buttons
Moving back to Layout tab we see another strange section – Call to Action Buttons.
Having added this button to a post, you can set it to redirect a user to any page you need – for instance, your product's purchase page.
We have the whole article describing all the possibilities and the setting process of this option so you are very welcome to check it.
Post Settings
The next section on Layout tab is Post Settings and almost all you need to do here is to tick the needed options to be displayed on each post: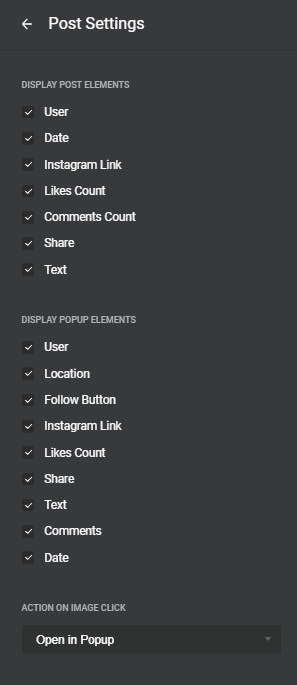 Display post elements section contains options to be visible on hover: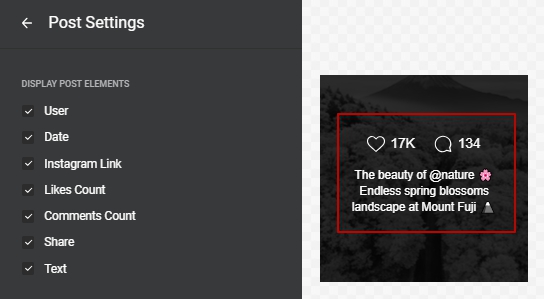 Display popup elements are the options visible on popup: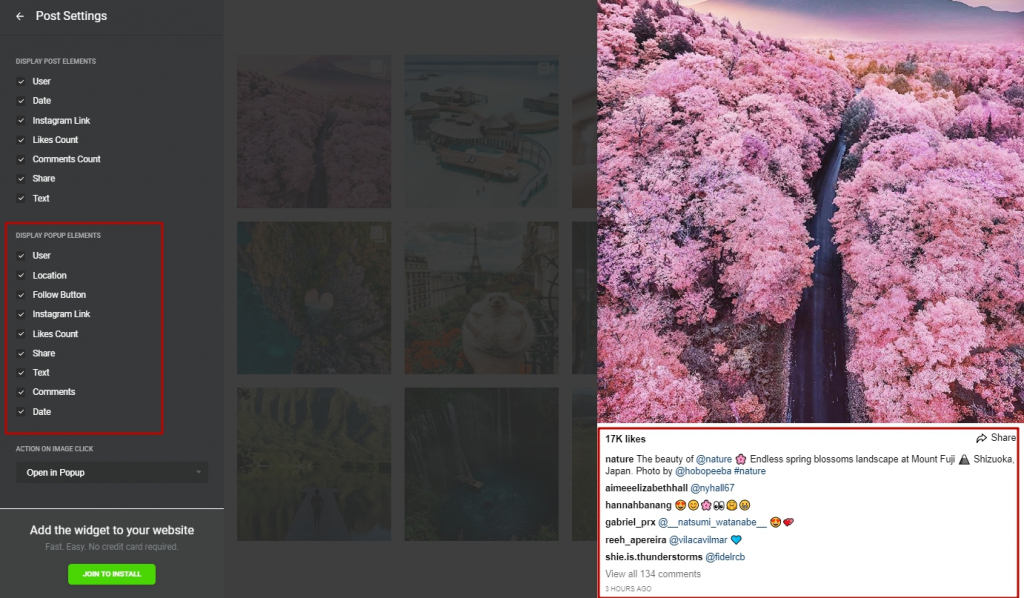 The last setting in this section is Action on image click that means the way a post will be opened once it gets clicked – in Popup, directly on Instagram or stay unclickable: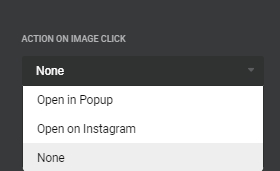 Slider Controls
In case you chose the feed to be in Slider mode, then there is another section for you – Slider Controls.
You will find all the settings related to slider here: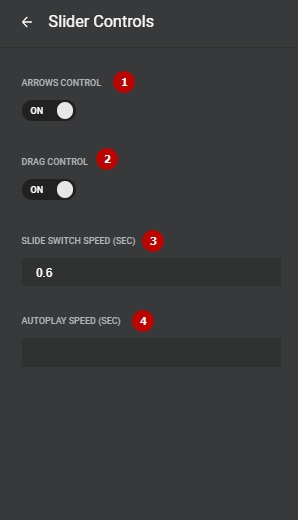 This section will let you:
Show or hide arrows – 1;
Enable or disable Drag control – 2;
Set the posts scrolling speed after pressing the arrow – 3;
Make the feed get scrolled automatically – just set the needed interval. In case you don't need the automatic scroll, keep this setting to 0 as it's done by default– 4.
Congrats with having customized the main part of your widget, see you on the next tab!