Let's find out how to add a custom icon to your Social Media Icons widget
Adding a custom icon to your Social Media Icons app is fantastically easy! Let me give you the steps, so that you can see it for yourself.
Login to your Elfsight Apps account, go to Social Media Icons app and click on the name of the widget you need to edit. You'll get to Source screen where you'll see the list of your saved icons. Click on the name of the existing icon to edit it, or click Add to create a new one: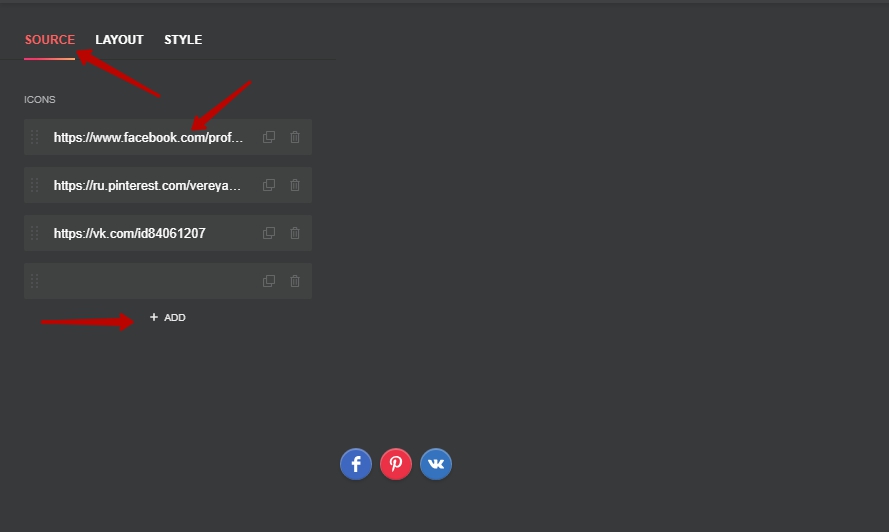 You will be redirected to the screen where you can edit or add an icon. Choose Custom from the dropdown list of available icons, and you'll see the Upload button: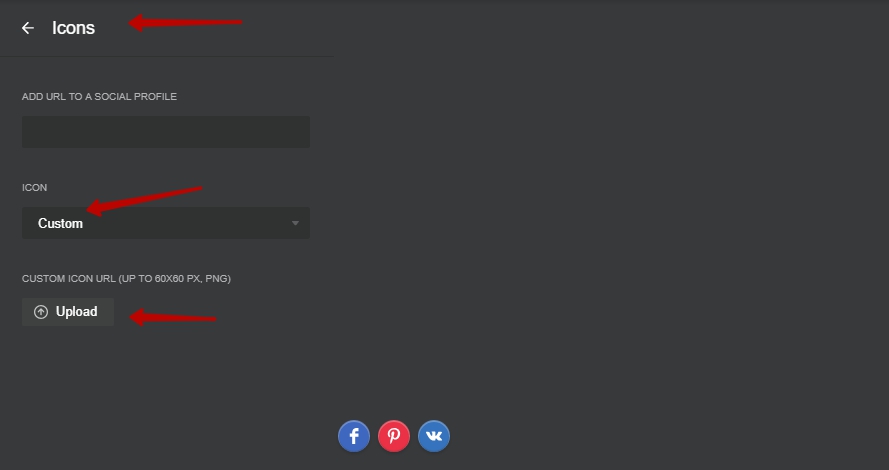 Click on Upload to open the list of files on your computer, and select the one you need. Press Open, and the name of the icon you've selected will be displayed in the left-hand menu: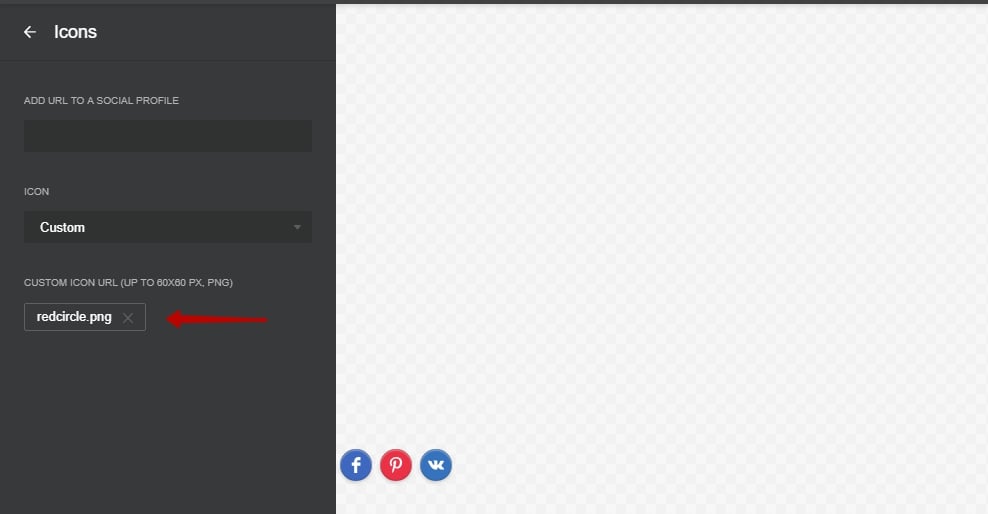 The next thing you need to do is add your social account to the custom field, and save the changes. Your custom icon will be displayed in your widget, and clicking on it will take you to the social media account you've set.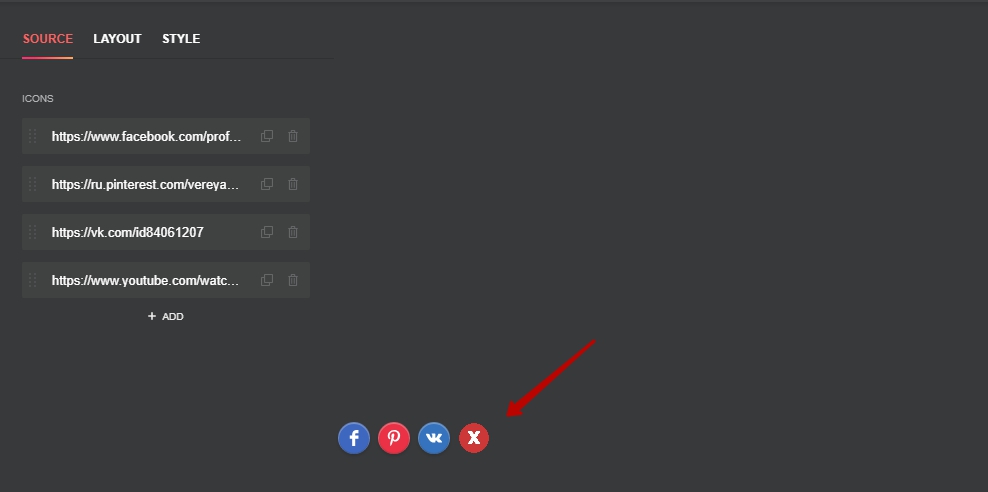 Your custom icon has been added to your app, and you'll now be able to use it even for creating another widget!