Elfsight Apps is happy to offer not only awesome apps, but fantastic deals, as well! Some of them come as discount coupons, so we've written this article to let you know how to use them.
Paying with the discount coupon
For everyone at Elfsight Apps our customers are way more than just customers. You are a fantastic community, and we're happy to have you with us! Thanks for choosing us, everyone, we really appreciate it!
To show our appreciation, from time to time we offer discount coupons for our apps. And today we'd like to explain how to use Elfsight discount coupons.
Like pretty much everything else at Elfsight Apps, using the coupon is very simple. Here's what you need to do to get your discount:
1. Press "Add Coupon" on the payment window
When you pay for your app, you'll see a button on the payment window called "Add Coupon". Press this button to go to the window where you can enter the code from your coupon: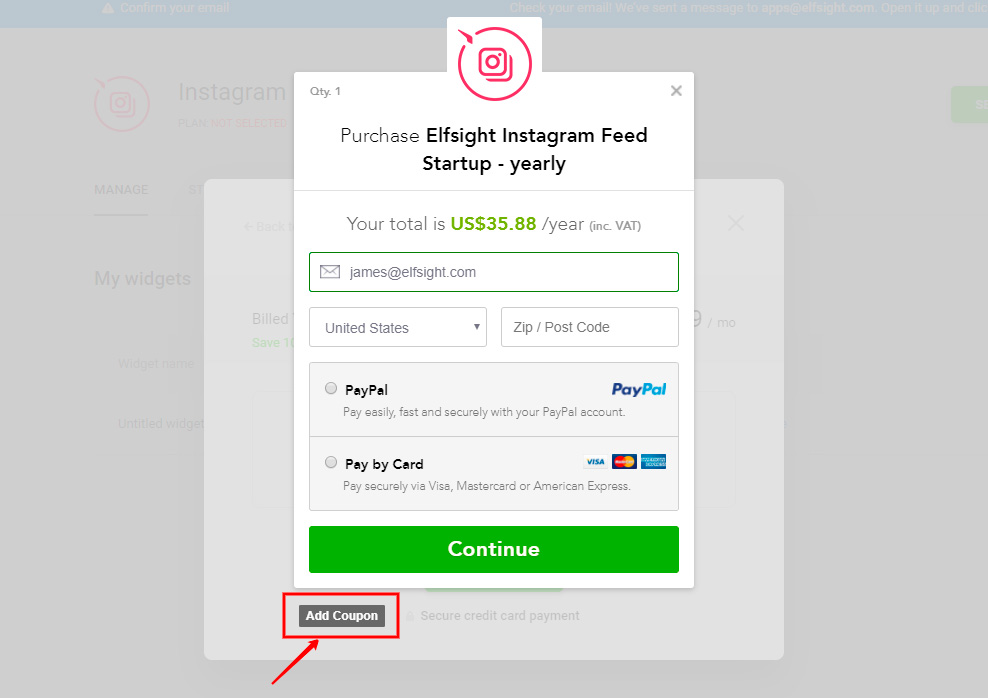 2. Enter your coupon code
Enter your coupon code to the code field and press "Add Coupon":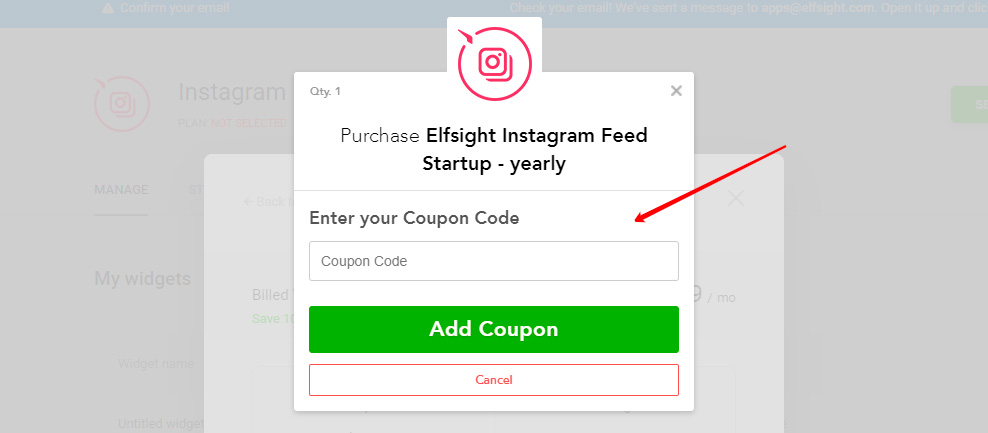 3. Check your discount
After you enter the code and press "Add Coupon", you'll be redirected back to the payment window. The total sum will change, as the discount will be deducted from it.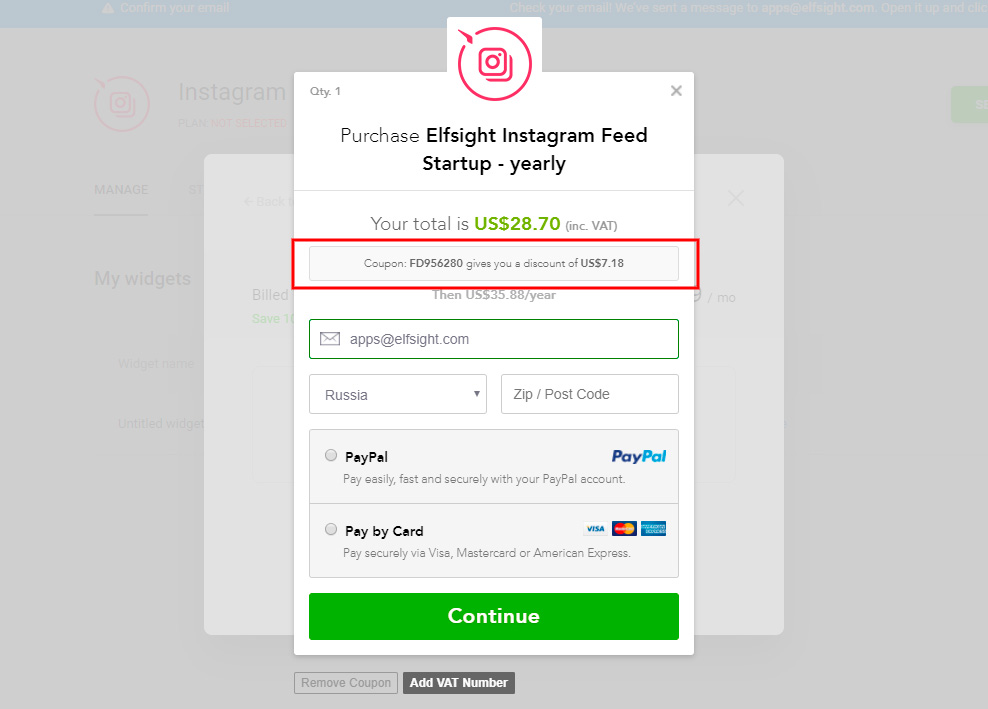 4. Complete your purchase
Select the most convenient payment method (credit card or PayPal), press continue and fill in all the required fields.
This was easy, wasn't it? 🙂
We hope that this tutorial will make it easy for you to use your great discounts, and so make your user experience even more enjoyable.
Stay with us for even more great offers and fantastic new apps!