Lightspeed Instagram App InstaShow Now Knows German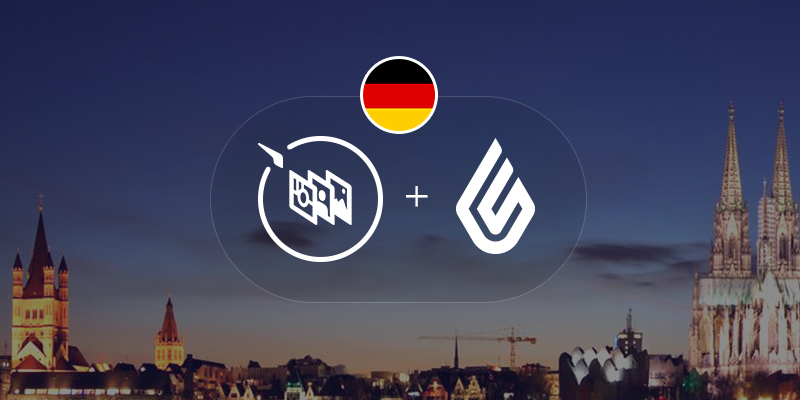 Our Lightspeed Instagram app offers 16 languages at your choice for showing target audience photos from Instagram. This allows our clients to form a relevant content for their users. Yes, these are far from all languages of the world, but our list of 16 covers rather big amount of the Earth population.
Attraction of new web guests and their convenient use of the plugin – these are goals, which Elfsight team strives to fulfil in our products. On the other hand, we wish that those who purchase our app could also implement it with the same simplicity, no matter what language they speak.
Multilingual App
We've made the first very important step towards multilingual internal structure of our Instagram app. As a result, one new language was added to the Lightspeed admin panel of InstaShow. Considering that the considerable amount of Lightspeed users speak German, implementation of this second language in the plugin's admin panel was a consistent task for our team.
Sie sind willkommen in einem flexiblen Einstellungsfenster von InstaShow. Entdecken Sie ihr Potenzial ohne Beschränkung!
After sleepless nights of repeating basic grammar and syntactical rules of German, we ready to announce that now each owner of Lightspeed store can use either English or German as a primary language during plugin's customization in InstaShow admin panel.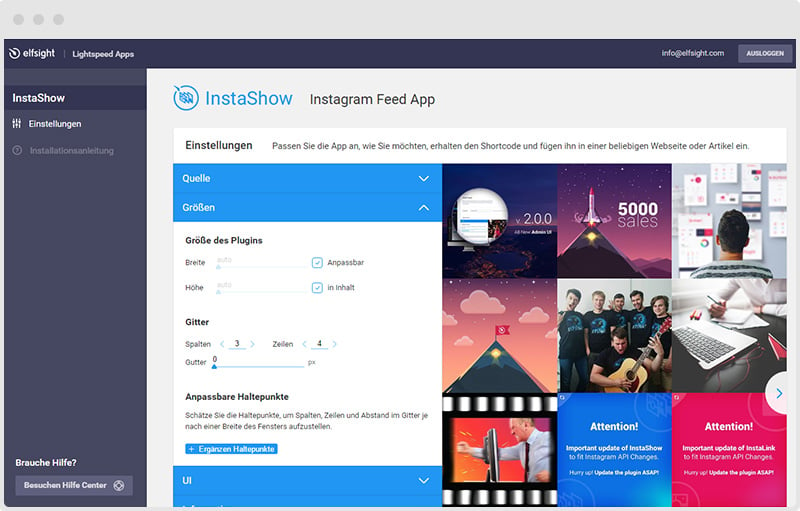 Lightspeed will automatically determine language, which is used on your website. If it speaks German then the plugin will be translated into the language of Goethe and Beethoven. In other cases, your admin panel will talk to you in English.
Share Your Thoughts with Us
And what language would you like to see in Lightspeed Instagram feed InstaShow? We are always open for new ideas. So write your suggestions in comments below! Thus, it would be a lot more comfortable to adjust InstaShow for you and there would be a new opportunity to learn new languages for us… Or to hire a professional translator 😉
Moreover, if you have any idea about adding new languages to plugin's UI for your international audience, don't hesitate to share it in comments or contact us via email [email protected].
Join us in perfecting #1 selling Instagram plugin. Together we can create the most flexible product of its kind!